In BOH's new series On Trend, we're asking designers to share their favorite of-the-moment finds.
Bold and unique, burl wood is making a major comeback. Commonly used in 1920s art deco designs as well as Hollywood Regency-style spaces during the 1930s, furniture and decor composed of naturally burled wood reached peak popularity in the 1970s and are now popping up in more contemporary interiors. "Burl wood is excess growth on a tree that adds pressure and stress on the bark," says designer Becky Shea. "Though its unique movement does come with design challenges, it's also what makes each piece so special and rare."
Inspired, we asked Shea and two other designers—Eddie Maestri and Mimi Meacham—to each tell us their three favorite burl wood finds and how to incorporate them into a room.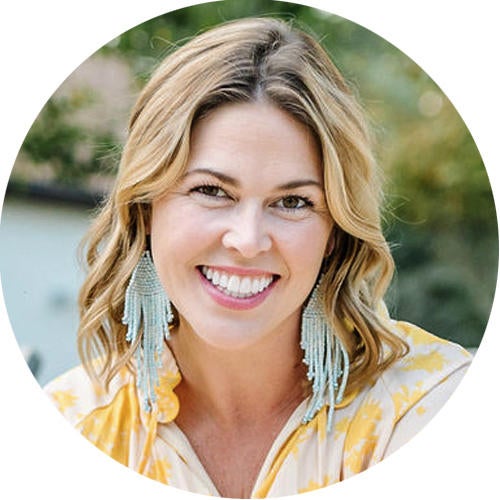 Kathleen Pieratt Photography
MIMI MEACHAM | MARIAN LOUISE DESIGNS
Known for her keen use of color, Meacham designs spaces that are every bit as warm as they are vibrant. Thanks to her nuanced approach to bright hues, kaleidoscopic patterns and organic materials, the Houston-based designer has earned a reputation for creating maximalist-friendly interiors that don't sacrifice livability.
Janus Waterfall Coffee Table Square by Scout Design Studio
"I love this burl wood coffee table in the Golden Pecan Mappa Burl finish. It is large enough to anchor a living room, and the profile is just the right combination of modern/transitional to fit in with a multitude of designs. I can imagine styling it with tons of coffee table books, moss, beads and other fun accessories!"
Courtesy of Scout Design Studio
Cairo Frame by Framebridge
"A burl wood frame is a chic accent to any gallery wall or bookcase. It draws the eye and funks up the collection of white, gold and black frames that are traditionally used to display photos and artwork."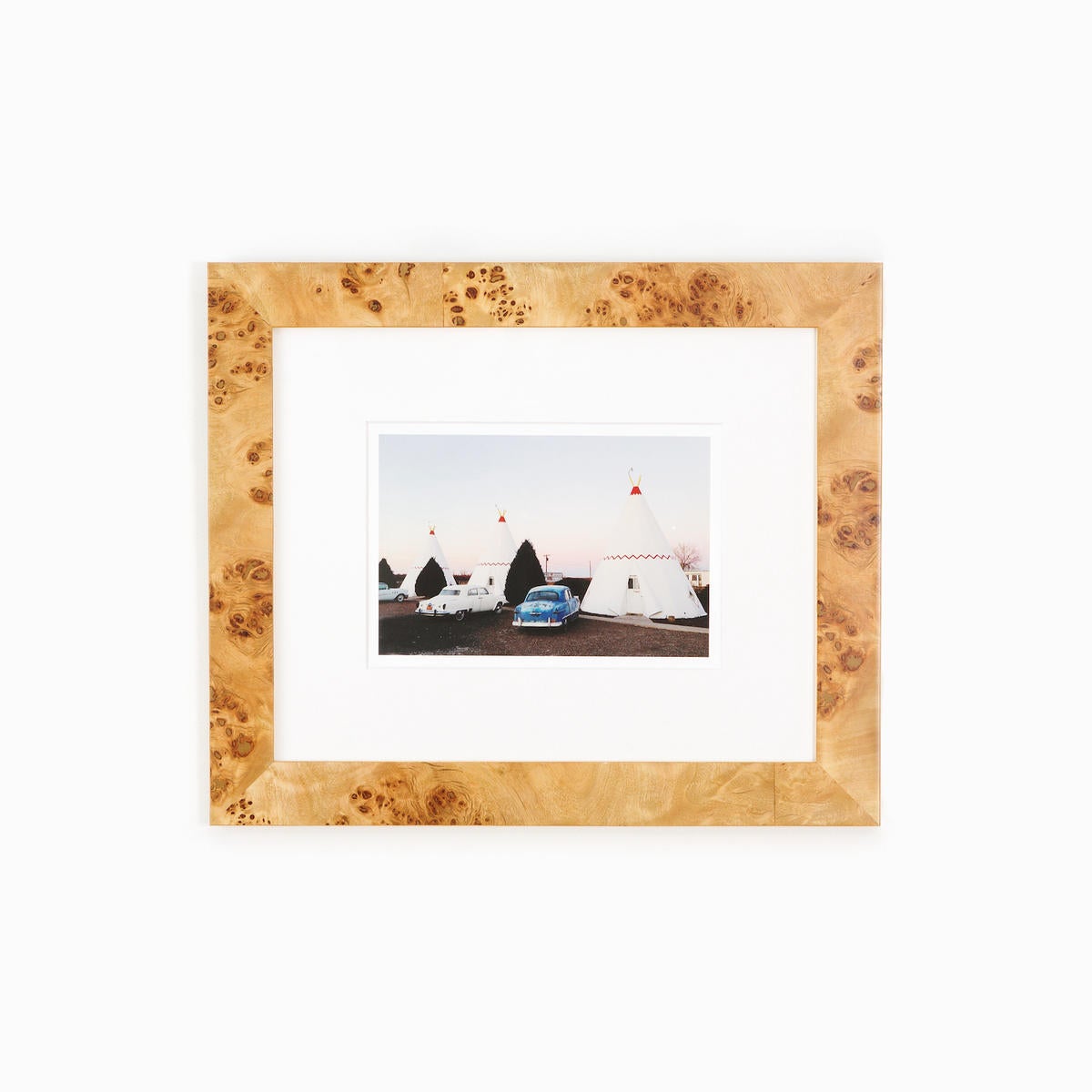 Biggs BW Stool by Worlds Away
"Another burl favorite of mine are these fun stools! The cushions are attached with velcro and can easily be recovered to suit my ever-evolving creative tastes. They look great in front of a fireplace, under a console table or at the end of a bed."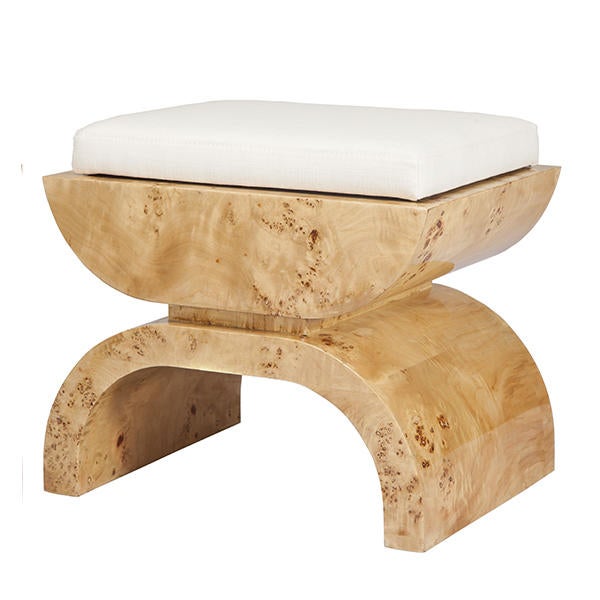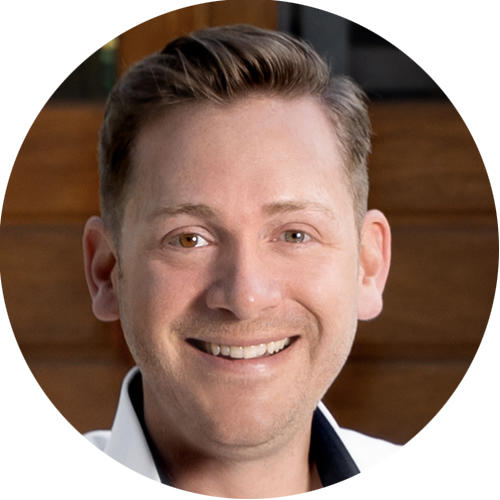 Courtesy of Eddie Maestri
EDDIE MAESTRI | MAESTRI STUDIO
Eddie Maestri strives to create spaces that are collected, artistic and filled with personal touches. Beloved for his bold use of color and attention to detail, the Dallas-based architect and designer is not afraid to mix styles and patterns to ensure his interiors feel both spirited and approachable.
Amati Burl Wood Entryway Cabinet by CB2
"I love the curves, brass plinth and art deco vibe of this piece. It's a masculine throwback that is simple in its versatility. This cabinet would look great styled as a bar in a living room or even a primary bedroom with some decanters and cut crystal."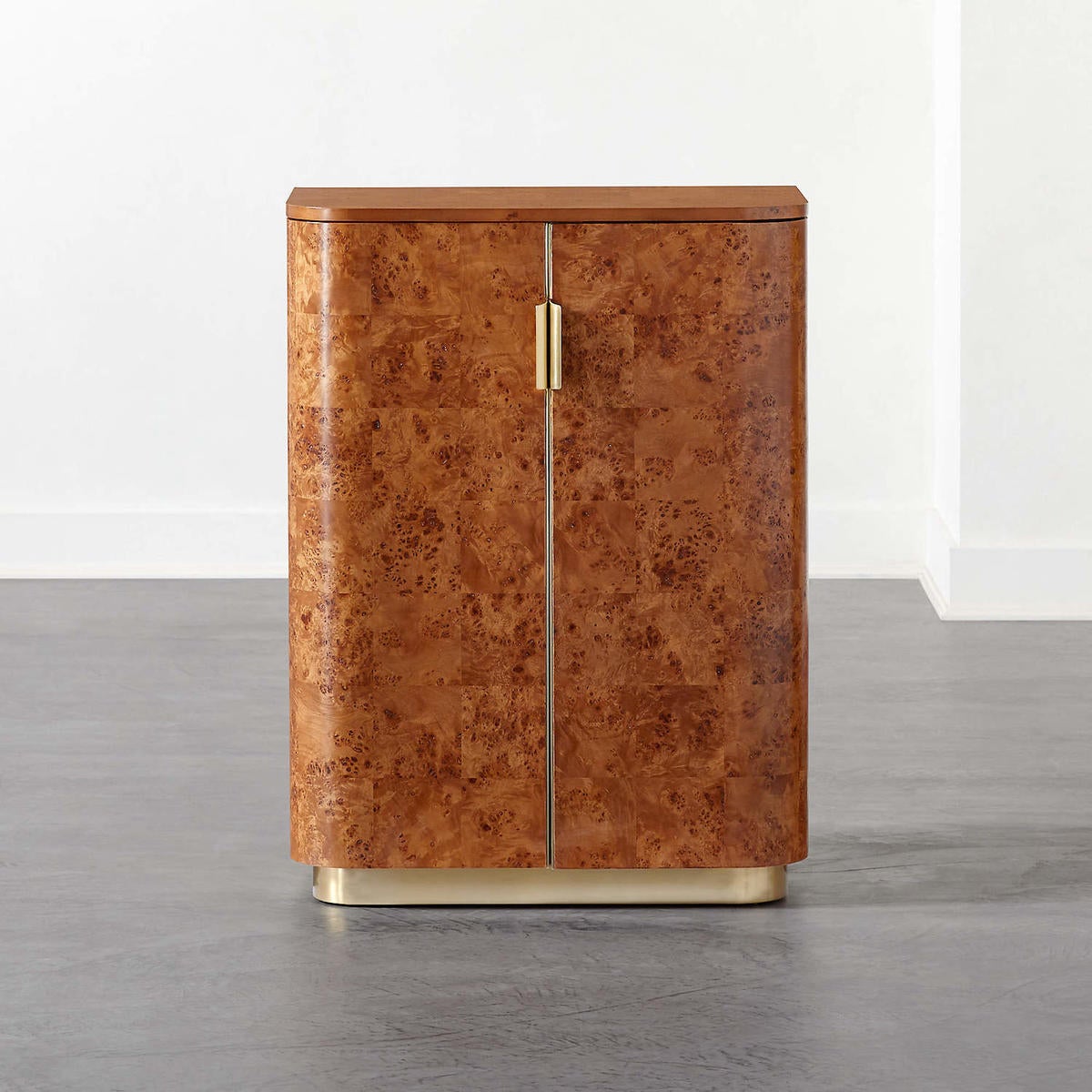 Bond Cocktail Table by Jonathan Adler
"This table seems to float above the floor, creating a striking burl statement. I could see this piece working in a variety of aesthetics, from boho to polished, and styled with stacks of collected books, some brass accents, maybe even a small piece of art."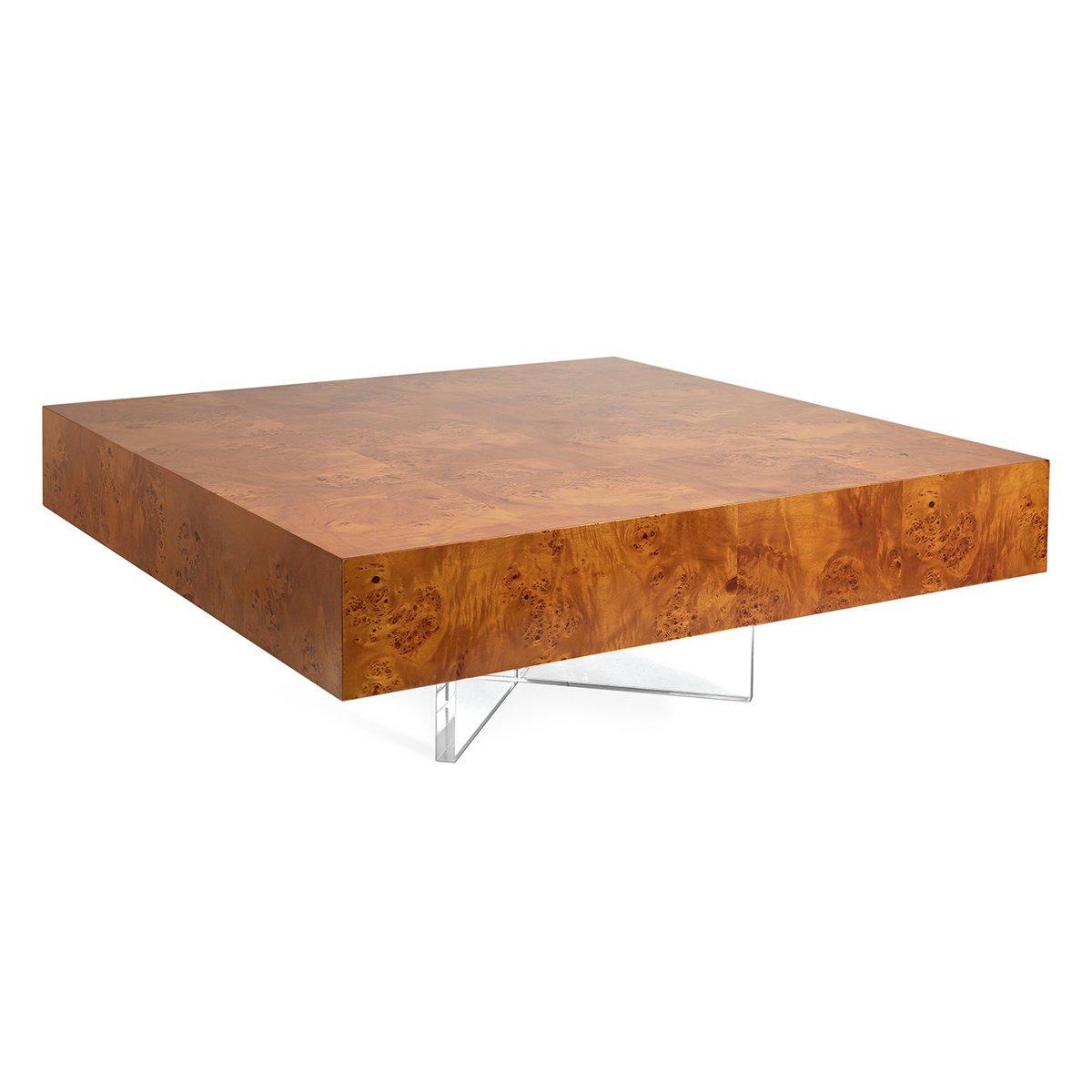 Courtesy of Jonathan Adler
Brenne Burl Buffet by Lemieux et Cie for Anthropologie
"I love how the striking burl pattern on this piece is front and center. The simplicity of the frame really makes the burl stand out as art. This piece would be beautiful in a dark and moody dining room with some decanters, glassware, maybe even some simple silver pieces. This piece would also really pop in front of a dark painted wall."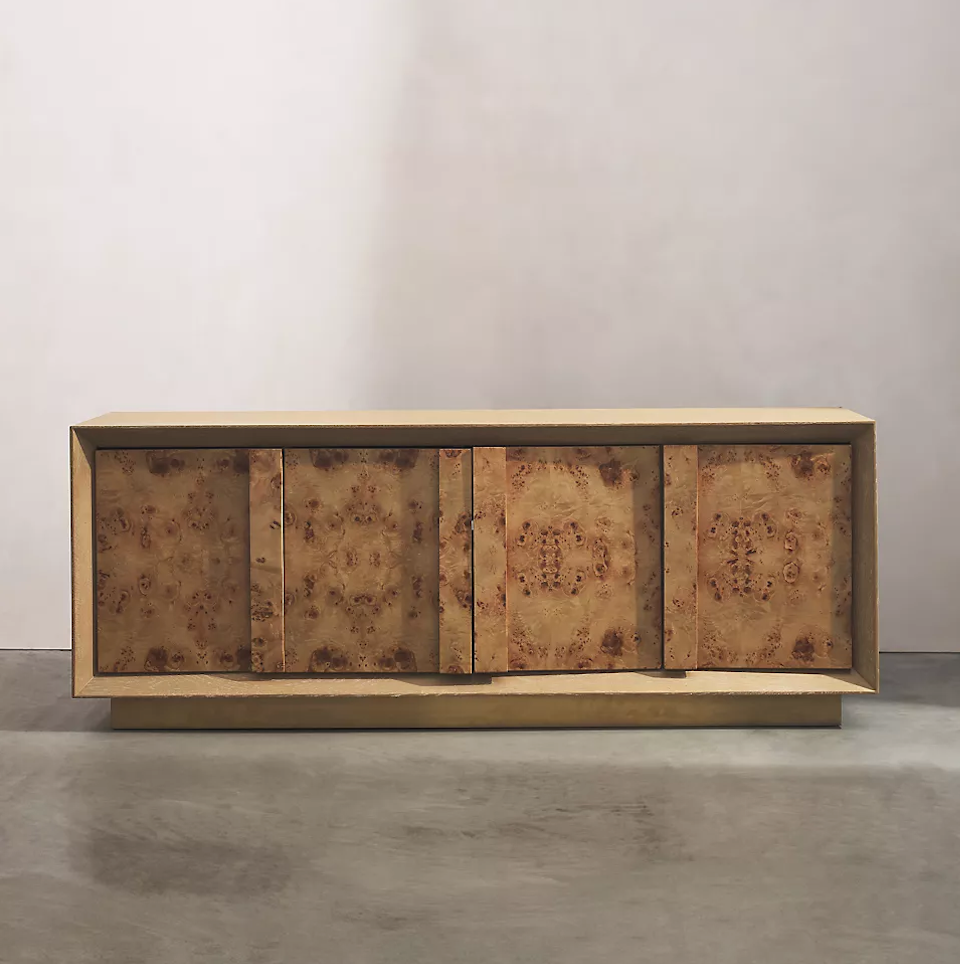 Courtesy of Anthropologie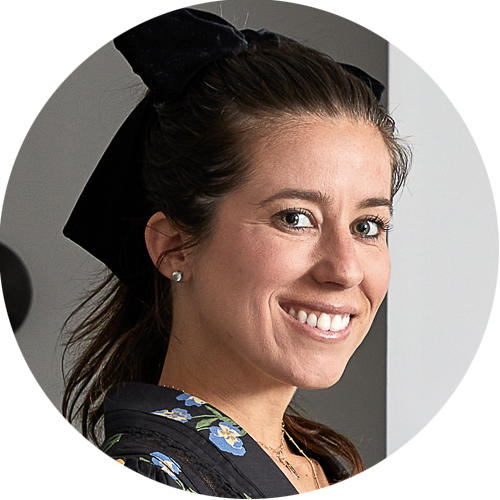 BECKY SHEA | BECKY SHEA DESIGN
Becky Shea is no stranger to sophisticated interiors. The New York–based designer's affinity for streamlined silhouettes, natural materials and artisanal craftsmanship is evident throughout her designs, which are marked by simple yet eye-catching furniture pieces that maximize form and function.
Maple Burl Wood Shallow Bowl by LivingArtofWood
"This piece works beautifully in a kitchen, living room or dining room. The organic movement of the bowl is what makes working with burl wood so uniquely important. This is a perfect element to store fruit in a kitchen, or family Polaroids in a more conversational room."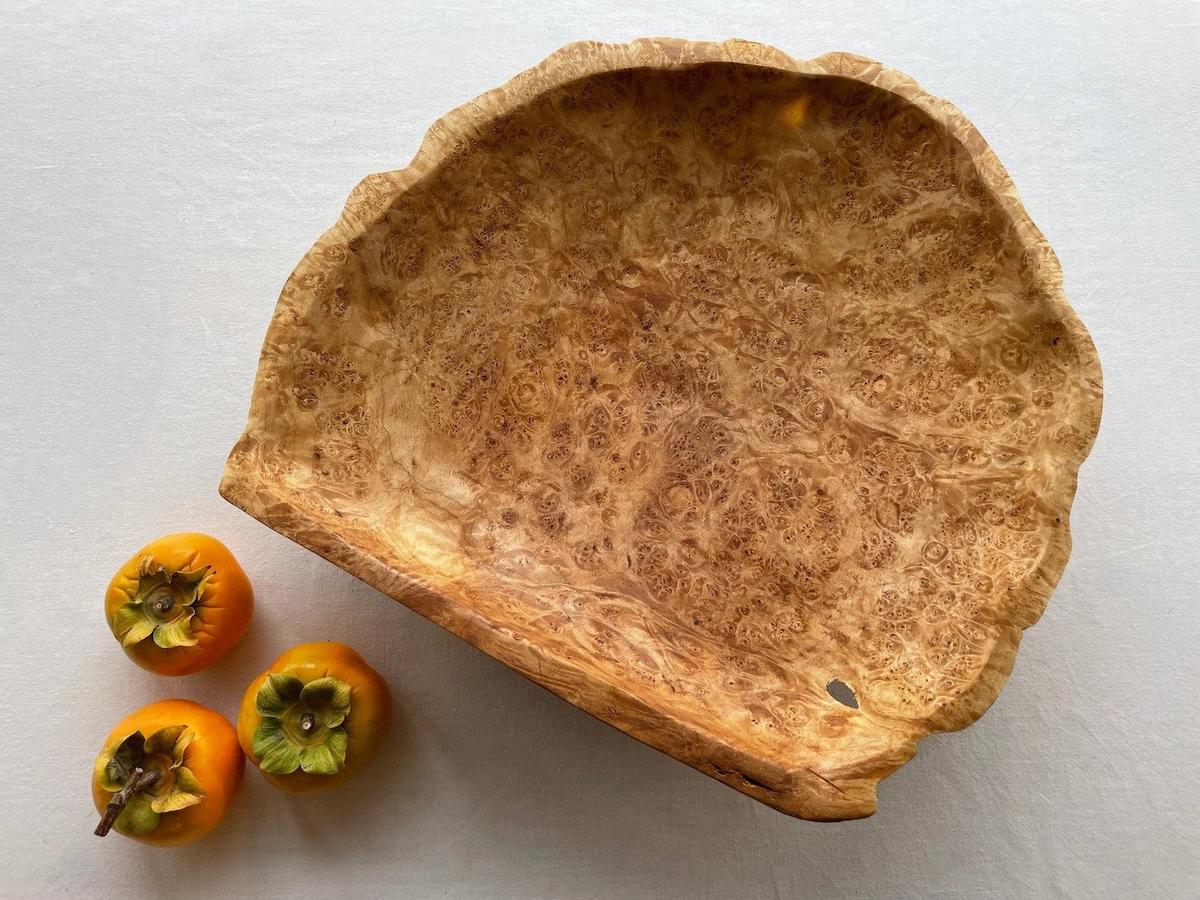 Teak Burl Wood Live Edge Coffee Table by Andrianna Shamaris
"I love a hefty coffee table. There's something so interesting about a solid piece of hardwood that sits in the center of a space and grounds the entire room. When it comes to burl wood, the live edge nature gives the piece a more organic and sculptural feel. I try to keep the surface area free of clutter and only add a few elements, like a stack of books, a candle and a vase for flora, so that you can fully appreciate the beauty and movement of the tabletop itself."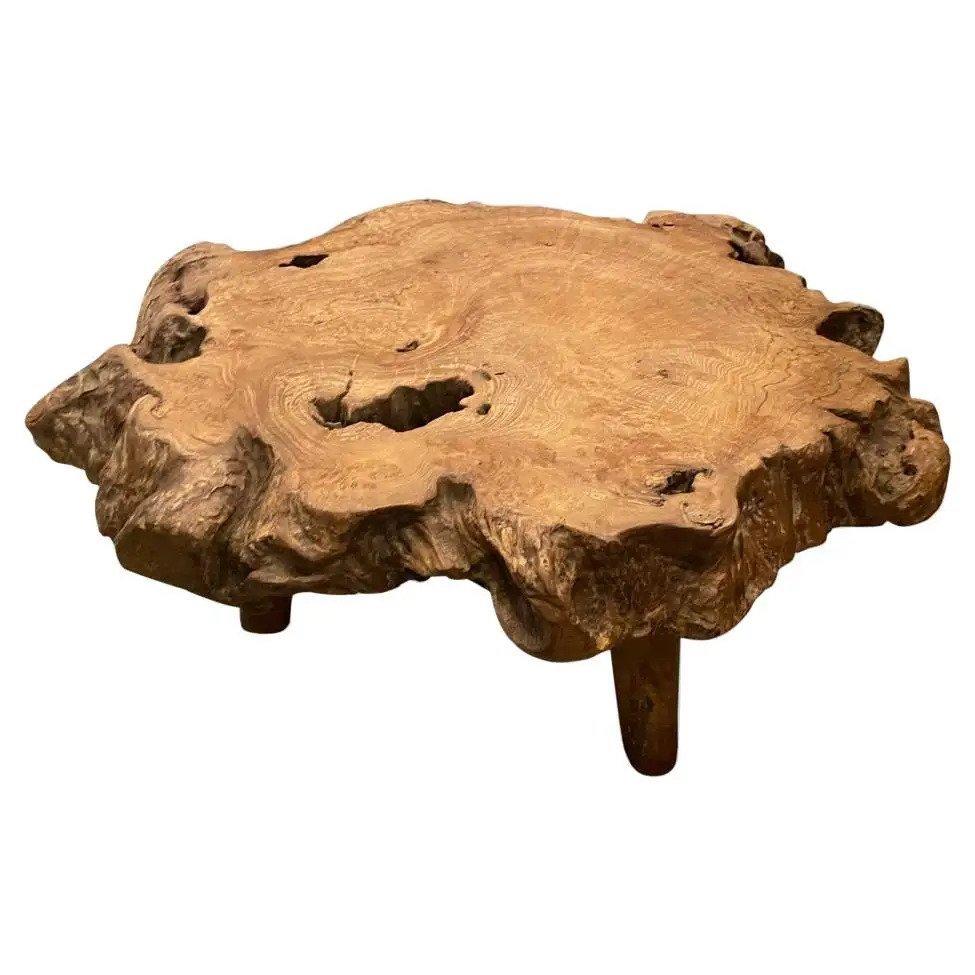 Vintage Burl Wood Bookends by ReifyArtDesign
"I work with a lot of folks who are avid readers and usually want a corner carved out (or if they're lucky, a room) for a library. Often, you're met with some challenges on how to keep books upright if the shelves are free-floating, so I picked this product because it's the perfect addition to add layers while maintaining the library in pristine shape without concern that books will topple over."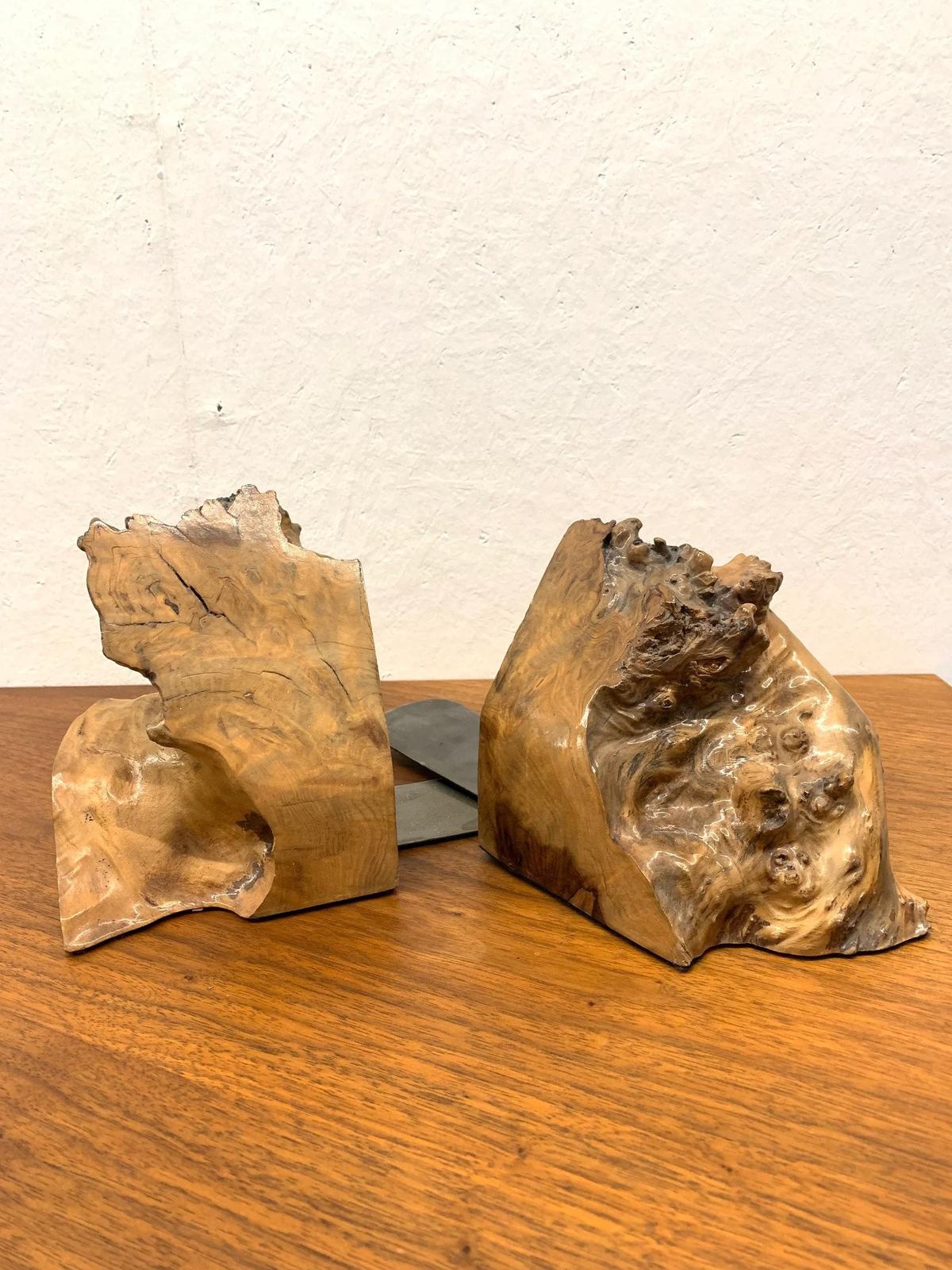 Homepage photo: A room designed by Mimi Meacham | Kaley Elaine Photography