Product Preview is a weekly series spotlighting the latest and greatest debuts in the marketplace. Check back every Friday for what's new and notable.
It's shaping up to be a busy week for design enthusiasts. Yesterday marked the return of the NYCxDesign Festival, and Sunday, we dive headfirst into the International Contemporary Furniture Fair, WantedDesign Manhattan and Boutique Design New York (and all the exciting new collections they have to offer). To tide you over, here are some highlights in the latest round of launches, from lightning-storm-inspired quartz finishes to Memphis Milano–style salt shakers.
Italian design company Alessi dropped a delightful homeware collection in honor of its centenary. The 100 Values series features a mix of imaginative new designs and iconic relaunches, including a selection of reissued wooden kitchen accessories designed by Memphis Group pioneer Ettore Sottsass and a fresh edition of the famous Cohncave centerpiece by Australian silversmith Susan Cohn.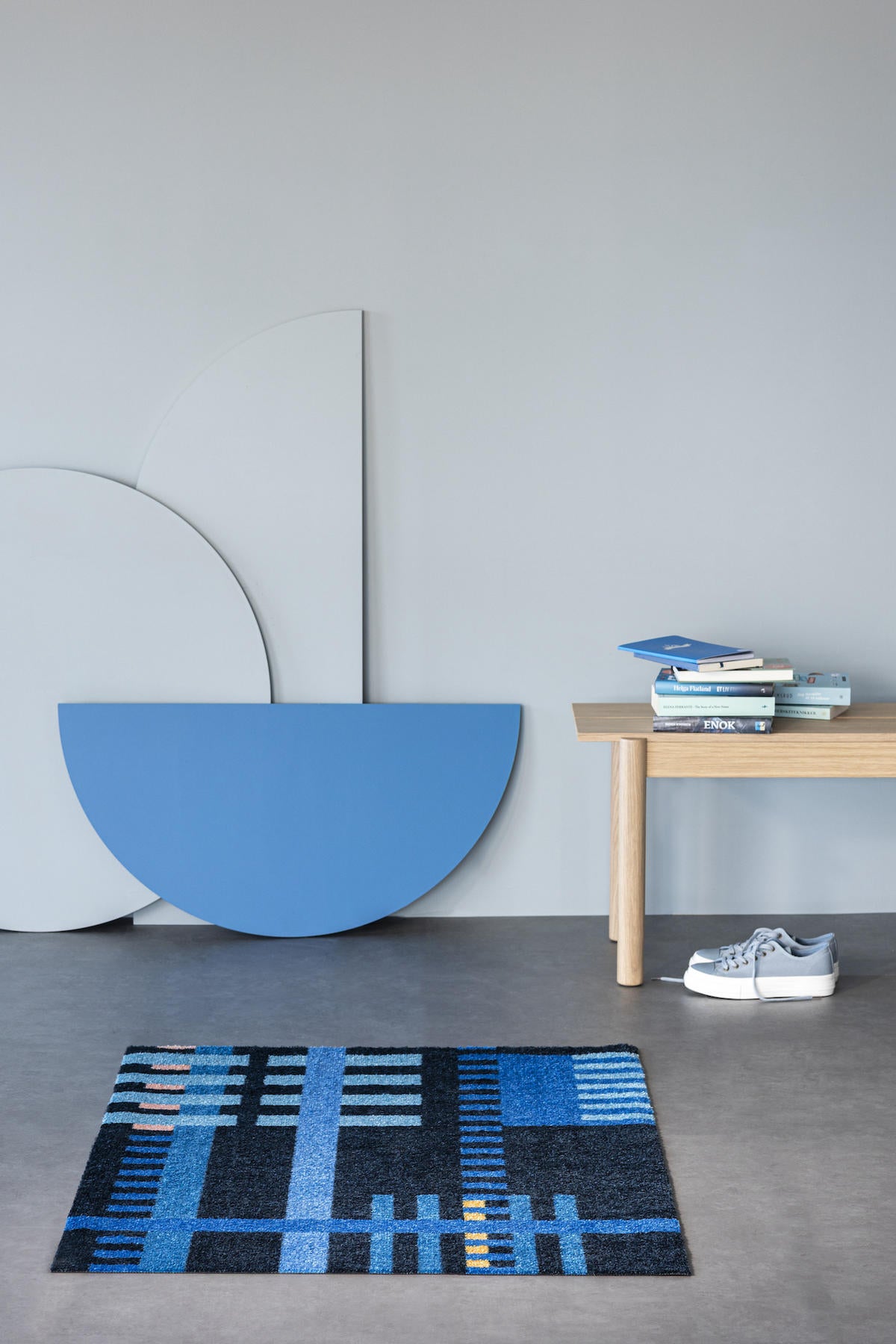 Design Within Reach tapped Norwegian design company Heymat for an eco-friendly collaboration called Loom. Inspired by Bauhaus textile designers Anni Albers and Gunta Stölzl, the artful collection boasts two geometric doormat designs composed of 100 percent recycled plastic.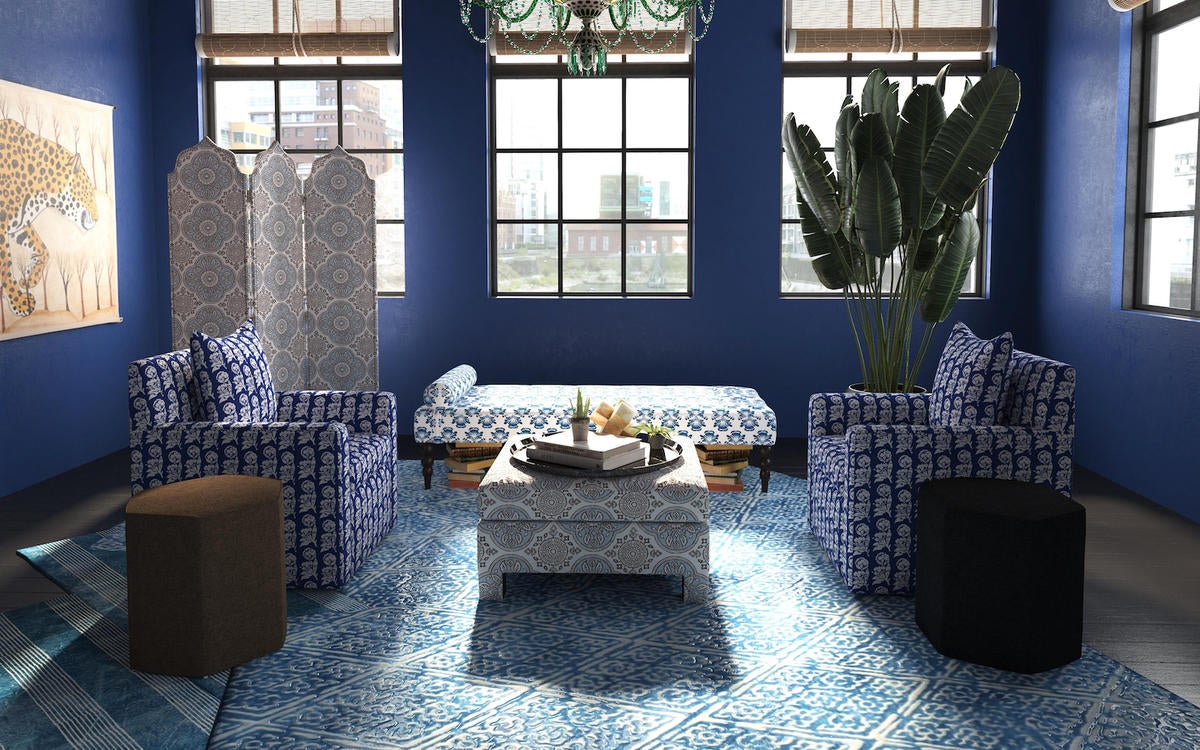 Courtesy of Cloth & Company
Cloth & Company called on textile designer John Robshaw for a cosmopolitan collaboration. Inspired by three unique international cities—Paris, Tulum and Milan—the colorful collection offers everything from headboards to lounge chairs and ottomans available in an array of bright patterns and eclectic prints.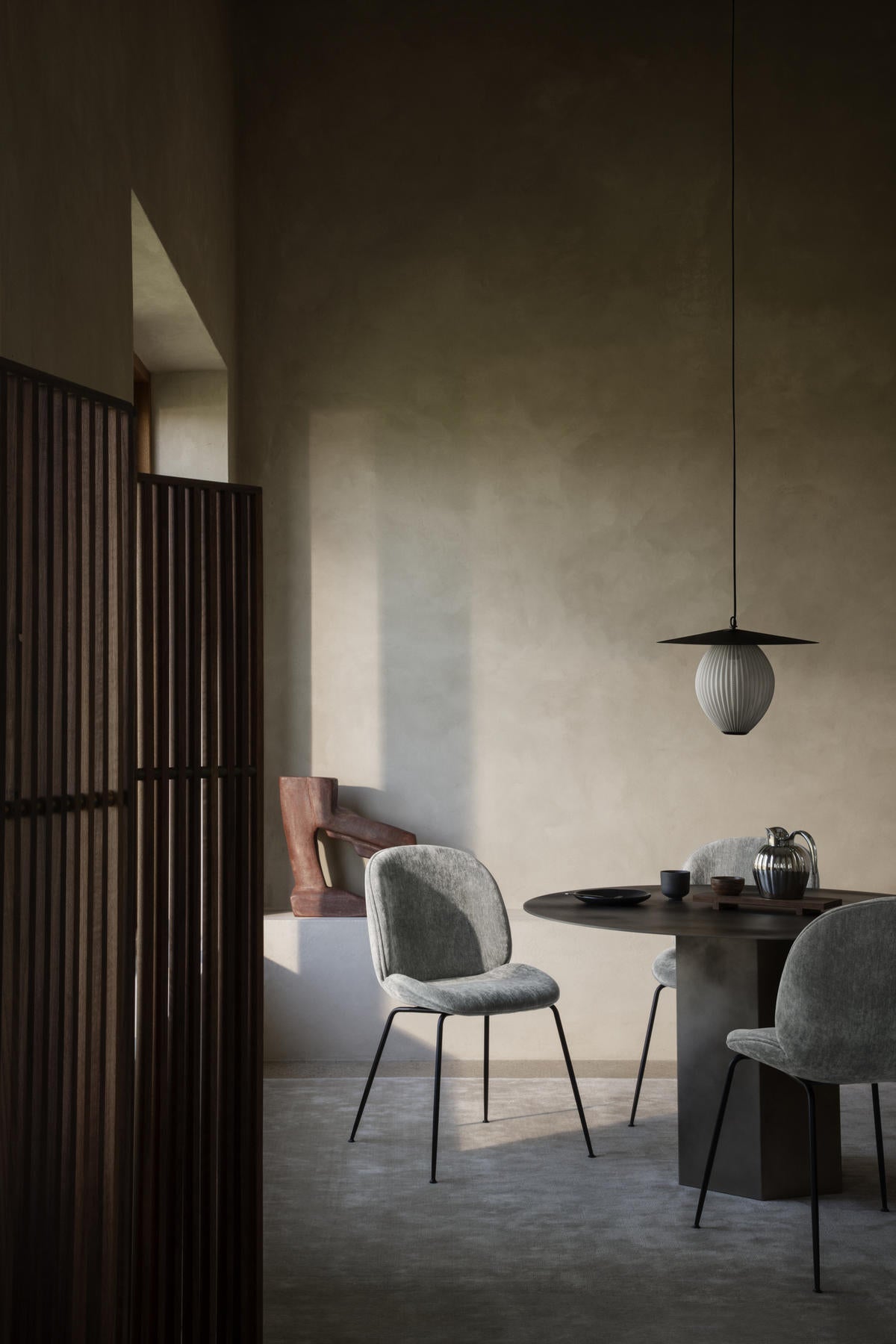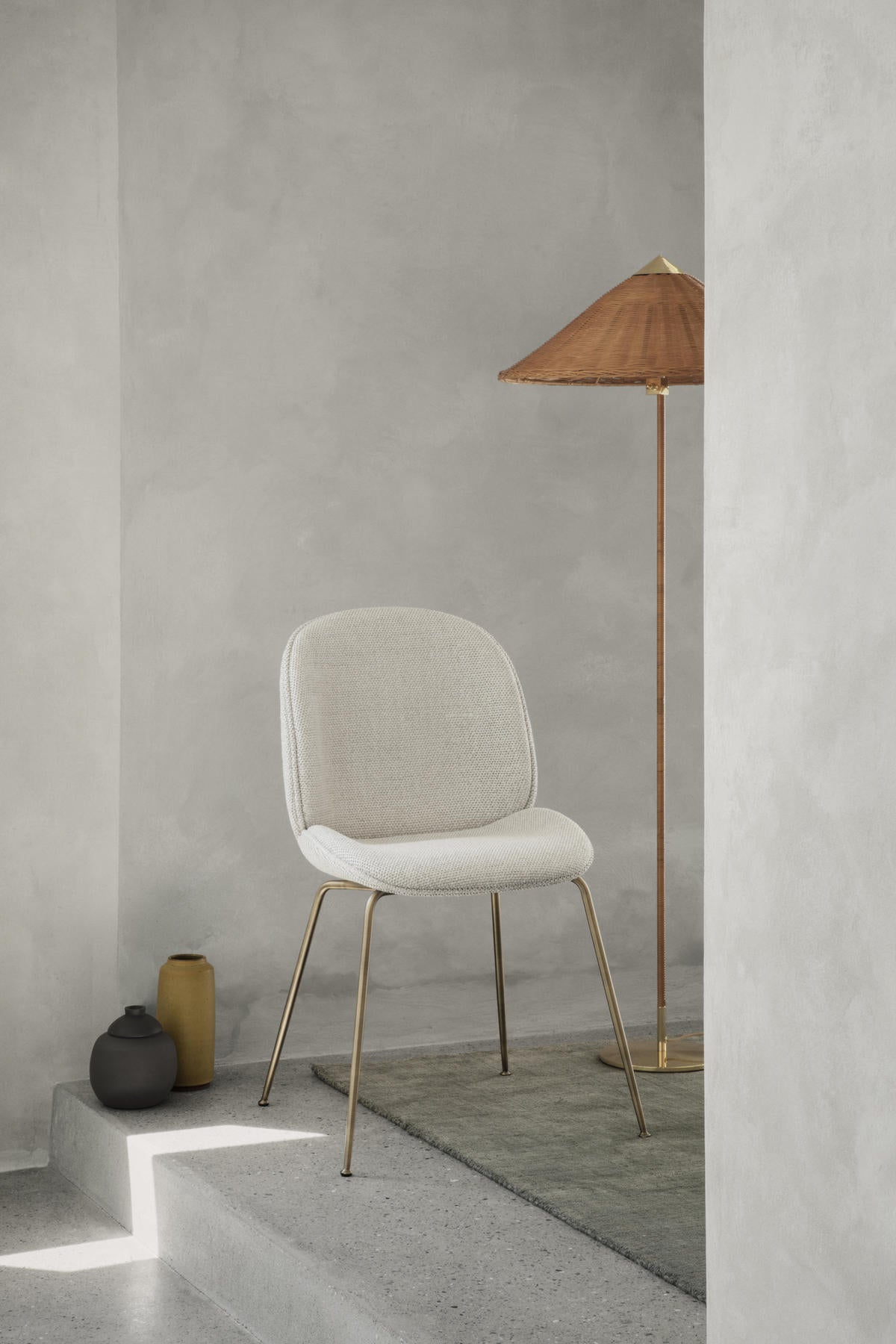 Danish design brand Gubi unveiled a limited-edition textile collection for GamFratesi's iconic Beetle chair. The sumptuous assortment, titled A Quartet of Expressions, features four touchable upholstery styles: a buttery soft beige velvet, a nubby gray boucle, an earthy green chenille, and a double-threaded variation composed of two distinct tones of white yarn.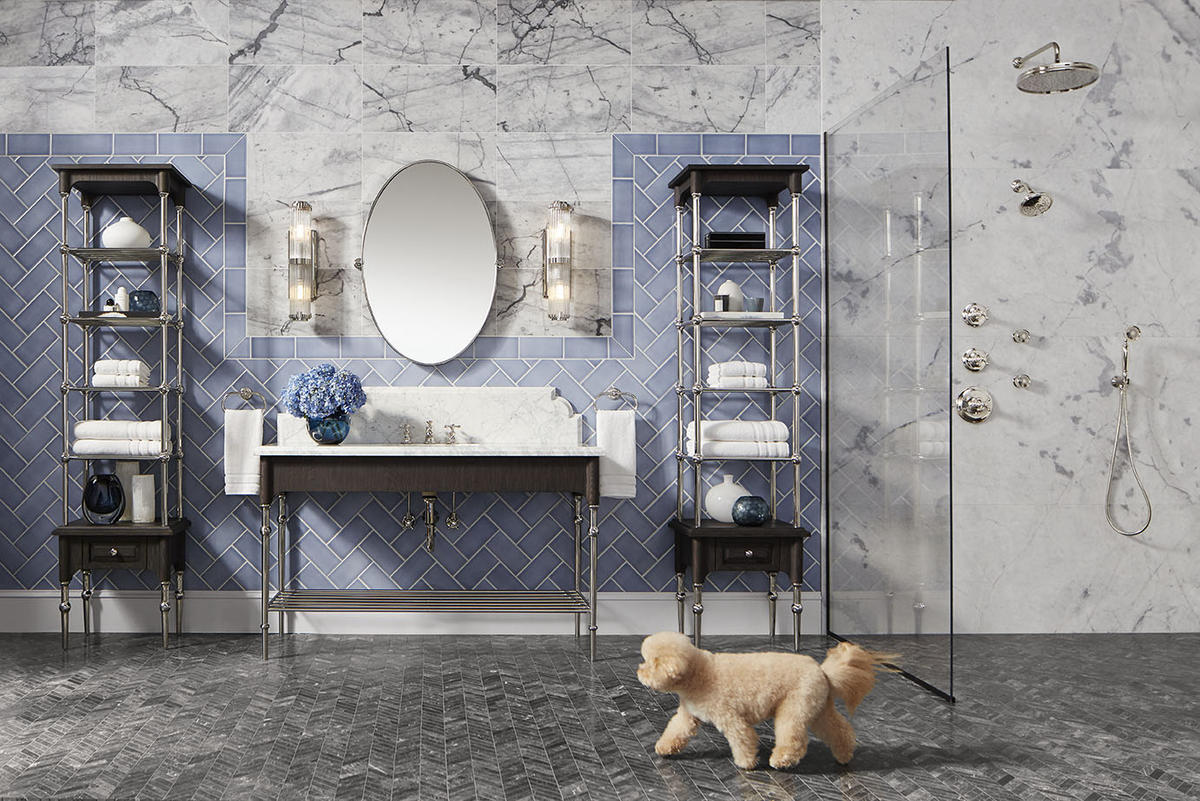 The Ann Sacks Curated Bath Collection is making its way to showrooms nationwide. The bespoke selection features seven shoppable full-suite vignettes clad in a variety of exclusive collaborative designs, including an art deco-inspired Robern vanity, Regency-style sconces by Kohler, and a sink faucet by Kallista decorated in a floral relief motif.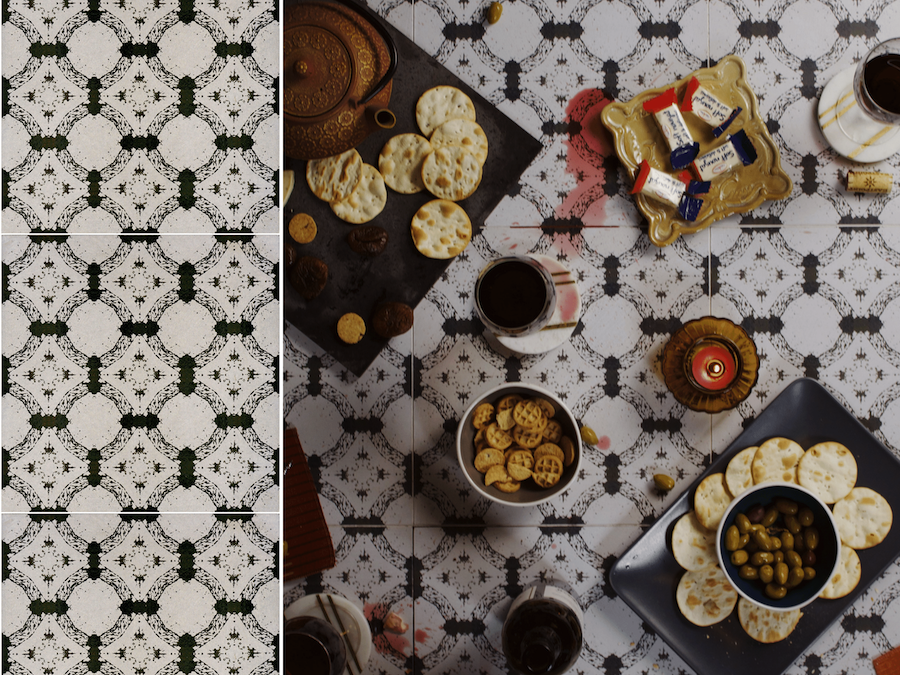 Sustainable tile company Livden launched its Fall 2021 capsule collection. The eye-catching selection features five geometric series crafted from recycled materials, including the asymmetrical Puzzle Piece, the earth-toned Popsicles Uneven, the foliage-inspired Sadie, the orange-tinted Honeysuckle, and our personal favorite, a lacy vintage-style design called Lola Wreath.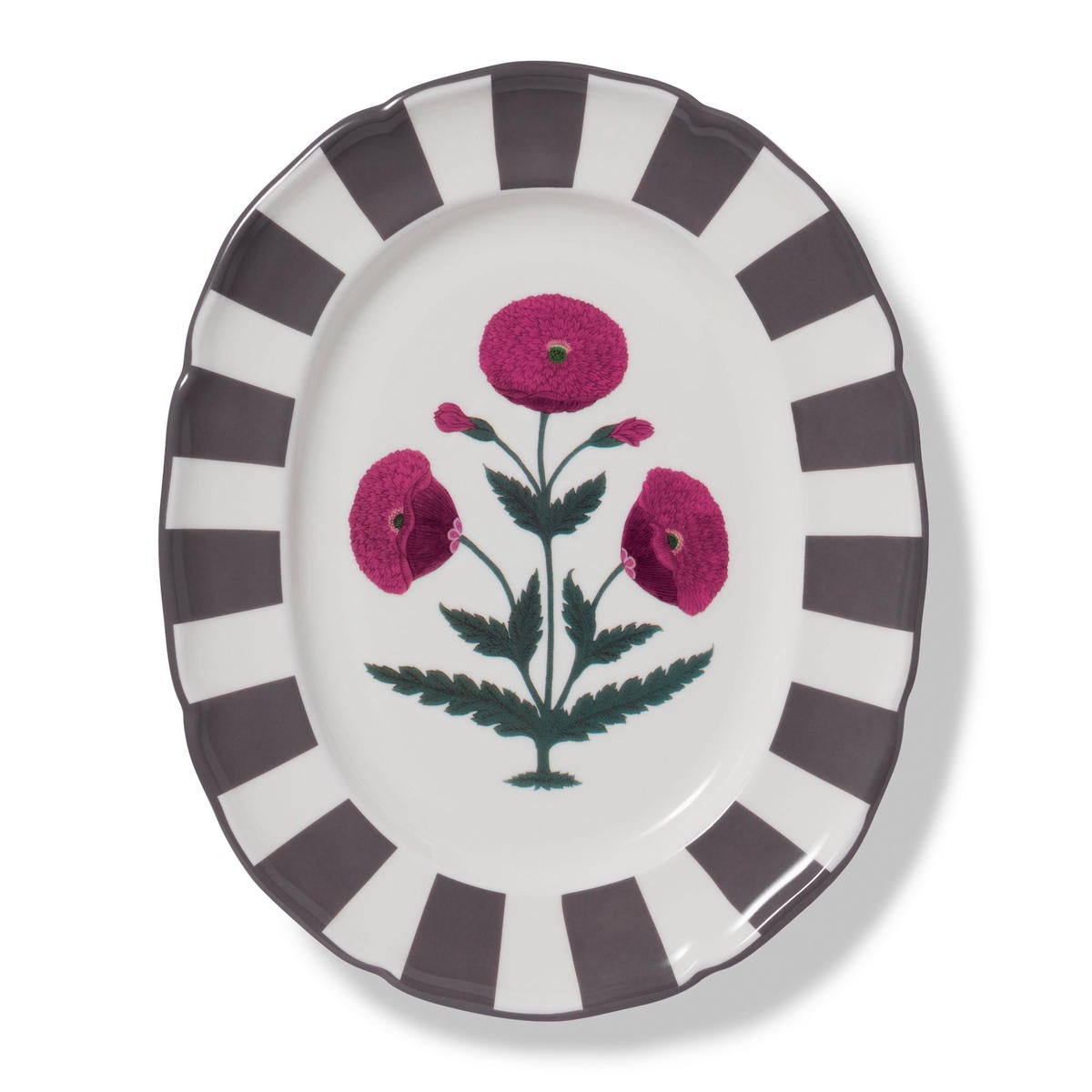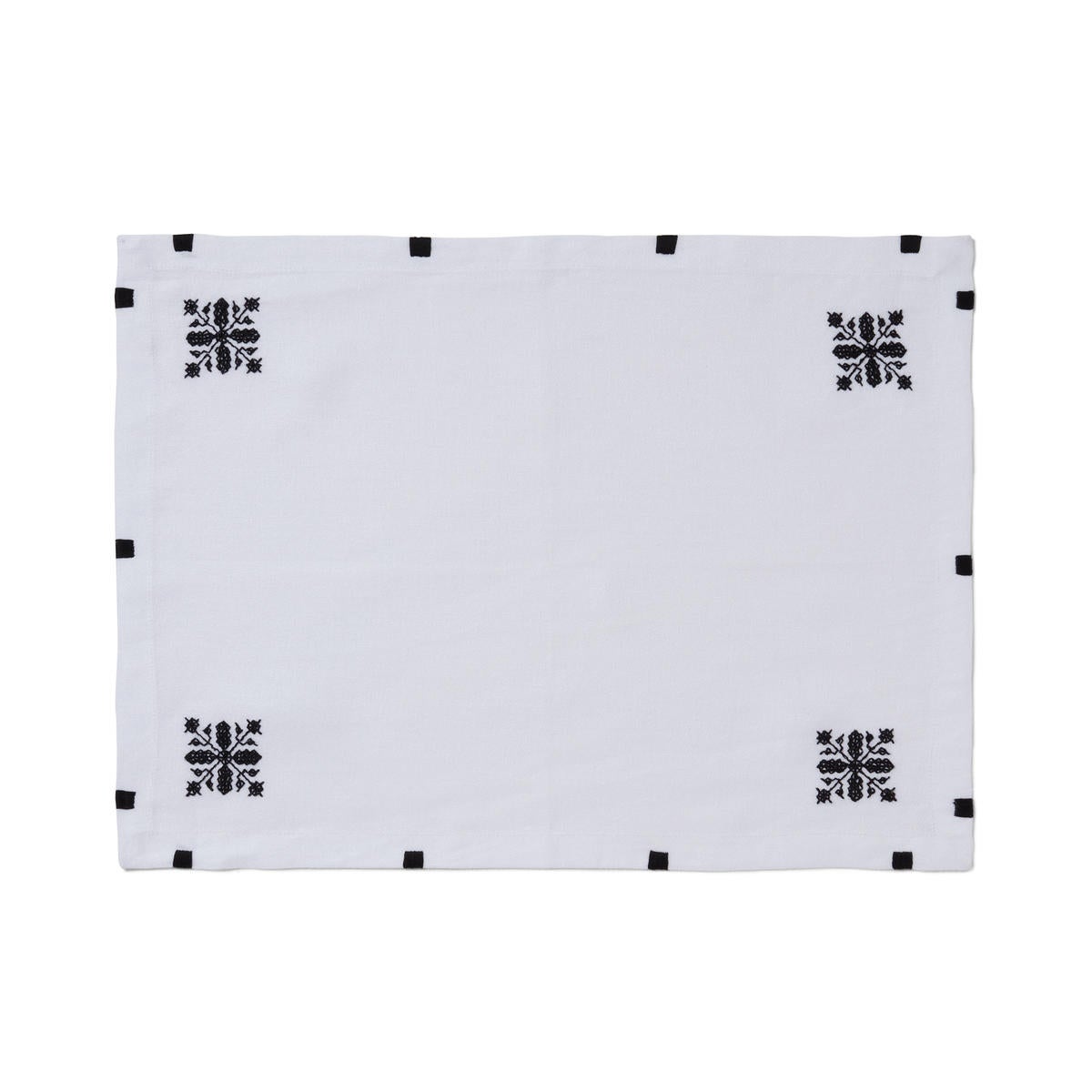 The Met Store partnered with designer Madeline Weinrib for a celebratory collection called the Heirloom Project. The assortment, created in homage to the 10th anniversary of the museum's Islamic wing, features tabletop and decor crafted by artisans in Afghanistan, Egypt, India, Kashmir, Lebanon, Morocco and Turkey, including hand-embroidered napkins from Marrakech and a bright blue striped hammam towel woven by textilers in Tangier.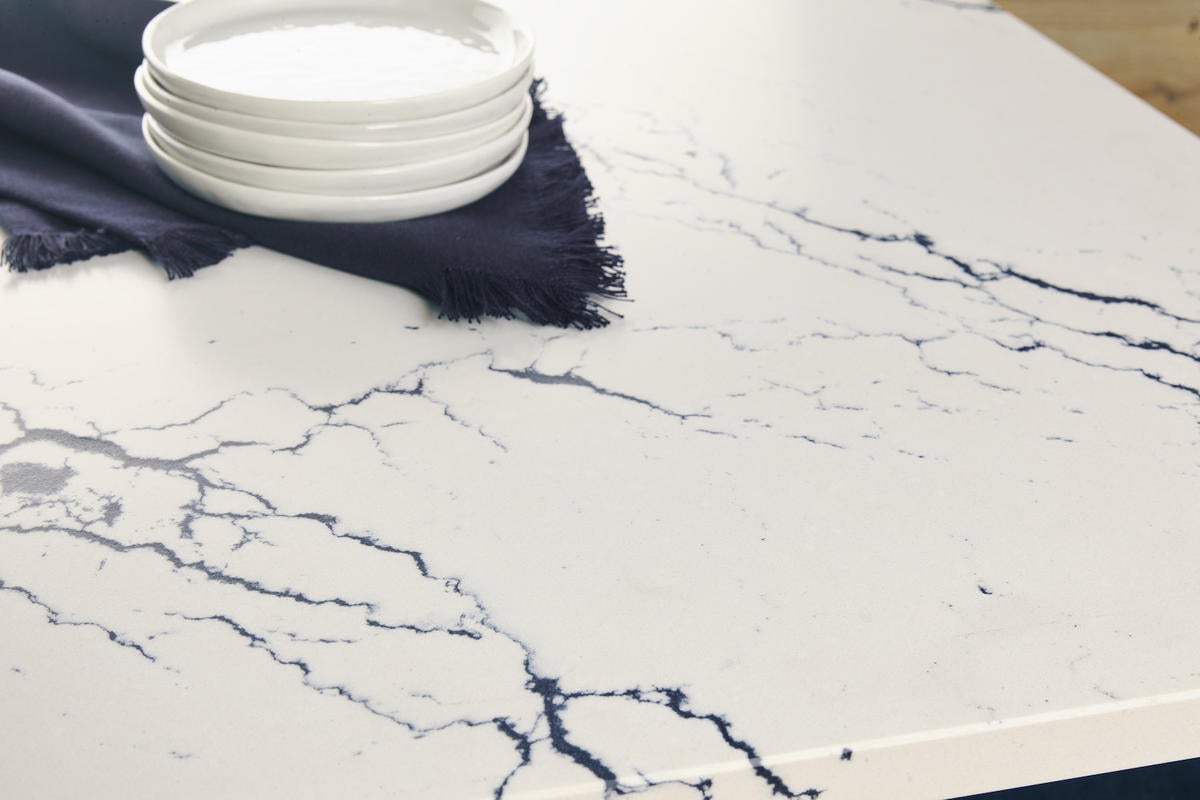 Cambria introduced four new quartzes into its iconic palette. Inspired by the forces of nature, the Inverness collection features a quartet of white-hued designs with richly colored veining, including Bronze, Gold, Platinum—and our current crush, Cobalt, designed to evoke lightning bolts electrifying the night sky.
Homepage photo: A selection of wooden objects from the Alessi 100 Values collection, including jars, a corkscrew, a table centerpiece, and salt, pepper and spice grinders by Ettore Sottsass; the Ercolino bottle opener by Andrea Branzi; and photo frames by Kuno Prey and Bortolani Becchelli Associati | Courtesy of Alessi