Product Preview is a weekly series spotlighting the latest and greatest debuts in the marketplace. Check back every Friday for what's new and notable.
It was a whirlwind week for design devotees. The Kitchen and Bath Industry Show (KBIS) and International Builders' Show (IBS) made a triumphant return at the Orange County Convention Center in Orlando, Florida, and the debuts definitely didn't disappoint. From mint green oven ranges to hands-free light switches and more, here are some of the most memorable launches from KBIS and IBS.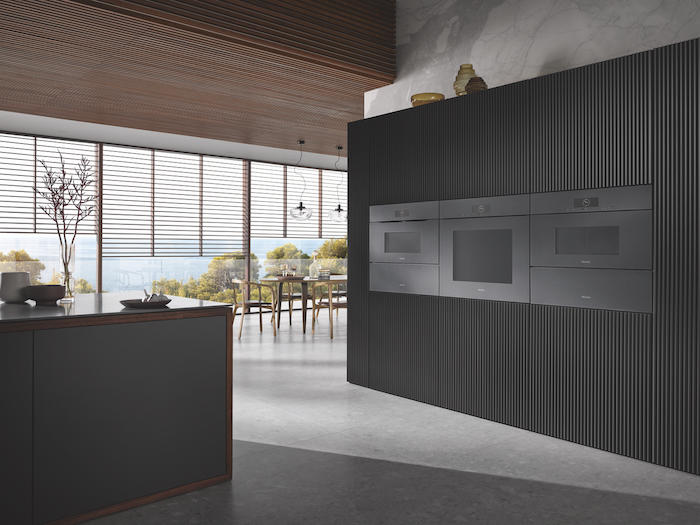 Miele USA shared its Generation 7000 appliance series. Designed with an assortment of built-ins ranging from convection ovens to coffee machines and vacuum-sealing drawers, the collection offers four different models with smart technology features; they include TasteControl, which prevents food from overcooking by automatically opening the oven door when it detects burning, and a MotionReact function that activates the oven light when someone approaches.
Courtesy of GE Appliances
Monogram unveiled its first designer collaboration series with Richard T. Anuszkiewicz. Inspired by fine jewelry, the appliance collection features two lavish leather-accented designs equipped with customizable ventilation hoods, and refrigerator panels and handles, including an elegant, polished-brass-finished beauty and a contemporary, charcoal-hued titanium model.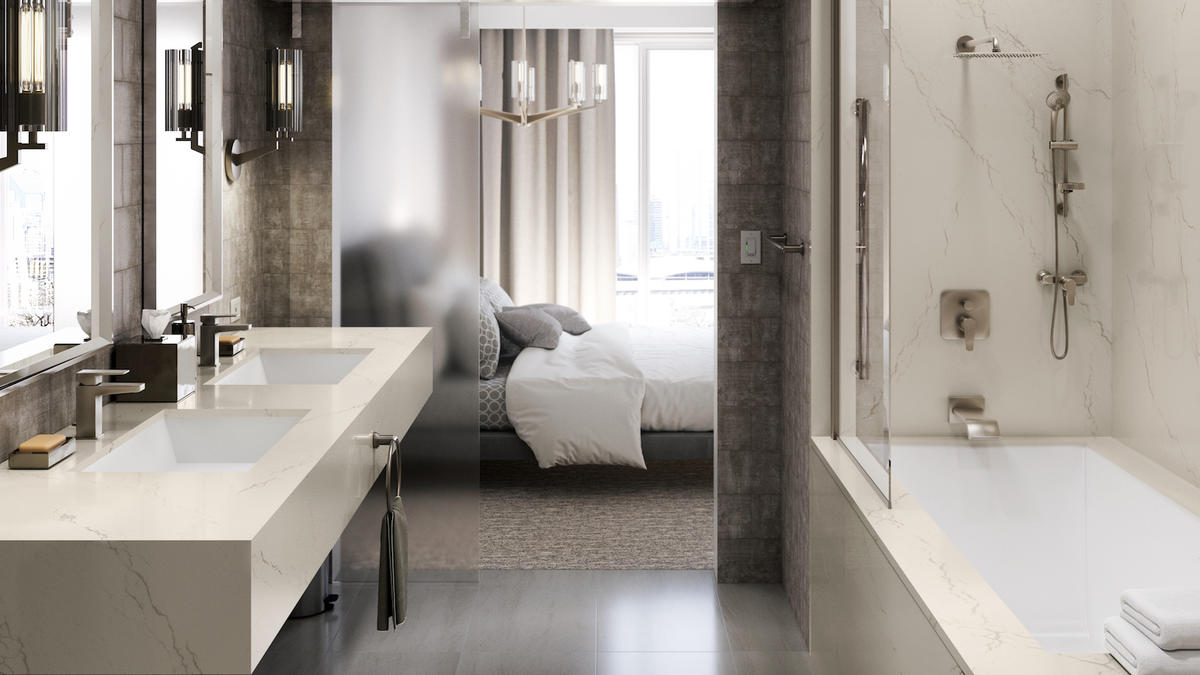 Cambria previewed three dreamy new quartz designs set to launch this spring. Teeming with contrasting colors and touchable textures, the styles include the gently debossed Inverness Frost, the striking black and gold veined Oakleigh, and our current crush, Delamere, an earth-toned design with white veining cast on a deep chocolate brown ground.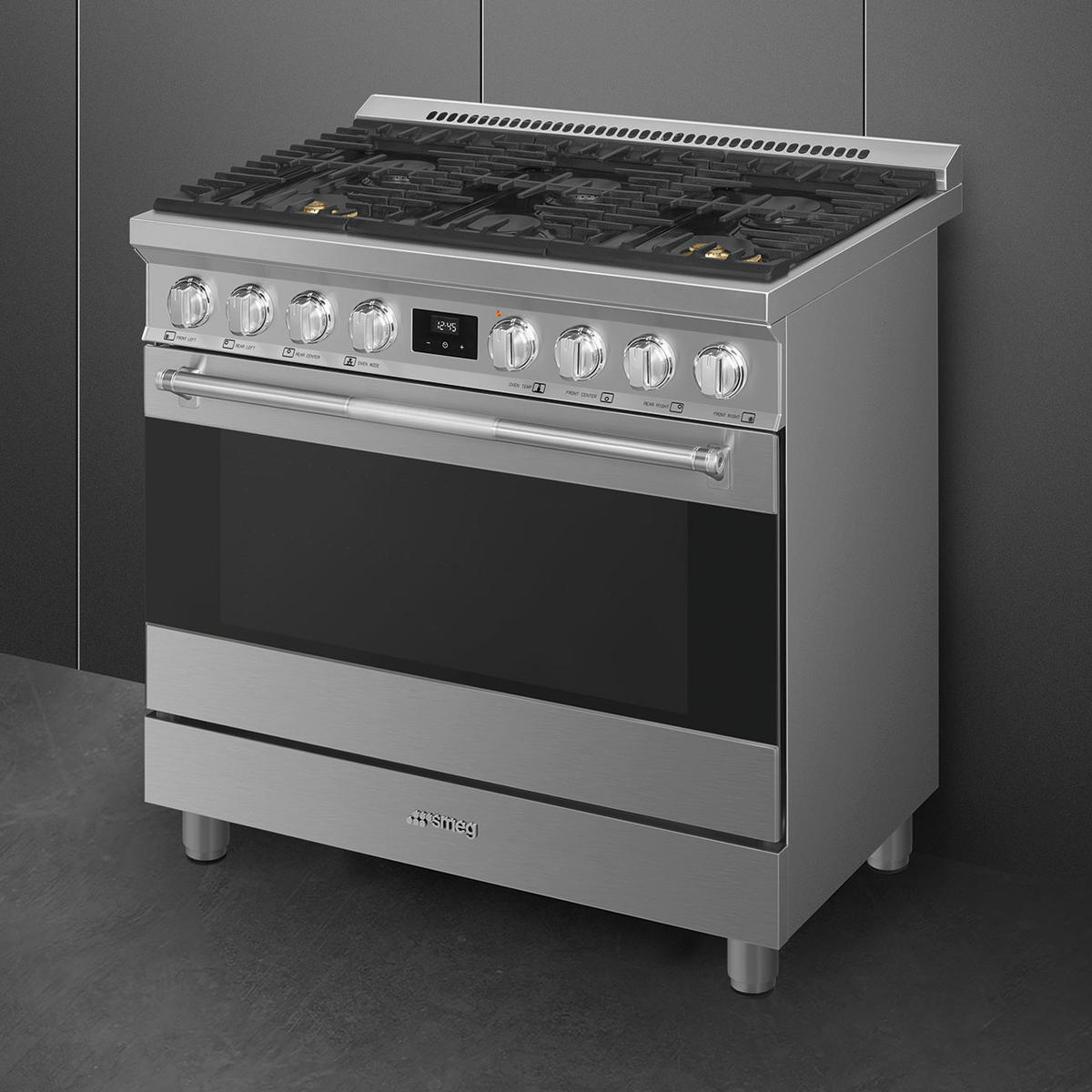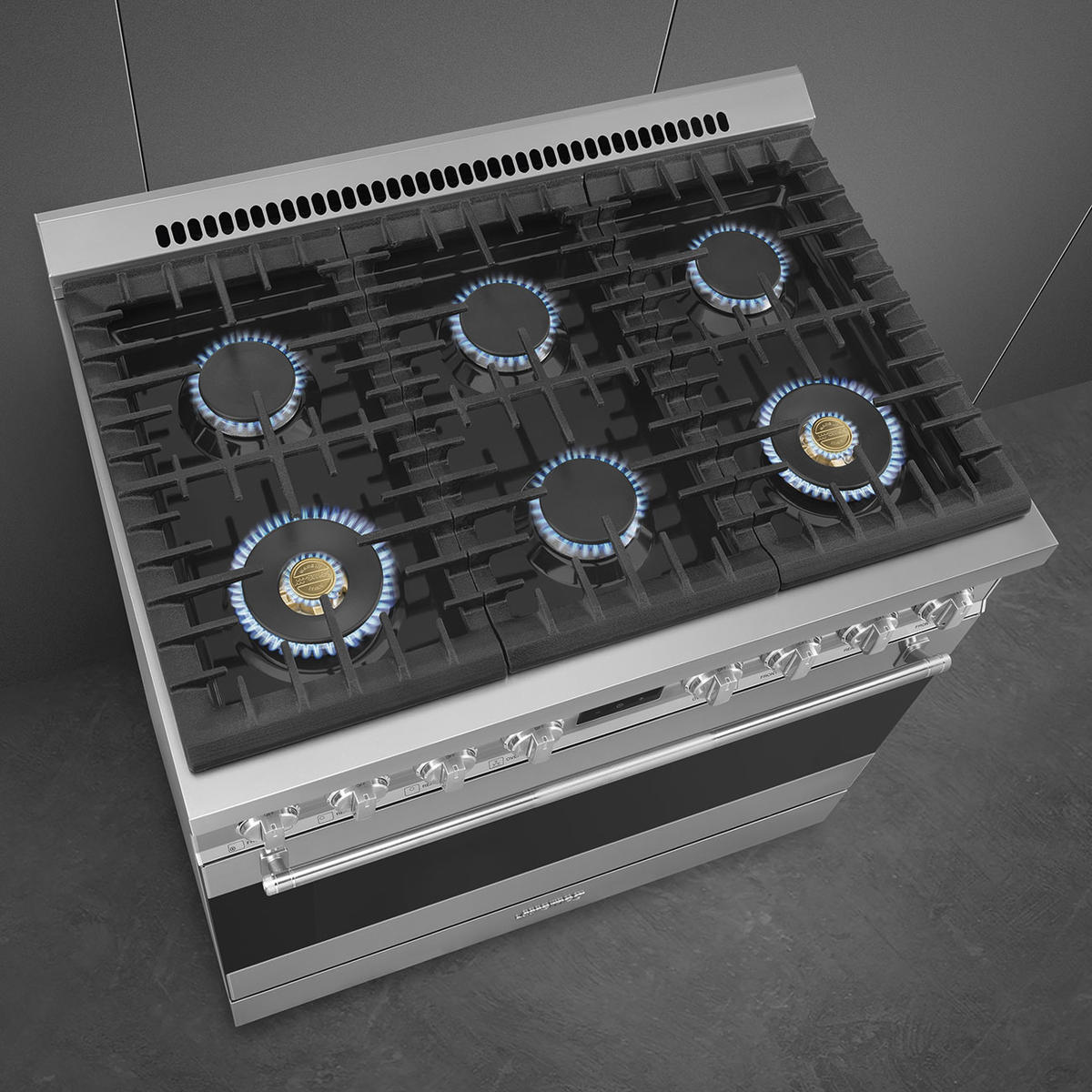 Smeg showcased a streamlined stovetop collection called the Professional Style range. Created with both culinary enthusiasts and novices in mind, the series boasts five powerful range designs complete with 18,000-BTU brass burners, cast-iron grates and a newly integrated resistance feature that allows users to slide their cookware around without worrying about spills or scratches.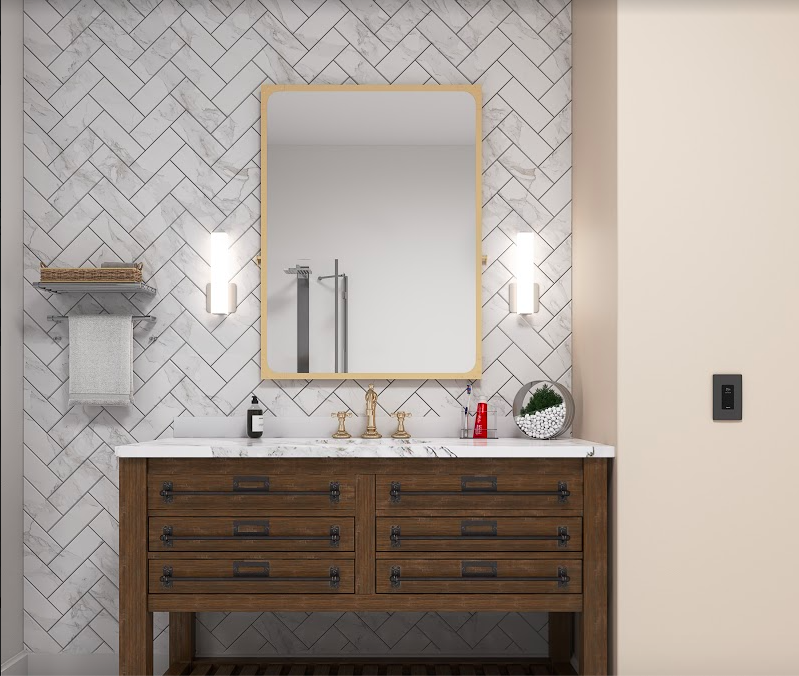 Breegan Jane was on hand to help Legrand unveil its touchless Radiant Wave switch. Available exclusively to the trade (with consumer rollouts slated for later in the year), the innovative design is crafted with an internal sensor that adjusts and responds to movement, allowing you turn the lights on or off with a simple wave of the hand.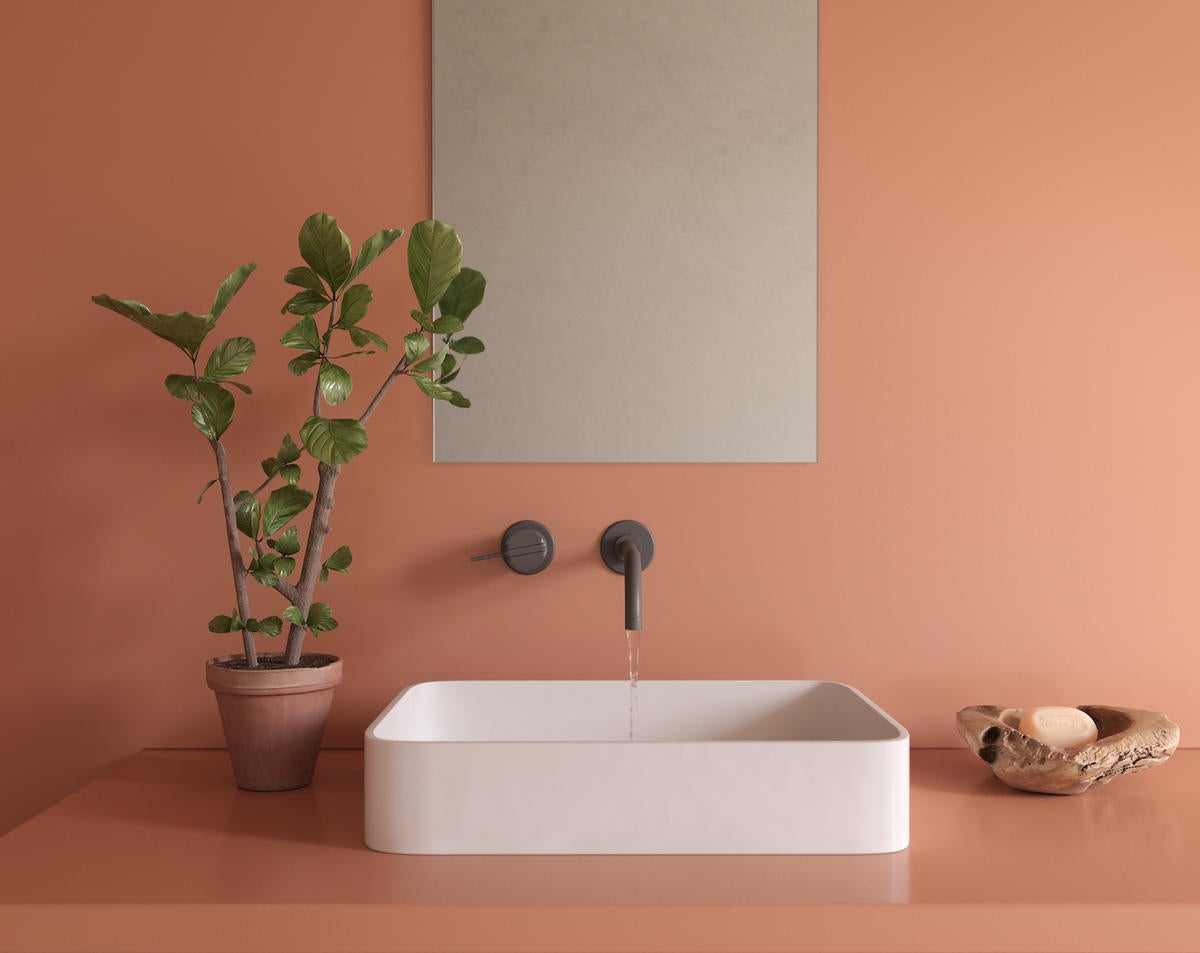 Surface company Cosentino showcased a carbon neutral collection called Sunlit Days. Manufactured using 99 percent reused water and 100 percent renewable electric energy, the eco-minded series is made from a durable mix of recycled and raw mineral-based materials called Silestone and comes in five Mediterranean-inspired colorways.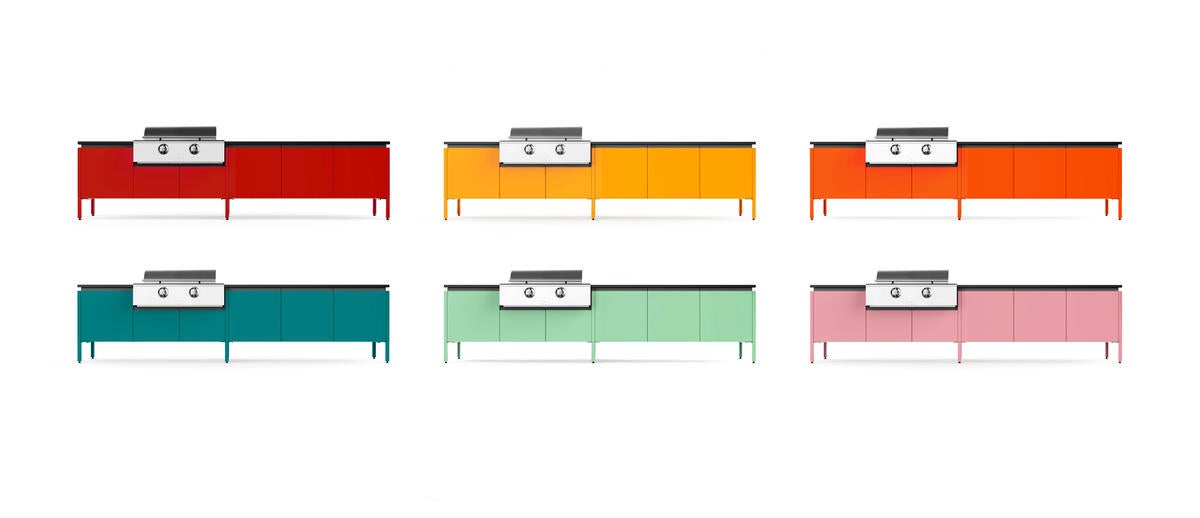 Courtesy of Brown Jordan Outdoor Kitchens
Brown Jordan Outdoor Kitchens introduced 13 vibrant powder-coated finishes to its palette. The on-trend hues range from the deep emerald Chromica Feroe to crisp green Mint and bright red Chili, which can all be applied to the brand's state-of-the-art stainless steel offerings.
Courtesy of LG Electronics
LG Electronics unveiled its newly redesigned Studio collection. The series offers clean-lined, built-in and freestanding kitchen appliance designs. Outfitted in a wide range of high-end exterior upgrades, the series includes a combination double wall oven with a seven-inch LCD touch display and a side-by-side refrigerator-freezer with ice and water dispensers controllable from your smartphone.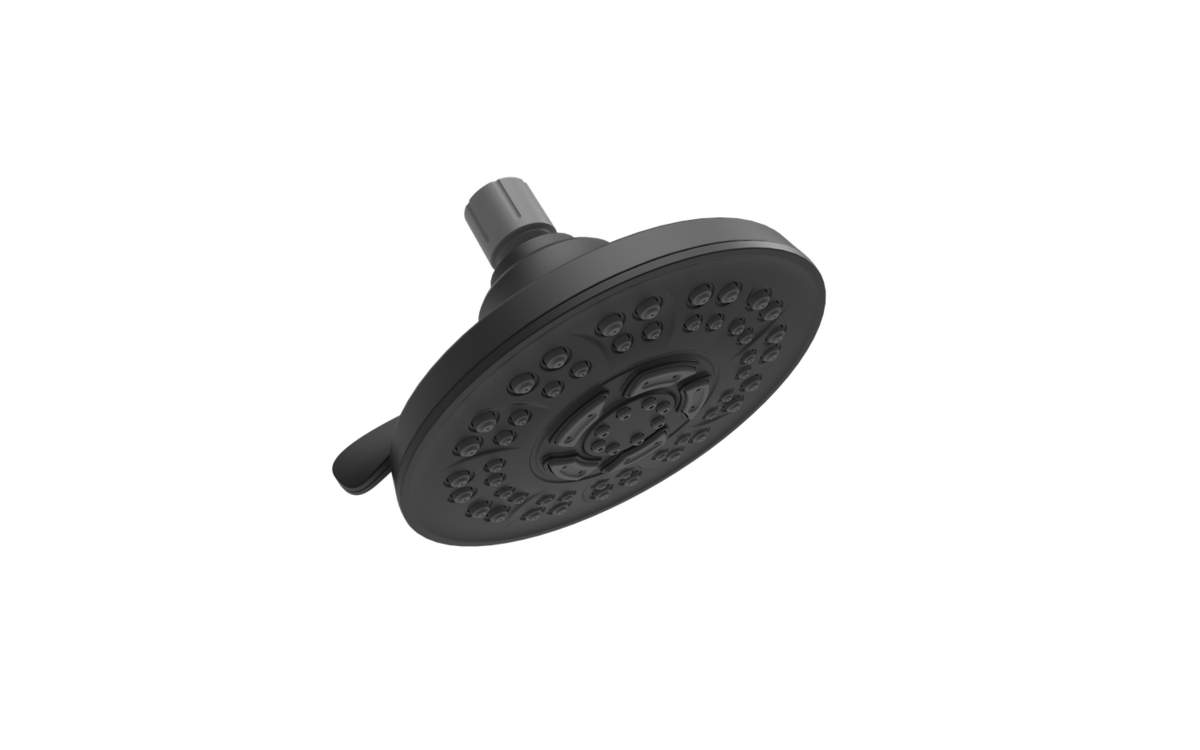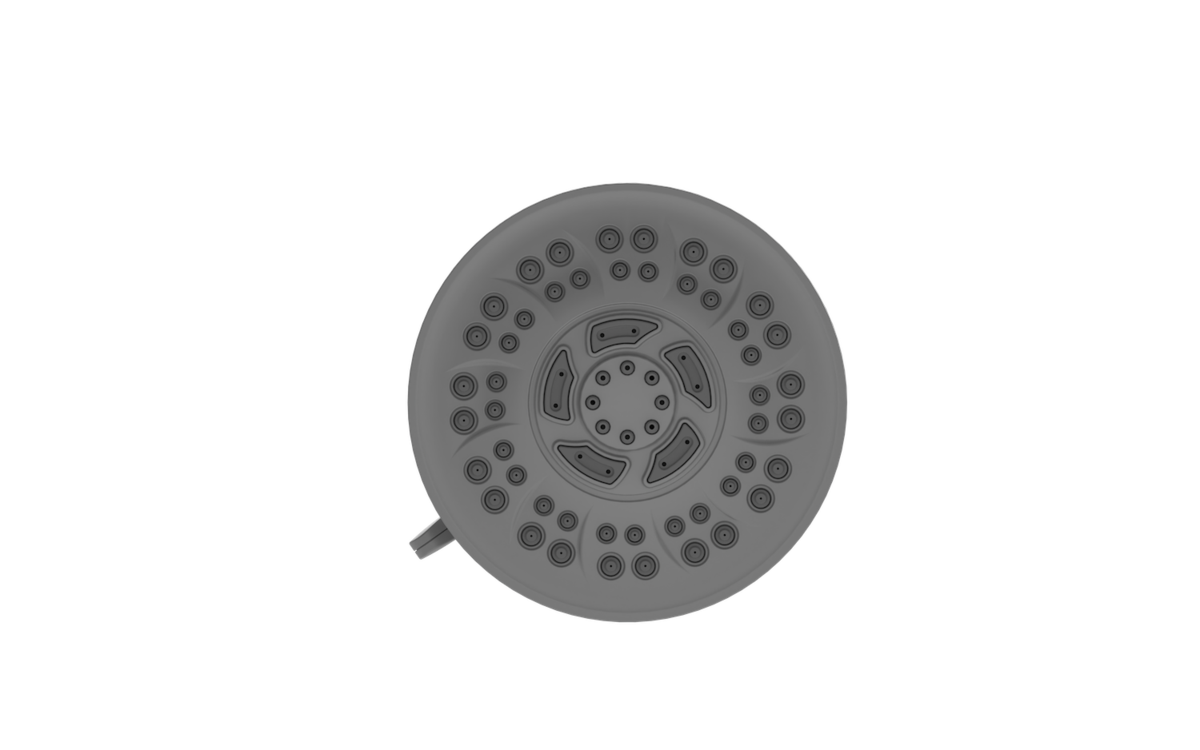 Delta Faucet introduced an eco-conscious showerhead into its First Wave line called Ocean Plastic. Partially composed of recycled and ocean-bound plastics, the WaterSense-certified fixture uses at least 20 percent less water than the industry standard and boasts eight different spray settings.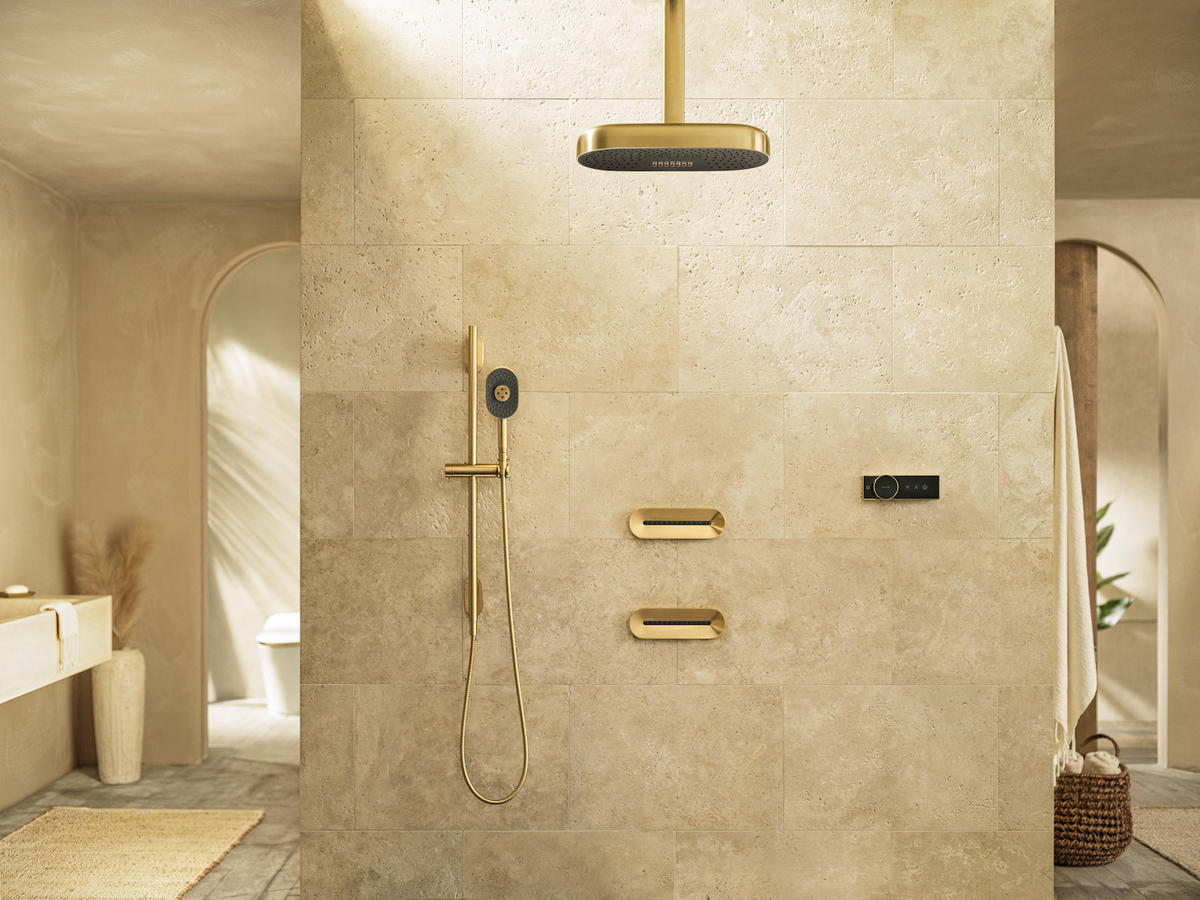 Kohler showcased its ultramodern Statement and Anthem collections. The former features design-savvy fixtures in streamlined shapes and luxe finishes like rose gold and brushed brass, while the latter offers an assortment of high-tech valves and controls, including touchless faucets and a smart shower system that allows you to control the water temperature from your phone.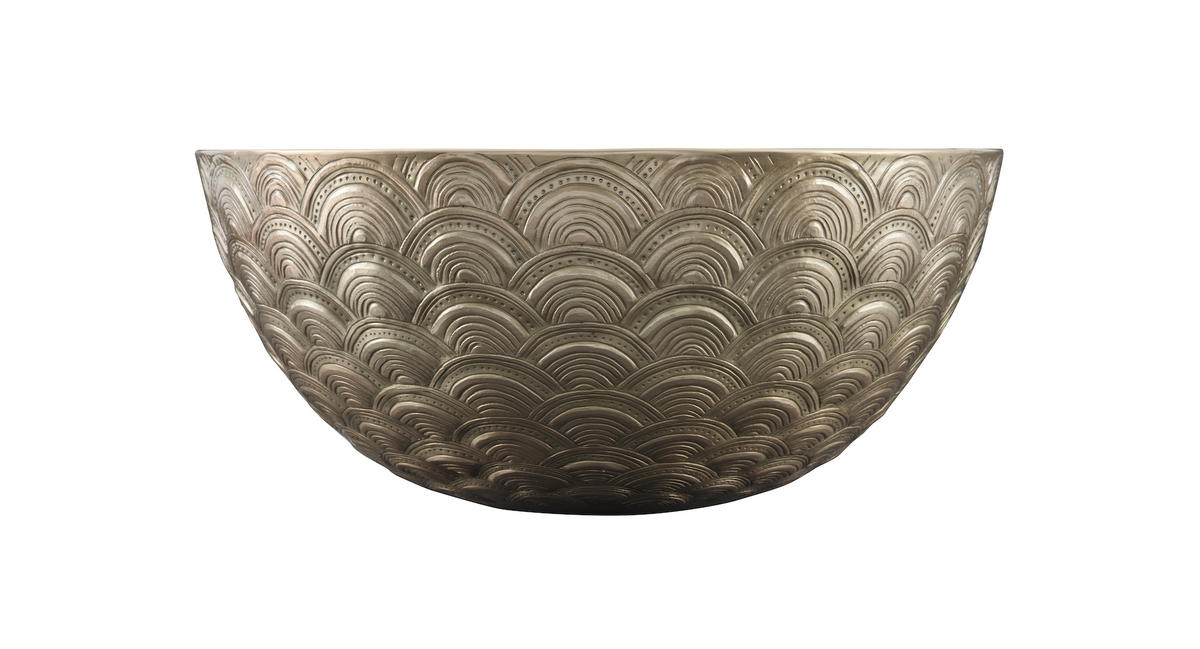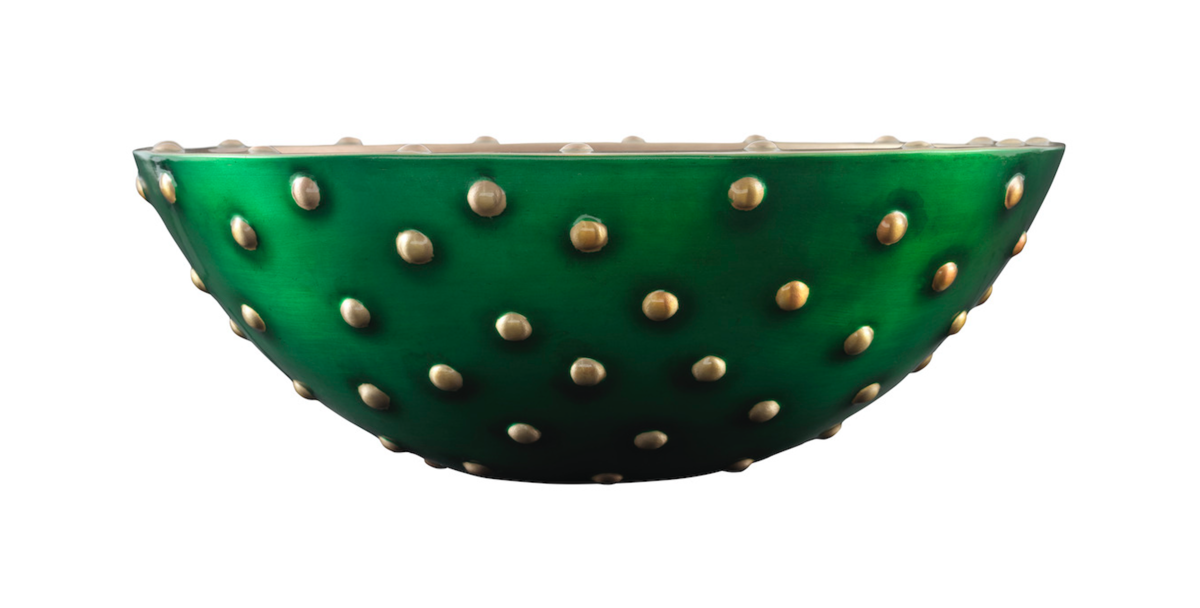 Greensboro, North Carolina–based kitchen and bath hardware company Thompson Traders presented an artful collection called Vessels. The eye-catching assortment features four bold yet sculptural metal sink designs, including the geometric Guadalupe Art Deco clad in a hand-engraved arch motif and our current crush, the studded green lacquered Altamira.
Caesarstone—which received the award for the best medium-sized booth at the show—unveiled a nature-inspired collection called Pebbles. Designed to mimic the natural banding of small stones, the scratch and stain-resistant quartz surface is available in five earthy colorways with subtle contrasting, including an off-white with amber-hued veins named Riverlet, and a soft two-toned greige dubbed Wyndigo.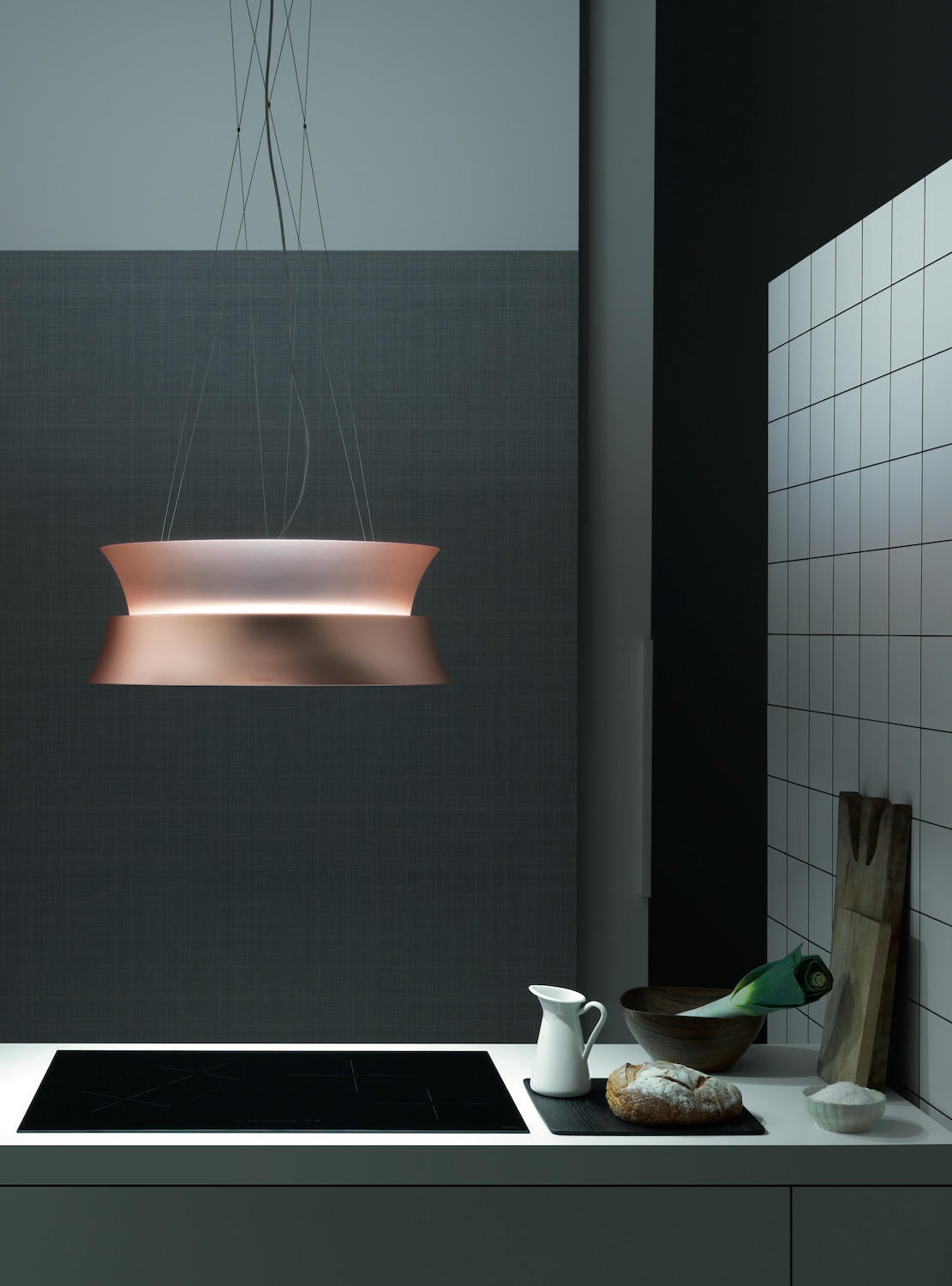 Falmec debuted a stunning line of innovative range hoods named Circle Tech. Crafted with cutting edge filtration technology that helps recirculate and clean the air, a series standout is the petite Dama design, which is available in an array of finishes and looks more like a sleek pendant light than a hardworking kitchen appliance.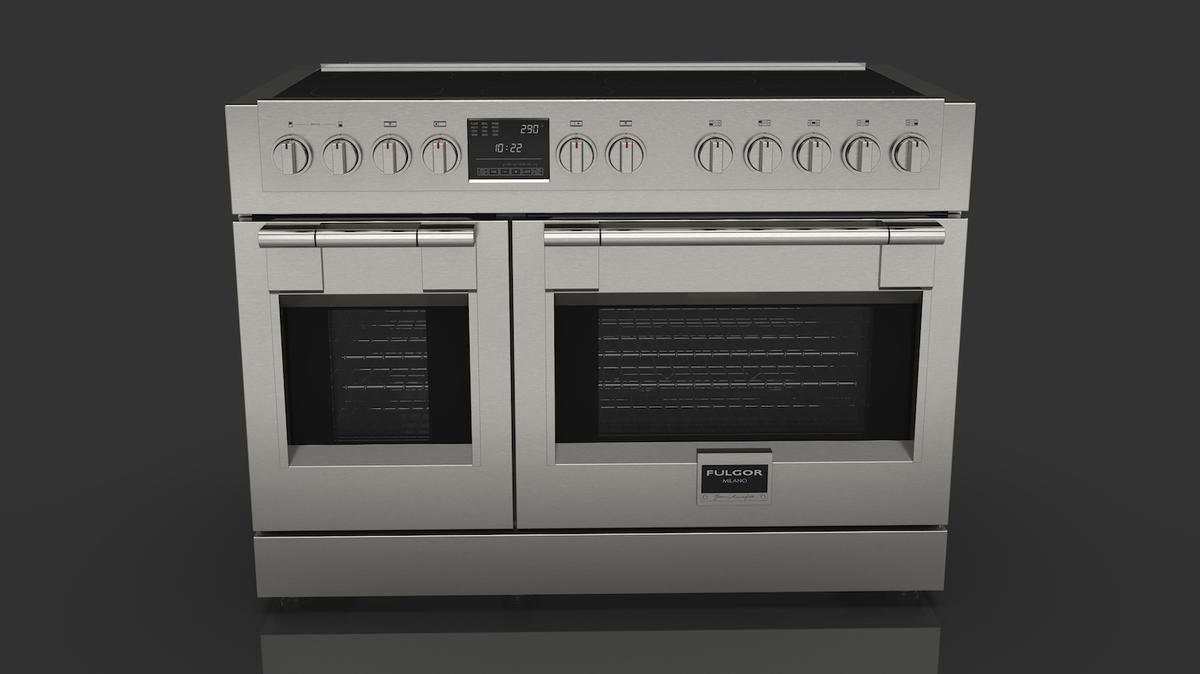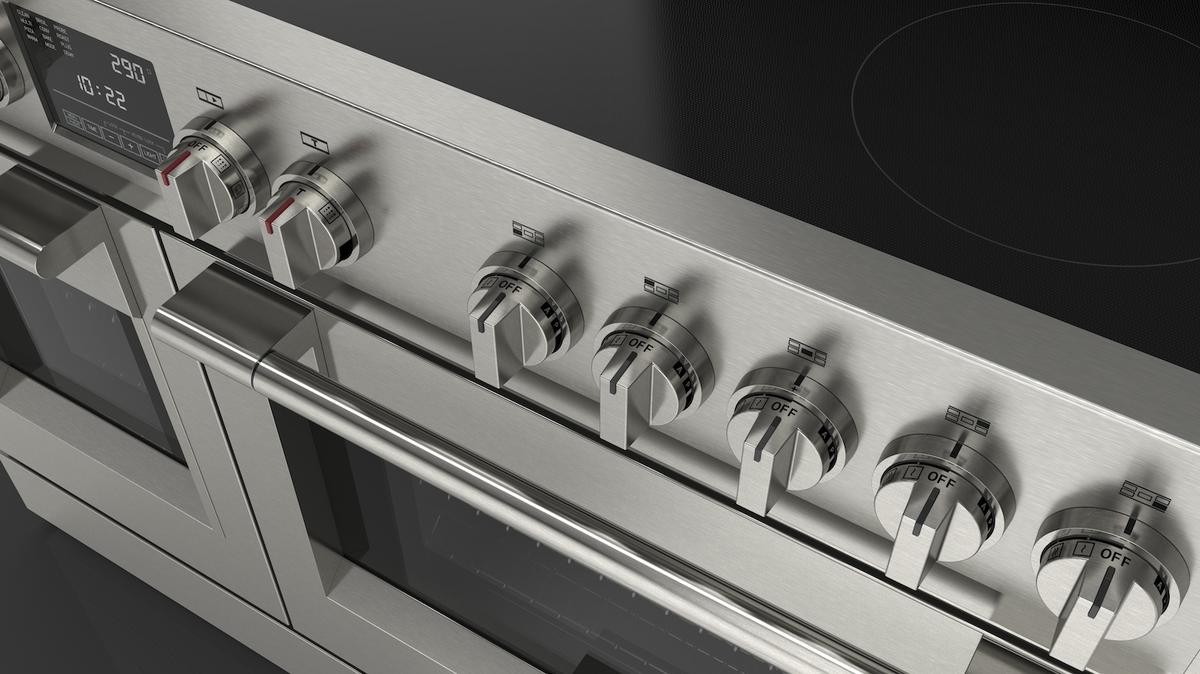 Italian appliance manufacturer Fulgor Milano showcased a striking 48-inch induction range series named Sofia Pro. Equipped with commercial-grade control knobs that deliver the precise amount of heat, the eco-friendly design relies on state-of-the-art induction technology to provide users with a sustainable alternative to gas-dependent models.
Formica launched its 2022 Living Impressions collection. The series introduces 14 sophisticated new surface designs into the Cincinnati, Ohio–based brand's existing repertoire, including nine durable laminated styles drawing inspiration from materials like aged concrete, burnished metal and broken glass.