This week in design, celebrity real estate broker Ryan Serhant is setting up shop in the metaverse with the launch of a virtual world for his company's agents, where they'll be able to attend meetings, meet with clients and eventually show properties. Whatever happens next, stay in the know with our weekly roundup of headlines, launches and events, recommended reading, and more.
Business News
A recent study of popular brand-name products found that nearly 75 percent of items labeled stain- or water-resistant contained toxic PFAS, otherwise known as "forever chemicals" for their lifespan of hundreds, if not thousands, of years. According to The Guardian, the study analyzed a total of 60 products such as clothing, mattress pads, comforters, tablecloths and napkins from large retailers like Amazon, Bed Bath & Beyond, Target and Walmart, and among the 47 waterproof items tested, 34 contained PFAS. Over time, the waterproof barrier formed from the chemicals to coat such products is broken down, and PFAS can then be inhaled or ingested, which researchers say can have negative health effects linked to cancer, decreased immunity, liver disease, kidney problems, birth defects and more.
Natural gas cooking stoves may emit methane—a greenhouse gas more potent than carbon dioxide—even when turned off, according to a new study by researchers at Stanford University. As NPR notes, the report found that 80 percent of methane emissions from stoves occur due to loose couplings and fittings between stove and gas pipes, which were found in appliances sourced from 18 different brands and ranging from 3 to 30 years old. Climate activists, meanwhile, have increasingly pressed homeowners to switch to electric stoves, while cities like New York and Seattle have recently passed laws banning gas hookups in certain new buildings.
Trucking and transport firm J.B. Hunt has acquired Zenith Freight Lines from Bassett Furniture for $87 million, Furniture Today reports. Zenith, which provides specialized less-than-truckload transportation services for furniture companies in the U.S., will continue moving freight for Bassett following the sale, while both of the company's founders will transition to key roles within J.B. Hunt. According to John Roberts, J.B. Hunt's president and CEO, the acquisition will aid operations by expanding the company's supply chain capabilities, while Bassett CEO Robert H. Spilman Jr. told FT that the partnership will provide benefits related to equipment, technology, driver recruitment and warehousing density.
Hooker Furnishings has acquired West Coast-based outdoor furniture manufacturer Sunset West in a $24.5 million all-cash transaction. The 15-year-old company's management team and employees will continue to operate independently out of its headquarters in Vista, California, while benefiting from Hooker's warehousing, distribution and High Point showroom presence. The acquisition marks Hooker's first entry into the outdoor category.
Design Miami has announced plans to launch its first-ever Paris edition this October, appointing Milan-based design curator, consultant and author Maria Cristina Didero to lead the venture. Didero's curation experience spans numerous exhibitions around the world, including projects with designers such as Campana Brothers, Philippe Malouin, Michael Young and Snarkitecture, along with contributions to three editions of Design Miami in which she worked alongside Fendi to curate the fashion brand's annual exhibitions. Under her direction, this year's events in Basel, Miami and Paris will follow the theme of "The Golden Age," with more details to be unveiled in the coming months.
Lowe's is introducing Petco shop-in-shops in select stores in Texas and South Carolina, Modern Retail reports, as part of its latest bid to service every aspect of the home experience. Since the pandemic began, the home improvement retailer has grown sales 31.8 percent in the third quarter compared to the same period in 2019, and has since expanded its product selection into gifts, fitness and home decor to keep up the momentum. "Over the past two years, we've seen a boom in both the pet-first lifestyle market and the housing market, with DIYers prioritizing their pet's needs when planning home projects," Bill Boltz, Lowe's executive vice president of merchandising, told Modern Retail.
A Long Island house designed by leading postwar architect Marcel Breuer was demolished by its current owners earlier this month despite efforts from preservationists who wanted to maintain the building, The New York Times reports. Constructed in 1945 and known as Geller I, the house was Breuer's first binuclear design—a groundbreaking modernist style that disrupted architectural convention by separating bedrooms and living quarters with a central hallway rather than between two floors. Historians say the building was likely eligible for the national and state register of historic places, and point to the demolition as the most recent casualty of a cutthroat housing market and loose landmarking rules, following the destruction of a Connecticut home by the Brutalist architect Paul Rudolph and a helix-shaped house by Bruce Goff in Oklahoma.
Launches and Collaborations
Luxury appliance brand Monogram has announced a multiyear partnership with actress and entrepreneur Gwyneth Paltrow, the founder of lifestyle and wellness brand Goop. The collaboration will kick off with Paltrow headlining the main stage at the 2022 Kitchen & Bath Industry Show in a discussion hosted by Monogram's creative director, Richard T. Anuszkiewicz, and featuring interior designer Brigette Romanek. Additionally, Paltrow has installed the brand's appliances into her own homes, and will represent Monogram throughout 2022 at industry events, brand activations and with sponsored content on social channels, including a recipe series.
Pottery Barn and the Black Artists + Designers Guild have unveiled a collection of pieces designed for entertaining, hosting and gathering. The product assortment was created in collaboration with three interior designers and BADG members—Penny Francis, Casi St. Julian and Lisa Turner—who crafted a selection based on the theme of "Black Joy." The resulting line includes more than 25 pieces, including decorative accessories, bedding, pillows, throws, dinnerware, table linens, games and more.
Apparel brand Madewell has teamed up with home paint company Backdrop for a capsule collection and paint color inspired by artists' workwear. Called Studio Hours, the warm taupe shade is available in Backdrop's standard, semi-gloss and cabinet and door paint, while the corresponding apparel line features everything from garment-dyed overalls to sneakers, chore coats, a smock top and more.
Airbnb has partnered with Etsy for a selection of home items made by a curated group of Etsy sellers—some of whom are Airbnb hosts themselves. Called the "Art of Hosting," the collection features a variety of handmade items ranging from kitchenware to linens, along with work-from-home items like movable desks and laptop tables, all centered around the idea of creating a guest-friendly listing on Airbnb.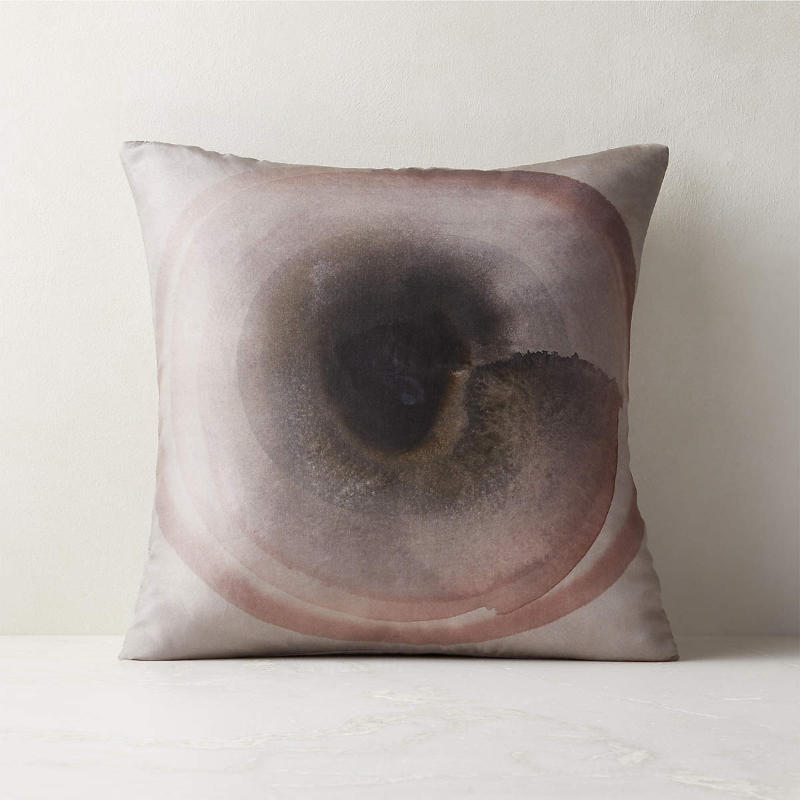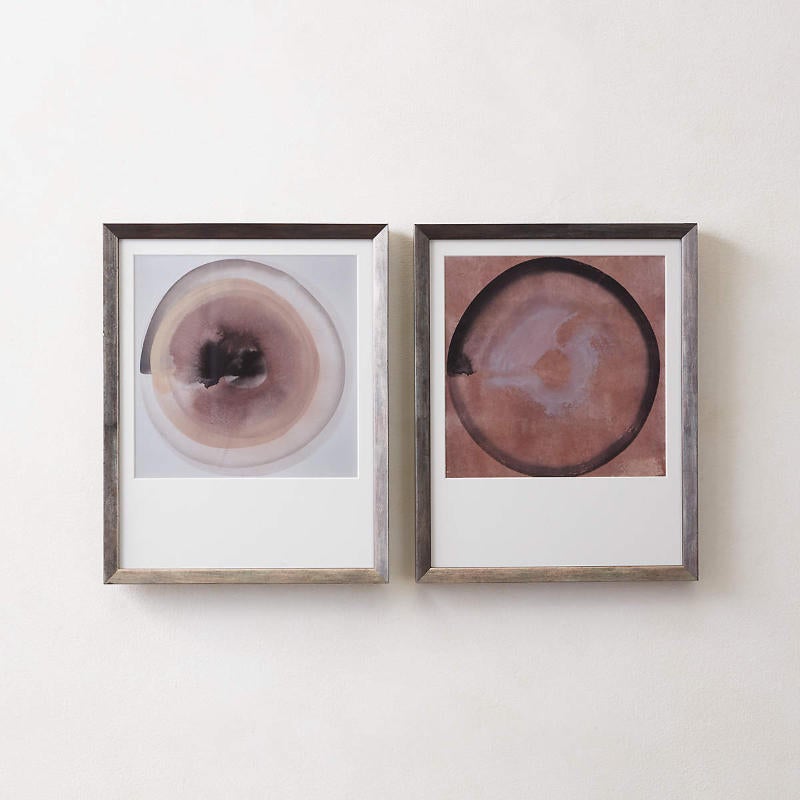 Designer Sarah Von Dreele has launched her Winter 2022 collection of wall decor and home accessories exclusively through CB2. Originally painted in gouache, the resulting line features Von Dreele's hand-painted aesthetic represented on six new print reproductions and a silk pillow, showcasing geometric forms in cool blues and warm neutrals.
Recommended Reading
Since the pandemic, a relatively new kitchen gadget has skyrocketed in popularity. Largely thanks to its ability to replicate deep-frying without the use of oil, at-home cooks can't seem to get enough of the air fryer. For The New York Times, Christina Morales consults flavor historians, household technology scholars and viral food bloggers to find out why the appliance suddenly has such a hold on American cooking.
When the staff at a public library in Virginia heard from parents that using the facility's computers was difficult to manage with small children in tow, they partnered with a local design firm to create a solution—a computer station with a built-in carrel where toddlers can play within sight. A photo of the set-up soon went viral on Twitter, catching the eye of Curbed contributor Alissa Walker and prompting her to report on the initiative in a piece titled "Finally, a Desk for Working Parents"—a headline that sparked backlash on social media as users interpreted the desk as a byproduct of systemic labor issues like the lack of paid parental leave and the gender pay gap. Then, there was backlash to the backlash. For The New York Times, Jessica Grose implores readers to look past the headline and dive into the piece itself, which provides an excellent example of how public places can create environments that accommodate small children and their caregivers.
Call For Entries
The WithIt Scholarship Foundation is now accepting applications for 2022, open to college students with majors that apply to the home industry, including accessory design, architectural design, forestry, furniture design, industrial design, textile design, graphic design, interior architecture and marketing with a design or furniture minor. Along with a tuition scholarship, selected students will receive an all-expense paid trip to WithIt's annual professional conference. For more information or to apply before the deadline of March 1, 2022, click here.
To support the progress of aspiring Black women architects, Fireclay Tile has partnered with the Architects Foundation to sponsor a Diversity Advancement Scholarship for Black women pursuing a career in architecture, with the larger goal of narrowing racial disparities in the industry. To donate to the inaugural scholarship fund in advance of its launch, click here.
Homepage photo: A reclaimed wooden table from Etsy seller Wwmake, part of the platform's collaboration with Airbnb. | Courtesy of Etsy