Every week in our Trade Tales column, we ask designers across the country to weigh in on how they run their businesses, manage clients and stay creative. Here, we've selected 12 of our favorite responses from 2021.
What are some red flags when meeting potential clients?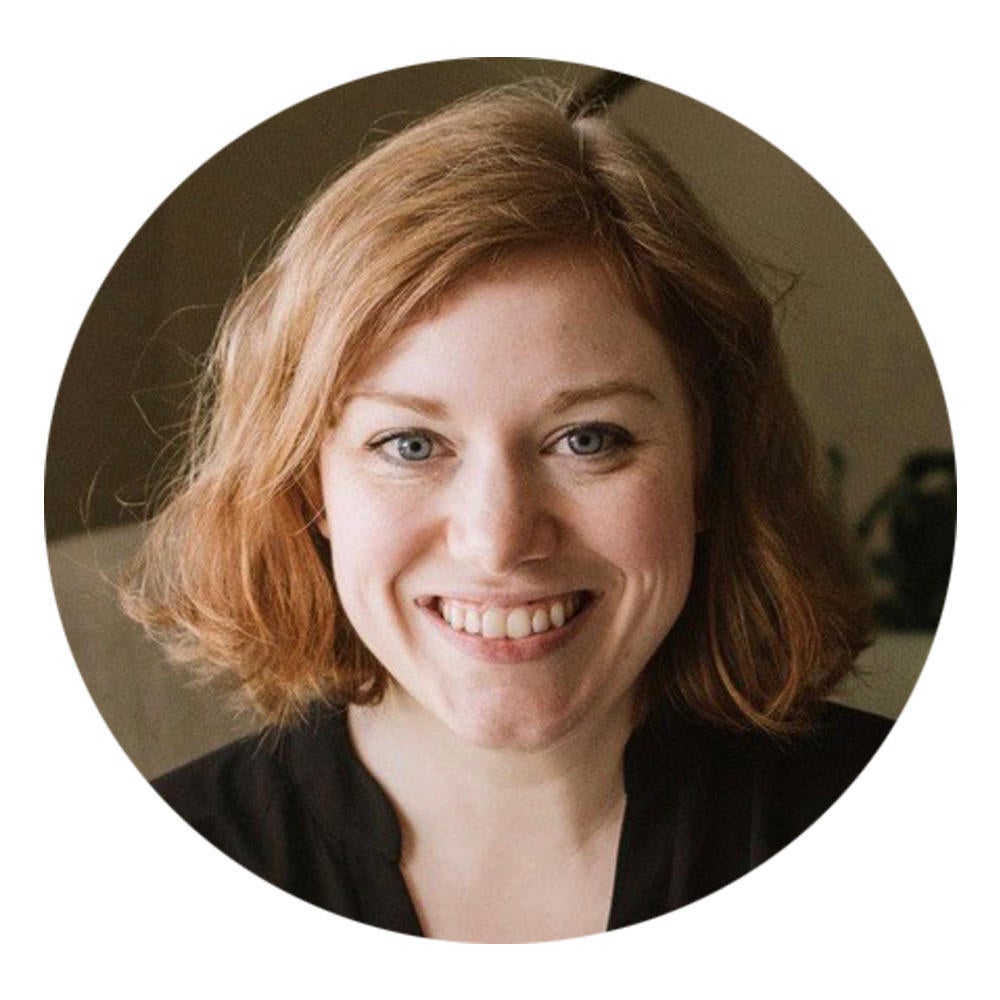 Courtesy of Maggie Stephens
"The most obvious flags are people who want it too fast, too cheap, or are bickering with their spouse while I'm there. Or, if the client has worked with several designers but complains about the results they got. I've also had people ask for the design up front to help them decide if they want to hire us—hard pass. Really, any pushback or resistance to the way we run projects is a sign that we aren't a good fit. I don't have time to run every project in a different way! One subtle thing I've noticed: The very best clients have been the ones who offer me a glass of water when I come into their home. Seems silly, but it shows me that they are thoughtful and courteous—exactly the kind of people I like to work with!" —Maggie Stephens, Maggie Stephens Interiors, Bainbridge Island, Washington
When potential clients aren't a good fit, do you refer
them to other designers?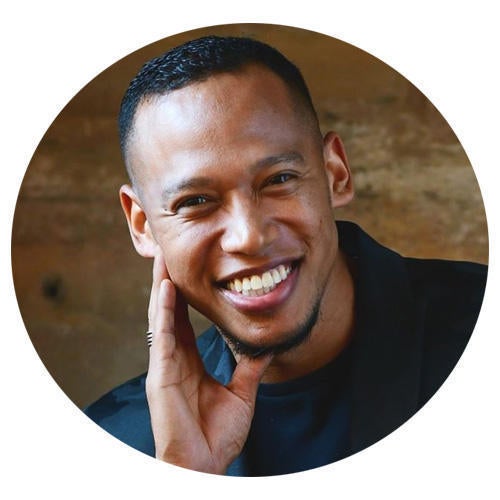 Courtesy of DuVäl Reynolds
"​Without question! I love to support my industry whenever possible. Just because a client isn't a good fit for me doesn't mean that it won't work out for another designer. I have also been on the other end of a client not being a good fit for one designer but an ideal client for me. There's more than enough business to go around—there's no reason not to help a fellow designer. I [also] think it always leaves a good impression with the potential client, letting them know that although we were not able to manage the project, we serviced them in the best way possible." —DuVäl Reynolds, DuVäl Design, Fairfax, Virginia
What do you say to clients who are obsessed with retail brands?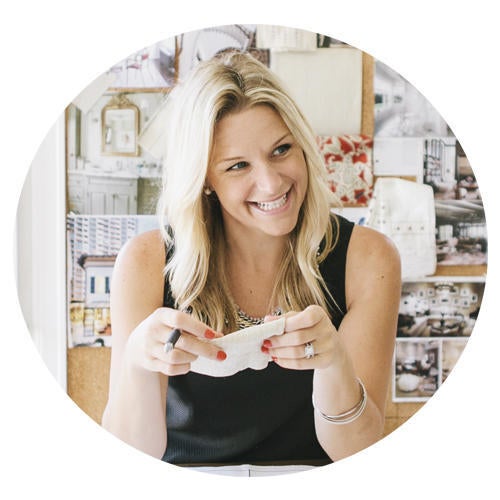 "A great way to deal with this conversation is to remind your clients that you, as their amazing and talented designer, have access to so many better brands that they do not—and that often those brands are in line price-wise with many of the mass-market brands. I think encouraging our clients to think outside the box also means getting them excited about all of the amazing pieces we can source that they cannot. Don't diminish your own value by being pressured to purchase items you don't love because they are the path of least resistance." —Kate Lester, Kate Lester Interiors, Los Angeles
Do you save profits for a rainy day or reinvest in your firm?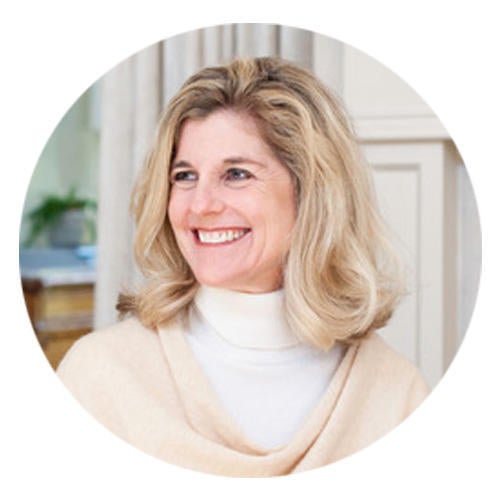 Courtesy of Debbie Mathews
"When my business is booming, I often do a little of both! I think it is always important to have excess funds stashed away should the unthinkable, like COVID, happen. I like to have several months of office overhead and expenses put aside in case I should become ill, injured or need to temporarily close. On the other hand, I also think it is important to reinvest in the business. I always have a wish list, like perhaps hiring another employee, new signage or marketing materials, a larger office space or print advertising budget. When I have excess funds available, I am more inclined to splurge on these wish-list items. It is always a balancing act." —Debbie Mathews, Debbie Mathews Antiques and Designs, Nashville, Tennessee
How do you make time for professional development?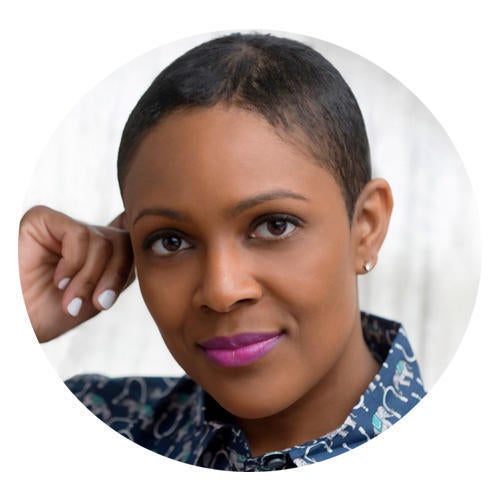 Courtesy of Beth Diana Smith
"I'm big on education and learning, so professional development is a must. I keep an eye out for panels, seminars or classes that could be valuable to my development, and I search for classes to help with goals that I set for myself for the year. Sometimes it's as simple as asking myself, 'What do I want to learn this year or get better at?' When it comes to my staff, it depends on their personality—either I let them grab the bull by the horns, or I'll tell them what [skills] I think would be helpful to learn in making them a better designer or asset to the firm." —Beth Diana Smith, Beth Diana Smith Interior Design, Irvington, New Jersey
How do you know it's time to part ways with a contractor?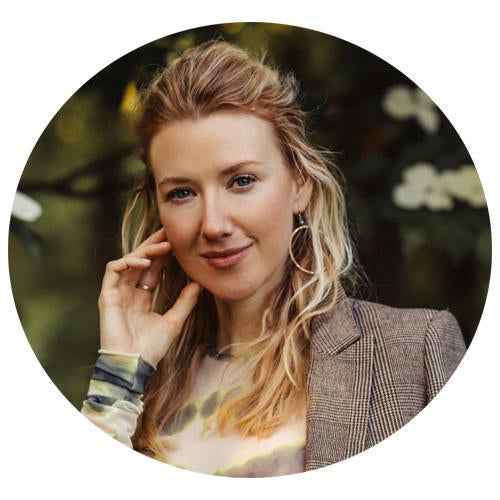 Courtesy of Heather McKeown
"Mistakes happen, and we all deserve a pass now and then. Contractors are no exception. But a contractor should be a pro at taking measurements, installing on schedule per your instructions, and problem-solving simple dilemmas. So if one mistake turns to two or three, it's time to cut them loose. Don't fall victim to the economic fallacy of sunk costs—i.e., sticking with a tradesperson simply because you have already invested so much. When you see repeated, basic mistakes from a contractor, find a qualified, reputable professional to take over the job." —Heather McKeown, Land and Sky Designs, Red Bank, New Jersey
How are you handling longer lead times with clients?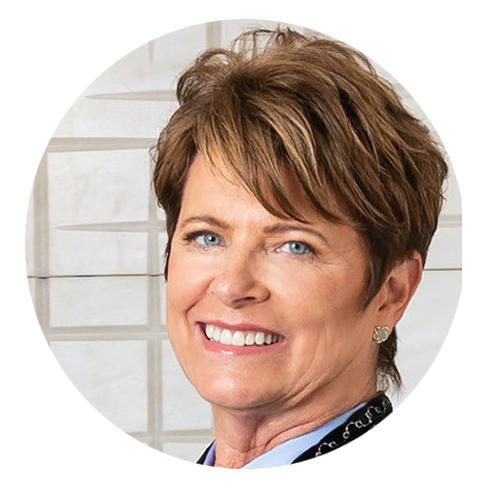 Courtesy of Lauren Jacobsen
"Once we started to see serious manufacturing delays due to COVID, we immediately informed clients of potential order delays. Since then, our firm is in constant contact with our vendors and manufacturers, and we send our clients weekly updates—even if there have been no changes to the lead time schedule. We are very fortunate that we have great, understanding clients who have been exceptionally patient. [On the plus side], some orders that were going to take eight months have been filled in six, allowing us to get back to our clients with good news." —Lauren Jacobsen, Lauren Jacobsen Interior Design, Scottsdale, Arizona
How do you deal with indecisive clients?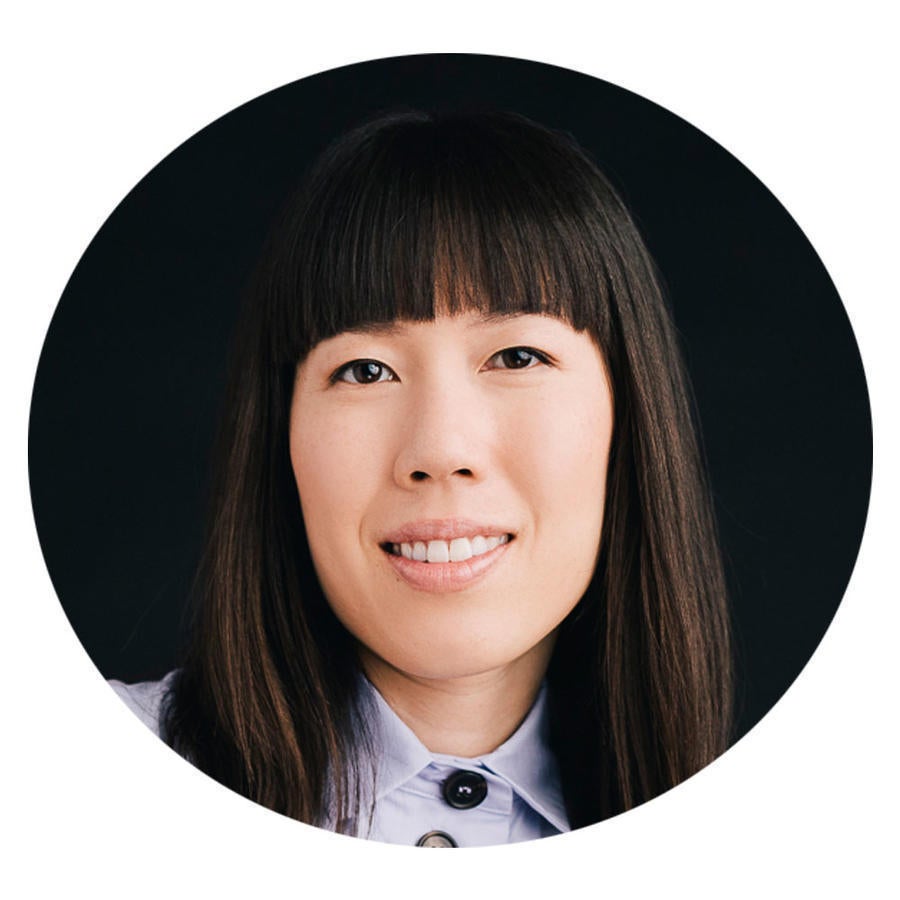 Courtesy of Christine Lin
"We always start with figuring out the reason why the clients are struggling to make a decision. Do they need to see a lot of options? Are they not liking what we're showing them? Are they having a hard time visualizing and need realistic renderings? Are their expectations not in line with their budget, the material constraints or best practices? Or do they just need us to be firm about what is the best design? When we understand why they're struggling, then we can help them get to a decision by providing the information that's missing." —Christine Lin, Form + Field, San Francisco
What are your go-to questions when interviewing employee candidates?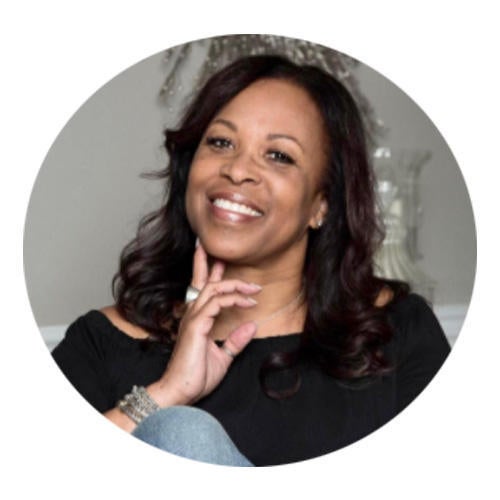 Courtesy of Dennese Guadeloupe Rojas
"I ask them what vendors they like most, specifically for furniture lines. That tells me everything about whether or not they'd be a good candidate for my firm. I also like to send potential employees a shell of a room from an earlier project to see how they might go about creating a floor plan. That way, I can get a sense of their creative instincts and design acumen." —Dennese Guadeloupe Rojas, Interiors By Design, Silver Spring, Maryland
How do you help clients through
spending anxiety?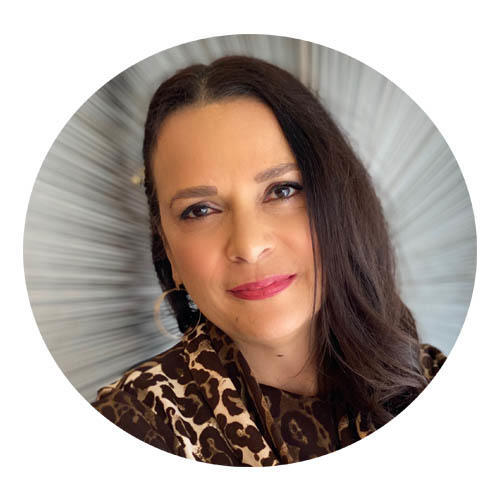 Courtesy of Penny Francis
"At the onset, I always communicate the need to have a contingency percentage for possible budget overruns due to many factors, like a lack of product availability, extended delays and unforeseen issues or changes. It's great if you don't need the contingency in the end, and it's better to be prepared and not use it than not have the resources available should you need them. Committing to the plan and not making spontaneous changes also minimizes the potential for budget increases. The more transparent you are with regard to all associated costs, [the better you can] reduce the potential for budget fatigue. In the end, this communication builds a stronger relationship with the client and your brand." —Penny Francis, Eclectic Home, New Orleans
Do you often source from online retailers?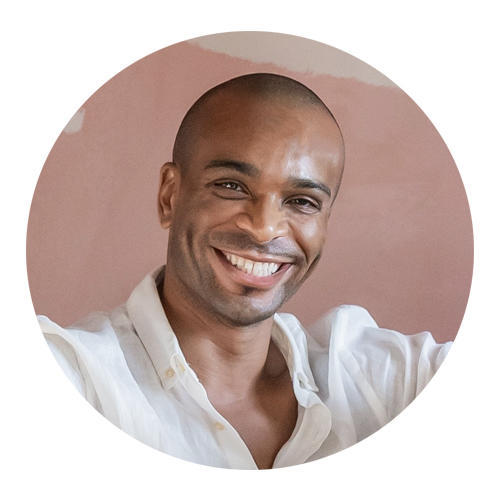 Courtesy of Travis London
"I love sourcing from e-commerce and digital brands, and spend hours doing so. A lot of companies, like Anthropologie, have such great home items but can't put them all in their stores, so the online inventory is huge. Also, if it's a direct-to-consumer brand, that means they have no brick-and-mortar upkeep cost, and that shows in the price, so you get a great value. I'm all about customization, which is the truest form of luxury, so I will find an in-stock item online at a great value, then reupholster it to personalize it for the project and customer." —Travis London, Studio London, Miami and Los Angeles
How do you foster repeat business?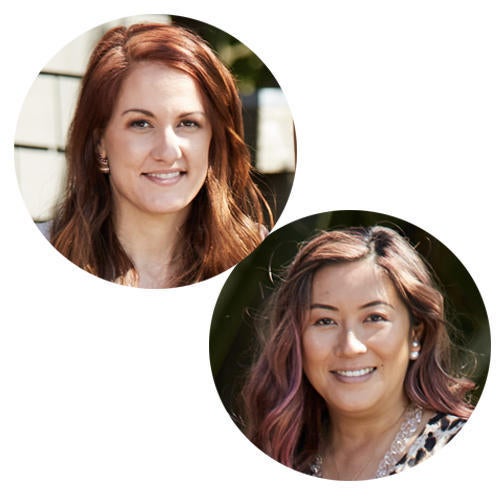 Courtesy of Studio Heimat
"We ask clients to fill out a 'getting to know you' questionnaire where we ask for all family members'—including pets!—birthdays, anniversaries, etc. We ask how they met, as well as about their favorite meals, restaurants and hotels. We love gift giving! It also is a great way to have them remember you, especially if it's been a while since the project ended. Another thing we love to do is buy extra tickets to galas and design events throughout the year and invite our clients to join us. It's a great way to spend time together in a festive environment and get to know each other better." —Eva Bradley and Alicia Cheung, StudioHeimat, San Francisco
Homepage photo: A dining room by DuVäl Reynolds | Photo by Stylish Productions