In BOH's new series On Trend, we're asking designers to share their favorite of-the-moment finds.
Bold and beautiful, cobalt blue is every bit as energetic in a room as it is elegant. Though integrating the attention-grabbing jewel tone into a space can prove tricky, designer Chad Graci says the rich primary color is a lot more versatile than you might think. "The intensity of cobalt blue belies the fact that it really is such a flexible color," he tells Business of Home. "It is as at home in luxe, sophisticated spaces as in children's rooms, lending itself to grand gestures and small pops of color."
Intrigued, we asked Graci and designers Swati Goorha and Lance Thomas to share their three favorite cobalt-hued pieces and design tips for each.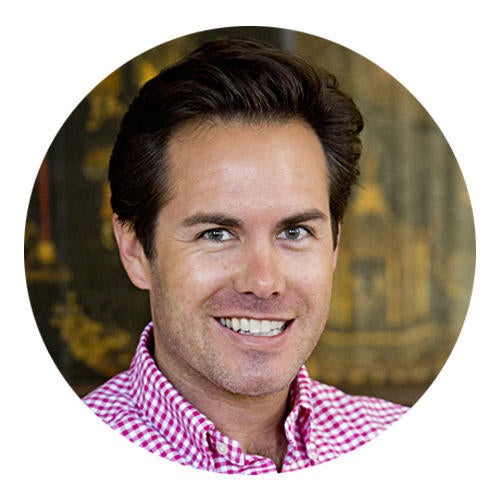 CHAD GRACI | GRACI INTERIORS
Graci approaches interiors with glamour and practicality in mind. Using his background in architecture and landscape design, the New Orleans–based designer relies on a mix of classic patterns, eye-catching hues and interesting antiques to bridge the gap between modern and traditional.
Table IKB by Yves Klein at Artware
"I have always loved this table since I first discovered one in Geoffrey Bradfield's ultra-glamorous New York sitting room. It is the perfect piece that combines art, design and function. This table can complement any design scheme, and the iconic blue works almost anywhere."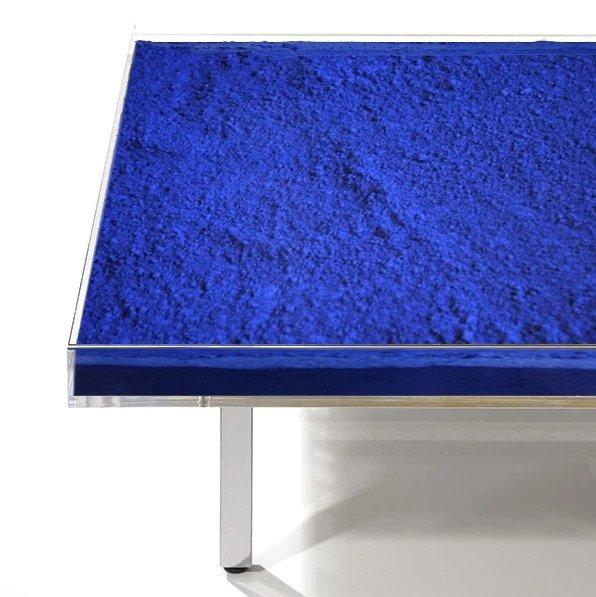 Art Deco Blue Glass Mirror at 1stDibs
"If you want to make a statement in a traditional interior, these antique mirrors with cobalt blue glass frames do the trick. The color makes this classic shape feel so fresh and current."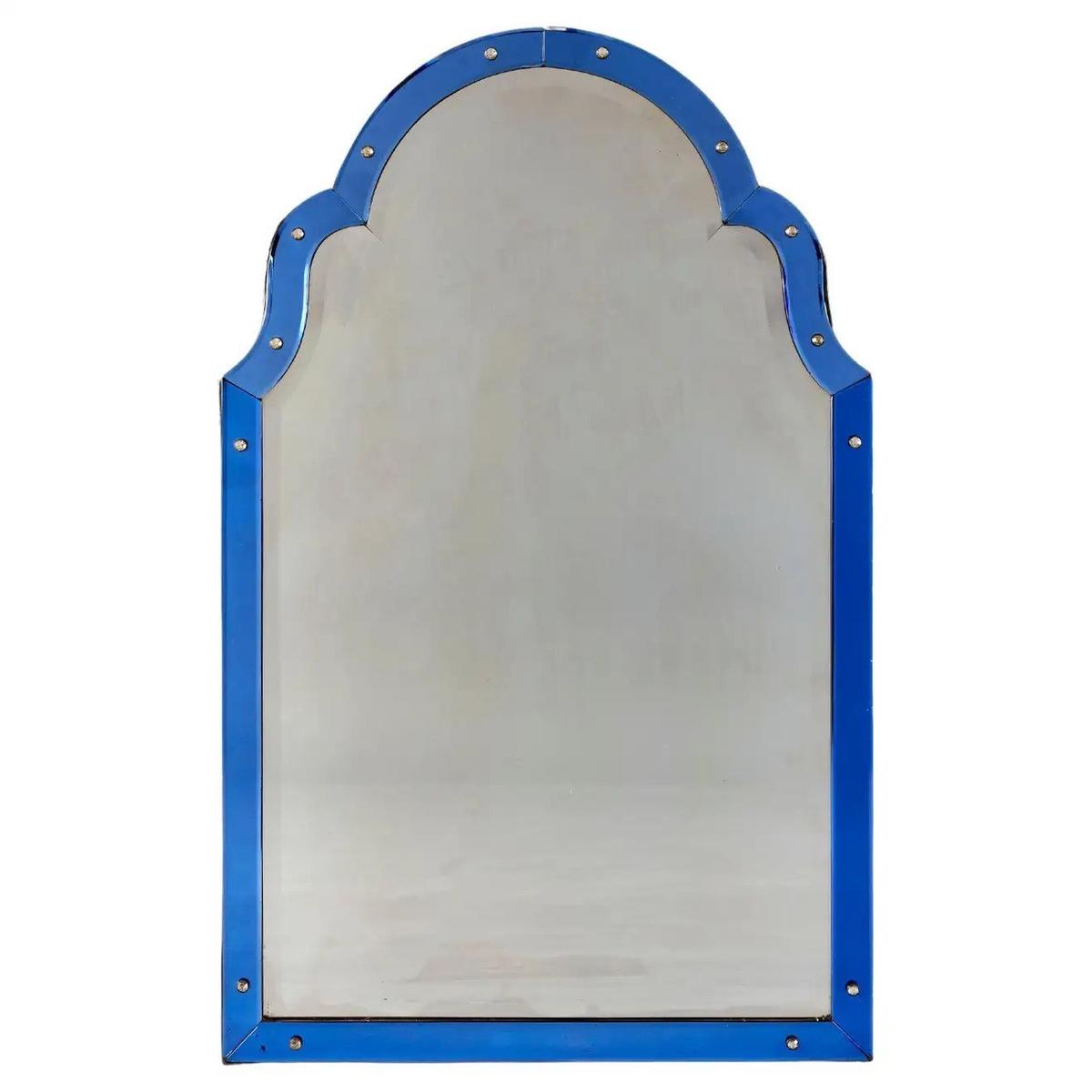 Cedros Fabric by Jim Thompson Fabrics
"With just the right amount of timeless cobalt blue in the Peacock colorway, Jim Thompson's Cedros wallcovering hits all the right notes. Whimsy, shimmer and depth create the perfect backdrop for this dash of blue. I love it for a powder room."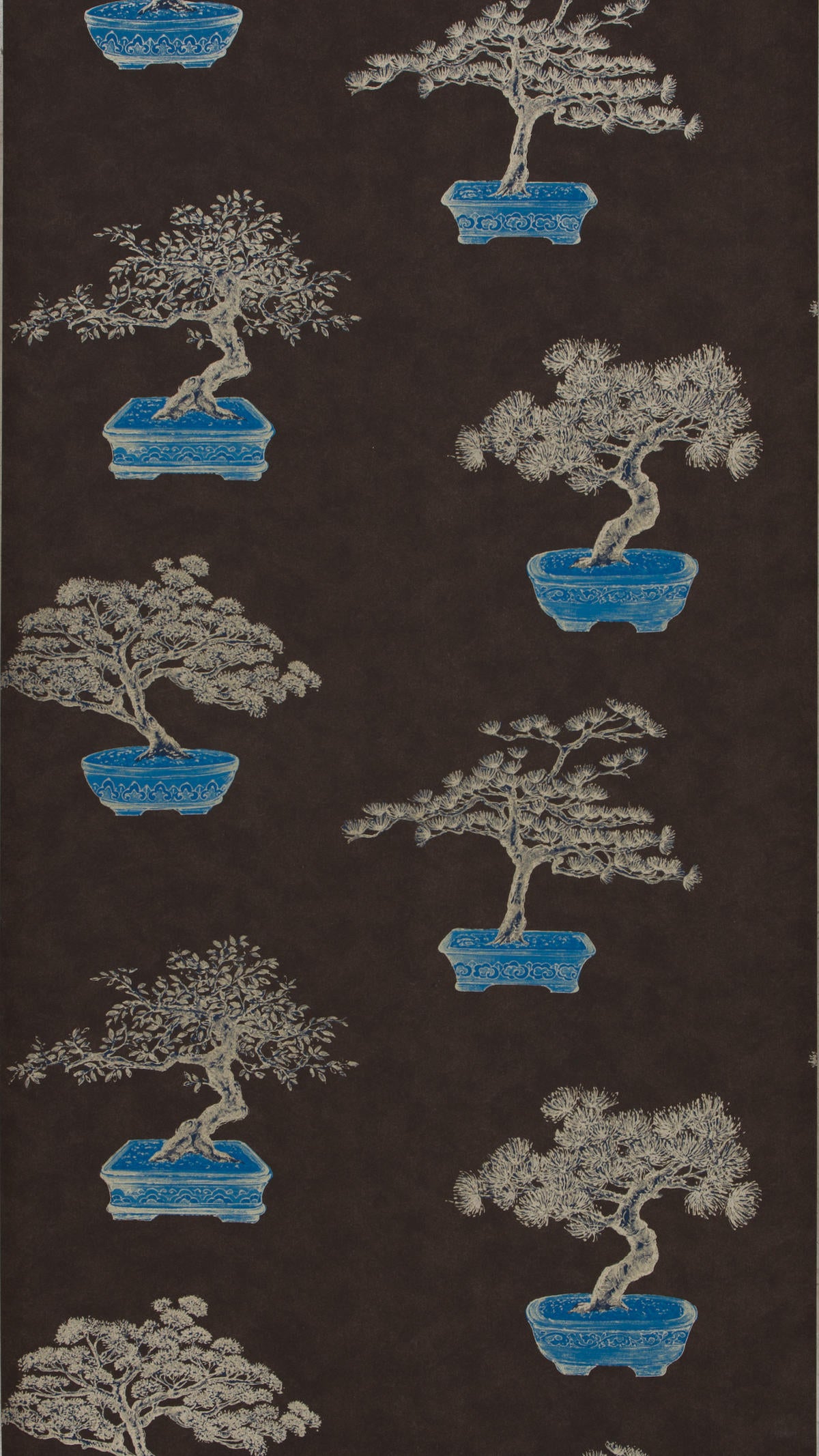 Courtesy of Jim Thompson Fabrics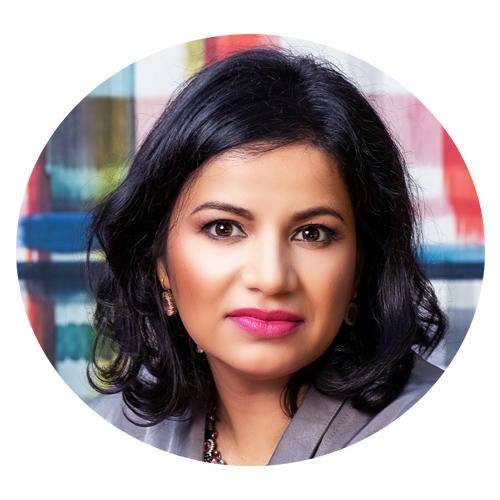 SWATI GOORHA | SWATI GOORHA INTERIOR DESIGN
Best known for her courageous use of color, Goorha strives to strike the balance between bold and sophisticated in the spaces she designs. Drawing inspiration from her global travels, the New Jersey–based designer employs a medley of sumptuous materials, striking patterns and saturated hues to forge a luxe, eclectic look.
Generation Lighting Antonina Floor Lamp at Circa Lighting
"This fabulous floor lamp is a great way to create a statement and add color to a space. The undulating curves give a sculptural quality to a functional piece."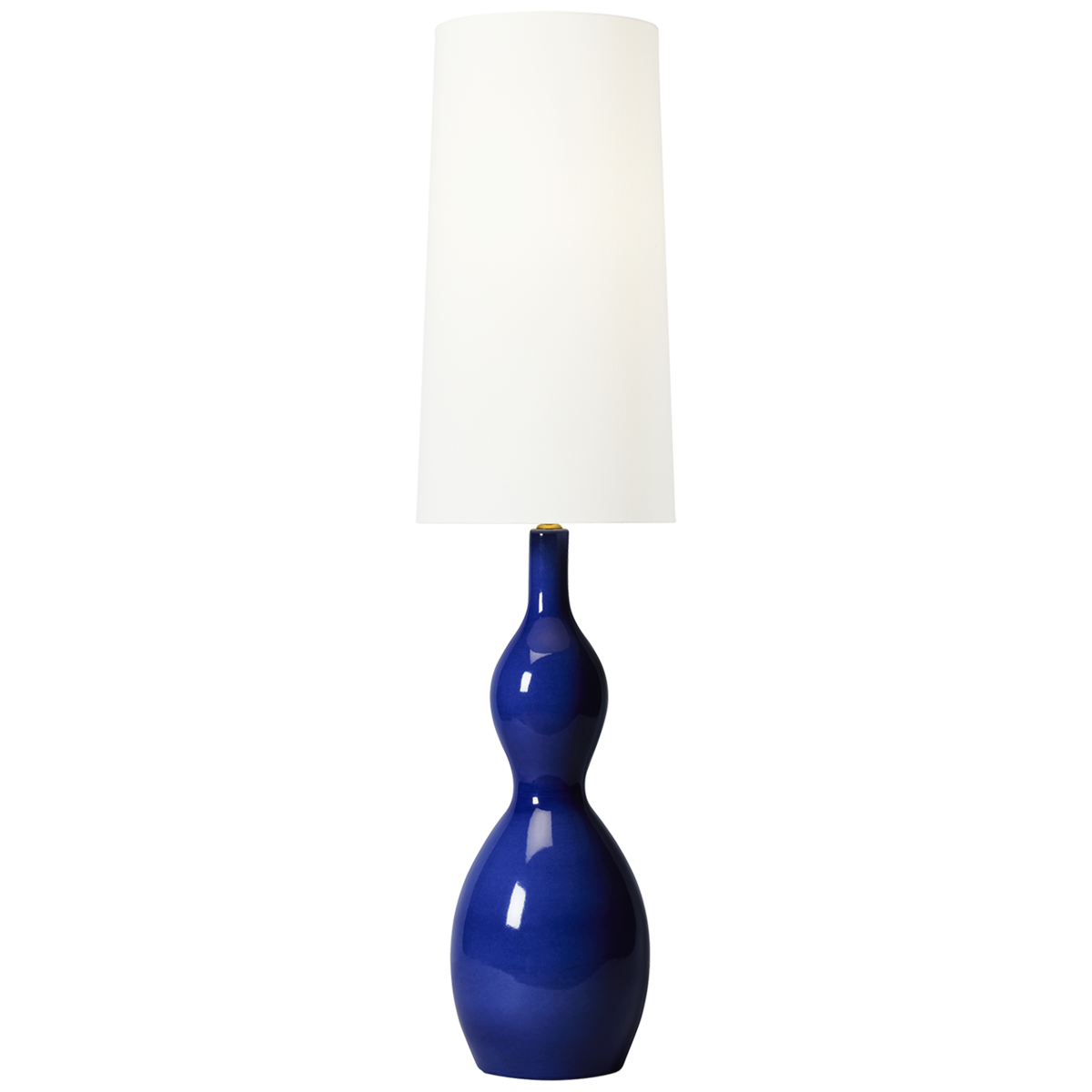 Courtesy of Circa Lighting
Milan Hmbl Brass Pull Knob by Worlds Away
"My clients often ask how they can update existing cabinetry that they're not ready to replace. Stunning hardware is like jewelry for the cabinets. The traditional styling of this pull is modernized with the pop of the swirled blue resin, making such a fun accent."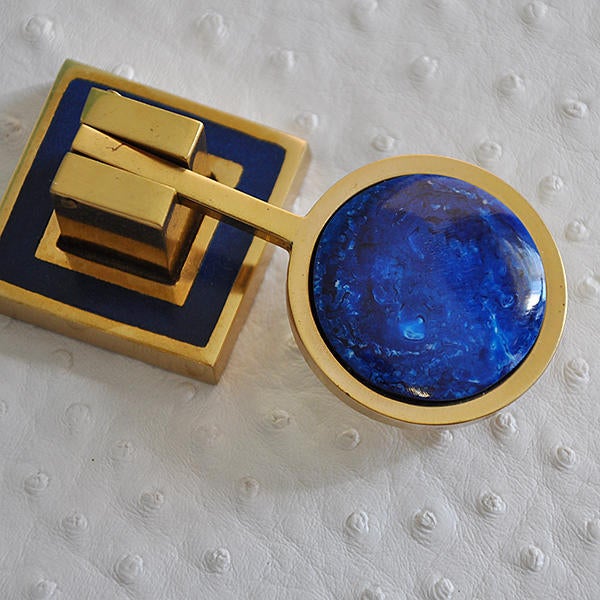 Obsidienne Wallpaper by Pierre Frey
"I am a big fan of statement wallpaper—especially on the fifth wall. This stunning paper would be such a grand gesture on the ceiling! I love this paper's organic, brushstroke-like feeling, which would work in both transitional and contemporary settings."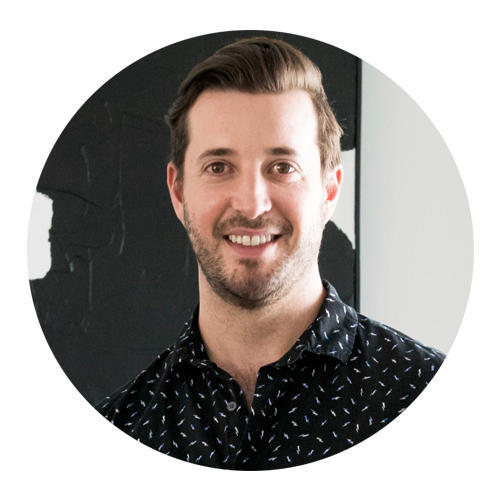 LANCE THOMAS | THOMAS GUY INTERIORS
Thomas believes that an interior should tell a story about the person who lives there. One half of Lake Charles, Louisiana–based firm Thomas Guy Interiors, the designer approaches each project with a toolbox of traditional patterns, antique treasures and unique decor finds that express each client's distinct personality and style.
50's Style Refrigerator by Smeg
"A Smeg refrigerator in a bold blue retro style creates a nostalgic feel that can't be missed. I've paired it with antique Blue Willow dishware and original shiplap walls."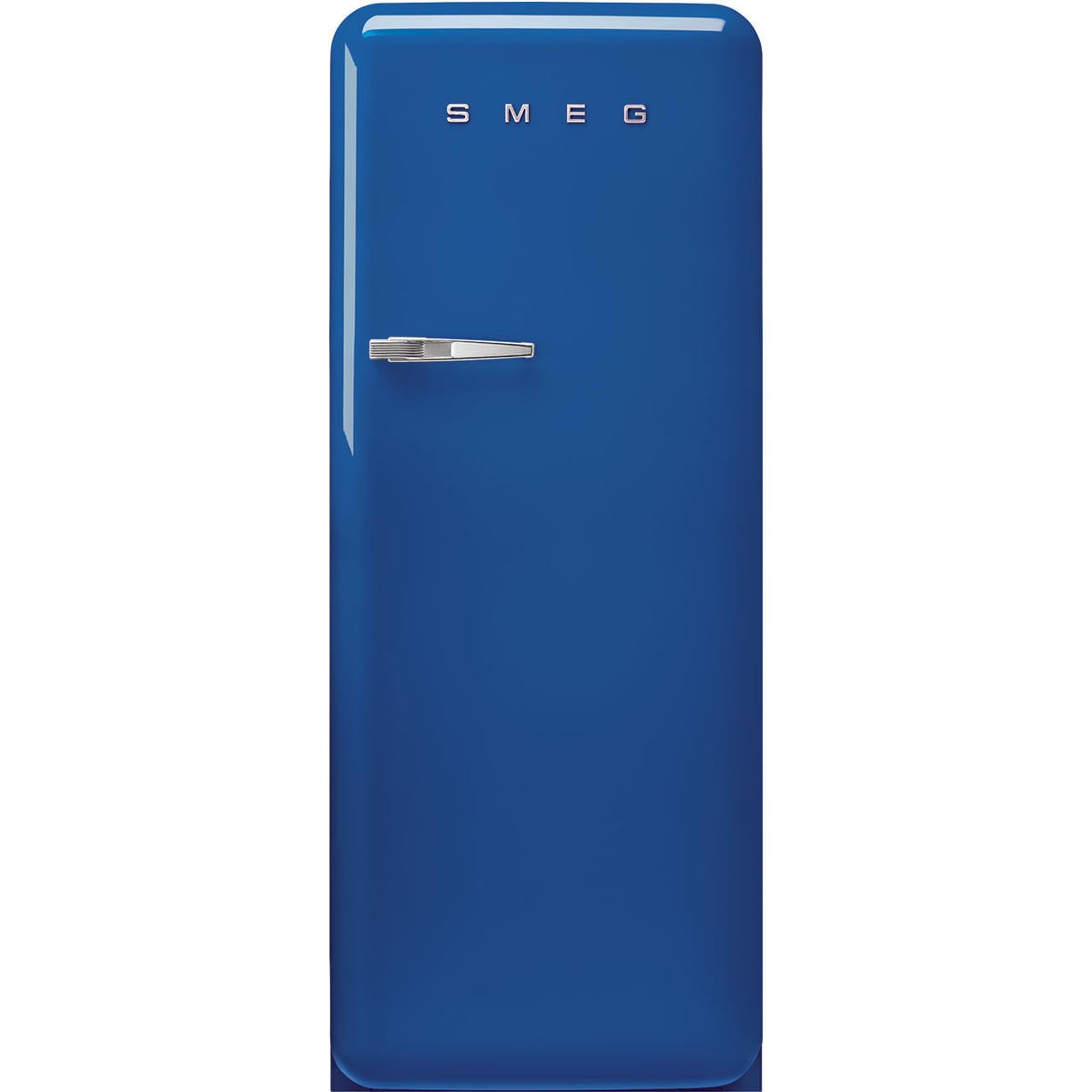 Bastiani Chair by Ebanista
"When using cobalt to make a statement, I like to balance it texturally with a soft material execution like mohair."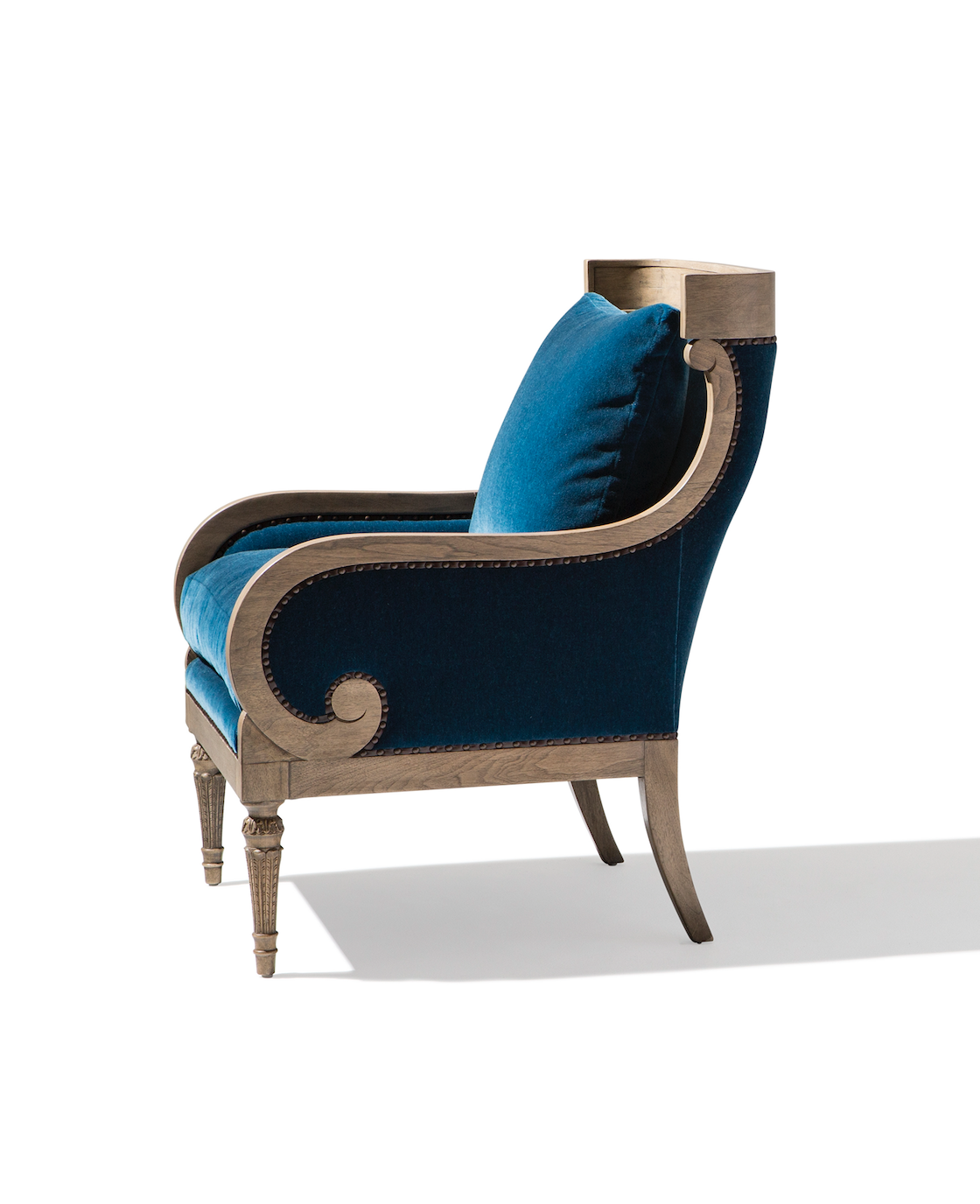 Essence Clarity Sapphire Calacatta with Mocha and Sapphire Art Glass by Akdo Professional
"Perhaps one of my favorite backsplashes—this packs a visual punch in a traditional way that still feels cool and current."
Courtesy of Akdo Professional
Homepage photo: A powder room designed by Chad Graci, featuring Cedros in Peacock by Jim Thompson Fabrics | Sara Essex Bradley