Product Preview is a weekly series spotlighting the latest and greatest debuts in the marketplace. Check back every Friday for what's new and notable.
Autumn has arrived and with it comes a veritable range of fall-friendly designs. From coffee tables covered in squiggly hand-illustrated lines to upholstery woven from recycled yarns, here are some highlights from the recent round of releases.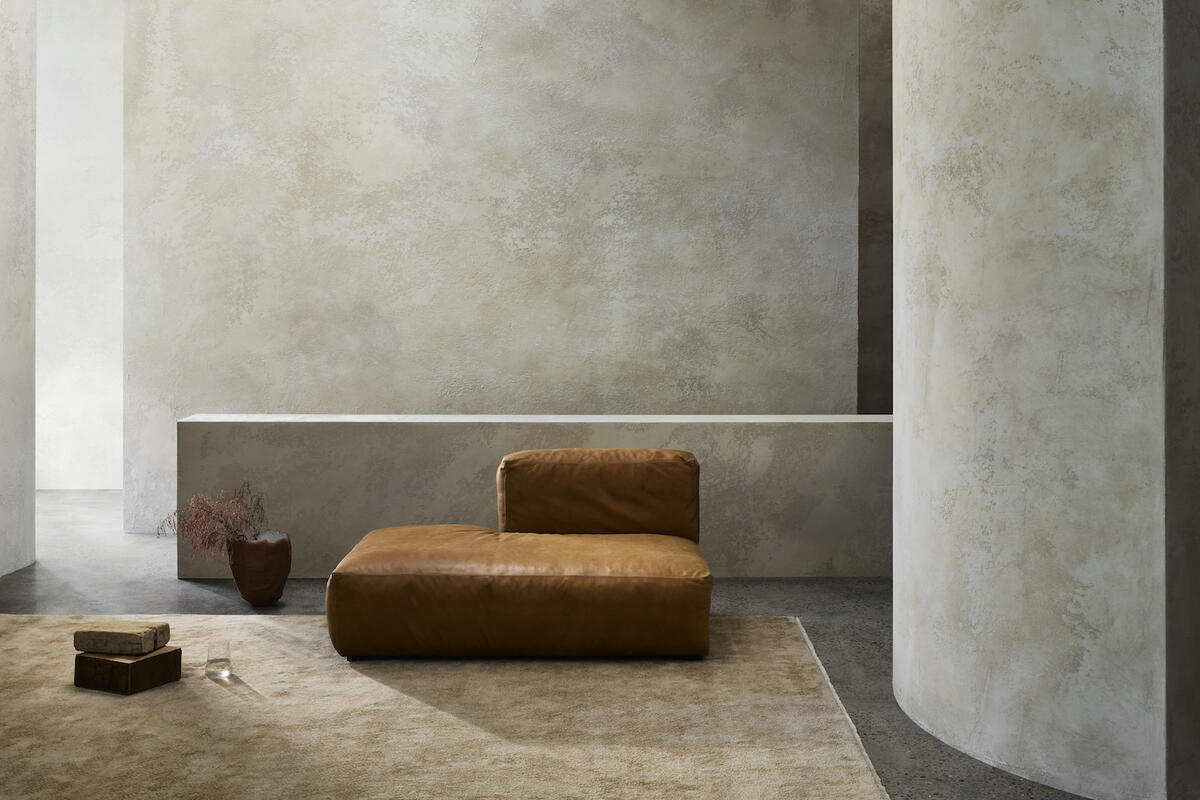 B-Corp certified brand Armadillo debuted Sistine, an opulent addition to its artisanal floor coverings. Woven from silk and wool, the hand-knotted design boasts a mottled texture and comes in three muted colorways, including the honey-hued Manuka, the silvery Peregrine and the pale gold Semolina.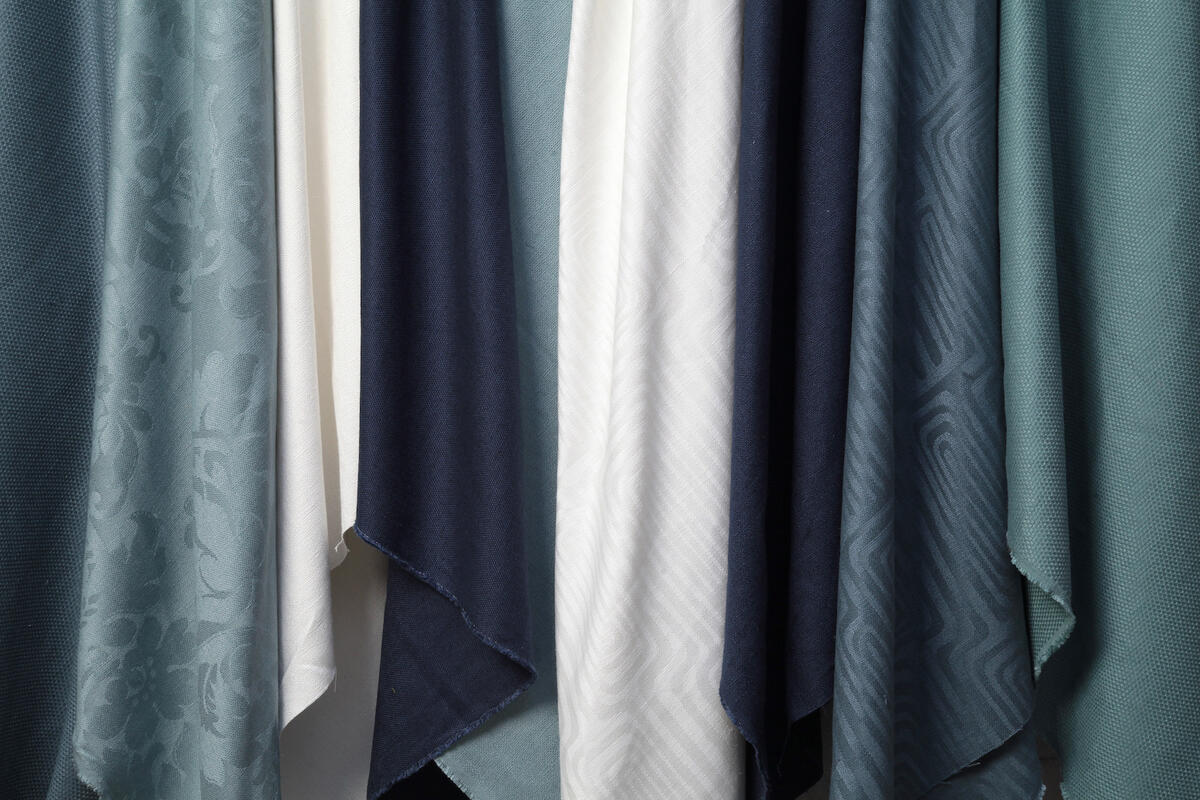 Pindler premiered the eco-savvy Refined Recycled collection. The line offers five classic jacquard fabrics woven from recycled yarns in a rainbow of versatile colorways, including the damask-patterned Remi and the mazelike Ronan.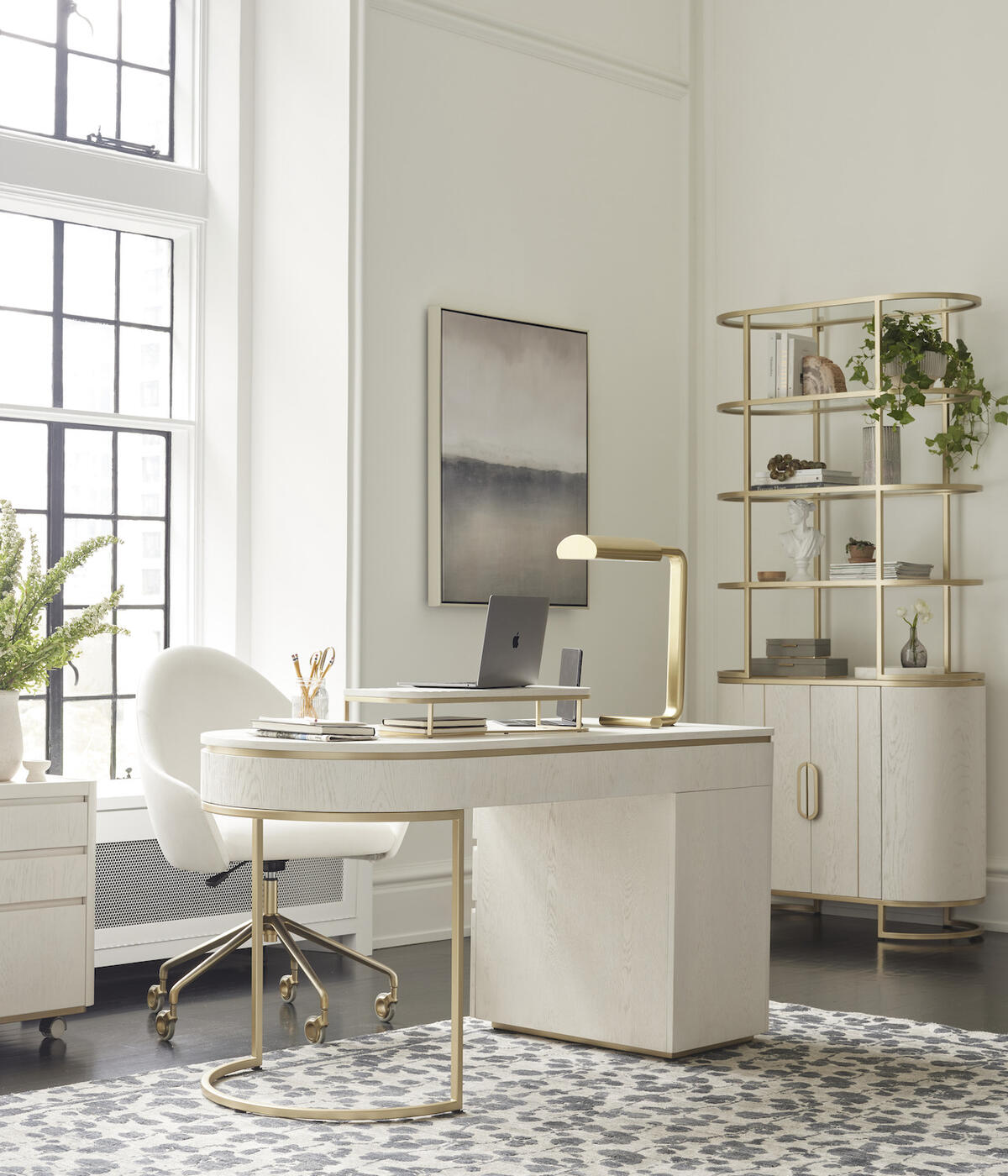 Courtesy of Mitchell Gold + Bob Williams
Mitchell Gold + Bob Williams released its fall collection, Modern Luxe, as well as an exclusive collaboration with the Savannah College of Art and Design. The former features traditional furniture designs reimagined in contemporary shapes and patterns—such as the 1970s Italian-style Flynn Studio swivel chair and the faux-leather-wrapped Lancaster bar cabinet—while the latter offers an imaginative assortment of work-from-home pieces designed in partnership with SCADpro, the university's collaborative research and innovation design studio.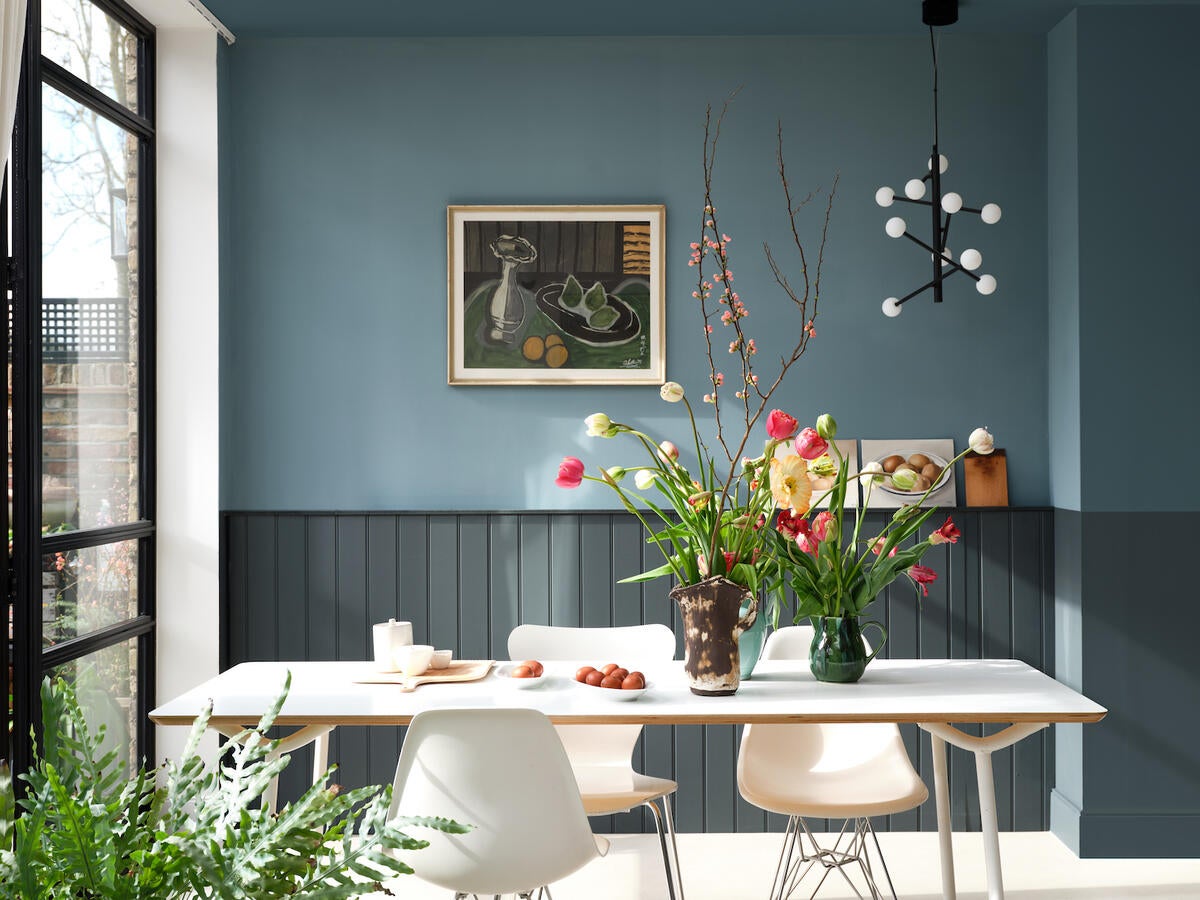 Courtesy of Farrow & Ball
Farrow & Ball introduced 11 new paint hues into its legendary color palette. Designed to bring moments of joy, comfort and calm into the home, additions range from a rich shade of red named Bamboozle and a delicate pink dubbed Tailor Tack to the cool blue Kittiwake and the charcoal Hopper Head.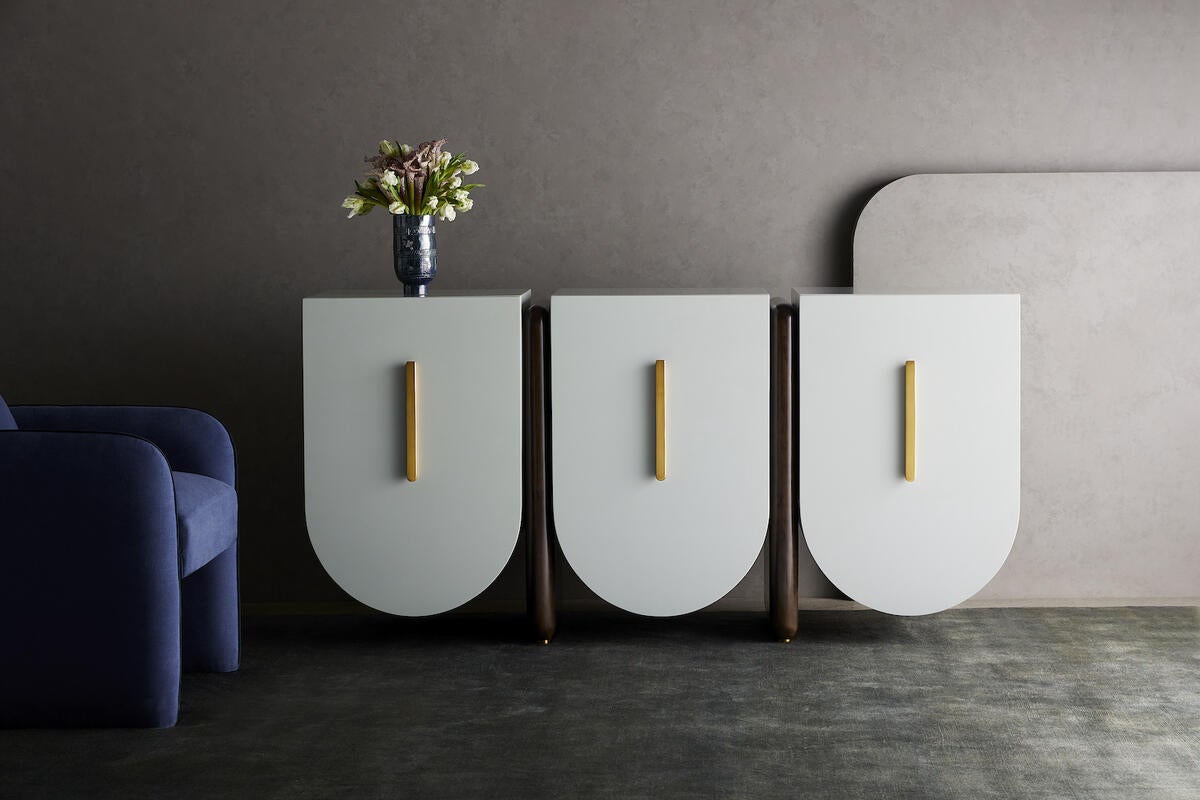 Tanner Moussa and Mackenzie Lewis—children of Arteriors's founder Mark Moussa—launched a sophisticated line of casegoods, seating and objects named Mous. The inaugural collection spans 29 artisanally made designs inspired by Old World French deco motifs, such as the ivory leather–accented Cusp cabinet and the curvy Cupola credenza.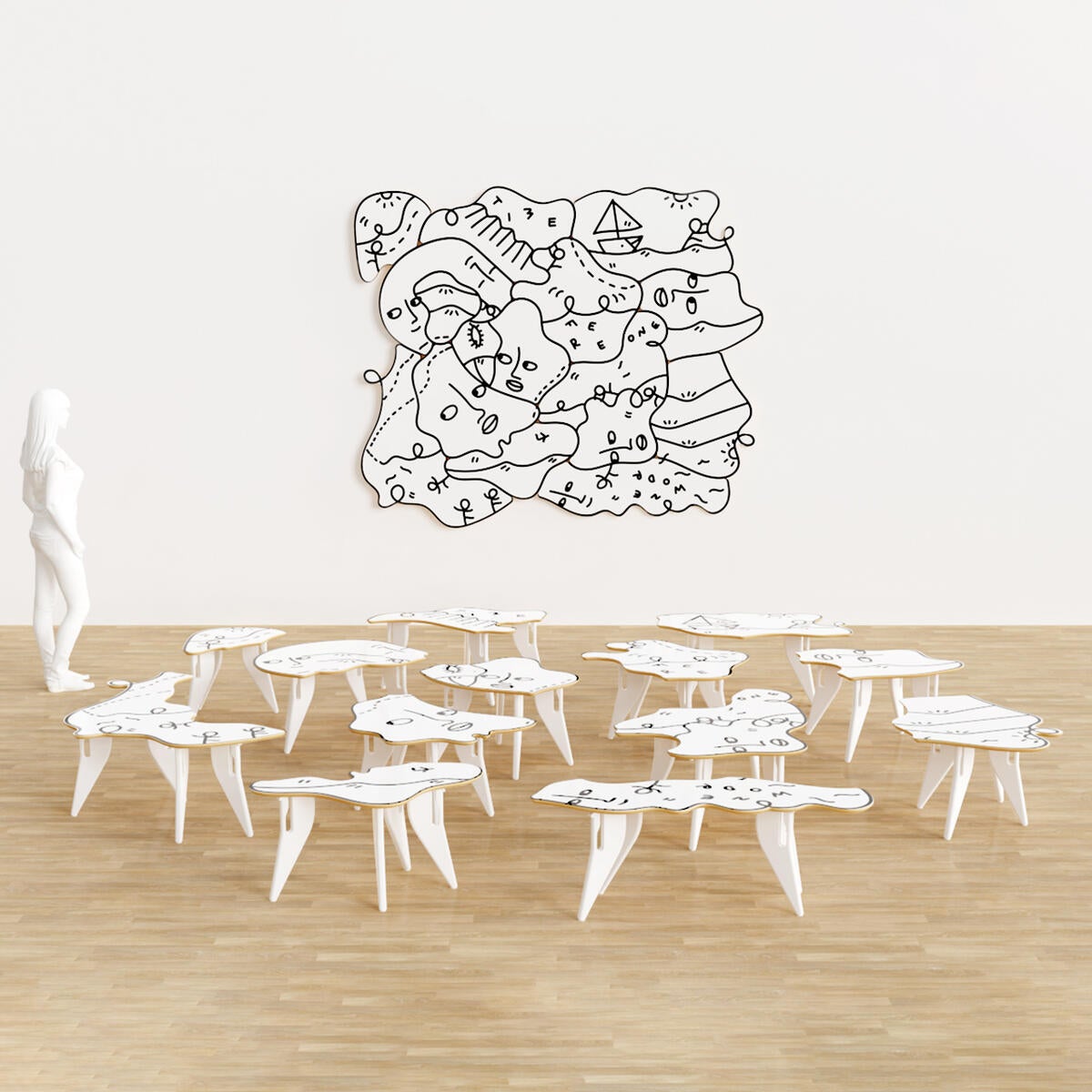 Michael Ferraro and Conor Coghlan
Shantell Martin unveiled a charismatic collaboration with Brooklyn brand Hoek. The collection offers six limited-edition furniture and decor items adorned in the artist's meditative illustrations, including a black-and-white bench with angular legs and a series of puzzlelike coffee tables that can be combined to create a functional large-scale art piece.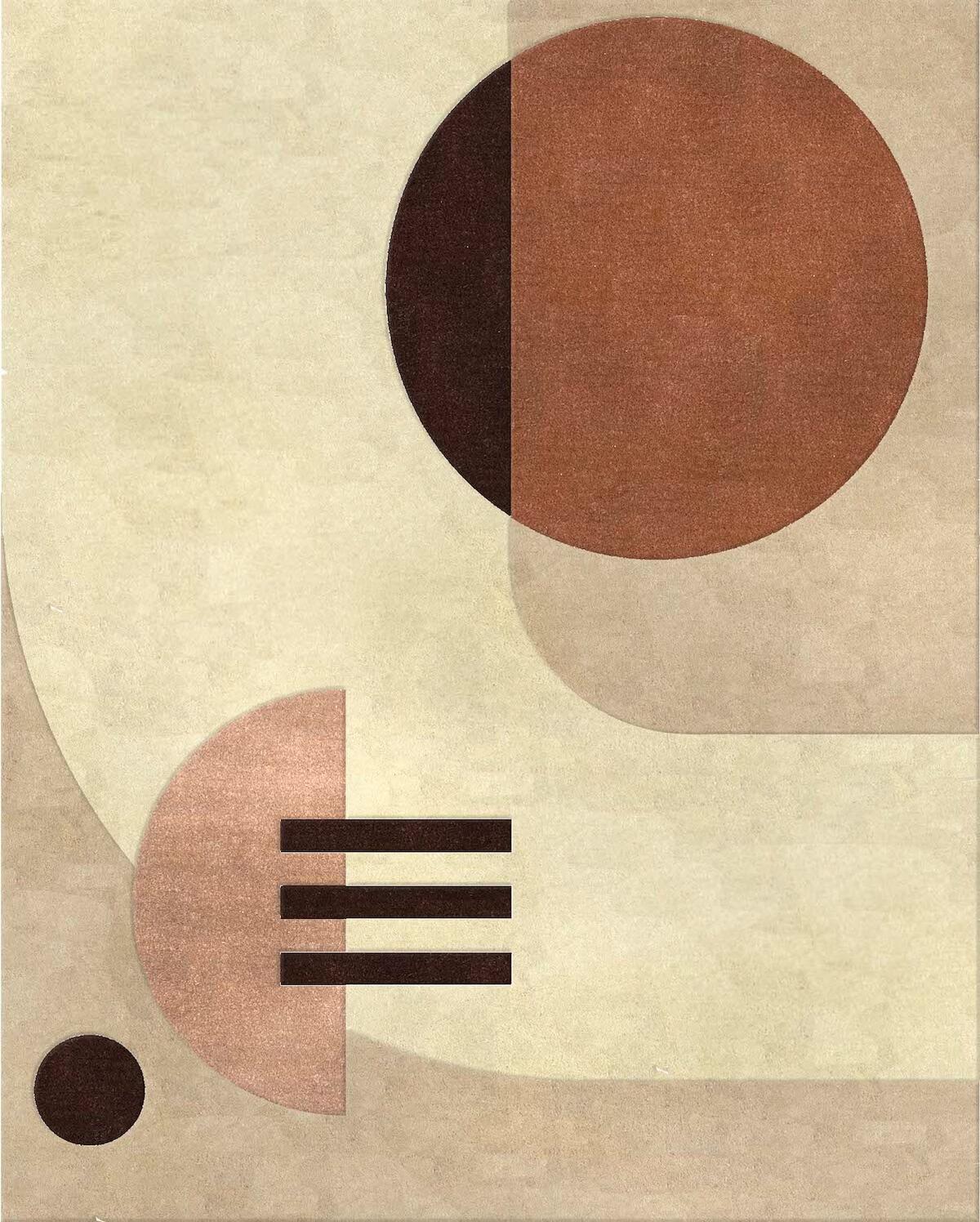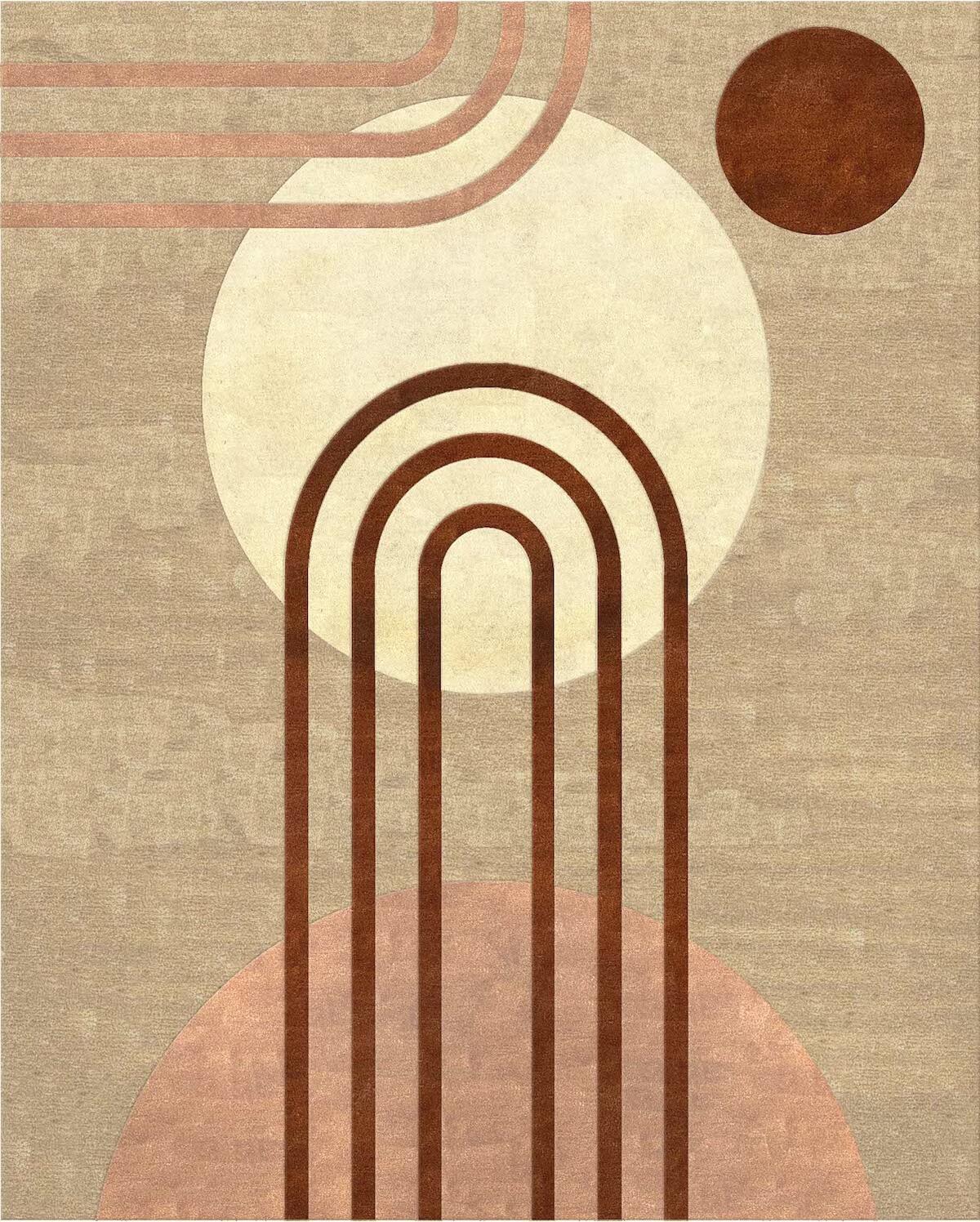 TikTok stars VeryGayPaint dropped the Wigs for the Floor collection for J.D. Staron. Available through the brand's showroom at 200 Lex, the line offers six characterful rug patterns inspired by iconic celebrity hairstyles, such as the wavy-lined Farrah, the arc-filled Tina and the geometric The Rachel.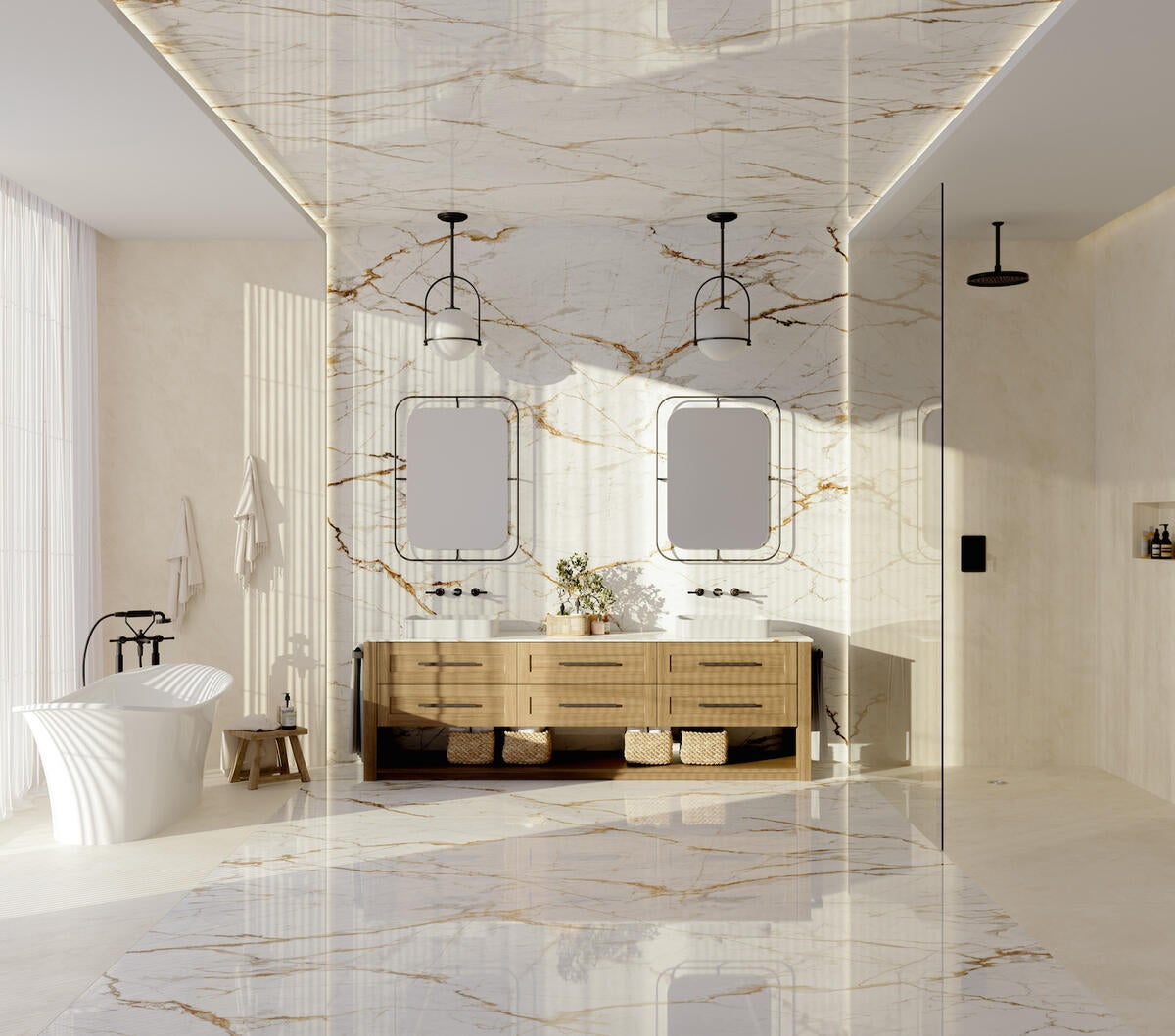 Cosentino debuted a collaboration with designer Nina Magon called Onirika. The collection boasts eight marblelike surface designs—including Paonazzo stone–inspired Awake and the gold-streaked Trance—made from a durable mineral-based material dubbed Dekton, which can be applied to everything from floors and walls to fireplaces and more.
Brooklyn lighting brand In Common With tapped glassware designer Sophie Lou Jacobsen for the Flora series. A love letter to Italian architectects Carlo Scarpa and Ettore Sottsass, the collection features 20 artful designs crafted using centuries-old Venetian glass-making techniques, including the subtly scalloped Calla pendant and the undulating Angel's Trumpet-inspired Flora chandelier.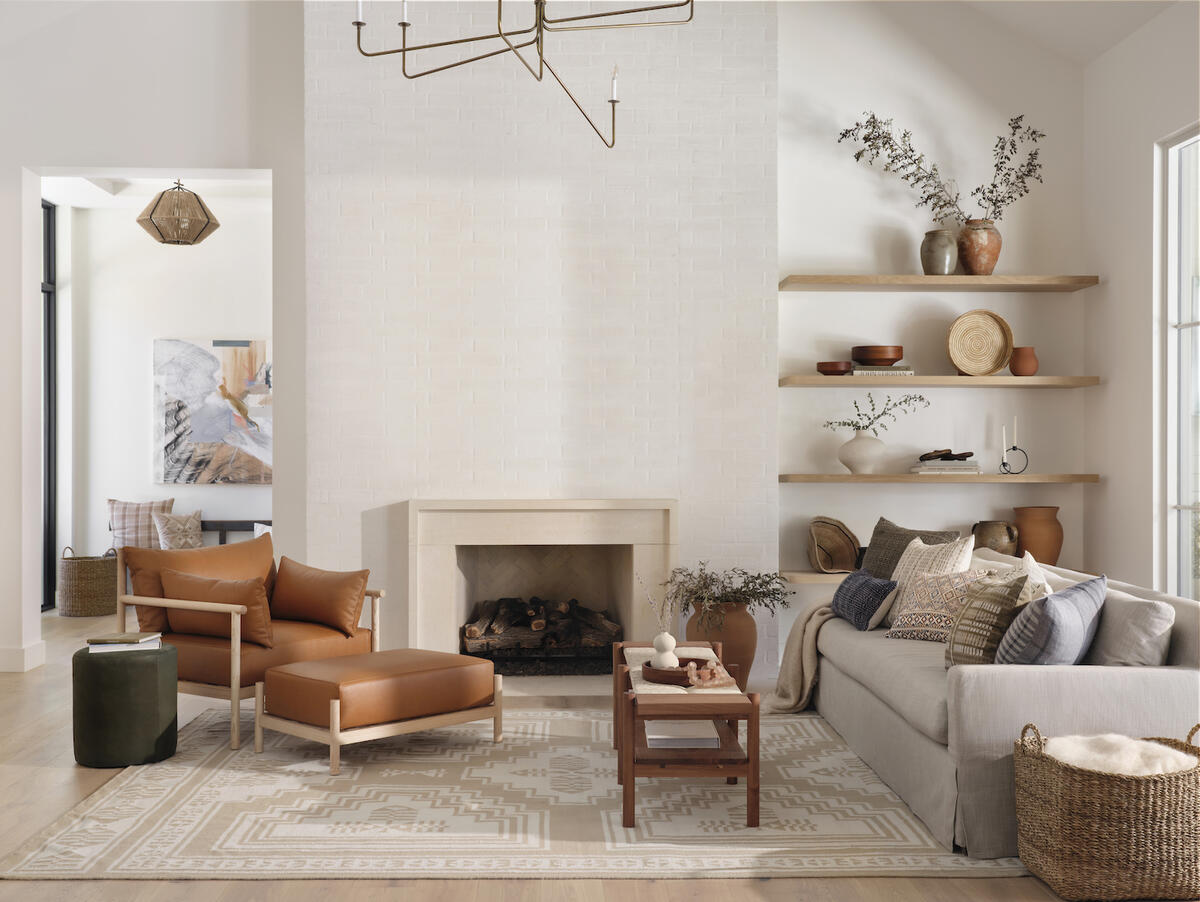 Courtesy of The Citizenry
The Citizenry rolled out a comforting fall collection filled with touchable designs. Along with the hand-woven Vihan rug and the solid wood–framed Santo armchair, the series includes a full-length mirror lined in upcycled cotton called Dorada and a supple leather bench that doubles as a coffee table dubbed Torres.