In 2011, Fireclay Tile was still a fledgling company trying to make ends meet. "To be completely honest, we were totally broke," says CEO Eric Edelson. "We had 30 to 35 employees and maybe $10,000 in the bank, and we were doing less than $2 million in sales. Half the time, the founder and I weren't taking paychecks."
Edelson learned that the company's software service, Salesforce, offered a discount to businesses that were certified as B Corporations, and wondered if it might be a way to save some cash. At the time, Edelson was only vaguely familiar with the concept of B Corps, a designation that denotes that a company meets a certain standard of social and environmental responsibility. "The deal they were offering at the time would have saved us about $20,000 a year," recalls Edelson. "I thought, We're a good company—we use recycled materials in our products and we give our employees health insurance. Of course we would qualify." He took the preliminary assessment on the B Corp website and "failed miserably."
Instead of being deterred, Edelson viewed the failure as an opportunity to improve the business. Guided by the assessment, he and his team embarked on a multiyear plan of action to become a B Corp, a status they would ultimately achieve in 2015. "You need to score an 80 out of 200 to qualify and, at the time, we got an 80.5—so we barely passed," says Edelson. Today, the company's B Impact score is 115.4.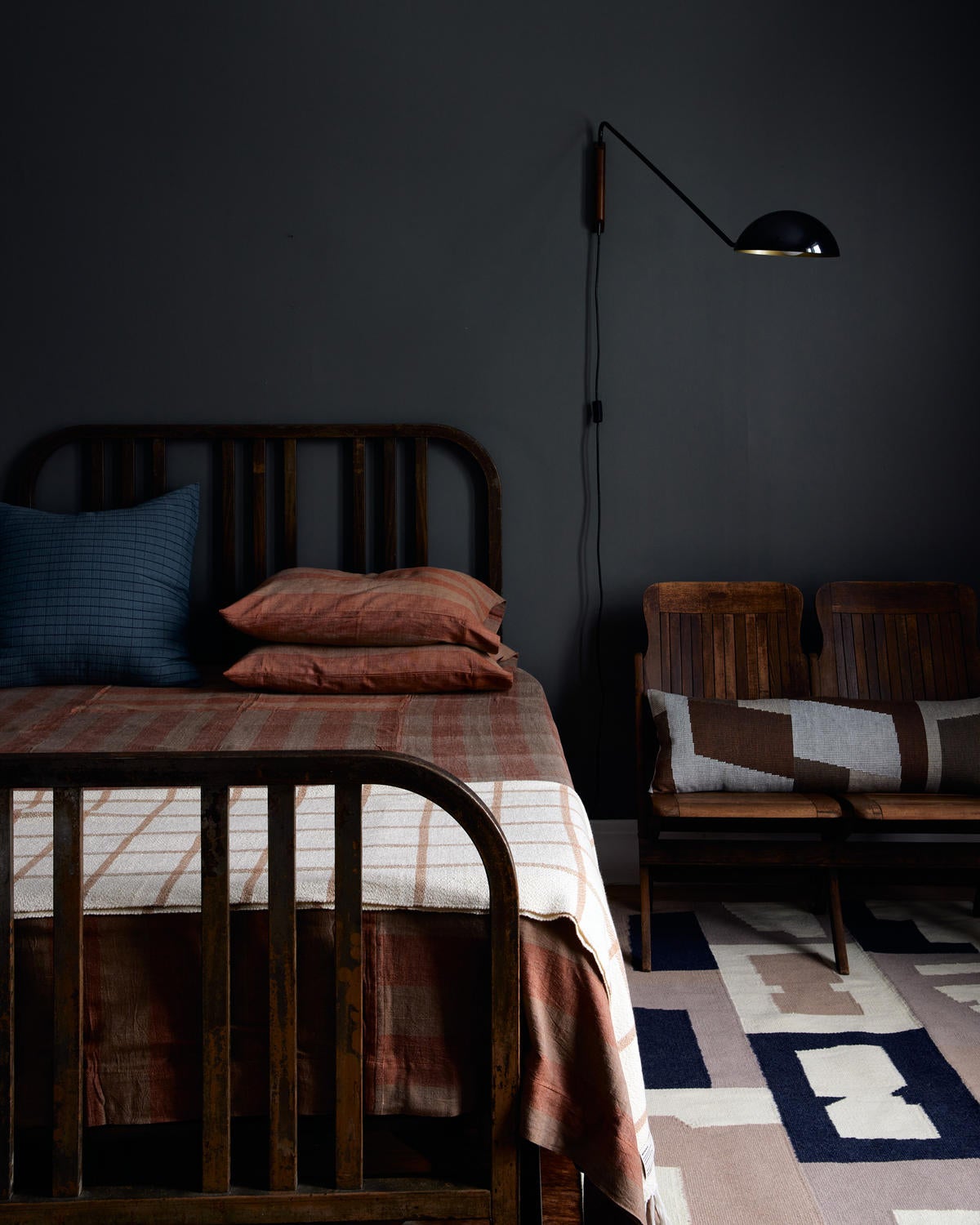 B Lab, the nonprofit that grants B Corp certifications, was founded in 2006 by Jay Coen Gilbert, Bart Houlahan and Andrew Kassoy. Coen Gilbert came up with the concept while in the process of selling his apparel company, AND1, to American Sporting Goods in 2005. Disenchanted with the concept of a shareholder-centric business, where maximizing value and stock price comes above all else, he searched for alternatives and found them lacking. He tapped Houlahan, who had been president of AND1, and Kassoy, a connection in the financial industry, to help him launch B Lab and establish a means of publicly holding businesses accountable for their social and environmental impact. The movement took off: There are currently 4,657 certified B Corps across 78 countries.
A quick B Corp primer. B Lab judges companies on five areas—governance, workers, community, environment and customers. The main step in becoming a B Corp is to take the B Impact Assessment (the same one Edelson thought Fireclay would breeze through), a comprehensive test comprising some 300 questions that address those five pillars. In the environment component, a sample question is, "Does your company monitor and record its universal waste production?" Or in the community section, "What percent of management is from underrepresented populations? (This includes women, minority/previously excluded populations, people with disabilities, and/or people living in low-income communities.)" The ultimate ratings a company achieves are posted publicly on the B Corp website, broken down into scores on individual areas. Brands are required to recertify with updated information every three years; they also pay an annual certification fee, which is scaled according to revenue and covers the use of the B Corp logo and other intellectual property.
"It's really thorough, but I'm glad that it is, because I think that allows the designation to carry more weight," says Whitney Frances Falk, founder and CEO of furniture rental company ZZ Driggs, which achieved B Corp status in November 2021. Gaining the certification was a goal of Falk's since she founded the company in 2014. When lockdown began in March 2020 and put some of the company's other growth plans on hold, Falk decided the time was right to dive into the B Corp process.
If a business achieves above an 80 on their assessment, B Lab moves into a verification process. Falk says that the nonprofit followed up and asked for documentation on certain aspects of her application, like a product's Forest Stewardship Council or Oeko-Tex credentials, with specific turnaround times in which she had to provide the proof. Sara Berks, the CEO and founder of home goods brand Minna (which became a B Corp in 2021), recalls sending in proof of the company's health insurance policy and trips she'd taken to visit manufacturers. "The comprehensiveness of the assessment solidified our belief that the certification was worth pursuing," says Falk. "It's not enough to self-report with them—you have to bring the receipts, so to speak."
The fact that B Lab checks up on the authenticity of other certifications points to an important differentiating factor in the B Corp approach: While most ethical or green-focused certifications (like Fairtrade or the Global Organic Textile Standard) focus on a single product or range of products, B Corp takes a holistic approach to certifying the impact of an entire business. You could, for example, buy a GreenGuard Gold certified table made by a company that doesn't provide employees with health insurance; with B Corps, every corner of a company's operations has been inspected.

The B Corp process is not a speedy one. Frieda Gormley, co-founder of textile and home goods brand House of Hackney, which achieved its B Corp certification in late 2020, says completing the review took nearly a year from start to finish. "There was a lot of information to pull together and it became a real cross-department team effort," says Gormley.
Courtesy of House of Hackney
Falk similarly recalls the process as an all-hands affair. "We broke it up into teams of who was responsible for finding documentation for certain segments of the assessment," she says. "I first opened the assessment in April 2020 and we pressed 'submit' sometime in the fall of that year, and received our certification in November 2021."
Since 2020, B Lab has certified more than 1,300 companies, resulting in longer waiting times. Falk says she was told by B Lab that the waitlist was the organization's largest ever. "There's been an explosion of interest in the B Corp movement since the onset of the pandemic," says Christopher Marquis, a business scholar and the author of Better Business: How the B Corp Movement Is Remaking Capitalism. "It's hard to say precisely what's caused it. Maybe business leaders had more time and just discovered this or maybe, with all of the injustices that have come to light over the last few years, companies see this as a way of committing to making a difference. Either way, there's been a major boom."
While the B Corp movement has been around for more than 15 years, it has been slow to gain traction in the home industry compared to categories like fashion and food, where marquee names like Patagonia and Danone have long been certified. Home brands that have achieved the status are typically on the newer or smaller sides (others in the space include e-commerce marketplace Goodee, mattress brand Leesa Sleep, ceramics brand East Fork and children's furniture company EcoBirdy), a phenomenon that Marquis says has been common across sectors as awareness of B Corp has grown. In part, that's because it's far easier for companies at that scale to alter business practices or to shape them according to outside standards. "Since I launched the company in 2013, I always knew that I wanted us to qualify as a B Corp," says Berks. "I always thought of their standards as a guidepost."
While a lengthy and rigorous assessment process might not seem appealing to all companies, others find that the chance to have their commitment to ethical and sustainable business practices confirmed by a global organization is worth the hassle. "We [founded our company] to make an impact not just in the home but in the wider world we live in, and the stringent B Corp process means our business and our practices are guided by the strictest standard," says Jodie Fried, the co-founder of Armadillo Rugs, which is also in the cohort of brands that were granted certification in 2021. "Unfortunately, nowadays, many companies claim to be ethical and sustainable without merit. Being verified as a B Corp is a way of holding ourselves accountable and communicating to customers that we meet the highest standards in our category as well as the wider business community."
Gormley views the value of the certification similarly. "It tells people we're a brand that truly cares and that we take action. It's so easy to get swept up in greenwashing and lines become blurred, but consumers can trust when they are engaging with B Corp brands that they are engaging with brands who are working towards a better tomorrow."
Homepage photo: Pieces from ZZ Driggs' collection | Courtesy of ZZ Driggs