In December 2019, I found myself on a car ride through the frozen fields of Iowa—my laptop open but no Wi-Fi, looking out the window at the frost-tipped landscape with a long view of the horizon and ample time to ponder whatever questions popped into my head. How many designers do I know in Iowa? I started to make a list, but it was short. What is it like to be a designer in Iowa? I had no idea—largely because I'd never asked. In that moment, somewhere along Interstate 80, the 50 States Project was born.
The idea was simple: Find a designer in every state of the union and let them tell their story in their own words. I started with Ashley Gilbreath in Alabama in January 2020 and worked my way forward alphabetically. The 51st installment, published last week to close out 2020, features Washington, D.C.–based designer Zoë Feldman.
When I started interviewing designers for this series, I thought that the crux of each story would be geographical differences: the challenges of sourcing custom furniture in the wilds of Alaska, or the way the hot, dry New Mexico climate can warp wood and cause thin veneers to pop. That was interesting, to be sure, but my calls quickly pivoted to the hard, universal obstacles that underpin creative entrepreneurship. Instead of focusing on what makes us all different, the 50 States Project became a series about how much more we all have in common.
I've summed up some of what I learned below, and we also published a separate article today that gathers wisdom from the series. But interestingly, one of the biggest takeaways from my reporting was accidental. Over the course of a year, I learned how to find designers—and have some thoughts about how designers can be more easily found.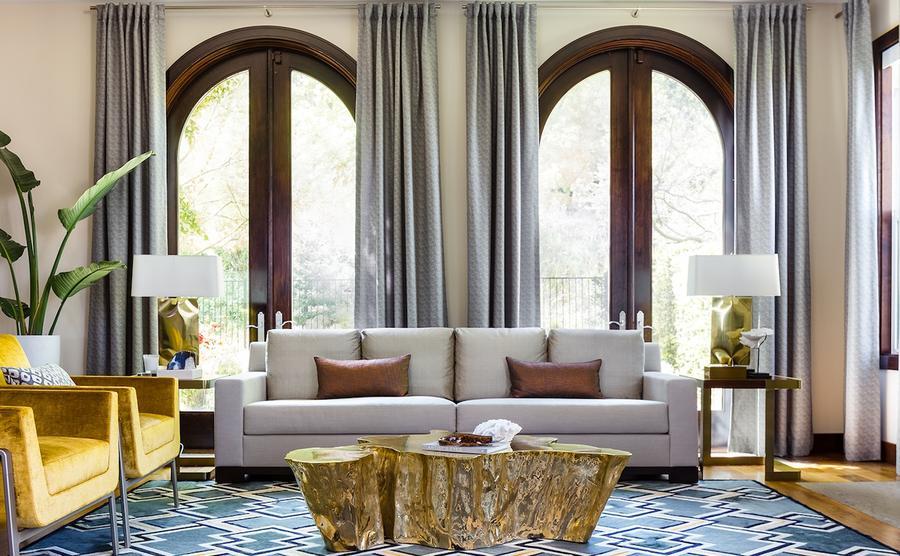 Christopher Stark Photography
Something I discovered right away: Identifying a great designer from all 50 states is a lot more difficult than it sounds—a challenge that many echoed back to me. As our call was winding down, many designers asked, "How did you find me?" (Always a smart question.) The answer was simple: I searched. In fact, I searched the way prospective clients are likely to search—I scoured regional design magazines for recently published work, read "best of" lists, explored Houzz listings and went down countless Instagram hashtag rabbit holes. I also searched extensively on Google, both for "interior designer [your state here]," as well as city-specific searches. (In some cases, I reached out to industry friends—writers, stylists, and even leadership at trade brands—for recommendations. Consider this my version of the client referral!)
Even without my home or money on the line, I've gained a deep appreciation for the client's experience in the search for a match. And because my search began anew each week, I uncovered a host of simple practices that made it far easier to figure out whether I'd found a fit as I pored over hundreds of websites, profiles and blog posts. Sure, "fit" for an editorial feature and a yearslong design job aren't quite the same—but on the chance that making these small adjustments help you connect with a future dream client, here's what I wish more designers would pay attention to online.
Where are you?
If you don't already, include your city or metropolitan area somewhere on your site, whether it's a mention in your bio or an address on a Contact Us page. If you've omitted that detail because you want to expand your reach, there are plenty of other ways to demonstrate that you're willing to travel for a project—you could highlight featured projects by location if you've already got a great mix, for example, or list several cities where you do most of your work (or where you'd like to do most of your work) in your site's footer. I often found not knowing where you're located strangely alienating. Yes, our all-encompassing embrace of working digitally this year has loosened geographic restrictions in new ways, but having a vague idea of where in the world you call home forges an instant connection.
There are so many wildly talented designers that I passed up because I genuinely couldn't figure out their home base! Plus, if you need further convincing, it's great for SEO.
Your website is your first impression.
Good design is about a compelling marriage of form and function; a beautiful, useful website is a great way to make it clear from the get-go that you understand and value those principles. I was surprised to come across so many sites that felt out of step with modern web browsing conventions—from wonky navigation to outdated font choices—even from designers whose work I loved on Instagram. (And if your site required Flash, I definitely didn't stick around.) Given the ease and relative affordability of platforms like Wordpress and Squarespace, not investing in the basics of the firm's web presence felt like a telltale sign that the designer wasn't focused on attracting new business.
Be specific about who you are and what you do.
Finding the right designer for this series was as much alchemy as science. I searched more or less the same way for each state, narrowing a pool of 60 to 70 designers down to one, but there was always a moment where I landed on a site and I just knew. Without fail, something—the work, the messaging, the About Me section, a unique process or sense of purpose—always clicked.
For that moment to happen, it's essential that you tell your site visitors who you are, what you're passionate about, and what kind of work you do (or want to do). That doesn't require paragraphs upon paragraphs of description, but it does require specificity. For me, the most powerful mission statements were about how your work will make a client feel—whether that's the design process (Louisiana's Arianne Bellizaire told me why her tagline, "Save time, save money, save your marriage" resonates so strongly with her ideal client) or the resulting interiors (in Alabama, Gilbreath's website includes this beautiful ode to home: "We impact how people remember their families and how they celebrate life's joys").
Instead of posting another designer's work on Instagram, find ways to showcase what you're capable of.
I know there's a lot of debate about how to navigate this—and repurposing (and crediting) others' work you admire can seem like the logical answer for budding designers who may not yet have their own work to spotlight. But in my search, I wanted to see a designer's own work, not just what inspires them. One clever workaround I admired for designers without a deep portfolio of photos: renderings. If you haven't done the kind of work you want to get yet, I can think of no better way to get it than to dream it into existence for an imaginary client—and, in doing so, inspire real ones to buy in. (Need to brush up on your rendering skills? BOH has an upcoming workshop on how to do just that.) And if you are going to post inspo, be clear about what's yours and what belongs to someone else rather than burying the credit at the bottom of a long, windy caption—that's just good manners.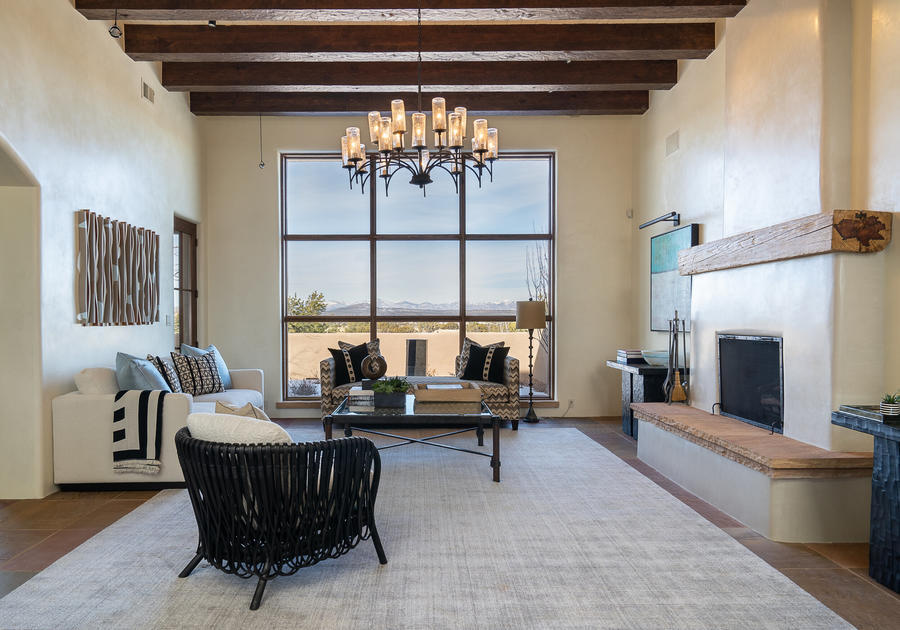 Courtesy of Chandler Prewitt
Many of the conversations throughout the series grappled with the pain points of getting started and growing a creative business, from knowing when to hire (and what role to hire for) to sorting out the best way to charge for the kind of work you do and relationship you want to have with your clients. One of the biggest takeaways for me was that there's no one right answer to most of those questions—just when I'd think I had it all figured out, I'd hop on the phone with someone who turned my thinking on its head with a refreshing new take. Even so, there were several universal truths. Here are a few pearls of wisdom that surfaced again and again.
One of the best investments you can make in your business is a coach.
At pivotal moments, many 50 States Project designers turned to professionals to help them unpack their goals, refine their strategies, rewrite the copy on their website, and more. If you're trying to figure out the best way to reinvest in your business, spending that money on yourself can often provide the most long-term purpose and growth.
The other is Google.
Do you know where your firm ranks in a Google search for someone who's never heard of you? (Try searching "interior designer [your state here]" in your browser's incognito mode and see how long it takes to find yourself. If you're on the first page of search results, skip this section—but if you're not, read on!) One of the easiest ways to get a leg up is to be more visible in Google Search. Find a professional to help you retool your site so that you're among the top choices when clients are looking for a designer in your area. If you're in a competitive market, it may be worth exploring Google's pay-per-click advertising options, as well. And it's worth mentioning again: If you don't have your address (or at least your city) on your website, add it ASAP!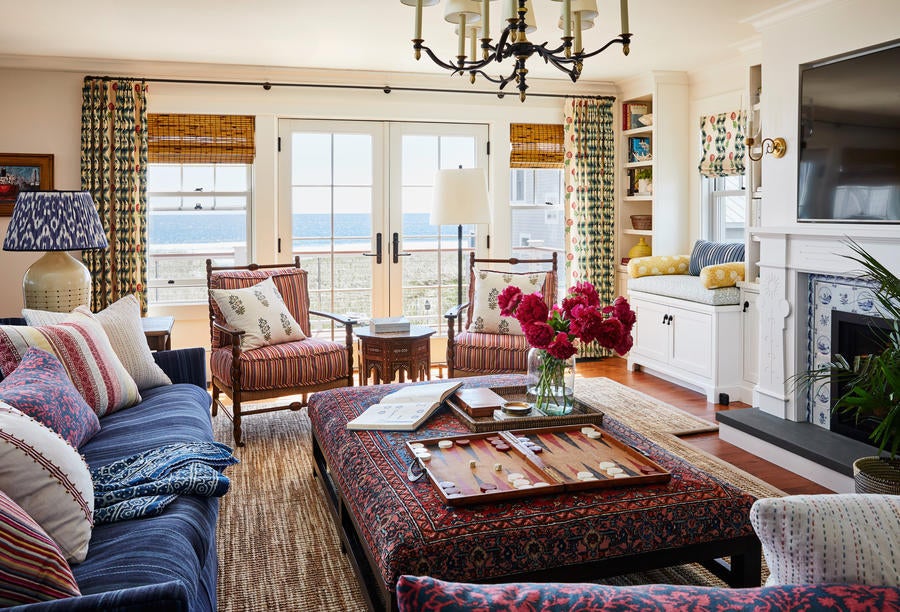 There are lots of ways to charge for your work, but the biggest secret to success is being able to talk about your fees with confidence and clarity.
Stephen Shutts in West Virginia shared an analogy he got from a fellow designer that explains the difference between design work and procurement as commissioning a piece of music, then hiring a conductor; in Massachusetts, Katie Rosenfeld helps clients understand their role in the process by explaining that she's the tour guide, but they're the bus driver. Regardless of the metaphor you use, standing firm in your process and your value—and not taking clients who question either!—is the most ubiquitous secret to success.
There's no one right way to run a design business.
Some want to oversee their firm's work at a high level (see: Juliana Oliveira in Texas, who is developing systems with growth in mind, or the yin-yang partnership of Rush Jenkins and Klaus Baer in Wyoming, who have grown their firm from two to 22); others want to stick to designing (Bailey Austin Bird in Oklahoma, Brian Paquette in Washington and Chandler Prewitt in New Mexico all talked about making deliberate choices to keep their firms small). No matter where you land, there are innovative solutions at every size and shape—and what you see as "runaway success" on Instagram may not be right for you. A defining moment in many 50 States Project designers' careers was being honest with themselves about the future they wanted for their firm, rather than the future they felt like they were supposed to want.
We're all a lot more similar than we think.
It's not just you: Your peers have struggled with systems, had a client who broke up with them, walked away from a job that wasn't a good fit, and even ended up in arbitration when things went south. They've questioned their purpose, fallen out of love with running their firm, and worried about how they stack up against other design pros. But we're all so conditioned to focus on the pretty that we never talk about any of it! If 2020 has taught us anything, I hope it's that vulnerability and honesty brings us all closer—and makes us all better.
That last one is personal. Every week when a new interview is published, my inbox and Instagram DMs fill up with notes from readers sharing their favorite advice from the piece. In so many of those messages, there is a moving throughline: "I saw myself in this designer's struggles, and it made me feel less alone."
In a year that has been trying, heartbreaking, and often isolating, the idea that sharing these stories can make us feel less alone has been the drumbeat that kept me moving week to week, state to state, designer to designer. I can't wait to do it again next year.
We've rounded up some of the best advice from this year's 50 States Project interviews here. Or if you want to read the whole series, start here.
The 50 States Project returns in 2021! Next week, we're going back to the start of the alphabet, with a spotlight on a designer from Alabama. We'll also be keeping up with all of 2020's featured designers in a special column that appears in the upcoming issues of BOH magazine.
Homepage image: Shades of deep green and statement lighting transform this dining room by Jessica Helgerson into an other-worldly space. | Aaron Leitz