As the year winds down, we're looking back at some of the best stories of 2020—including hard-won lessons from the diverse cast of designers featured in the 50 States Project, our yearlong series of candid conversations with interior designers across the country about how they've built their businesses.
Identify your ideal client
"If you tell people what to expect, it eliminates so much confusion, heartache and stress. My website is my sales team—I don't have a dedicated person out there selling, but I do know there are people reading it at 2 a.m. when they can't ask me a question, so it has to [provide enough] answers to make them want to schedule that call. What I've realized is, I don't want everybody. I want my website to attract my ideal client and repel those who aren't. My website was written to speak to one person: my client. I know her questions. I know she's worried about wasting money. They decide to build a house; the contractor is asking her questions; she's running out of time; her husband is aggravated, and they're arguing. My ideal client is married, and I spend a lot of time being a marriage counselor—listening to: 'She said she wanted,' and 'But you said you wanted,' and helping them meet in the middle. Every time someone calls me, they say, 'I called you because your website says 'Save your marriage,' and I said, 'This is my girl.'" —Arianne Bellizaire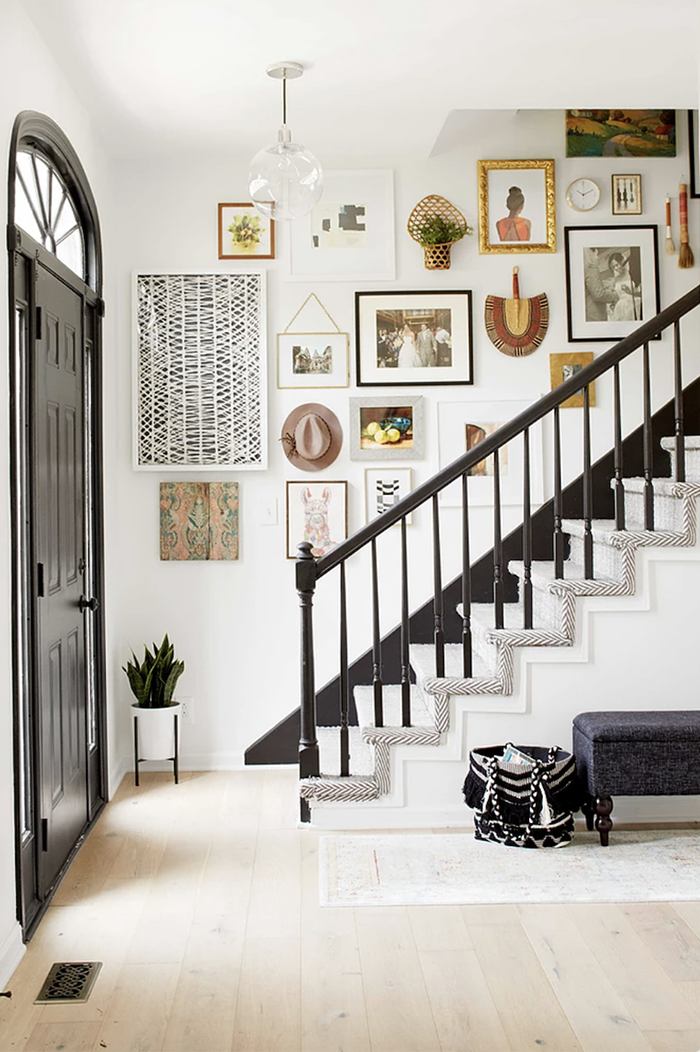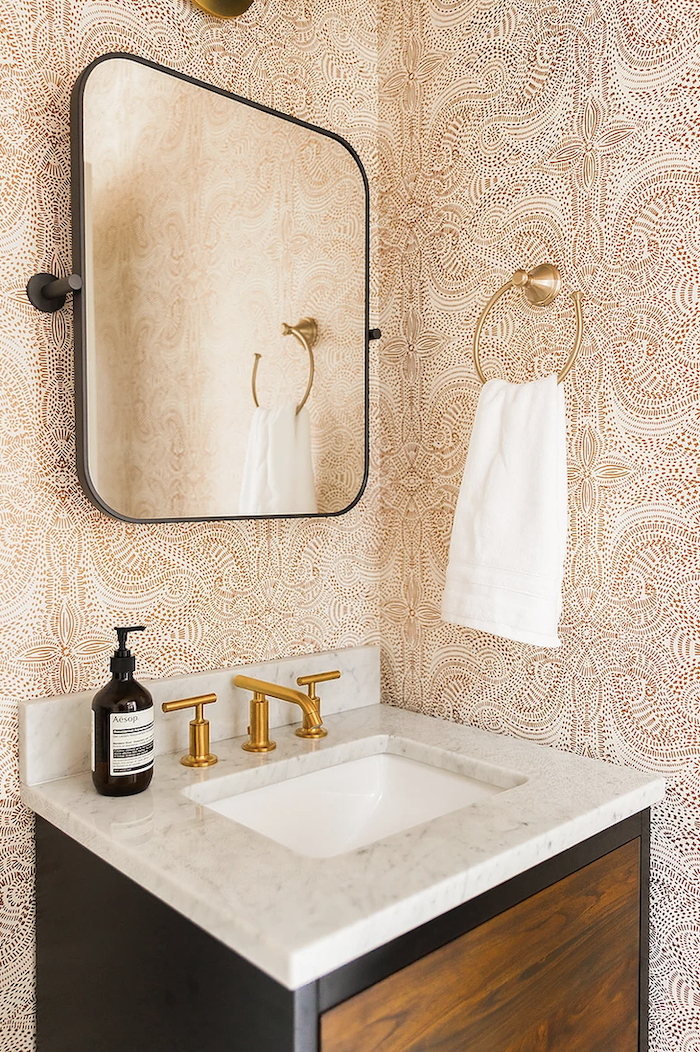 Spend big on your digital footprint
"My biggest investment has been my website. I think that's always where everyone needs to start. You need to have the most kick-ass website you can—and that looks different for everybody—but you need to really invest in its quality and make sure it is super easy to navigate. I've had multiple clients tell me that, while there are lots of talented designers, one of the things that pushed them over the edge was the ease of use, ease of flow and framing on the site." —Laura Thurman
Be clear about the services you offer
"A lot of design websites, locally or not, you'll go to them and it's just like a bullet point list: 'These are the services that we offer.' And it's like, what is that? Clients don't know. And it might mean something totally different to me as a designer than to another designer. A selection package—like, what are the deliverables? And I think it's important for clients to see that and the price point attached to that. Not everything I do is for a flat fee—a lot is not—but I list ranges of what they can expect if it's a retainer-type service. It's super important to me to have that all outlined on my website so people can clearly see it, and I think it eliminates a lot of dead-end leads. It's all right there." —Courtney Otte
Hold firm on your markup
"Some [prospective clients] struggle [with our 30 percent markup]—and if they ask for 25 percent, we just say, 'Thanks, but no thanks.' It doesn't feel fair to have some clients pay 30 percent and others paying 25 percent. That is also sometimes writing on the wall for whether they value what we bring. I don't feel like I am getting rich on this. I feel like I am creating value, and I make a nice living. I also work very hard. I don't apologize for that pricing structure. If it doesn't work for a client, then we just say, 'Good luck with your project. Thank you anyway.'" —Amy Thebault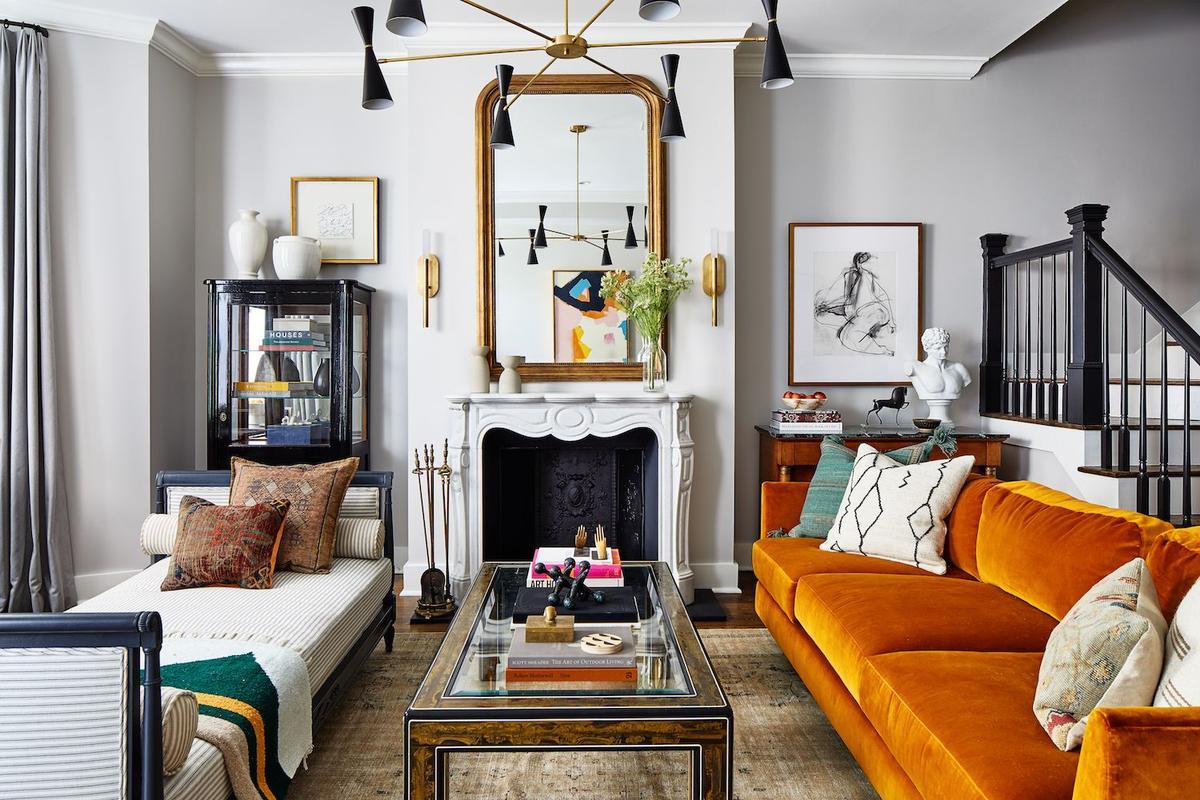 Set expectations
"[We send] a [weekly] statement—not an invoice—of our time. It's a summary with a note to reach out if they have any questions. It's a bit of a hassle, but … it forces me to review things weekly so that by the time the month ends, I don't have this enormous pile of items to review. And also, there is zero sticker shock. … It's been a real win-win. I retain more cash, and they feel better about the whole exchange." —Zoë Feldman
Put privacy front and center
"I take privacy very seriously. … [My employees sign] a very long NDA that my lawyer charged me a whole lot to write out, and I tell the people that we engage with, 'The things you tell us stay here.' That's probably important anywhere, but it's really important in a small town." —Hillary Taylor
Educate your clients about what design costs
"When we show up for a consultation—which is now a paid consultation—we start to talk specifically about pieces of furniture, what they normally cost, and ask them to engage in questions like, 'What would you like to pay for that? What are you comfortable paying for a table or for a sofa?' In the process, we make sure we don't frown or make any faces. Just write it down. At the end we say, "All right, this is a $25,000 room, and here are my suggestions for where you might upgrade to bring it up to a certain aesthetic based on the images we've looked at." … It helps the client say 'Oh, I see why this would not cost $25, it actually costs $50. Let me think about that.' Or, 'This costs $50,000 and I'm okay with that.' … People are not aware, until they're challenged, of how much they're willing to stretch. I'm the same way. I'm like, I didn't know I was willing to go on this extravagant vacation." —Erin Shakoor
Get serious about tracking your time
"If you don't track the 16 times that the purchasing person made a four-minute call, you're out three-quarters of an hour of your day, and that can be for just one client—and then you're doing it for another client, and then all of a sudden, you have one person who's only billing 50 percent of their time. We use Harvest. It's an app, and you can use it on your desktop and your phone. You open it up, put in your client's name, and if you're going to a meeting, you can set a timer and then turn the timer off when you leave. It's annoying, but you just have to get in the habit—just do it and stop whining about it if you don't want to lose money." —Bailey Austin Bird
Own your (inevitable) mistakes
"We've all had terrible divorces with clients, or times where I really screwed something up and it cost me a lot of money or been an embarrassment. You have to get a little beat up to learn these things—everybody gets beat up in this business, but not everybody tells you they do. It's humbling when you install an expensive sofa that doesn't fit. And you have to eat that. Even if you're saying to yourself, 'Holy shit, I can't afford to replace this sofa!' You have to learn how to say to someone, 'I don't want you to worry. My mistake, and we're going to fix it.' And then you go in your car and you scream. But you have to learn those things." —Katie Rosenfeld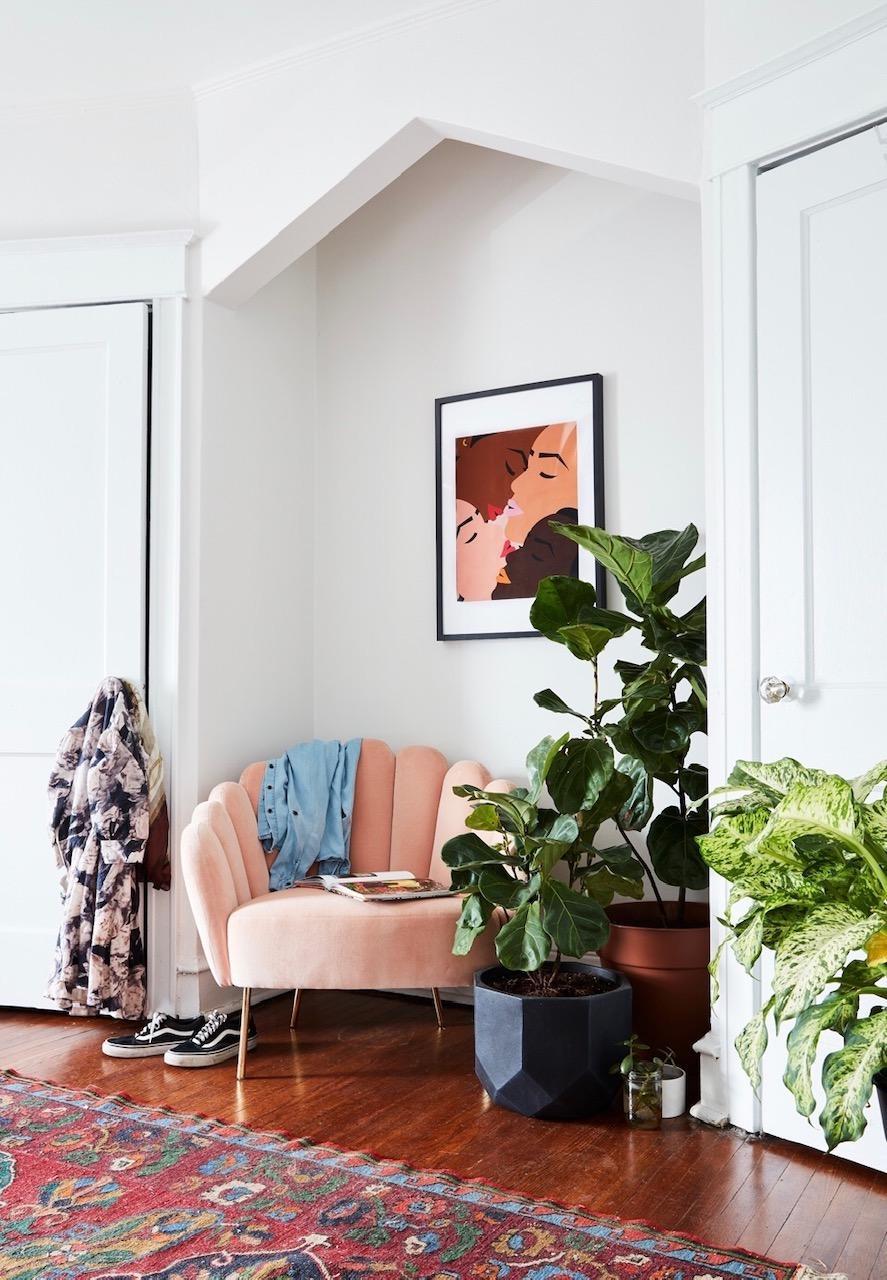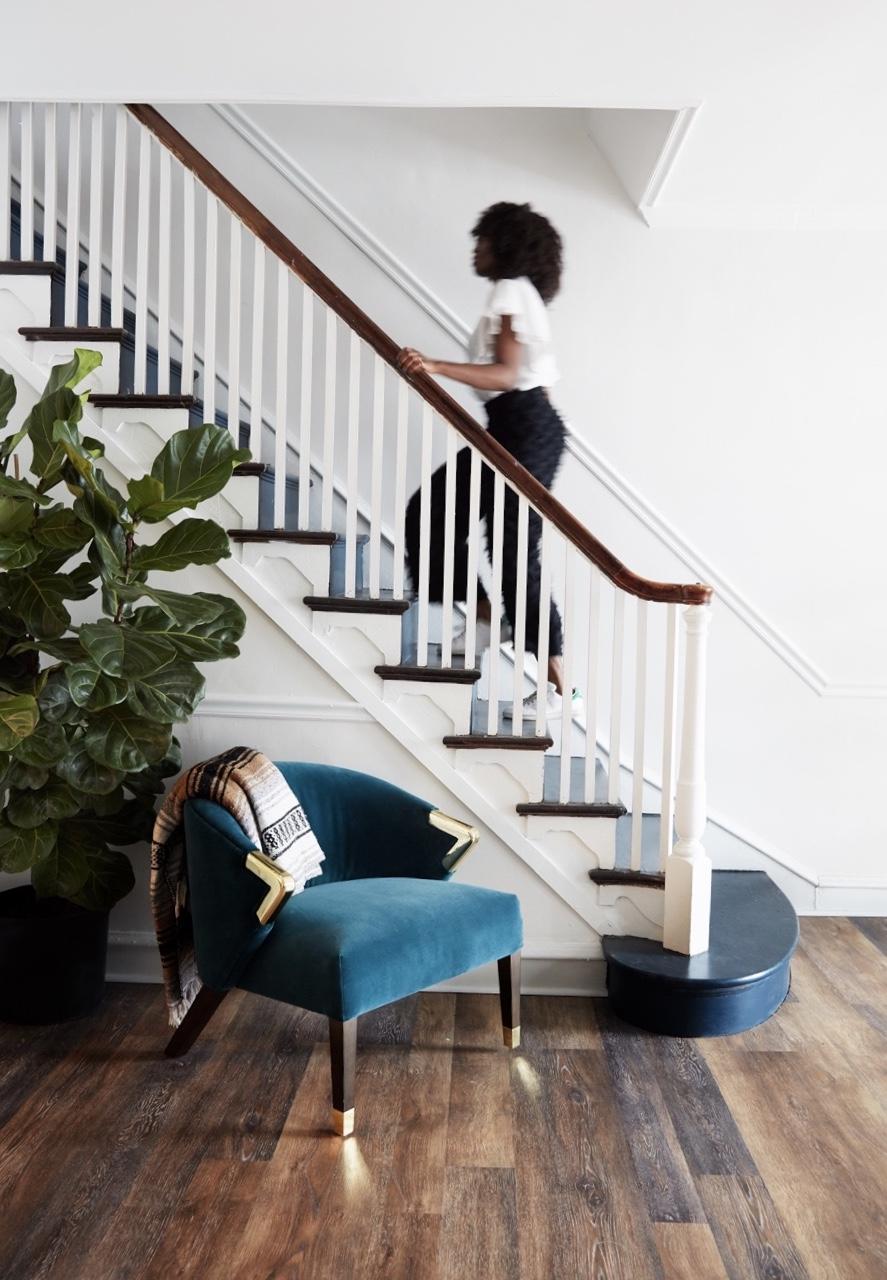 Raise your rates
"Year by year, as my value increased, my requirement increased. And that is what's required to work with me. You don't have to work with me. I know that there are some folks that will not understand the value, and that's OK. Those just aren't my clients." —Chanae Richards
Outside contractors can save you time (and money)
"We found a courier service to run all the errands, which is a tip I learned from my business coaches, and is so much more affordable than hiring an employee. It's $25 [per errand], which is worth every penny." —Jaimee Rose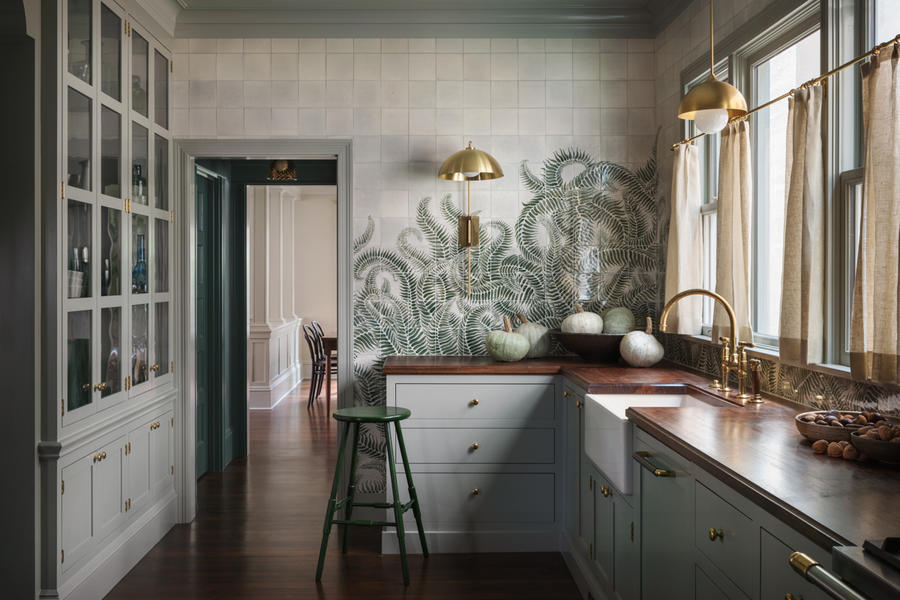 Hire for the tasks you hate
"My job has changed radically for the better since January, when I hired … [a] managing director. ... I had been wearing both the design director and the managing director hats for 20 years, and I'd burnt out. … I wish I had allowed myself to separate from the business organization, the running of it, earlier. I was really miserable for a long time. … I hate numbers and spreadsheets and bottom lines and wondering if people are billing enough—I just hate it. That is never why I started [my business]. And I don't think about it anymore, so that's better. I think that is something for other designers [to consider], especially as they're starting out, to keep reevaluating what it is you're good at, what you like, what you don't like, and allow yourself to not do the things you hate." —Jessica Helgerson
Hire people who think differently, too
"I started out thinking I needed another one of me, so I hired another designer. Well, that's great, but she thinks just like I think. Who's doing the other stuff? Who's keeping it organized? Someone once told me that you need someone on your team that is the director of first impressions. I love that title. It's the person that answers the phone, the first person you see when you walk in the door, because I'm not always there to be that person. And then you also need someone that's a promise keeper, because I'm going in 900 directions, and I want to be that person—I try to be—but Lord knows I fail at that more often than I should. So the person in that role is the one that says, 'Hey, Ashley said she's going to do this. I heard her say that. I'm going to make sure she does it or I do it for her.'" —Ashley Gilbreath
Find a photographer who gets you
"Having good photography [is] extremely important—not just somebody who [can] take a good picture, but a photographer that really captures your light and your vibe. … [Find] a photographer who really can capture that for you and then invest in it. Invest in the photography every time you can, because you only get the opportunity to really shoot something one time before they live in it, right?" —Cortney Bishop
Stay in touch when the job is over
"We never wrap a job and just move on. If we've closed a job and the client's having a baby shower, I'm there. Someone has a death in the family, I'm there. It's a relationship, not a one-night stand. If you are a part of your clients' lives holistically, then whenever anything comes up—even the simplest project for themselves or their family—then they're going to say: 'Call Nicole.' As much as a lot of designers focus on social media—which is obviously a great thing, and I do [get] a lot of clients that way now—my core focus will always be nurturing those day-one clients and the clientele that they have brought me over the years." —Nicole White
The 50 States Project returns in 2021! Next week, we're going back to the start of the alphabet, with a spotlight on a designer from Alabama. We'll also be keeping up with all of 2020's featured designers in a special column that appears in the upcoming issues of BOH magazine; subscribe here to stay in the loop!
Homepage image: A bright kitchen by Katie Rosenfeld gets extra luster from brushed gold details | Read McKendree