The 50 States Project is a yearlong series of candid conversations with interior designers we admire, state by state. Today, we catch up with Phoenix, Arizona–based Jaimee Rose of Jaimee Rose Interiors, a longtime journalist who pivoted into design full-time in 2013. In addition to sharing a speculative build project she worked on with a trusted builder, she tells us how the Southwestern climate influences her work, why she believes in next-level customer service and how choosing a word of the year helps her firm achieve its goals.
You were a reporter before becoming a designer. What was your journey to owning your own firm?
I started untraditionally—I was a newspaper reporter and TV journalist for almost 15 years. I wrote for the Los Angeles Times and USA Today, and was a Pulitzer finalist [as part of the Arizona Republic team that reported on the shooting and recovery of former Arizona congresswoman Gabrielle Giffords]. But my mom was a designer and my dad was a Class A contractor, building bridges and roads. Design was always my passion—I did it for my family, for myself, and for friends for fun on the side. Then I had one friend, the wife of a big baseball player, who asked me to do her house. I was like, "I don't do that." And she was like, "I'll give you my credit card." And I was like, "Oh, OK. I'll do that."
That was the first one. Then it was the rest of the baseball team, and then it was the rest of her neighborhood—it just took off. I saw that journalism was dying, so I decided to switch and do design full-time. In 2013, I went and worked for a firm that my friend owned for a couple months to get the lay of the land. I learned and absorbed as much as I could, went back to school and took AutoCAD, methods and materials of construction and SketchUp, and then started my own firm.
How big is the firm now?
I have a team of 13. It's grown really quickly, and I've found design was something that was always instinctual for me and creative and joyful. It's been a lot easier than journalism, which is so funny—and I learned every hard lesson [about the business] in the first six months. I had a client who didn't pay me $25,000 and I lost my money. After everything that happened in the first six months, I was like, if I can still keep going, then I think we'll be good.
What kind of work are you doing, and how big are the projects?
The bulk of our work is in Arizona, and we do mostly luxury residential projects. We're currently working on a 15,000-square-foot house. Most of them are at least 5,000 to 6,000 square feet and multimillion-dollar budgets, which is amazing, and I'm grateful every day. But we have also done projects across the country—right now we have projects in San Diego and Coronado, California; Washington, D.C.; and Chicago.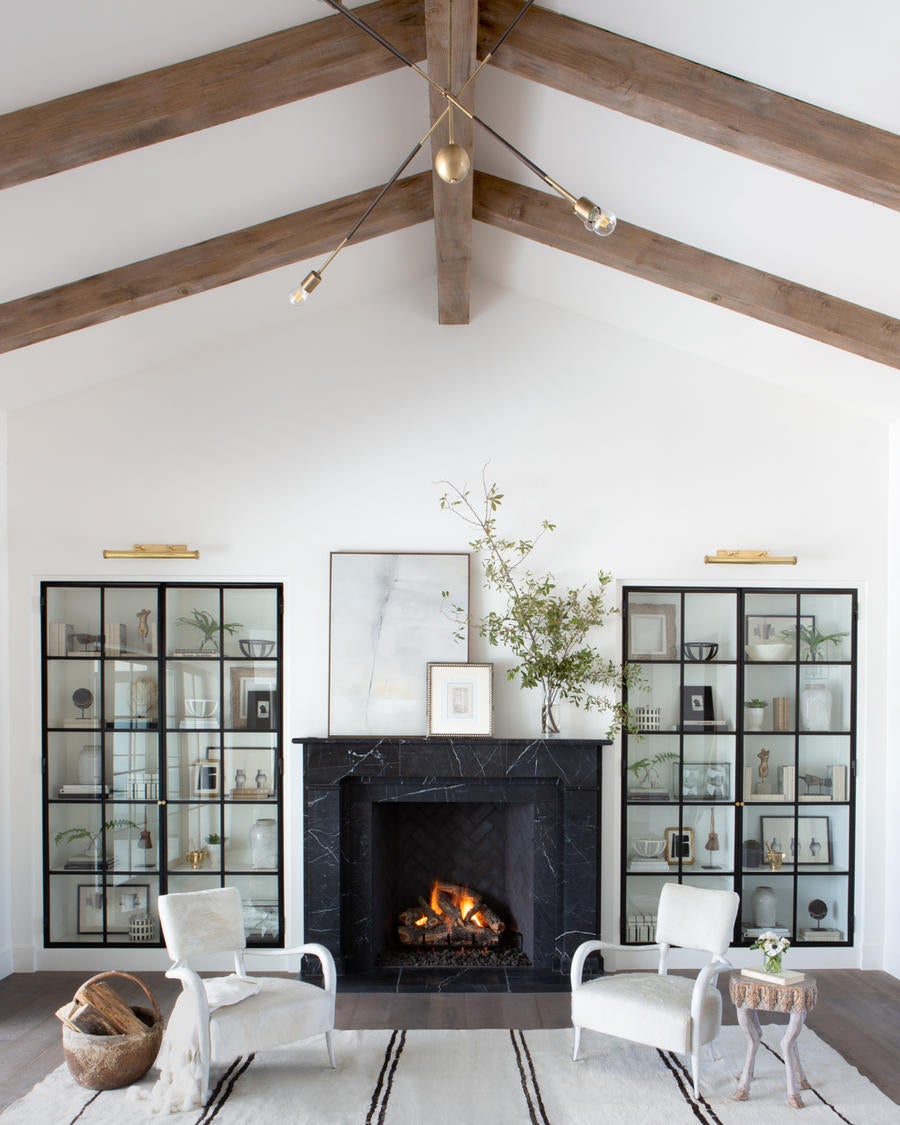 Are those clients across the country ones that you worked with in Arizona first and then they have other properties, or is it new clients?
Amazingly, they are people who have found me on Instagram, and they're like, "We want to hire you. Come to Washington, D.C." It's a very flattering phone call to get, and exciting, rewarding and fun.
How do you decide what projects to take on, or how do you know when to say yes?
It has amazed me how much of the journalism skill has transferred to design and customer service. As a former journalist, you can imagine that I have a lot of questions and answers that we go through. Those reporting skills are helpful in design—I get so detailed. I'm also watching the client's body language. We get designs finished so quickly [as a result], because we've asked the questions and listen to our clients.
Obviously, if they're coming to us from one of our builders, then we know we're going to take that [job]. But if they're one of those clients where you're just not sure what their budget is or what their look is, we [have a conversation]. I'll ask them, "What's your budget?" They might say, "I don't know. You tell me." I'll say, "OK, what do you think is an appropriate amount to spend on a sofa? A coffee table? A lamp? A piece of art?" Those answers tell me what their budget really is and what their spending expectations are.
How can you sort out what's lack of education and what's lack of budget?
This conversation [is typically] on the phone, not in an email. If they say, "I think a sofa should be $1,000," I'll say, "OK, they certainly exist, but I'm going to show you sofas that start at about $3,000." If they say, "Oh, no, that's not for me," then I know. Or if they say, "OK, why?" then I explain. I'm looking for a cue, too. It's an interview, and of course, we always want to make sure that we're choosing clients that we think we can make happy, because that is the job. So, I'm listening for those cues, and if I get any red flags, we don't do it. We also have a project minimum. We do not take projects if they don't have at least X amount to spend.
I know that that can be a personal number, but is there a ballpark of where that is for you?
Ours is $60,000 if they only want furniture—and we're still not sure if that's enough. Build budgets are typically much higher.
Not enough in what sense?
If that's what they have to spend, and it's a single room and we're never going to hear from them again, then it's probably a no. But if it's, "We want to do the whole house [eventually, but] do these two spaces first," then we're probably going to take that project. We want to build lifelong relationships and return clients.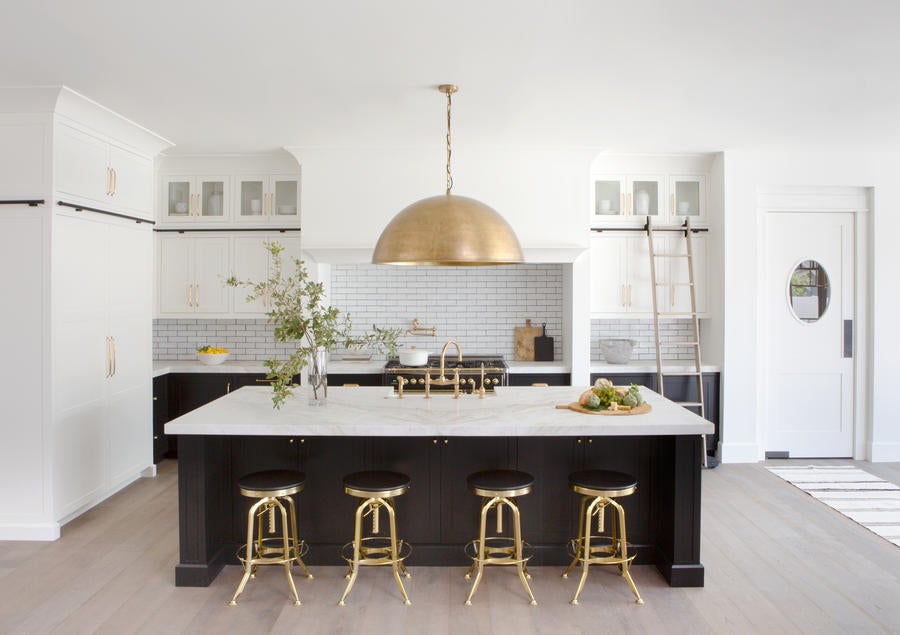 How many projects are you working on at a time?
Probably 30 to 35—which sounds insane, but they're not all full-service, right-now projects. Some are in the planning phase and for six months we're meeting with architects for two hours every other week. Other clients [may have] moved into the house three years ago and now the new baby's coming so we're doing the nursery.
When building your team, where did you grow first?
I hired an assistant to help me with errands, filing, sample wrangling and all those things. I had that position for two years. Then I hired an assistant designer and a bookkeeper. Then we needed another bookkeeper, then many more designers, and then somebody to do purchasing. We found a courier service to run all the errands, which is a tip I learned from my business coaches, and is so much more affordable than hiring an employee. It's $25 [per errand], which is worth every penny.
Where do you shop, or how are you ordering, and how are you finding the things that you're putting into projects?
My business model definitely is still aiming to profit from selling things that we buy wholesale at a markup. Most everything that we are specifying comes from trips to market and relationships with wholesalers that we take time to study and develop and research and recommend with utter confidence for clients.
For building materials like tile, countertops, cabinetry and light fixtures, we tell our clients, "Look, we do profit on light fixtures. It's in our contract that we are the lighting vendor. We're going to profit on wallpaper if you buy wallpaper. We're going to profit on cabinet hardware and probably designer mirrors. Nothing else is marked up." I believe in full disclosure on financials, that you tell a client exactly where you're being compensated. Now, you don't have to say exactly how much, but you give them an idea so they are never surprised—and you never feel nervous, like, "What if they find out?"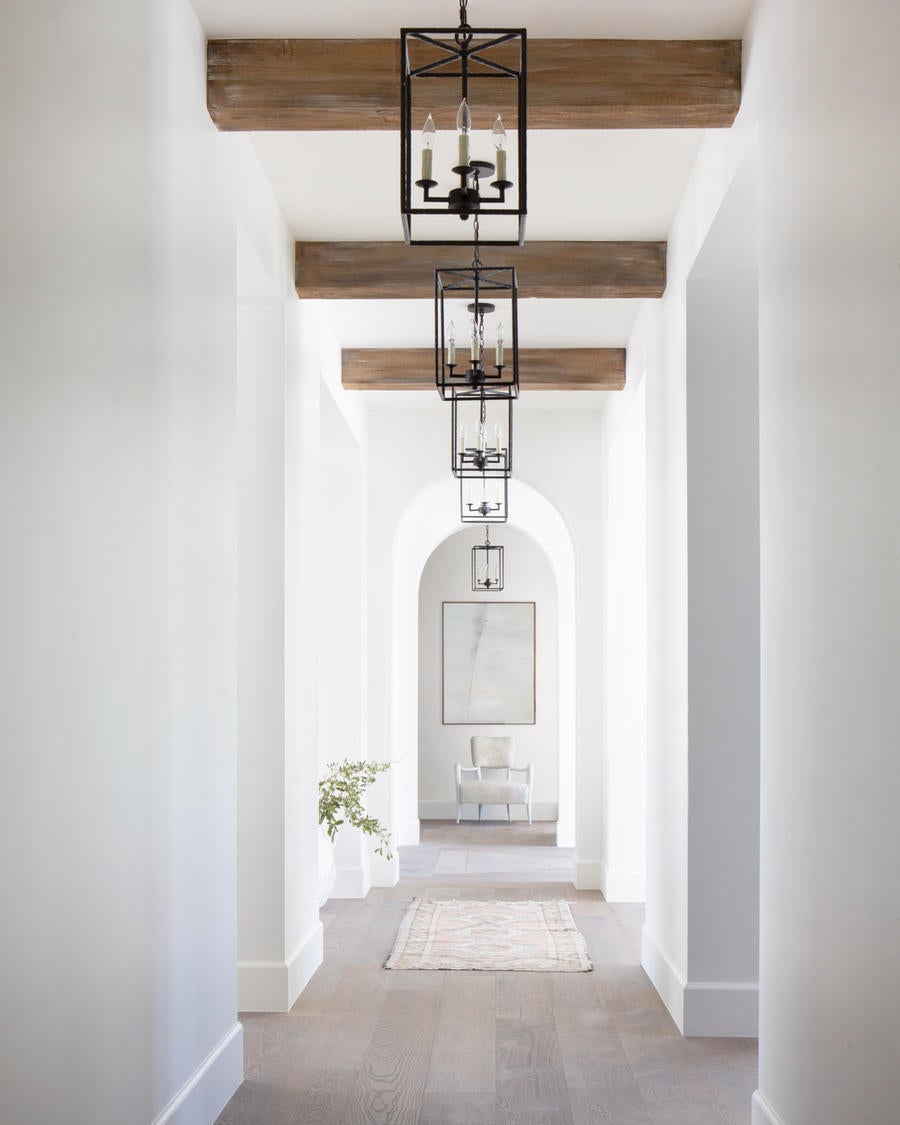 How do you break down what you're billing for?
We do a flat fee, so for a build project where we're helping clients get to a great set of plans and flexing all the finishes and doing all the drawings and the complete annotated spec book with spreadsheets, that's flat fee based on square footage and level of detail for the house. That's phase one.
Phase two is furniture. We ask for a flat fee, and it's pretty big. But after they hit a certain number, then almost all of that flat fee is credited toward their furniture once they've placed the order. That was done to protect me recently. A few times we've had clients who had hired us to do furniture, and of course we had deposits, but we designed the whole house—every single piece down to the coffee table book—and then they buy nothing because it's a football player who got transferred or the client's financial circumstances change. It was a really big time suck for us that needed to be remedied. So, we get a very large deposit on phase two now and tell clients that as soon as their orders hit that number, then almost all of that deposit goes back to you.
What markets do you see as most vital for your team?
We use our local design center for fabrics—Kravet, Pindler, all the luxury houses are there. We do most of our furnishings through visits to High Point Market and Atlanta Market, and a little bit Las Vegas Market.
When you're at market, is that mostly about vendor relationships, or what else are you using market for?
Historically, it's been very focused on just product research—finding the fabrics, learning about new lines we could carry. Sometimes we even write orders if we know we want [something]. I keep a small inventory of accessories and pillows and lamps that we know we can always use. But more recently, now that I feel that the product research is there, we're starting to work on our vendor relationships because someday we may want to change the way we work with our vendors.
It also helps to have those relationships when there are issues, or even things to celebrate. There is so much that we can all learn from each other, and the more time we spend with vendors and engage with them, the more we learn. For instance, we recently opened an account with Hickory Chair and spent a lot of time with them at High Point Market. We sat down with Ray Booth and he told us exactly where his inspiration point came from for this handle on a little table. It was magic, because then that translates to the moment when we're telling our client about this piece.
The little telephone table, right? I love that piece.
I'm obsessed with it—and with him. He is just the nicest guy. I met him for eight seconds in a hallway and took a picture with him two markets ago. [When we sat down with him in October], he was like, "I remember you, you're Jaimee." He's extremely inspiring because he's been able to meld his architecture skill with design and translate that into product. He has a coffee table book, which is something else that I would love to do—with the writing background, that would be a fun and natural fit. He's also a genuinely kind person who I can tell takes time to connect with people. I think he's inspiring lifelong dedication to him and his creation and art and talent.
That is something that I want to pay more attention to—the experience that I'm giving to the people who hire me and my team, and make sure that I'm creating something like that. Even if it's just for one [person], this memory of a truly beautiful experience.
What are the first steps to doing that? What does that look like?
Well, the first step, I think, is our word for the year: fancy. We want to give people a fancy, fanciful, luxurious experience. It came from asking for feedback from our clients and realizing we had opportunities to serve with more elegance and care. It came from spending time with Ray and other people at market and realizing that all business is about human relationships.
[So far,] we've been focusing on our projects and spec books and making sure that our portfolio is awesome. Now that all those items are checked off, we need to transition to making sure that the relationship—the experience—is also there for the consumer. So, the first step is just realizing it. The second step is making sure that the client is always number one. It's easy to be like, "The client called with a question, but oh, my gosh, look at this to-do list." Yes, half of this list is stuff that serves them, but they don't know that. It's about making calling them, making sure they're happy, our top priority. I know it's important and I know it's the right path.
I love that you said you have a word of the year. What were some of your previous words?
Last year was elevate. We'd been doing projects that were good—they were exciting—but we wanted to compete with top-level [local] designers and projects. So we focused on elevating, and by the end of the year we had hit some major goals. We had the projects that we wanted. We were working with the builders that we wanted. The year before that was systems, because I needed to create systems. Whatever the main thing we need to do for the year is, that's the word.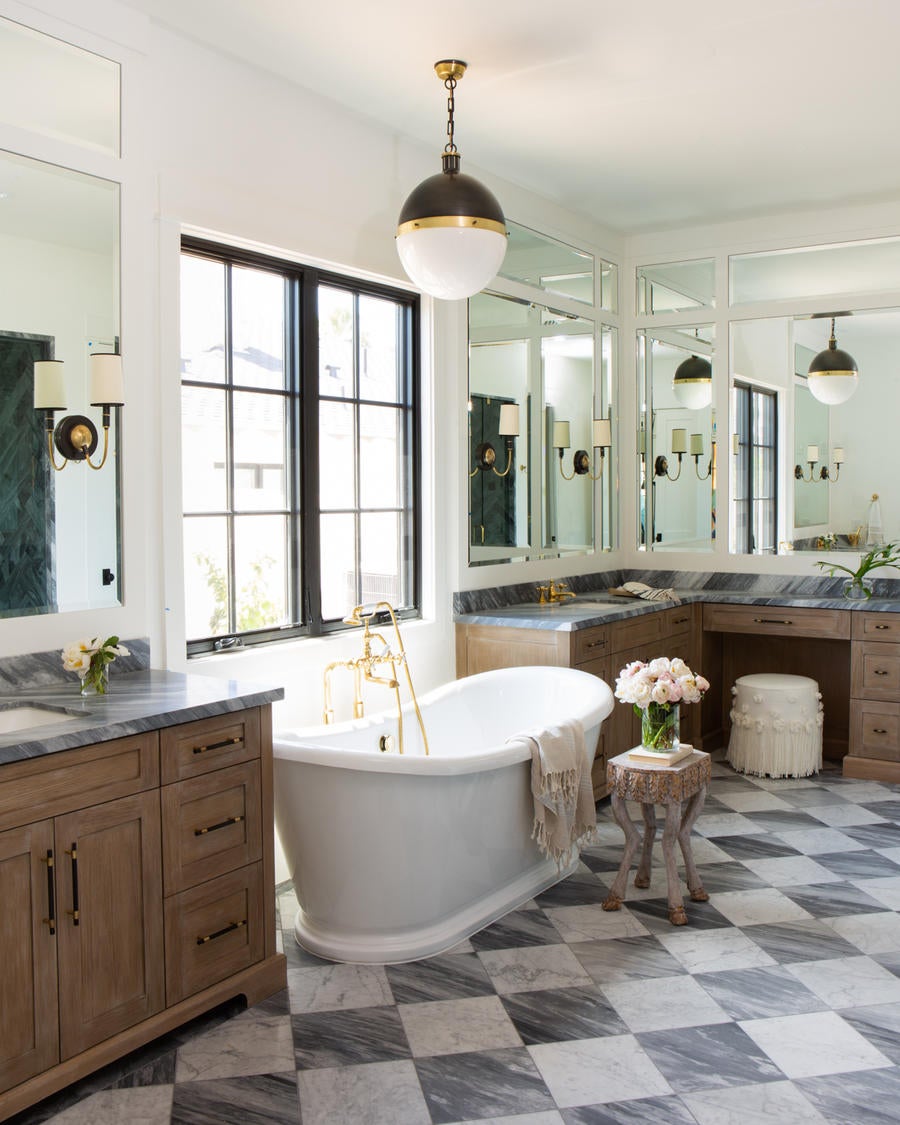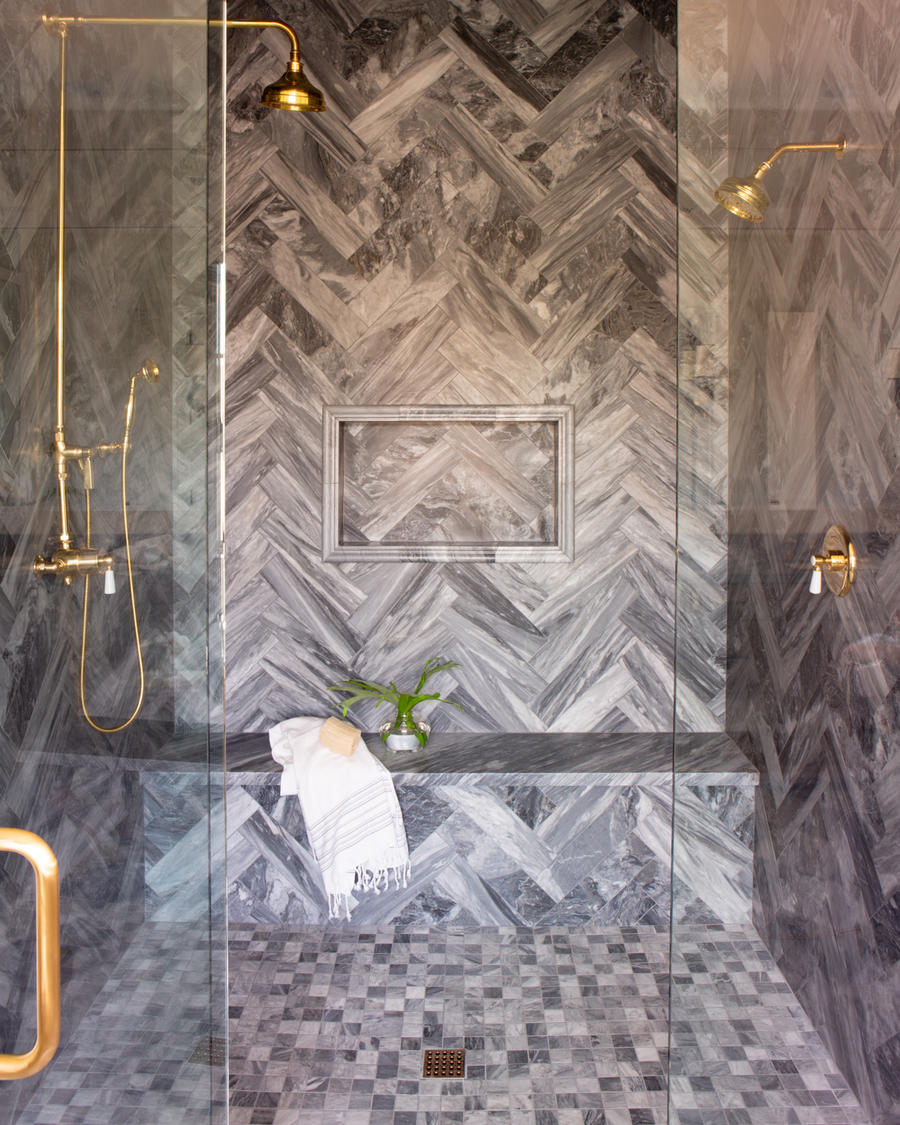 How do you keep that top of mind all year? I feel like my resolutions tend to lose steam by the end of January ...
I write it on a note and tape it to my monitor, so I'm staring at it every day. I used to do that when I was a reporter with sentences that I loved; for a while, I had an Adam Gopnik quote taped to my monitor. It just sinks in.
The team members all know what the word is, too. Last year, we'd be like, "Well, do we [take this project]?" And I'd be like, "No, we elevate!" Or they'd say it to me. We were talking to a client last Friday—a great client with fabulous projects—who has a new baby and was just having the worst day. I was like, "OK, we need to send her a couple bottles of wine and some treats. Let's do that tomorrow." And my assistant Jen was like, "Yes, fancy!" So, we did it. Little things matter to clients. They love it when you remember their birthday—last year, we started making sure that every client got a gift or flowers, or at the very least a phone call, on their birthday. Those little things create the big thing, which is a lasting memory of a fabulous experience.
We were talking earlier about storytelling, and Ray Booth's telephone table. Does having that connection to the piece make it easier to sell to clients?
It really has made a difference. We're able to explain and romance the piece—to give them something to dream about and fall in love with. For upholstery, it is so important to me that we sell our clients comfortable furniture. Out here in Arizona, we have these big, huge houses and people are all about laid-back comfort. I promise my clients that I will never sell them anything that I haven't sat in or that isn't comfortable. So, I spend lots of time at markets doing that, and we take photos of ourselves in the pieces to show them.
Are you showing them the photo for scale, or is it really about saying, Look, this is me sitting here?
Both. We do have a few pieces in our studio—a chair from each of our go-to upholstery lines—that they can sit in. But that exact sofa is not going to be in the showroom next door for us to walk them over to. You can show a client a picture of a sofa and they're like, "OK, that looks comfortable." But if you send them a picture of you in the sofa—you're sunken in and you happen to look real happy, they're like, "Oh, that is comfortable." If you don't have a showroom to go to, it helps.
What do your design presentations look like?
We do it similarly for both phase one and two. We have these big wooden trays, and we create a vibe tray. If it's a bathroom, then it's a piece of the tile, a wallpaper sample, and we try to get the faucet and a photo of the lighting printed out and matted. I'll go and buy fresh flowers and put them in a vase on the tray, so it looks pretty. We do that again for a living room, but it's layering textiles and wood finishes and photos of art. They have that in front of them with each of the materials that we want them to be able to touch and feel. When we're presenting that, behind us is a big TV screen with the design boards on it. We make big PowerPoint presentations and go through it so they can see the details of each individual piece.
Are you showing them a rendering, or some sort of representation of the finished room as well?
It depends on the service level. We show them AutoCAD drawings. If it's a kitchen or a bathroom, we are going to elevate it. Sometimes we will have the room built in 3-D and SketchUp for them—we have someone on our team who can do that. But it's time-consuming, so we don't do it for every project. We've found that we can Photoshop boards together for finished rooms so that they look a lot like the finished room, but it's still a lot of PhotoShop time.
Is that what people need to get across the finish line?
I've found so, yes. That helps so much. It was interesting, because the friend that I worked with when I went out on my own, she didn't do that. She didn't give any idea of what the finished space was going to look like. She just showed them individual pieces, and they made choices. I thought that was cool, but that doesn't work for people now, I don't think. They expect to see what it's going to look like: "How do I know these all go together?" We take a lot of time in the beginning to help them, to build trust, make sure they have the utmost of confidence in me and my vision. But it never hurts to say, "Yes, I know this is going to look fabulous," and "Here, see, isn't that beautiful?"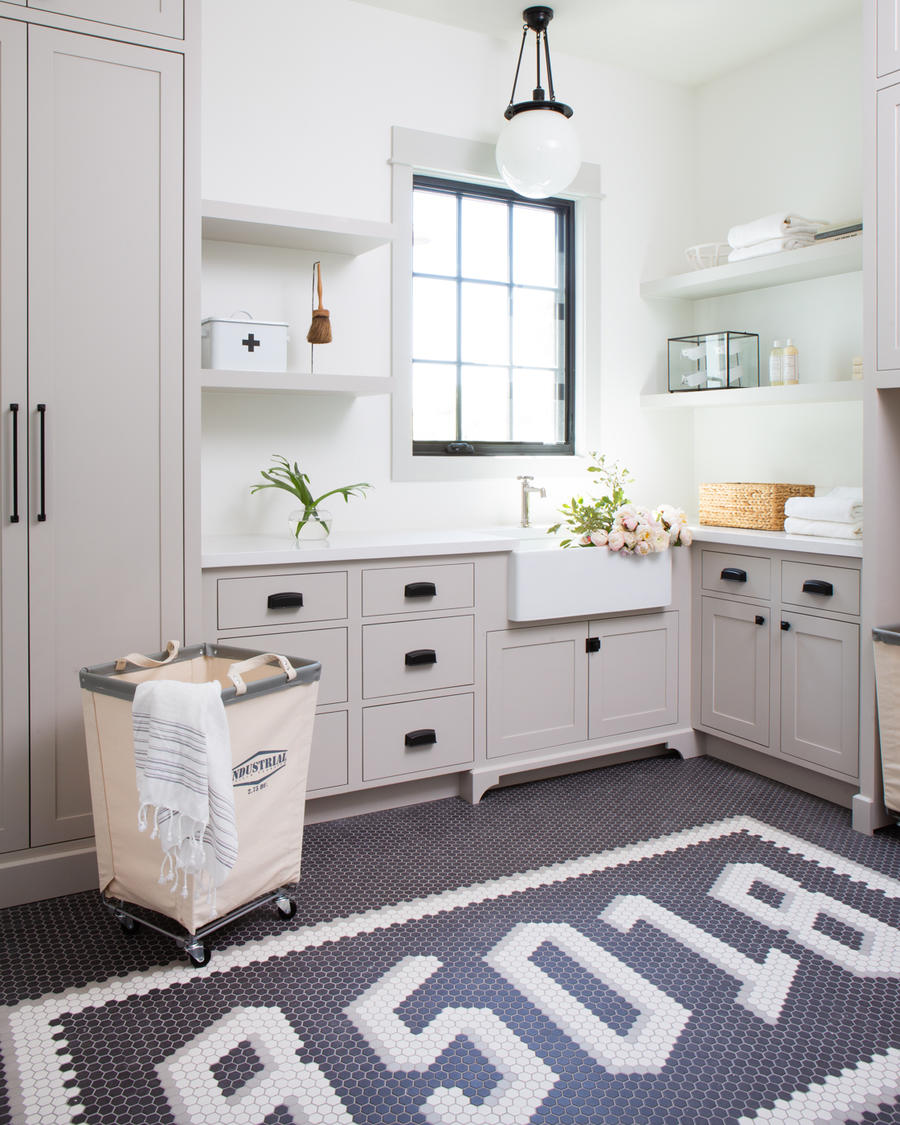 What's the next big thing you want to figure out?
I'd like to start doing our own product lines. Whether that means we're partnering with a manufacturer or not remains to be seen. When I'm looking for pieces to use in my projects, I'm not always finding what I want, so I'd like to [get to] that level. But that also means I have to spend a lot of time working on my social media profile to make myself and my firm attractive to people who would partner with us.
You manufactured a wallpaper line on your own. How did you decide that was the way to go?
I had an idea for wallpaper that we wanted to put in a spec house. We found an artist, she drew it, we researched different printers, they printed it, we did the math on how much money I did not make on it, and figured out that we needed to find a different printing company. But, you know, that means a trip overseas—and that's just not what I'm doing yet. But it was a fun experiment. I learned a lot. We still set it, and we do get requests for other patterns, though that will probably not be happening for quite some time.
How do you describe your design style? What are clients coming to you and your firm for?
Our design style is clean, fresh, a little edgy and based in tradition, but the hallmark of my work is light, white and airy. Most of our rooms are limited in color. We're in Arizona, so we have these big, expansive spaces filled with all that beautiful desert light. We do some color, but I am definitely more interested in layered textures and layered time periods—creating interest with age and history and varied tones rather than with color.
How does the climate influence what your clients are looking for, or your design sensibility?
We don't like leather sofas. They're hot and you stick to them when it's 120 degrees in the summer. We also stay away from heavy chenilles, and even velvets sometimes feel too wintry. We have winter for two weeks, and it's really more like autumn.
The outdoor furniture is a really big problem for designers in Arizona because it does not hold up—it does not stand up to the sun here, which is so strong, it turns some performance fabrics yellow. You cannot do teak; that is a hard no. And metal is too hot. It's the hardest thing for people here. So, there's a few local people and manufacturers that we can use, but we have to spend so much more of our clients' budget on the outdoor furniture to make sure that we're not selling them something just for one summer.
What do you look for that does work?
We look for fully upholstered items, a slip-covered sofa or chair. (Some fabrics don't hold up, but there are plenty that we know that do.) We recommend those because you're not touching anything hot, and those frames are fine with the fabric protecting them. Concrete is great for coffee tables and dining tables, but it gets hot, too.
We lean on the manufacturers when we haven't used them before. I say, "If I call you next summer because this [piece] didn't make it [in this environment], what are you going to do? You're telling me it will stand up to our sun—but if I call you and say, 'OK, it didn't. It's been one year and it's done,' are you going to replace it or not?" And if they're not, we're not going to buy it.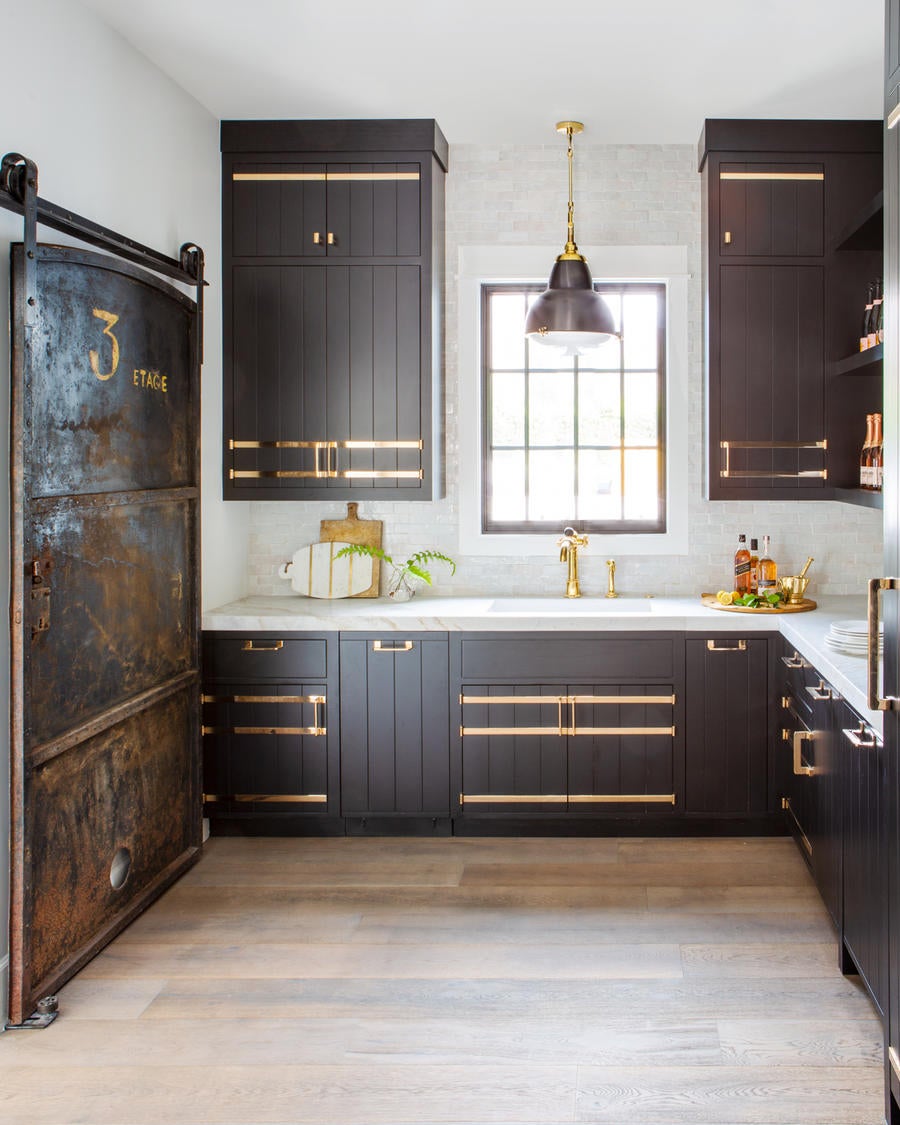 Are there a lot of vendors who will say yes?
There are, and those are the ones that we don't have to replace. Or if they say, "Oh, well, we guarantee it under cover," we won't do it. There's a company called Cavan, which was started by a local cabinet company, that makes outdoor furniture with a Belgian look—that's my go-to for stuff that is going to be fully in the sun all day, every day. [The owner] lives here and he's making furniture for the people who live here.
You've built an incredible career in less than a decade. As a relative newcomer to the design industry, what has surprised you most?
I think that it's important to remember that we are all still learning—and to not be afraid to ask for help. I ask other designers for help all the time. I also have people asking me for help, and I give it, and then they give it [back] to me. I think that is one of the things that people either don't know yet or forget about the design community: Designers want to be helpful. I called a designer [I didn't know] because my client was obsessed with this light fixture that was all over Pinterest, and it was her work. I could not find it anywhere, so I called her after spending weeks looking. She was like, "It's from this weird little place in Paris." She told me the name, we found it and the [client used] it. That kind of stuff bowls me over. I love it. I think one of the greatest things we can all do is help each other. And if you ask and you give, it comes back to you.
To learn more about Jaimee Rose, visit her website or find her on Instagram.
Homepage image: Jaimee Rose | Isaac Bailey