It's Tuesday, the best day of the week—at least, for the BOH news desk. In our weekly digest, find a roundup of need-to-know (and nice-to-know) news.
BUSINESS NEWS
Stout Brothers Co. has acquired the 125-year-old Bassett McNab Company. "Our two families have ties dating back over a hundred years, even before the establishment of Stout in 1927," Kate Greenawalt, vice president of sales at Stout Brothers, said in a release. "That history certainly played a part in why we were interested in this acquisition. Any company that has lasted this long must have a solid foundation in the industry, and Bassett McNab has some of the deepest roots." Since 1894, Bassett McNab has been sought after for their classic toiles de Jouy, large-scale chinoiseries and grandiose floral prints. Stout plans to reintroduce the brand by restoring these classic designs.
Leather upholstery producer Bradington-Young has kicked off production at its recently expanded factory in Hickory, North Carolina, increasing production capacity by half and streamlining workflow so that each order can ship in 45 days or less. The building, now 160,000 square feet, houses the brand's executive and product development teams.
Humanscale has released its latest corporate social responsibility report, and it includes an increased focus on ingredient labels (like with food, but for furniture), self-sustaining factories and other ways to challenge traditional manufacturing. The report captured the brand's net impact of its efforts in the last year as well as its commitment toward positive impact in the future.
LAUNCHES, COLLABORATIONS AND PARTNERSHIPS
Lifestyle brand Mitchell Black debuted a new direct-to-consumer brand, MB Home. Its first product is Wallpaper Tiles, DIY peel-and-stick squares. "While Mitchell Black is a designer and trade-focused brand, I saw the need to evolve and offer a branch of Mitchell Black to the design-savvy consumer," founder Lynai Jones said in a statement. "MB Home will fill the need for those who are more apt to do it themselves."
Window treatment manufacturer Kirsch announced today the launch of a comprehensive collection of shades, draperies and drapery hardware, which consumers can peruse through a free shop-at-home design service available exclusively through The Home Depot.
Alison Roman-approved kitchenware disruptor Material is growing its cult-favorite assortment with a new line of copper-core pans, The 29 Collection (copper is the 29th element on the periodic table). Available in three configurations, the pans cost either $95 or $105.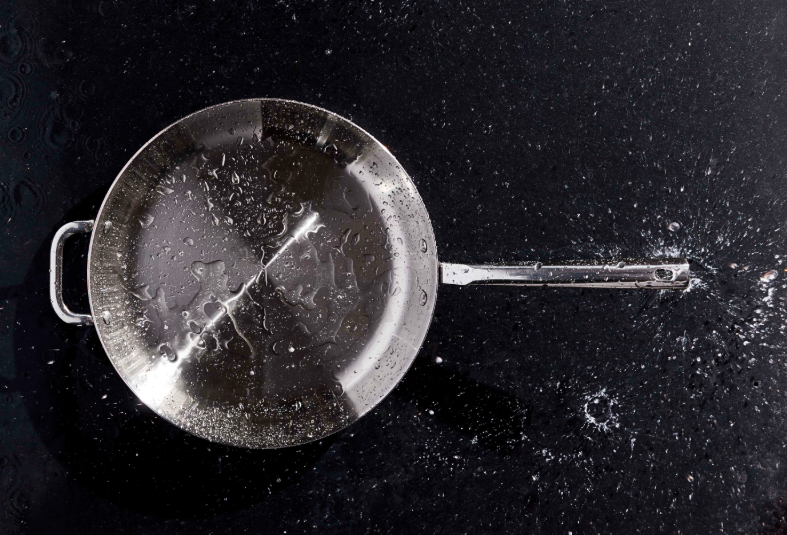 OPENINGS, AUCTIONS AND EVENTS
Paris Design Week is right around the corner, kicking off on Thursday in the glorious City of Light. Events are being held throughout the capital.
And next week brings our sold-out debut conference, Future of Home. Industry leaders Michael Barlow of Fernish, Anna Brockway of Chairish, Dan Calkins of Benjamin Moore, Kate Freebairn of Google Nest and others will provide insights and inspiration.
RECOMMENDED READING
For The Cut, Wendy Goodman reports on the showroom of fashion designer and ceramicist Peter Speliopoulos, whose work will be on display at the New York design studio Les Ateliers Courbet this month. Goodman stopped by Speliopoulos's showroom in Queens to experience pieces including mounted African masks and photographs by Daniel Gordon.
CUE THE APPLAUSE
Here is our standing ovation for Design*Sponge, which published its final post Friday. "I am so grateful to have had the privilege to steer this small but mighty ship," wrote founder Grace Bonney in the article, which was titled "15 Years: Farewell and Thank You." Bonney announced that the site would close back in January. In an interview with BOH, she shared why: "I love niche publications and I love talking about regular people, not celebrities, so I knew it wouldn't be true to our core to keep moving in that direction (which is where so many of the ad dollars are directed)," she said. "I'm not saying it would be impossible to make that work, it just didn't feel right for us. I hope that indie press that's not ruled by sponsored content or celebrities or clicky headlines will still have a place online in the future—I think it's totally possible, and I'm hopeful for that space and what the next generation can do with it."
Homepage photo: Courtesy of Stout Brothers