By Katy B. Olson
How can advertisers reach the design-driven reader? Domino is leveraging the power of teamwork to answer that question. The Domino Collective, a newly formed group of home design sites that includes A Beautiful Mess, Design*Sponge, The Everygirl and Dering Hall, debuts this week, inviting advertisers to sell across the partnership.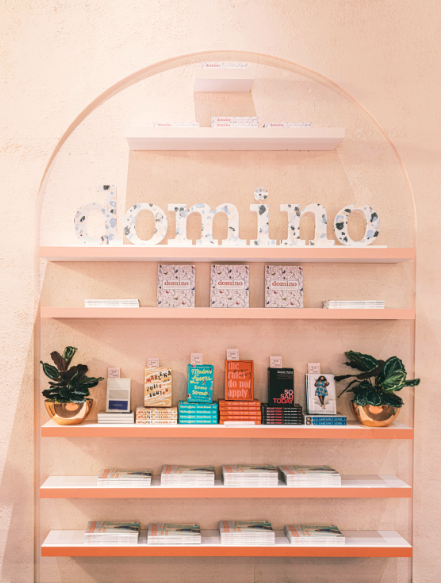 Of these partners, most reach 900,000 to 1.3 million monthly unique visitors, and all of them reach between 1 to 2 million via social media. Add that to Domino's own audience (which has doubled over last winter and spring), and the first phase of The Domino Collective is reaching nearly 5 million monthly unique visitors.
Digital Dilemma
What Domino CEO Nathan Coyle—who built an influencer marketing business in his prior role at Refinery29—calls "audience fragmentation" has been a burden to advertisers in the past. "Audience fragmentation has been a challenge for advertisers looking to reach design-obsessed consumers at scale," he said when the initiative was first announced earlier this spring. "We're delighted to bring together the world's foremost design tastemakers with The Domino Collective—connecting brands with impassioned consumers. We've created the largest community of design talent and content, and we'll be showcasing that in exciting ways across different platforms in coming months."
Site Partners
Domino's criteria for the partnership: top editorial and an extensive reach. "We looked primarily at two variables: First, we identified creators whom we believe create outstanding premium content that has caught the eye and admiration of our editors. Second, we looked for creators who had reach unto themselves. Hence, we identified a collection of sites where three out of four each have nearly 1 million monthly unique visitors unto themselves."
The chosen partners bring to bear design-driven audiences of varied stripes. Design*Sponge, for one, has been crowned "Martha Stewart Living for the Millennials" by The New York Times. The Everygirl addresses career-focused, creative women, while the two sister-owners behind A Beautiful Mess dive deep into all things do-it-yourself, and Dering Hall serves as a designer- and consumer-targeted marketplace for high-end furnishings.
At present, the Collective will remain small and focused. "Our intent," shares Coyle, "is to maintain a very exclusive, handpicked selection of sites that will never increase beyond the single digits."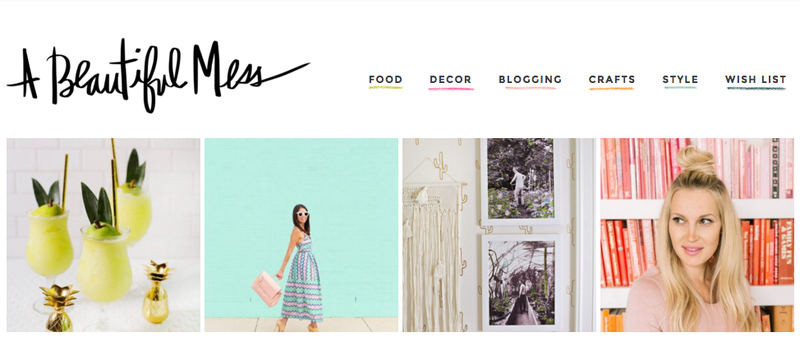 Why is the partnership a good fit for individual sites? "Dering Hall joined the Collective because we passionately believe in the creation of digital marketing tools for design market brands that target our audience," explains Peter Sallick, co-founder of the design marketplace. "Additionally, the agreement spurred our own development of more advertising opportunities on the site. We like the approach Domino has taken, because Dering Hall remains in control of which ads are seen by our audience, ensuring that we maintain the highest-end content possible."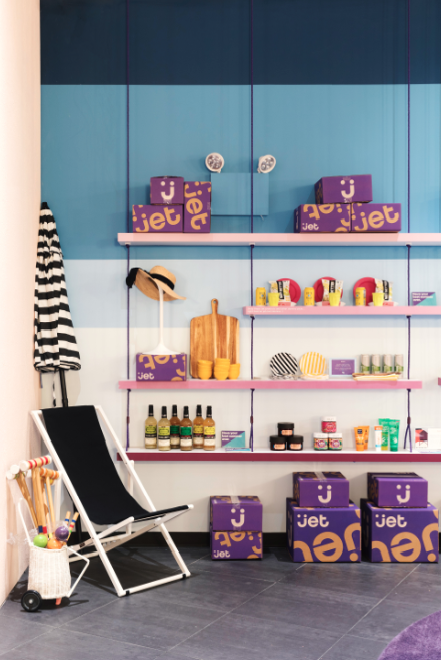 For blog A Beautiful Mess, the partnership's appeal is, in part, its multilayered approach. "I liked the collaborative energy between all these different platforms, which makes it a 'one-stop shop' for advertisers to discover and reach out to new talent for branding opportunities," Claire Wei, director of media relations at Lennon Group, tells EAL on behalf of A Beautiful Mess. "The idea that all these content creators are represented in one platform makes it appealing to an advertiser like me." Also relevant is the unification of seemingly separate spaces. "Domino Collective makes the online decor/DIY environment an organized and official space, rather than individual platforms that operated independently from each other," says Wei.
Jet.com and Wolf Gourmet are among the contingent of advertisers who have already signed on, including Douglas Elliman, one of the latest to come aboard. The real estate brokerage's new campaign, "It's Time for Elliman," is debuting at The Domino Collective, with a focus on major milestones that the firm says will align with audience members. "The Collective provides incredible content for a wide range of consumers of varying ages who believe that their home serves as the foundation for living well," Dana DeVito, senior vice president of marketing at Douglas Elliman, explains to EAL. "[We] believe our new campaign, 'It's Time for Elliman,' resonates with this audience as we, too, underscore important life milestones that call for selling or buying a new home no matter the stage of life."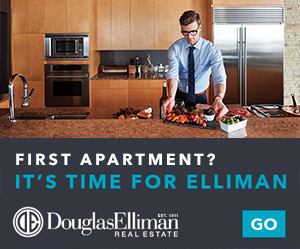 DeVito says the design-focused audience offered by the partnership presents a natural fit. "Art and design are two pillars of the Douglas Elliman brand and represent passion points for many of our clients around the world. The connection between art, design and real estate is undeniable, as our clients make a correlation between beauty and design found both inside and outside of the home."
Marketing Mastery
The partnership is one aspect of a multipronged approach to working with influencers that also includes Influencer Marketing programs, which connect advertisers with top influencers to produce original content for branded programs. "Here, individual creators will act as both the studio and the distributor: creating custom content (with direction from Domino and its clients) and publishing that content on their social channels," the company explained in a press release.
Family-owned coffee company Illy is one of the first influencer partners; for the project, Domino is working with two lifestyle leaders/influencers to both produce and publish custom, coffee-focused content around the Italian brand.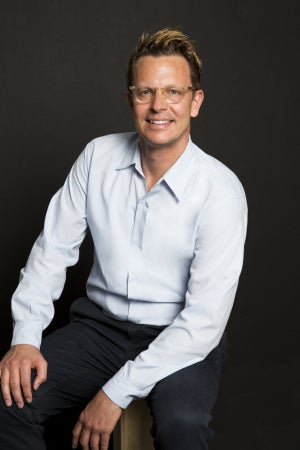 Also on Domino's docket are the Contributor Network, which engages influencers and creators across a range of diverse backgrounds and platforms to create content for the magazine, online and in print; and The Market by Domino, an application-based e-commerce platform that welcomes individual artisans to sell their wares, from teakettles to beauty products.
Domino's strategy is indicative of readers' morphing attitudes when it comes to native content and "advertorial." Coyle says it's "very reflective of the current state of the digital publishing industry, particularly when it comes to younger audiences." That generation, he says, is "turning away from legacy publishing brands and formal publishing operations to give an increasing portion of their attention to individual content creators, i.e., bloggers." Have those attitudes changed since Domino's initial founding, back in 2005? "When done well, and done transparently, readers embrace and almost never reject, native content," explains Coyle. "Younger audiences in particular understand that [Domino Collective's ability] to generate revenue [is what] fuels our business."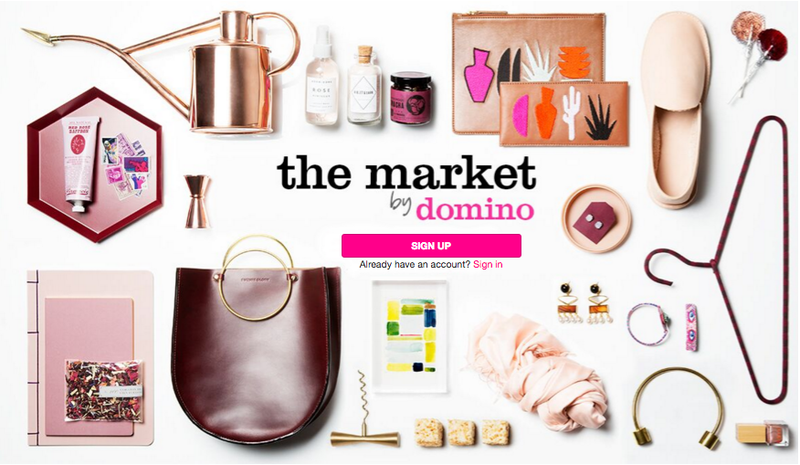 The sum of these approaches echoes a multifaceted focus that still embodies the mentality of the magazine's core reader. "What I've always loved about Domino is that it first inspires, then provides the resources to turn it into reality," says DeVito of the Collective's appeal. But it's a sentiment that also extends to the brand's other entrées. "The direction is not overwhelming, like you find with other home decor sites and magazines, allowing readers to actually see the end result," she adds. "It's clever in that it is both aspirational and achievable."