Growing up, Kate and John Greenawalt spent more time with sample books than they did with coloring books. Born to a textiles road rep, the siblings spent many a weekend at their father's office, helping in small ways here and there—from placing address labels on to-be-mailed price lists to loading the car with sample books.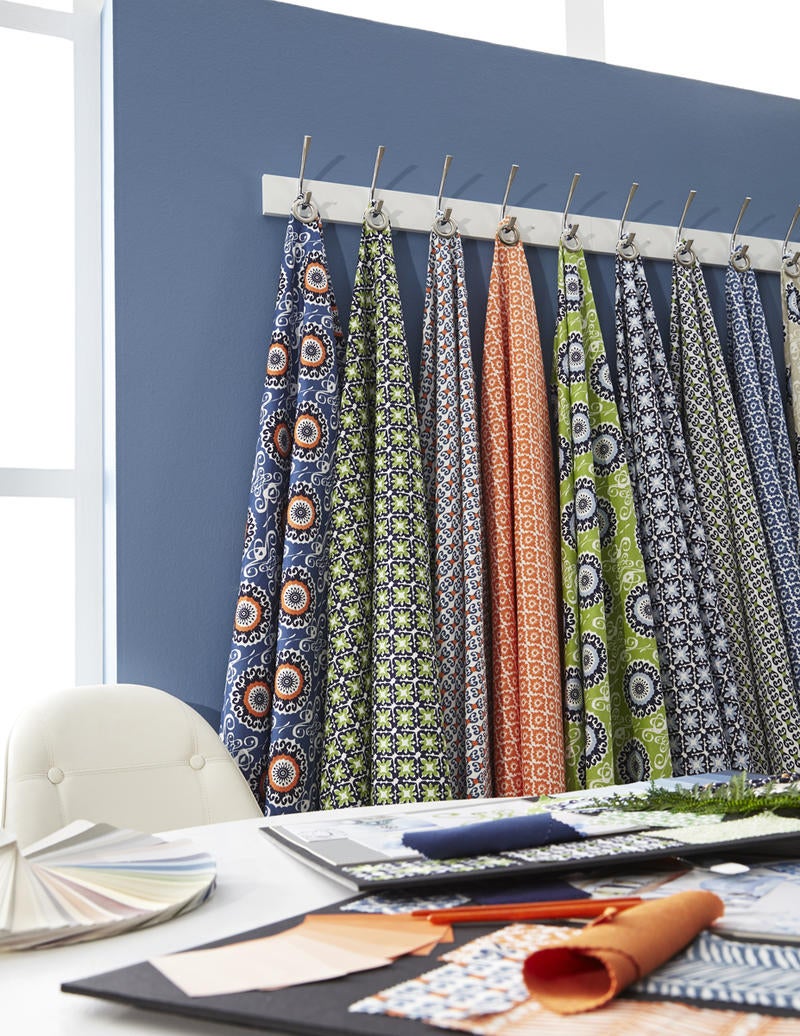 "We've been involved in this business since we could apply a sticker to an envelope," John tells Business of Home. "Dad had a very large territory, so he pretty much left Monday morning and came back Friday afternoon. It was before computers and cell phones, so we were at the office a lot on the weekends for him to catch up on paperwork," Kate adds.

The family connection goes even farther back. John and Kate's great grandfather and great grand-uncle left sales roles at La France Industries to establish Stout Brothers in 1927. Four generations later, the Philadelphia-based company has evolved from upholsterer's resource to an international distributor of fabrics, trimmings and drapery hardware.

With an expansive archive of traditional designs in place, today's generation of Stout leadership—Kate is the national sales director and John is the director of ecommerce and marketing—is focused on developing the brand's more contemporary offerings. Doing so began with Marcus William, a division of exclusive and fresh designs introduced by Stout in 2013.

"Designers have had a battle with ecommerce sites, and so have we. Several of our vendors are also selling on outlet sites, so we felt the need to protect ourselves by coming out with more exclusive product," says Kate.

While the Marcus William line may only represent a small share of Stout's assortment, it has become the 92-year-old company's fastest-growing segment, with a year-over-year sales increase of 42 percent from 2017 to 2018. In hopes of continuing the line's success, Stout is looking to the art and design community, and debuted its first collaborative print line, La Bella Vita, with Annapolis, Maryland–based textile artist Victoria Larson last month.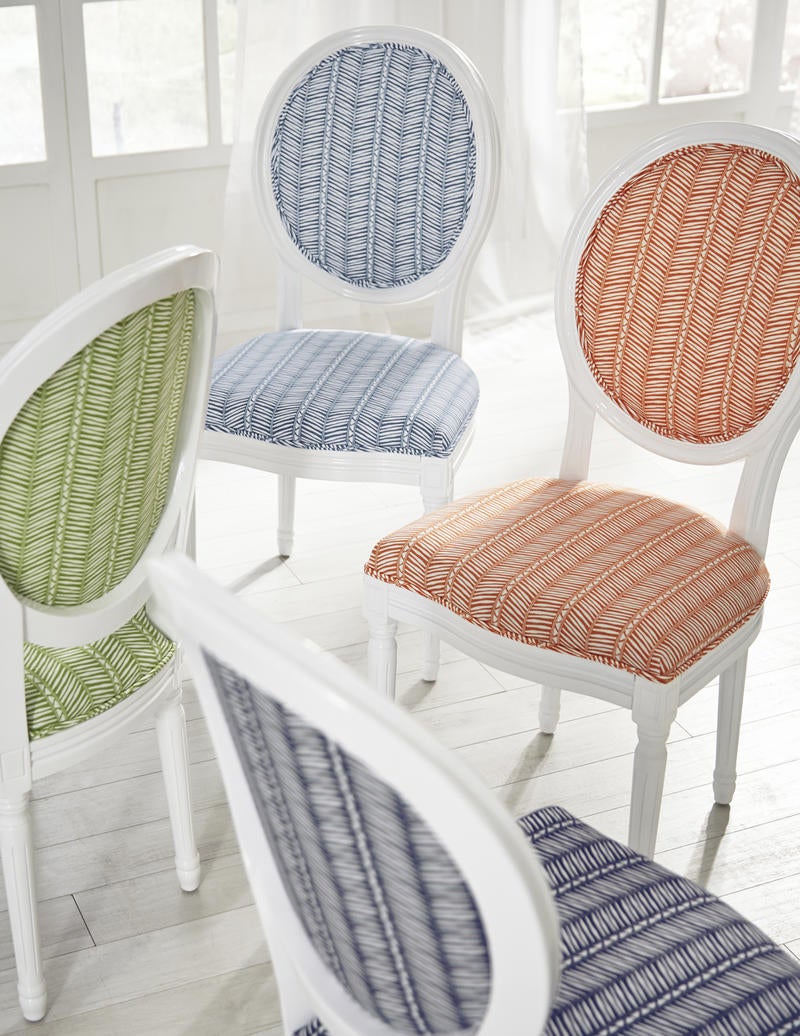 "As we set out to expand the Marcus William line, we knew that we wanted to work closely with talented artists who could inspire the design community," says Barbara Godwin, head of product design at Stout. "We approached Victoria in early 2018 after seeing her textile designs and felt there was a great opportunity to work together. We really enjoyed [her] relaxed yet precise approach and thought she would be a perfect fit for our first artisan collection."

In addition to her designs, Larson was able to bring expertise in the silkscreen process to the collection, which is inspired by her European travels and hand-printed in Rhode Island. "We want to be a place where artists can come and showcase their beautiful work to the design community. Artists like Victoria fill this void and after working together we've realized how much we enjoy the partnership, the process and the results," says Godwin.

And like any idea developed at Stout, it has to earn—or at least learn from—the endorsement of the generations before it. "Having your family here with you, there's a lot of checks that happen," says John. "If our father or grandfather has come to us to say, 'We tried that before and it doesn't work,' we don't look at them and say, 'You don't know what you're talking about.' There's a level of respect and understanding when we come up with ideas."