By outward appearances, it's business as usual at Homepolish. The company's website features a looping video of a bedroom in creams and whites with a tagline superimposed in a tasteful font: "Meet the best interior designers and renovation professionals." New users of the online interior design platform can sign up for an account, and within days, they'll be contacted by a designer, interested to hear more. The brand's Instagram account is active, posting daily.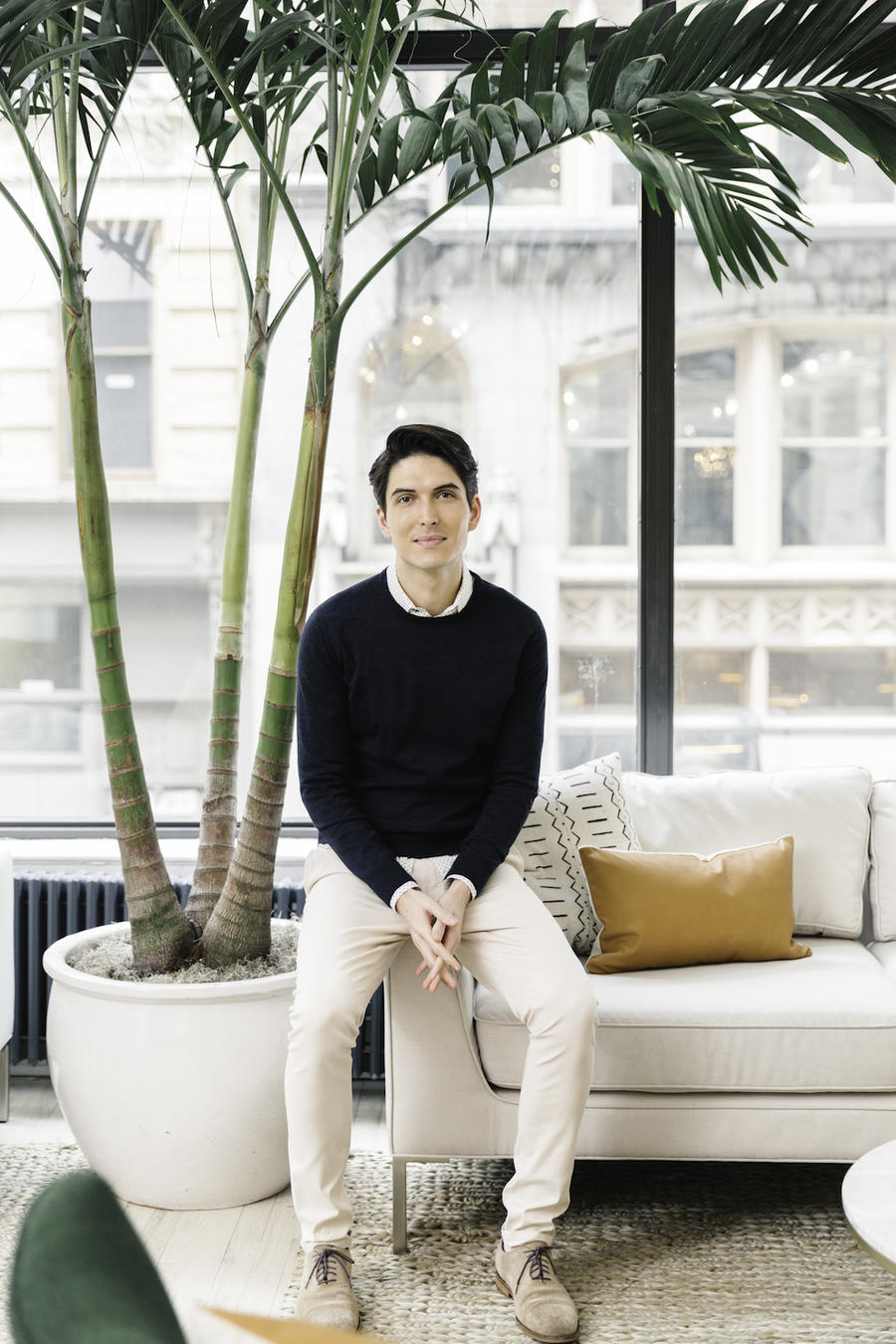 However, behind the scenes, Homepolish is in the thick of a tumultuous period. Since late June, the majority of staff has been on unpaid leave, the company has vacated its 12,000-square-foot Manhattan office, business is being slow-walked, and a skeleton crew is keeping the site running while co-founder and CEO Noa Santos tries to secure new funding.
In a candid interview with Business of Home, Santos acknowledged that this is a difficult time but expressed confidence that Homepolish can weather the storm and emerge stronger. "What gives me some hope is some of the biggest, most successful companies on the planet have gone through this," he says. "It's always right before a [new round of funding] that it's the most challenging culturally, but in terms of the startup world, I don't see this being a crazy anomaly."
BOH spoke to Santos, designers, and current and former employees to get a complete picture of what happened at Homepolish—and what's next.
NEW MONEY, NEW PRESSURE
Like many startups, Homepolish's history can be neatly divided into two phases: a scrappy period of bootstrapping followed by an injection of cash that brings change, new pressures and new incentives. Pre- and post-funding. Much of the company's troubles can be traced to the latter period.
Founded in 2012 by Santos and early Buzzfeed employee Will Nathan, Homepolish was one of the first startups to offer interior design online. The company grew out of a service the Stanford-educated Santos had devised called "50 for 50," in which he provided a 50-minute design consultation for $50. Nathan, an early client, loved the service, and he and Santos went into business.
Together, the partners built an online platform to connect clients to designers, focusing on an underserved demographic: young, upwardly mobile professionals who had enough money to spend on a project, but not quite the budget to hire an established designer. It was a hit with clients as well as designers—especially young designers. Homepolish offered a compelling proposition: a pipeline of projects, great marketing and the support of a centralized back office. Though some designers found themselves working far beyond the hours they were paid for, newcomers were happy to make the compromise. Many built up a portfolio of work through Homepolish, then graduated to running their own firms—some, like Orlando Soria, even went on to become design-world celebrities.
Though Homepolish's competitors—including Laurel & Wolf, Havenly and Modsy—were quick to jump into venture funding, Santos and Nathan took their time, reasoning that it would put them in a better position to negotiate. Homepolish was profitable, growing fast, and had a happy roster of designers and clients. Why jump the gun?
However, the pressures of bootstrapping a growing company mounted, and in 2016, Santos and Nathan announced a $20 million round of funding, led by the Boston-based firm Elephant. At the time, Santos told Forbes that the funding pegged the company's value at $100 million, and that he intended to spend the infusion of cash on new technology and hires.
He made good on his promise, investing in more sophisticated back-end software and bringing on dozens of new employees. However, the investment introduced pressure to rapidly scale the company. "Every company that raises venture money raises with an expectation—you literally have to paint a forecast of the company for five years in the future, that's how you raise capital," says Santos. "If it's venture money specifically, you have to paint a very aggressive forecast."
Some former employees say that, post-funding, the focus at the company shifted away from the core business of connecting designers to clients and supporting that relationship. Santos argues that Homepolish only pursued initiatives that were aligned with its original mission. Whatever the intent, the post-venture period at Homepolish has been one of experimentation.
FAIL FAST, FAIL CHEAP
Post-funding, Santos and Nathan would develop many new initiatives. Expansion into additional markets. A project management tool called Collection. A purchasing support team dubbed Concierge. A "Homepolish for general contracting" service called Build.
Some efforts, like an e-commerce platform, H Marketplace, were rushed to launch and didn't connect with an audience. Santos sees this as typical of startup culture. "We live by the adage 'If you're not embarrassed by your launch, you've waited too long,'" he says. "We launched a beta version [of H Marketplace], and the client feedback—which is why we killed it relatively quickly—was that it wasn't working the way they wanted it to work. We had a choice, whether to dump a ton of resources building an e-commerce drop-ship platform, or direct our resources elsewhere. Fail fast, fail cheap."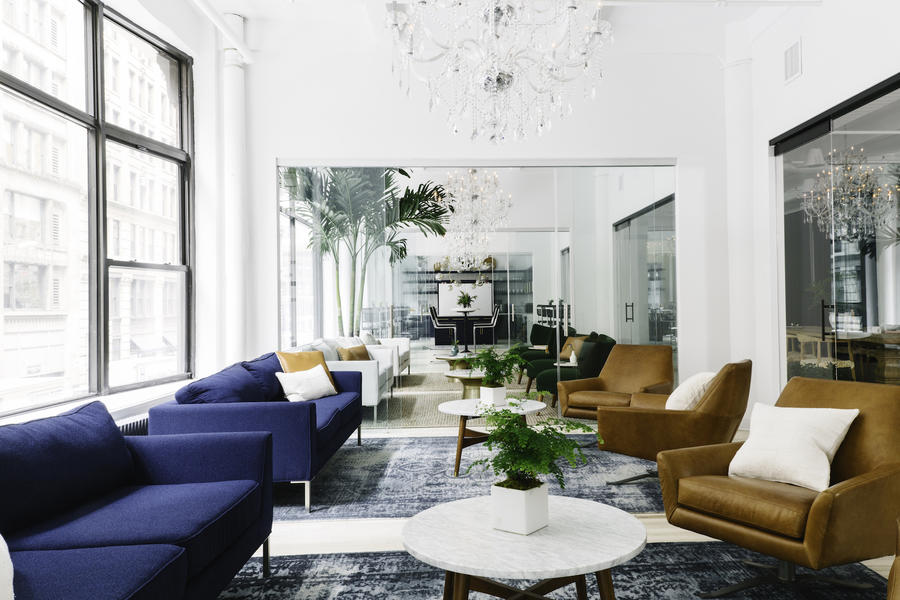 Aborted experiments like H Marketplace did not derail Homepolish (indeed, the design business rapidly grew) but the company still suffered a round of layoffs on Valentine's Day in 2017—10 to 15 employees were let go, including members of the core team. The move made it a leaner operation, but for some employees it was the end of the company's carefree we're-all-in-this-together startup culture. By this time, Nathan had left, leaving Santos as the CEO and largest equity shareholder.
WME, BUT FOR DESIGNERS
The post-funding experiments continued, and one—a new initiative dubbed Agency—caused mixed reactions among Homepolish's designers. Conceived as a new model for the contractual relationship between the company and its top talent, the idea was for Homepolish to take over even more marketing and back-office support. In exchange, designers would give the company a cut of the profits on all projects—even ones they brought in independently.
Agency was part of a broader mission to move into the higher end of the market and tackle bigger projects. It was also a way to guard against a common occurrence: designers building a reputation working through Homepolish, then leaving.
"When we launched Agency, the intent was: We have a select number of designers who are asking for a lot more money, who are asking for—and deserve—a lot more support, that we are taking a risk on, and in order for us to justify that risk, we need to make sure there's upside for us," says Santos. "It really is no different than WME, a multibillion-dollar company that represents creative talent, and it's exclusive. If we're going to put all of those resources into your business, there needs to be exclusivity."
Some designers were excited by the prospect of taking on bigger jobs. However, over time, many came to chafe under the arrangement. For one, sacrificing a cut on projects they had landed on their own became a difficult pill to swallow. Designers who worked under the Agency model also told Business of Home that communication around the concept was murky, that the profit split was constantly up for negotiation, that ownership of photos and Instagram protocol was a source of much debate, and that some clients saw Homepolish as an off-putting third-party interloper.
Santos acknowledges that the rollout created confusion. "What we didn't do well was outline exactly the level of support," he says. "I kept it pretty vague, knowing that we were in beta version. In hindsight, what I should have done was say, 'These are the deliverables we're going to give you.'"
On the flip side, Santos said he was lenient about the legal contracts underpinning Agency, never pursuing enforcement against designers who were in breach, to Homepolish's financial detriment. He also defends the value proposition of the Agency concept: "Homepolish as a brand could make a lot of money [on social]. We don't charge designers anything to put them in front of 2 million people. That's a huge value. So when they say we didn't deliver you enough support—well, if I delivered you five posts per year, that's $50,000 of Instagram and didn't charge you for it, how much support did you want?"
As the model evolved and the offer was extended to more designers in 2017 and 2018, Agency became a kind of Rorschach test. For Santos, it was a fair deal, and a necessary check on designers riding Homepolish's brand to popularity, then departing. For critics, including some inside the company, it was an example of overreach.
PR HITS
Heading into 2018, Santos was pursuing another round of funding. "The truth is, in the world of startups, you never stop," he says. "Day number two [after the raise in 2016], I was like, 'We need new money.' It's just kind of the nature of the beast." As part of the outreach, there was an effort to push designers to use the company's project management tool, Collection—increased volume would demonstrate to potential investors the scalability of the concept. Adoption was a struggle: According to a source inside the company, only 40 to 50 percent of designers use the tool, a number Santos confirmed as roughly accurate.
Despite the increased efforts and Santos's pursuit of new investors, the year came and went without a new deal for funding. In January 2019, there was another round of layoffs—about 15 employees were let go. Santos says many of the positions had been eliminated by advancements in the company's back-end software, bringing the company down to 75 employees, split between New York and Austin, Texas.
The layoffs had come at an awkward time, a week before a planned all-hands staff gathering, in which employees from Homepolish's remote offices flew to the New York headquarters to get hyped for the coming year. Instead, many arrived unsure as to the security of their jobs and the company's future. However, with assurances from Santos and the executive team of progress toward a new round of funding, most employees stayed on.
Then, early in 2019, Homepolish hit a PR minefield. A popular parenting blogger, Ilana Wiles, launched a very public shaming campaign after a botched remodel on her Manhattan apartment. In Instagram story segments and posts on her Mommy Shorts blog, Wiles highlighted messy tile work, sloppy finishing and a litany of other home-renovation horrors. Turning up the heat, she mobilized her 164,000-plus followers, who flooded Homepolish's Instagram posts with angry comments (some of them masquerading as legitimate negative reviews of the service). The story was widely circulated among parenting groups and covered in the media by House Beautiful.
The public criticism, Santos says, began after months of behind-the-scenes discussions. "We negotiated for a long time and came to an agreement—we literally had an offer that they requested—and at the last minute, they're like, 'Nope, this isn't going to work for us,'" he says. "I can sympathize with the client who's in this process and things aren't going well. … I get it, and I believe that she has a right to be upset. What I don't think she has a right to do is use her social following to spread misinformation and lambast designers that have nothing to do with this project."
Santos says that the Mommy Shorts incident has likely cost Homepolish business. It's indicative, he says, of the company's policy of defending designers, sometimes to its peril. "We have very heavily advocated for designers, even to our own financial detriment," he says. "When challenges happen, it was always us saying: Rather than a designer who might not make a ton of money footing the bill for a mistake—because when you're working with emerging talent there are challenges there—let's have Homepolish come in and try to mitigate this."
Though he declined to provide exact figures, Santos says that covering the cost of botched projects has been "a huge drain" on Homepolish's resources and likely the biggest factor in explaining why the company was careening toward a financial wall as 2019 wore on. The second-biggest, he says, is simply the reality of being a venture-funded startup: Homepolish was reliant on continued investment to keep up the pace of growth—investment that had not materialized.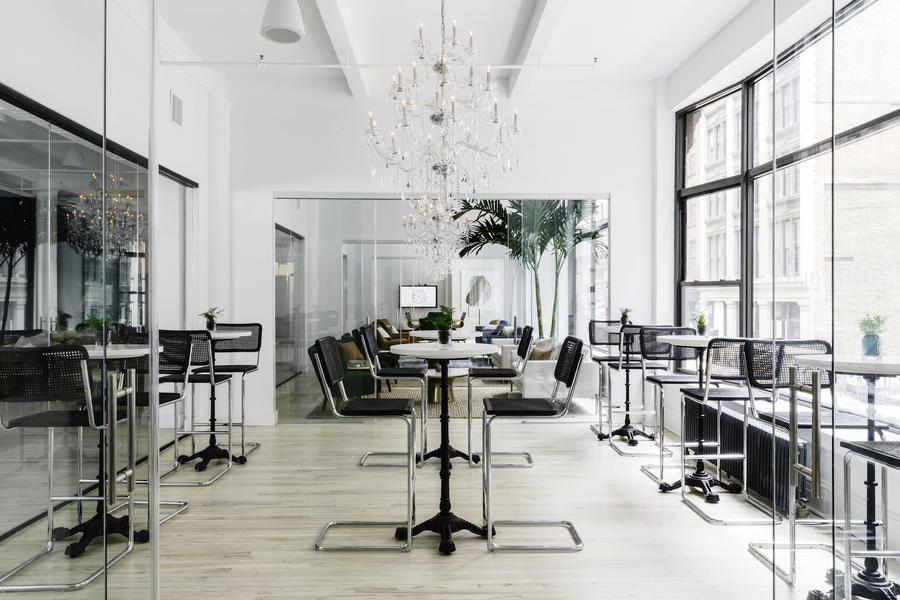 Sources inside the company say that the frantic pace of the post-venture period, with multiple new products being released on top of each other, at speed, has also played a part in the company's predicament. Santos characterizes a hectic environment as part of the normal package for a startup, but concurs that speed has occasionally taken a toll. "I think we were just trying to do so many things at once," he says in regards to the company's failure to enforce more widespread use of its Collection tool. "Again, all of this, the buck always stops with me. Everything that goes wrong in this business, I have to take at least some responsibility for."
FUNDING LIMBO
By summer, Santos hadn't yet finalized a deal with new investors, and Homepolish was running out of cash. On June 21, he made a company-wide announcement. This time, there were no layoffs. Instead, the majority of the staff was told to take an unpaid leave of absence. (Santos says he was the first employee to go without a paycheck.) Health care would be covered, but salaries would be suspended until the company secured new funding. A handful of employees were offered an alternate deal: They could continue to work full-time in order to keep the business operational. In return, they'd be paid minimum wage.
As an incentive to stick with the company, it was suggested that employees would receive backpay to cover their time away, as well as a bonus. However, many were then asked to sign contracts indicating no formal promise of backpay or a bonus. Santos says the paperwork was a necessary contingency of the uncertainty around funding, and that if he's able to secure the right investment, he'll make good on the initial promise.
"I'm still advocating for [a bonus and backpay]," says Santos. "I don't want people to work for no money, and I 100 percent want them to get paid for that interim time. Look, being a part of a startup means you're taking certain risks, and if you're willing to stick around and stomach those risks, you should have some sort of reward."
According to sources inside the company, on June 21, Santos had suggested that news of a deal was likely within two weeks. He maintains that he gave no specific timeline for new funding, but that he had been in the midst of a negotiation that he hoped would bear fruit. It fell through, and since then Santos has been trying to lock down another deal—Homepolish has been operating in its stripped-down configuration for almost two months.
The period has taken a toll on staff morale. Some sources inside the company describe an increasingly pessimistic outlook on weekly all-hands calls, and say many have come to resent being held in employment limbo—especially as it's not clear whether the full staff will be rehired even if Santos is able to secure funding in the near future. Adding fuel to the fire, on July 22 Santos's husband posted on Instagram that the couple had purchased a home in East Hampton. It struck some as callous that, during a period when Homepolish employees were being asked to hang tough for the sake of the company, Santos and his husband were publicly celebrating an expensive purchase.
There's no intent for Homepolish to change its mission or the way we deliver things.
Noa Santos
Santos says the deal for the house had been in place long before the company hit this rough patch, and while he understood the implications of the post, he says he "had to choose whether to ask my husband not to celebrate one of the biggest moments of our lives together since our wedding—because of Homepolish, which I've already asked him to sacrifice so much for—or to let him celebrate. And in that case, I chose my husband."
Santos estimates that roughly a dozen Homepolish employees have left since June 21, though he was unsure of the exact number. He says he's been heartened by the employee response to this period, and that there is a core team he's counting on to stick it out. A current employee told Business of Home that though the recent period has been tumultuous, she believes in the mission of the business and felt communication around the funding and the unpaid leave has been clear and fair. She adds that new clients are still coming in, telling BOH, "My phone is ringing."
In late July, Homepolish employees in New York were told to retrieve their personal belongings from the company's Flatiron office by August 1. The 12,000-square-foot space currently sits unoccupied, and the employees on reduced salary are working remotely. Santos says it's a move to conserve cash during this period and that he hopes to move back in, contingent on funding.
WHAT'S NEXT?
According to Santos, several potential partners are interested in investing in Homepolish, and he estimates that funding will likely be secured in a month's time. His future plans will depend greatly on the timing and size of the deal. However, the core concept of the brand, Santos says, will not change.
"There's no intent for Homepolish to change its mission or the way we deliver things," he says. "If it's a lot [of funding], you can do five things at once, which is what we did when we first raised capital. When you don't have as much money, you have to shrink."
Santos sketched a vision for the future of his company with a path to profitability based around margins earned on the purchasing of products and building materials. To achieve the volume necessary to make that work, he says he hopes to replace contractual agreements like Agency with tools and marketing firepower that designers will want to take advantage of. "I want to layer on so much support and incentives that designers are like, 'Why the hell wouldn't I bring a client I got outside of Homepolish through Homepolish?" says Santos.
Though some designers—especially those who operated under the Agency model—have developed mixed feelings toward Homepolish, there's widespread agreement that the platform still offers huge benefits for beginning designers. Even the brand's most strident critics acknowledge that the site played a key role early in their careers.
If Homepolish does emerge stronger from this tumultuous period, many will have reason to cheer—chief among them, the hundreds of designers who currently do projects through the site. If it doesn't, it will serve as a cautionary tale about the challenges of bringing the incentives of venture capital to a high-touch, personality-driven industry like interior design.
Whatever the lesson, new money continues to pour into the space. This spring, e-design startup Modsy announced a $37 million round of funding, and last year, design startup Livspace raised $70 million. Livspace's mission? To bring a Homepolish-like design experience to India.