Client management is a central feature of Homepolish's new software platform. Known as Collection, the platform streamlines workflow, updates product and shipping details in real time, and provides concierge service—an unprecedented level of service in the category of design software. As the digital design brand's founder Noa Santos says, "Collection will be the only end-to-end software that enables designers to effortlessly set a budget and edit items within that budget, while being able to get their clients' feedback in real time." Santos discusses the development with BOH.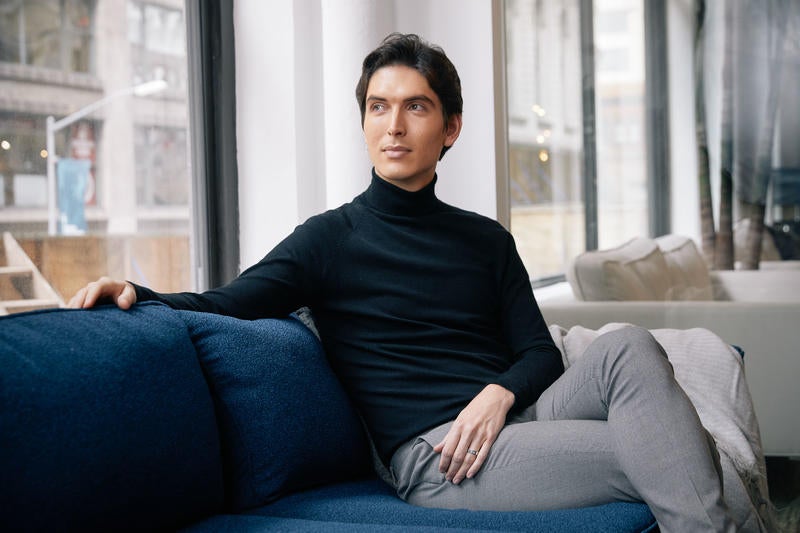 Photography by Christian Torres for Homepolish
Walk us through the development of Collection.
Collection is a tool imagined for designers by designers, and it's just the beginning of what interior design will look like in the future. Too often, the design process is unnecessarily cumbersome and the result is wasted money, time and emotion, while the reality is, designers and clients want the same thing—a smooth experience and a stunning space.

Collection is the first part of our answer to this challenge, and it's meant to streamline a big part of what a designer spends their time doing—sourcing, ordering, tracking and managing furniture and decor items, and then throughout that process, communicating all of the relevant details to their clients and the other parties involved.

Collection is a tool imagined for designers by designers, and it
'
s just the beginning of what interior design will look like in the future.

We know that with the right intentions, the right technology and the right supporting services, we can make the collaboration easier, the business more efficient and the resulting experience more spectacular for everyone.

How does the tool differ from competitors?
While we felt it was absolutely critical to start with designers as we envisioned and designed Collection, we've set out to streamline the process for all stakeholders involved—this means designers, clients and eventually vendors, build professionals, purchasing agents, etc. Most tools cater to only one, maybe two, of those participants and exist solely as technology. For Homepolish, Collection is a part of a greater system that marries technology and services and thus allows stakeholders not only to work together in a robust and beautiful tool set, but also to access a suite of services that continue to drive toward a better overall experience.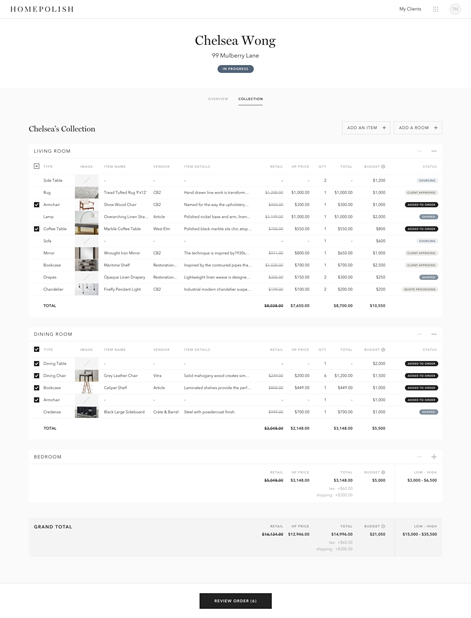 While other tools out there have been closely mapped to how the process has run in the past, we believe that precedent can be coupled with worthy innovations to dramatically improve the design experience going forward.
What features do you think designers will be most excited to adopt?
To begin with, designers are going to love the features that make it easy, simple and beautiful to communicate with clients throughout the sourcing process. Few people realize how much goes into what a designer does and all the work that has to happen behind the scenes to make a project go smoothly. There's a much easier and more streamlined way to keep clients attuned to what's happening, while only involving them in the details that they really need to know.

Then once selections are made, the idea that purchasing and managing product from retail or trade vendors can be as easy as simply checking out—that's going to be a game-changing time-saver for designers and their businesses.

Finally, these features represent only the ground floor of what we are building. The beauty of building a home (or any space for that matter) is in the complexity of the experience. Designers know the challenges are real—they face them daily. But they are known. And if they are known, they are solvable.