An Alabama grandmother recently made the news after a baby monitor camera captured footage of her falling into her granddaughter's crib, which was too tall for her to reach over safely. Fifty million views later, in response, Universal Furniture's Smartstuff line gave the baby's room a complete makeover.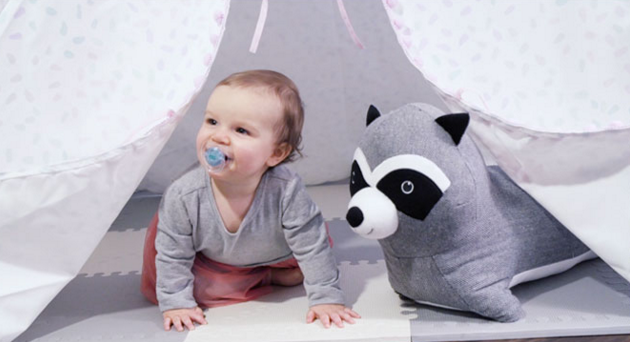 Says the brand, "At SmartStuff, safety is our No. 1 priority, so when we saw the viral video of Grandma Valerie falling into baby Lola's too-tall crib, we jumped into action. Using furniture from our #myRoom collection, we focused on taking care of all the nursery's safety, function and style needs."
The nursery makeover will be promoted with the blog Young House Love, via a series of podcasts that kick off early next month.
Neil MacKenzie, director of marketing for Universal Furniture, explains: "We saw an opportunity to make bedtime smarter and safer for the Bishop family and baby Lola. We were excited to have the opportunity to work with them and provide Lola with a stylish bedroom that will take her from crib to college."