For decades, product licensing was a game of whales, a business dominated by marquee designers signing gargantuan contracts with national brands to launch sweeping, whole-home collections. The general idea being: If you're bothering to set the great wheels of production and promotion in motion, you'd better come to market in a big way.
Big-name designers still do sign blockbuster contracts, and High Point sees plenty of star-powered licensed collections making a splash each season. But as barriers to entry have lowered and the rise of social media has shifted incentives, it's starting to look more like a game of nimble minnows. The market is increasingly full of small-scope collaborations between designers and regional brands. Instead of a small line, it might be a one-off capsule collection, or maybe just a couple of SKUs, or maybe even one SKU. Call it the era of the micro-collaboration.
In the thick of pandemic last year, interior designer Katie Rosenfeld did what a lot of Americans did: She moved. Crammed into a Boston apartment with her husband and two kids forced home from college by COVID, she went looking, and found an old Tudor in the suburbs ("It's our Grey Gardens house," she jokes). First order of business? Restore the kitchen.
"I wanted something that felt authentically British, but with [many English kitchen brands], you end up with something that's quite attractive, but doesn't work for Americans. People in Europe don't live like we live. They don't go to Costco. They don't have a 60-inch range," she says. "So I started working on making something that has all the asymmetrical charm of these English kitchens, but could work in the U.S."
Excited about the concept, Rosenfeld approached a local high-end kitchen design and millworking shop, Bespoke of Winchester. Rather than just having Bespoke execute her kitchen, Rosenfeld suggested a collaboration: The company would build a model of the kitchen in their showroom, and Rosenfeld would promote it to her 25,000 Instagram followers, many of whom are locals.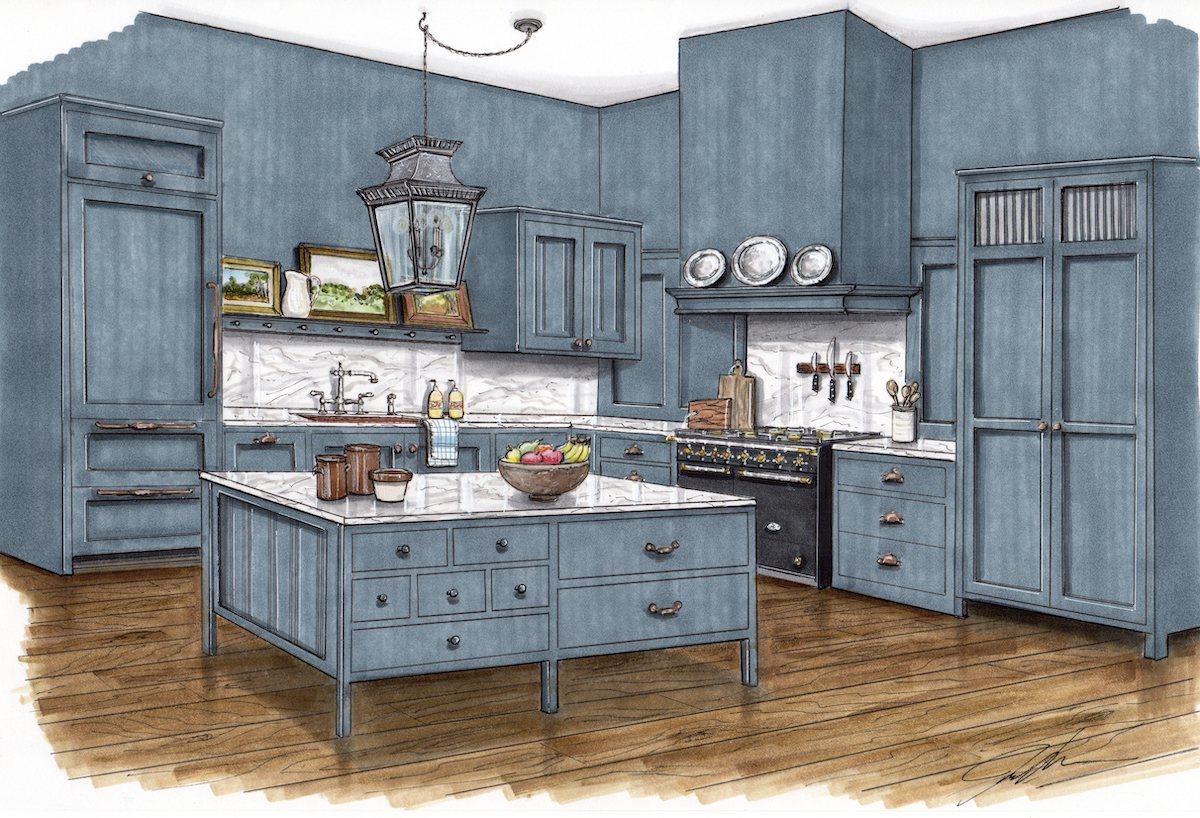 Courtesy of Katie Rosenfeld Interior Design
Rosenfeld's kitchen is a perfect example of a micro-collaboration. It is limited in scope (essentially, one product) and targeted to a specific, regional audience that is reached through social media. Crucially, the objective of the collaboration isn't to make huge amounts of cash, but to generate buzz. "It's not going to be a humongous moneymaker for me," says the designer, who will receive a small royalty payment every time Bespoke sells one of her kitchens. "But it's great exposure."
As part of the promotion, Rosenfeld has been releasing weekly HGTV-style narrative videos about the kitchen's design and creation. In an era when so much business is done through social media, collaborations are as much about content as they are about product. That naturally incentivizes smaller collections—after all, if the point is to generate attention, you don't need to make a whole home's worth of stuff. It also changes the metrics of success.
"If someone goes into the [Bespoke showroom] because they want to see my kitchen, but then they turn around and buy a white kitchen, honestly, that's great!" says Rosenfeld. "I'm helping [Bespoke's owner] grow his business, and in the process I'm creating a product that is enhancing my brand."
Collaborations are as much about content as they are about product.
Similar logic led to Houston-based designer Marie Flanigan's collaboration with Texas-based natural stone showroom Aria. Flanigan has a licensed collection for Visual Comfort that is sold nationally, but she was attracted to the appeal of working with a regional company as a brand and marketing play. "I wasn't necessarily focused on generating a large amount of income or huge sales," she tells BOH of the stone line. "It's more about marketing and partnering with a brand I believe in."
With just six slabs, Flanigan's collection with Aria is small in scope. The material is also strictly limited by the amount of raw stone that was available. It's not an open-ended national endeavor, but rather a regional partnership designed to drum up mutually beneficial excitement around designer and brand.
Of course, there's a danger that in doing too many small, regional collections, designers risk diluting their brands. Flanigan, who is pursuing additional national licensing agreements, says she's mindful to take on only partnerships that fit the high-end aesthetic she has cultivated. "You have to be Isaac Mizrahi before you can be Isaac Mizrahi for Target," she says.
However, there are good reasons to pursue small regional partnerships beyond sales and brand building—there may be a client lurking in the wings, as well. "[I'm looking into licensing deals], but the biggest part of my company is working for clients and creating custom homes," says Flanigan. "When possible, I like to do that in my own city, and the people who buy Aria slabs are absolutely the people I want to work for."
For showrooms and makers, the rewards of a micro-collection are fairly similar. The risks are a little different.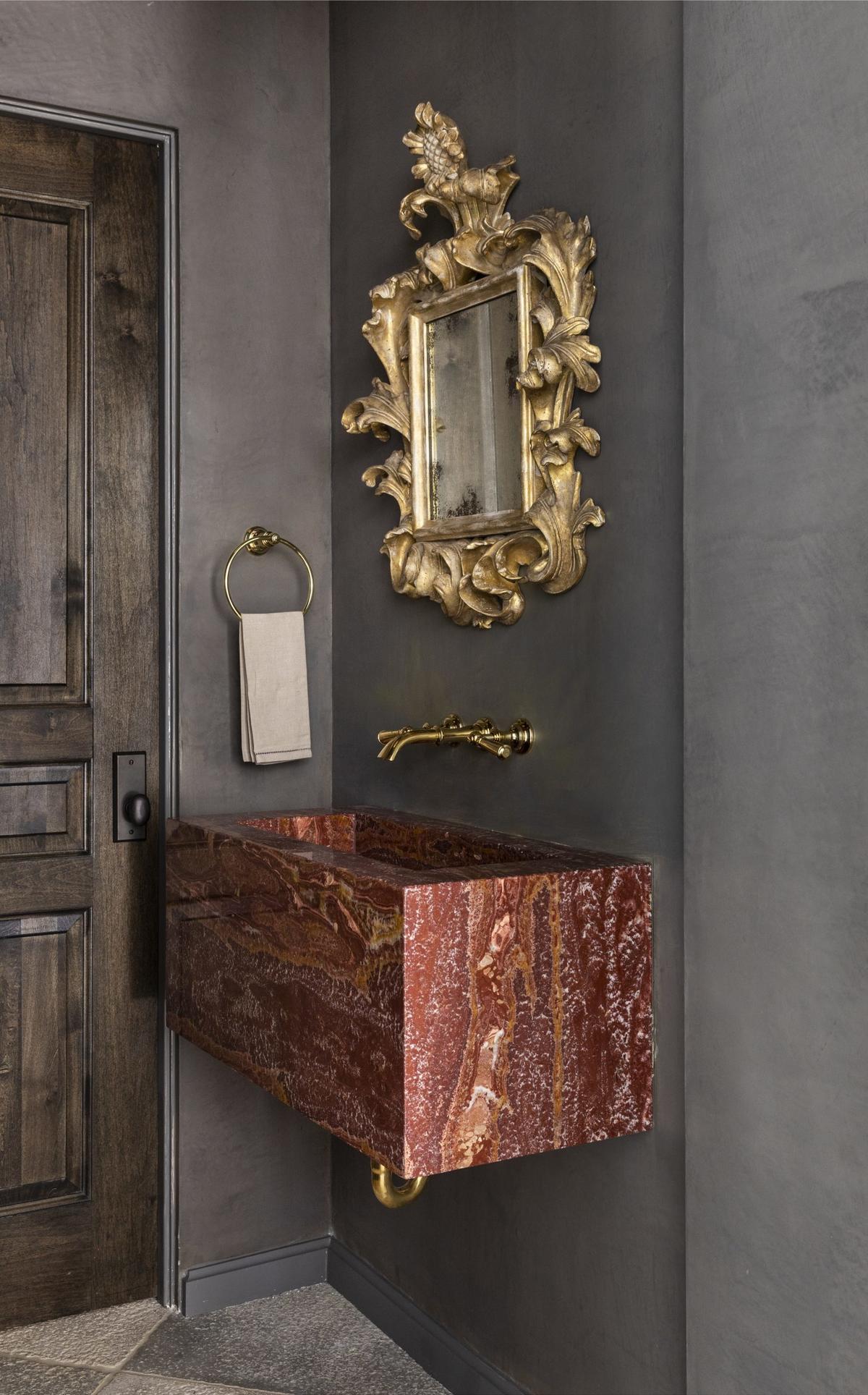 Courtesy of Marie Flanigan Interiors
Collaborating with a designer has some obvious upsides. There's the marketing boost. Then there's the fact that you're growing a relationship with one of your customers (never a bad thing). However, for regional brands and showrooms, such collaborations with designers—especially local ones—can be politically fraught. Saying yes to one will likely mean having to say no to others. And while the imprimatur of a popular designer can drive sales, it can sometimes present a challenge because of an open secret of the industry: Designers don't always like to spec each other's collections.
Stacy Waggoner, the owner of New York–based boutique textile and carpet showroom Studio Four, recalls with a laugh: "When I was working for Larsen, there was a furniture collection [architecture and design firm] SheltonMindel did, and I remember showing it to [interior designer] Stephen Sills, and he said, 'Stacy! Why would I ever buy Lee Mindel's furniture? He's my competitor!' I've always kept that a little in mind."
However, Waggoner is no stranger to the marketing power of a great designer collaboration. Her in-house brand has produced minicollections with designers ranging from Amanda Nisbet to Katie Ridder to Amber Lewis. Some of them sell all right and others don't, but there's always a good reason to keep doing them. "Magazines love a collaboration, so they're always asking, 'Who are you doing a collaboration with?'" says Waggoner. "The marketing part is really significant—it's about brand awareness."
That basic equation—designer collaborations are essential marketing tools, but they can be fraught and don't always sell well—creates the perfect incentive for brands and showrooms to pursue small one-offs as opposed to big collections. The goal: Maximize the benefits of a collaboration without getting in too deep.
Those incentives have always been there. What's changed is that the constant churn of social media demands more and more newness, and regional brands now have to compete online in ways they wouldn't have 10 or even five years ago. In 1990, for example, a millworking studio in suburban Massachusetts might have seen limited benefits by collaborating with a nearby designer on a kitchen model. But when that designer brings 25,000 followers to the table and the studio is also looking to fill up its own feed with beautiful images, the equation is different.
Clever showroom and brand owners find ways to work the variables. Waggoner says one of Studio Four's most successful collaborations involved working with designers outside of New York (no local competition!) on a line of wallpaper designs. Those designers were at least partially chosen based on their Instagram savvy and follower count. She's also had success bringing in fine artists (again, no competition) like Wayne Pate to create small collections.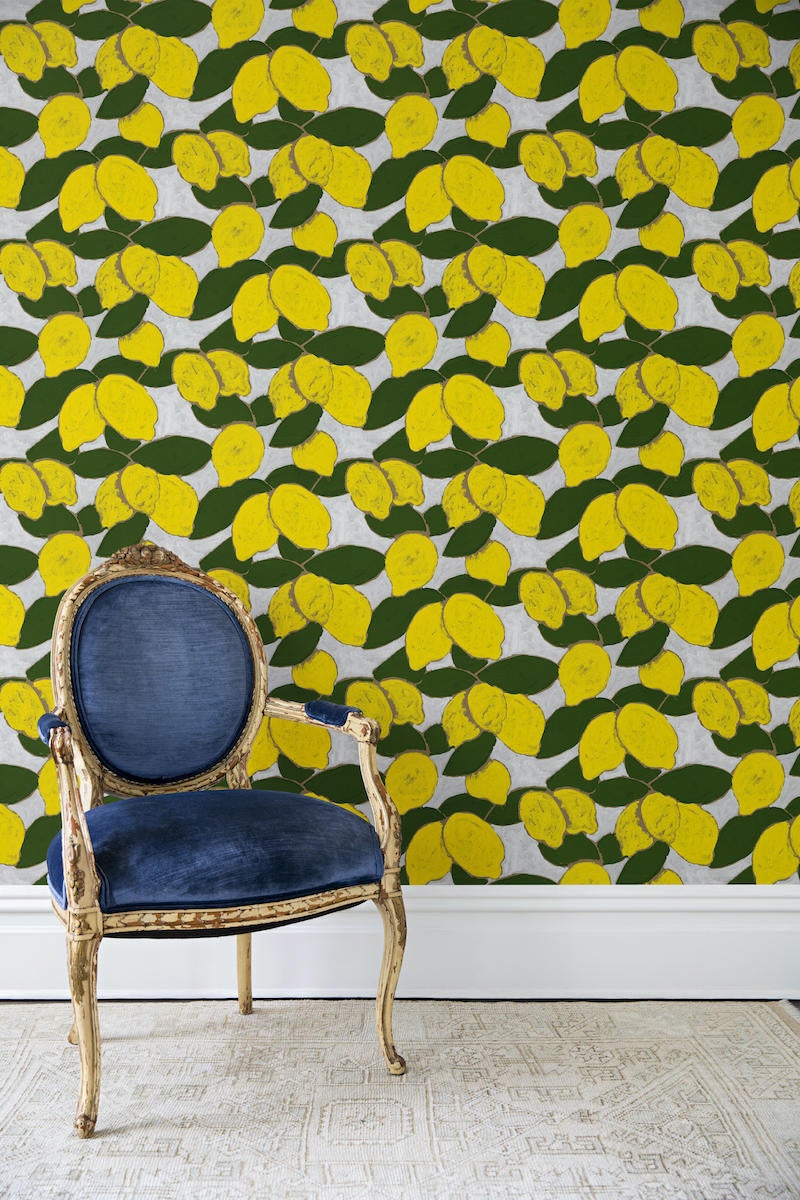 Jessica Pinzon, founder of the Dallas-based multiline showroom Pholio Co, is looking to find micro-collaboration success by representing a line of fireplaces, Strike, created by designer Chad Dorsey. For her, the familiar incentives are in place. Dorsey is a friend and client with a rising profile in the Texas design scene, fresh off a buzzy room at the Dallas edition of the Kips Bay Decorator Show House last fall. "I knew from an exposure standpoint it was really good for our brand," says Pinzon.
However, she is hoping Strike will be a revenue driver, too. Fireplaces, while somewhat of a niche product category for a collab, are costly and carry a good margin, making them an attractive proposition from a showroom perspective (better to sell one fireplace than make 10 tiny fabric sales). Small designer collections, she says, will help her strategically fill the calendar with newness in between bigger collections from anchor lines. Strike in particular is a deliberate step toward establishing a bigger presence in the residential market (Pinzon's background is in contract design).
Even though micro-collaborations are low-key compared with the launch of a major collection, brand owners and showrooms still have to figure out how to stock and sell them—there's a little more risk than there is for designers. As a consequence, savvy showroom owners are generally looking for partnerships that deliver in more than one way. So far, for Pinzon, it's been working: "Over the past week, a dozen designers have checked in about the collection!"
Micro-collaborations work because they have the spark of novelty, and there are limits on how many of them the market can handle. As the practice gets more common, it will seem less fresh, dulling the impact. If every showroom is constantly releasing one-off collabs with designers, it'll be harder for any one of them to stand out.
Brands and designers are also limited by bandwidth. It takes time to develop even a small collection and bring it to market (figuring out the sales process for a fireplace, which requires exacting—and high stakes—measurements and specifications, is no easy task, says Pinzon). There's only so much sweat any company can put into a product that's not likely to become a profit center.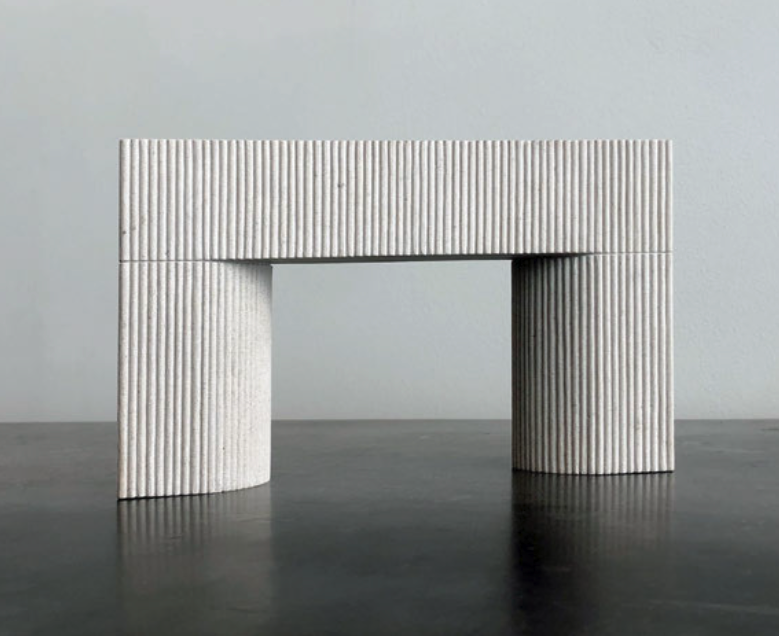 However, there's reason to believe that we haven't reached peak micro-collaboration yet. As technology makes it easier and easier to develop and market product, more designers will start to get into the game. And as local brands—the more old-school among them just now getting into social media in earnest—look for ways to stand out in a crowded landscape, collaborations will continue to present a compelling option.
Plus, they're a weapon the big guys can't use as effectively. The beauty of a bite-sized collection, says Waggoner, is that it works for a boutique showroom in a way that it can't for the giants of the industry. "I cut my teeth at David Sutherland, [which carried] huge lines, [where] a line with 10 or 12 SKUs would get lost in the showroom and moved to the back corner," she says. "Whereas virtually all of the lines we represent here at Studio Four are small lines, so each one stands out."
The bottom line: Expect more micro. When I asked Pinzon if she was planning on doing more designer collaborations if Dorsey's line is a hit, she started to laugh. "Just this week I've had a couple of pretty big designers contact me and ask me about that!" she said. "We'll see."
Homepage photo: Marie Flanigan's collection for Aria Stone Gallery | Courtesy of Marie Flanigan Interiors