This week, online home renovation platform Remodelmate announced a new partnership. It's not with a paint brand or a hardware chain, but an online lender, SoFi. Remodelmate's customers can now order a renovation on the web and finance it with a few extra clicks. In the race to disrupt general contracting, this partnership is a relatively small development—more molehill than mountain—but it speaks volumes about how tech companies in the home space are trying to capture the rising generation.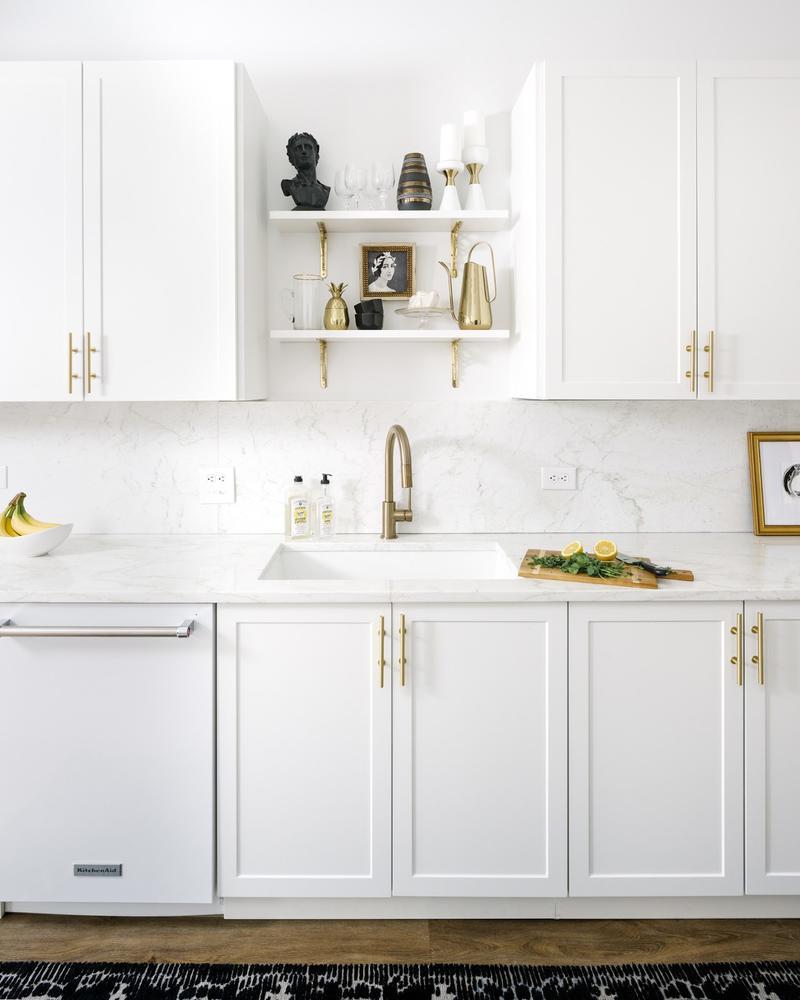 It's no secret that millennials are struggling to buy houses. Weighed down by student debt and stagnant wages, home ownership among the under-35 set is a mere 37 percent (compared to a national average of 64 percent). "We've been having a lot of conversations with realtors," Jon Amar, Remodelmate's co-founder and head of growth, tells Business of Home. "What they're telling us is first-time home buyers can really only afford fixer-uppers."
Fixer-uppers require renovations, and—in many cases—renovations require loans. And though home improvement lending is a long-established business, many of the legacy players do it the old-fashioned way, with paper forms and an in-person application process. "People want the online experience, and traditional banks and lenders are really lagging behind in that respect," says Amar. "Millennials are intimidated by the renovation process already. [Applying for a traditional loan] is too complicated for them—it just adds another layer of stress."
Not so with SoFi. Founded in 2011 as a student loan engine, the company (its name a portmanteau of "Social Finance") now offers a range of services, including a substantial home improvement lending division. The tech native's calling card is an extremely online approach: Applications, support, repayment; everything the company does is designed to be digitally frictionless. Unsurprisingly, millennials are SoFi's biggest demographic.
From SoFi's perspective, the partnership is neither complicated nor unique—the company has similar arrangements with Remodelmate competitors Block and Kukun. For the cost of setting up a co-marketed application portal, SoFi has access to its target demographic. The risk is low, the potential for reward is high.
SoFi earns good marks from NerdWallet (there are negative reviews as well) for its home improvement loans, but getting into the weeds on APR financing is almost beside the point. For Remodelmate, it's not so much that the terms of SoFi's loans are uniquely matched to Remodelmate's customers. It's that the company's way of doing business is extremely familiar and user-friendly for millennials. "It's like buying from Casper or Wayfair and using Affirm," says Amar, referencing another extremely online lender.
The lesson is simple: Companies that hope to compete for millennial business must offer a convenient, smooth e-commerce experience, whether they're selling mattresses or a six-month kitchen redo.
Of course, it's a lot easier to sand down the edges of customer acquisition than it is to ensure a smooth renovation. Remodelmate's partnership with SoFi is undoubtedly a savvy move, but the real test will be its ability to execute successful remodels over time. The recent demise of Laurel & Wolf proves that it's not enough to bring customers through the door with a disruptive business model—companies have to deliver the goods once they're in the building.