You may not know Geoff Hawkes by name, but you know his furniture. The founder of manufacturing company Rochdale Spears, over two decades Hawkes has built a massive operation in Vietnam that blends craftsmanship with production at scale. His company has made collections for everyone from Martha Stewart and Williams-Sonoma to RH (more on that in a minute). Interestingly, in the early days, the biggest challenge was simply being in Vietnam.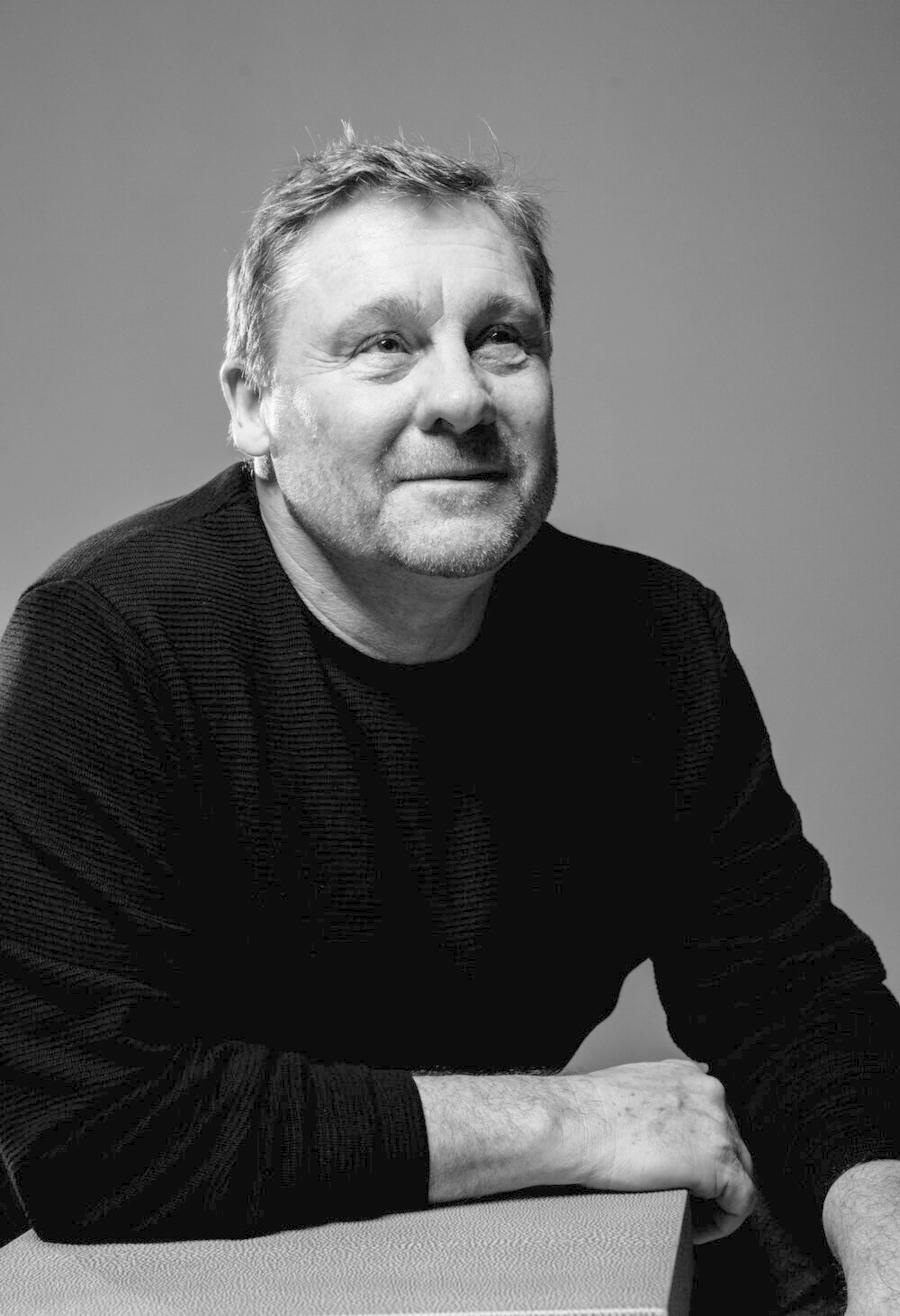 Courtesy of Rochdale Spears
"The supply chain wasn't good; the infrastructure wasn't good. China was where it was all happening," Hawkes tells host Dennis Scully in the latest episode of the Business of Home podcast. "I still have a copy of the [original business plan], and it said, 'Why Vietnam?'"
Vietnam might not have been the best country for speed and scale, but it blended a unique confluence of factors: a friendly and unobtrusive government, plus a population of skilled laborers executing the design-first creations that soon became Hawkes's stock-in-trade. "[It was] a mix between Indonesia, which is all artisan, no volume, and China, which is all volume, no artisan," he says. "There, proudly in between, was Vietnam."
Early on, Rochdale Spears was white-label-manufacturing for brands like Henredon, Drexel and Bernhardt—but there was continual downward pressure on prices. Then one day in 2006, in walked Gary Friedman, who was in the early stages of reinventing what was then known as Restoration Hardware.
"What always amazed me as an Englishman was that what I was selling to America was English reproduction … the kind of stuff that if I had left on a sidewalk in London, people would have driven over it," says Hawkes. Friedman didn't want that. He was looking for a more contemporary, informal look with scrubbed, relaxed finishes. "What Gary did was caught the whole crest of the wave of changing tastes in America. … But at the same time, if you had money, there were an awful lot of people who didn't have money [due to the Great Recession of 2008], so suddenly you didn't want to be ostentatious in your home."
Hawkes began creating pieces for Friedman, to great success (today, Rochdale Spears is one of RH's biggest makers). "We were taking boutique and making it scalable. … The danger of what Resto was doing to the supply chain was they were taking some quite artisanal product lines and giving these big orders [to] artisanal factories, [which] don't have the capacity," says Hawkes. "I said two things to Gary: No matter how big the order book, I'm going to fulfill it for you, on time. And no matter how complicated, we'll make sure we can do it."
In the ensuing boom, Rochdale Spears also expanded into making pieces for hospitality clients (an audience increasingly focused on high design), and created its own line, Sonder Living, focused on interior designers.
Unsurprisingly, the coronavirus has impacted Hawkes's business, an operation of 4,500 people, with offices in the U.S., Europe and Hong Kong. Early on, there was a week when Rochdale Spears clients were quite literally telling the company to stop delivery—an almost unheard-of event in the global supply chain. Hawkes was able to keep the product going, but has had to make cuts. "[I told the clients], 'You need me here at the end of this, like I need you.' Because supply chain is all part of getting product to your customer to make a sale," he says. "But at the same time, I've got a duty of care to take costs out of my system. And basically we had to take a hard-nosed look and ax anything that doesn't produce income in the next six to 12 weeks."
Like everyone, Hawkes is trimming costs and sharpening the company's digital marketing skills (he's planning to attend High Point with Sonder Living in October, but as a backup, has set up vignettes on the factory floor that can be used to stage video presentations). A surprising bright spot he looks forward to are hospitality opportunities, as many hotels with cash on hand are looking to revamp their look while their doors are closed by the virus.
And as for RH? "Gary will not rest. He will look to come out of this pandemic with another reimagined approach to the market. He's one of the few customers we've got who's saying, 'Development is not going to stop. Even though we're going through this, we're going to come out of it stronger, better with more ideas to go into the marketplace.'"
This episode was sponsored by DEDON and Industry West. Below, listen to the episode. If you like what you heard, subscribe to the podcast (free of charge!) to get a new episode every week.