Today's travelers have more options than ever when deciding where to stay while in transit. To remain competitive, hotels are adding thoughtful touches to keep guests checking in again and again.
Hotels, more than any other commercial space, are inherently intended to evoke the proverbial "home away from home" feeling. With technology changing the way we live in private, it makes sense that there's been a recent spike in residential design trends permeating the hospitality sphere—and vice versa. "There is an undeniable blurring of the lines," says Gary Inman, a designer and vice president of hospitality at Baskervill, a Richmond, Virginia–headquartered design firm that has created luxury hotel interiors across the globe. "The influence between residential and hospitality design is bidirectional," he says. "With more firms and designers bridging the two markets, the cross-pollination is certain to become more profound."
While high-end resorts are inspiring new home elements such as spas, luxury bedding or patio fire tables, residential design is driving new hospitality trends toward versatile communal spaces and attention to the details of user experience. The slow but sweeping change is all part of a narrative movement that Inman says is seeping into the industry. "Storytelling has become the mantra in hospitality design, an approach borrowed from luxury residential design," explains Inman, who founded Hospitality At Market, an industry summit whose fourth-annual event will take place at October's High Point Market, featuring a panel on the intersection of residential and hospitality design.
One obvious location where private and commercial spaces overlap is in user expectations of seamless technology. The first thing most of us do upon arriving at a hotel after a long journey is survey the outlet situation: We want to be able to charge all devices within reach (who wants to crawl under a desk to plug in a phone?) and dim the light on one side of the bed for late-night reading. That might sound like no big deal, but to frequent travelers, these details can mean the difference between a smooth overnight and one marred by pesky frustrations. A growing number of hospitality brands recognize the importance of nailing that guest experience and are hiring experts to get the job done right.
One such pro is Nancy Snyder, senior manager of hospitality sales at Legrand North America, a French manufacturer of high-end electrical switches and outlets. An expert in keeping hotel guests connected via IoT (the Internet of Things, which refers to the way devices sync up with one another), Snyder helps ensure that various devices are integrated for a user flow that's fluid and devoid of tech pain points. Her job, she explains, is to make operating every system feel effortless, even if it requires extensive strategizing behind the scenes.
"The challenge is to make sure the systems are not too complicated," says Snyder. "Guests typically stay in a hotel just a day or so at a time, so they don't want to learn a new, complex system for controlling their environment. Convenience and intuitive design are critical for helping guests feel at home—and, of course, easy access to power." That means an array of outlet compatibility options (standard, USB-A, USB-C); power centers with various finishes that can be installed retroactively into furniture; and headboards with USB outlets for nighttime charging.
Lighting is another key tool that designers use to help guests personalize their space, allowing a room to feel like their own. "Human-centric lighting is a major trend right now," says Snyder. "It allows guests to control factors such as color temperature and dimming—that can mean cooler temperatures upon rising and warmer temperatures for better rest [in the evening], or different lighting settings for tasks like putting on makeup or reading before bed." Still, as valuable as customization is in hotel design, it should never come at the expense of ease of user experience, she says. ("Sometimes a guest simply wants to turn a light on or off!")
Along with power and lighting, many brands are incorporating smart technology concierges, like Amazon Alexa, into the rooms. "This allows guests to interact verbally with the space, letting them learn about local attractions, the history of the hotel, and access custom dining and entertainment recommendations just by speaking with their room," says Inman. "Personalization is key in the guest-room experience, and represents a desire to create a sense of home as one travels. Technology also allows guests to access their personal media and will soon give them control of the entire room, from fragrance to sounds and even colors."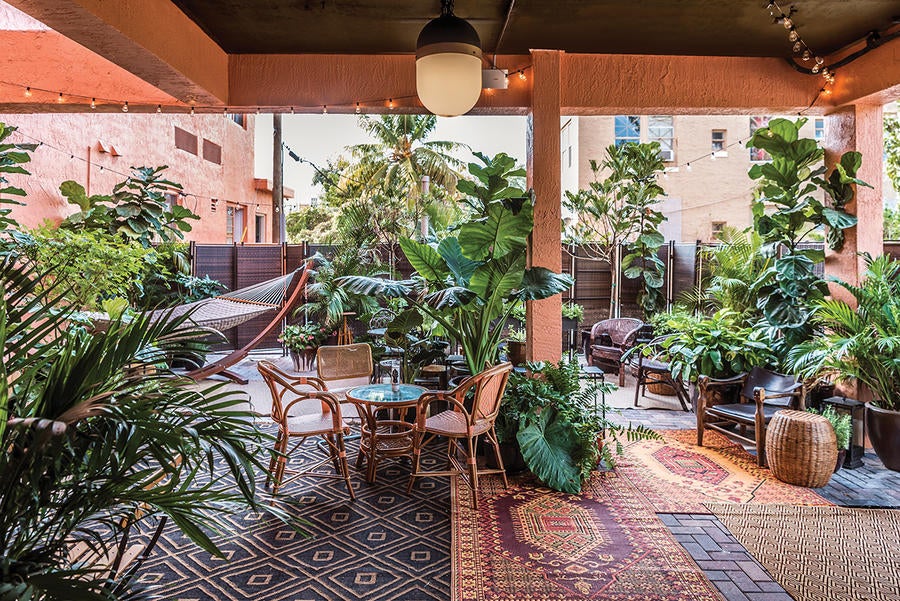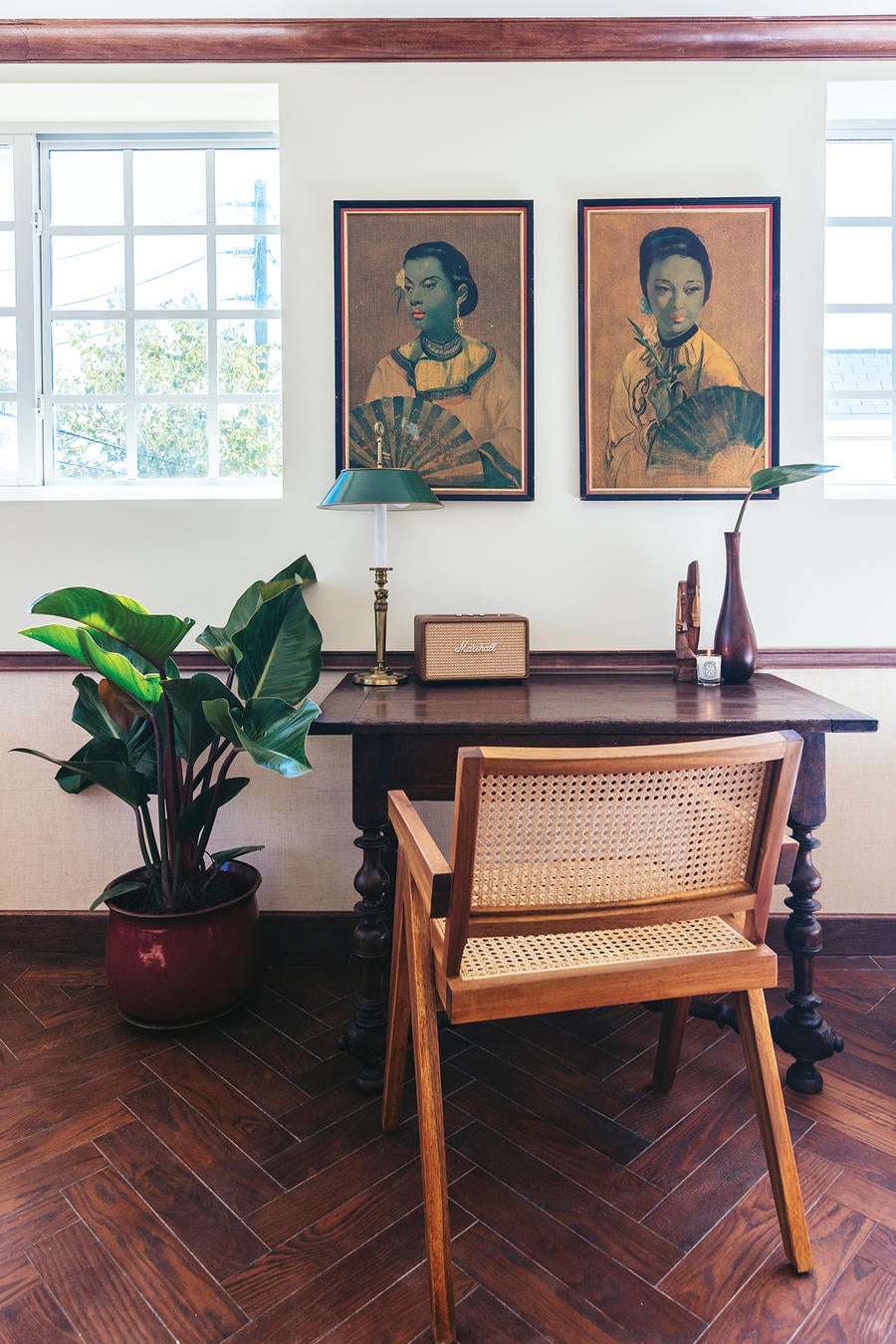 Beyond keeping visitors connected digitally, some hotels are enhancing guests' ability to utilize technology to connect with the local culture in-person. Life House, which opened its first hotel in Miami's Little Havana this past winter (with new spaces coming soon in nearby South Beach and Mid-Beach, as well as Brooklyn, Denver and Nantucket), built an app that lets guests meet other guests, in addition to "local ambassadors" who can offer travel tips and recommendations around the city.
At Casa Cook Chania, a new Greek resort that opened on the island of Crete this June, connecting IRL is such a big theme that it drove the design. "The property is inspired by the Greek concept of parea, which translates to a group of friends who gather to share philosophies, values and ideas," says Remo Masala, creative director at Thomas Cook Group, the London-based hotel and travel company that built the resort. "We want guests to make memories and feel at home with both new and old friends in a uniquely inspiring setting—one that fosters a culture of community and the character of Cretan traditions."
The influence of the environment is paramount to the resort's success: "With 106 modernist villas terraced against the side of a hill, the design feels natural, like a village grown organically over time," says Masala. Following the curves of the hillside, winding paths boast sweeping sea views; palms, agaves and carob trees surround each room, yet light spills in through retractable glass walls that open onto private outdoor spaces. "The property echoes the simplicity of a life lived on the beach," he says.
Establishing a connection to nature is heavenly on a purely aesthetic level—but hotels aren't forgetting to prioritize the environment from an ecological standpoint as well. Though the industry's sustainability standards have lagged behind residential and corporate sectors, Inman reports that eco-travel is now a much bigger part of the dialogue between hotels, vendors and designers. Legrand, for instance, builds sustainability into everything from product development to packaging, with several current products that help customers achieve LEED points and more than 500 SKUs registered under the PEP Ecopassport program, which certifies a product's environmental impact from cradle to grave.
It bodes well that hotel priorities seem to increasingly reflect consumer priorities—that is, a minimal carbon footprint and a maximally smooth guest experience. Rethinking the way hotel spaces are used is transforming the hospitality experience in ways that seem almost universally positive. "Lounging areas are no longer short-term waiting areas, but the destination," says Inman. "The lobby is center stage, the fashion runway. Work zones provide the essentials of business with a relaxed, communal sensibility. Outdoor spaces offer every amenity, becoming equal to interior spaces. The public zones of hotels are no longer just about reception or dining—they're all about the experience."
KNOW THE RULES
Hotel safety standards in the U.S. are primarily enforced by the American National Standards Institute (ANSI), the National Fire Protection Association (NFPA) and ASTM International ( formerly known as the American Society for Testing and Materials). Most codes are open to interpretation, and enforcement may vary by location or reviewer.
Flammability codes for fabrics, upholstery, wallcoverings, foam, bedding and all other materials are key considerations. Bedding, in particular, must withstand frequent, high-temperature cleaning.
Seating must be engineered to withstand certain weight requirements (one test involves dropping a 350-pound weight onto a chair).
Slip resistance is another important issue: All flooring tiles must be commercially rated and pass Dynamic Coefficient of Friction (DCOF) testing. Case goods may need specific finishes depending on location (high-traffic areas require performance finishes).
Residential designers often partner with hospitality design firms that are experienced in producing construction documents and furniture, fixtures and equipment (FF&E) specs that meet safety codes, according to Inman, who suggests that first-time designers wading into hospitality bring in experts to consult.
Homepage photo: Courtesy of Thomas Cook