In our weekly digest, find all of the news you might have missed. Read on for the announcements crossing the BOH news desk this week.
OPENINGS, AUCTIONS AND EVENTS
Assemble your gloves and gowns: Lenox Hill Neighborhood House is hosting its annual spring gala, The Future Starts Now!, on April 18. The benefit raises funds for the neighborhood nonprofit, which has provided social and legal services to Manhattan residents for over a century. Interior designers incorporated the gala's futuristic theme when decorating over 40 tables.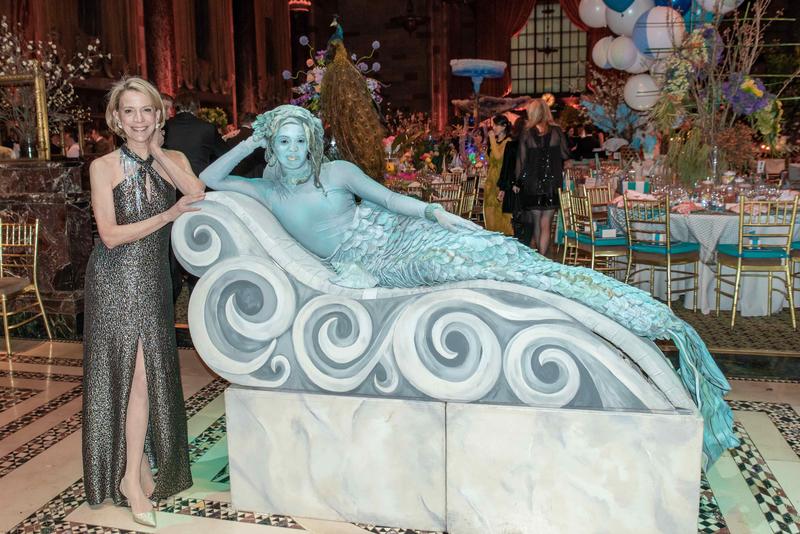 Courtesy of Lenox Hill Neighborhood House
And now, this year's participating designers: Alexander M. Reid, Aamir Khandwala Interior Design and Studio Greytak, Andrea Stark for Stark Carpet, Barba-Hill Home, B + B Interior Space by Paige Boller, BKSK Architects|Interiors, Byron C. James-Ariza, Catherine Austin, Cathy Kincaid Interiors, Chauncey Boothby Interiors, Connie Plaissay-Plaza Florist, Dean Yoder Interiors, Fete Home, Grace Kaynor Designs, Harry Heissman Inc., Ibo Interiors-Achuziam Maha, Katherine Nedelkoff Design, Lail's Florist, Leta Austin Foster, Mally Skok, Kristen McCory of McCory Interiors, Melanie Roy Design, McMillen Inc., the New York School of Interior Design, Ngala Trading, Perry Sayles Studio, Roric Tobin, Rudy Saunders of Dorothy Draper & Company, Sam Allen Interiors, Shayla Copas, Krista Taylor of Swoop Interior Design, Tamara Stephenson and Susan Young for Root Cellar Design, and The Warehouse 1927.
"Fete Home is honored to design a table for the Spring 2019 Lenox Hill Gala," co-founder Audrey Margarite tells Business of Home. "Our table will highlight items from our New Bohemian collection, launching in May. It's bright, colorful and joyful—after all, isn't that what the future should be?!"
The black tie event will be held at Cipriani on 42nd Street between Park and Lexington Avenues in New York; you can reserve a table or purchase tickets here.
LAUNCHES, COLLABORATIONS AND PARTNERSHIPS
Furniture manufacturer Rochdale Spears Co. has rebranded the entire company as Sonder. The business's three divisions are now Sonder Distribution (formerly Resource Decor), which focuses on wholesale; Sonder Living, which focuses on interior designers and includes five retail stores in the U.S. (as well as six across Asia); and Sonder Projects, which is dedicated to custom hospitality solutions.
Remodelmate launched its first major product since 2016, a new web app that matches homeowners with contractors and handles payment, contract signings and scheduling. This follows the brand's partnership with SoFi, a personal finance platform, which was announced a few weeks ago. "We've brought the home remodeling experience into the 21st century," says CEO and founder Chad Hall. "We've democratized the HGTV renovation experience for both sides of the marketplace."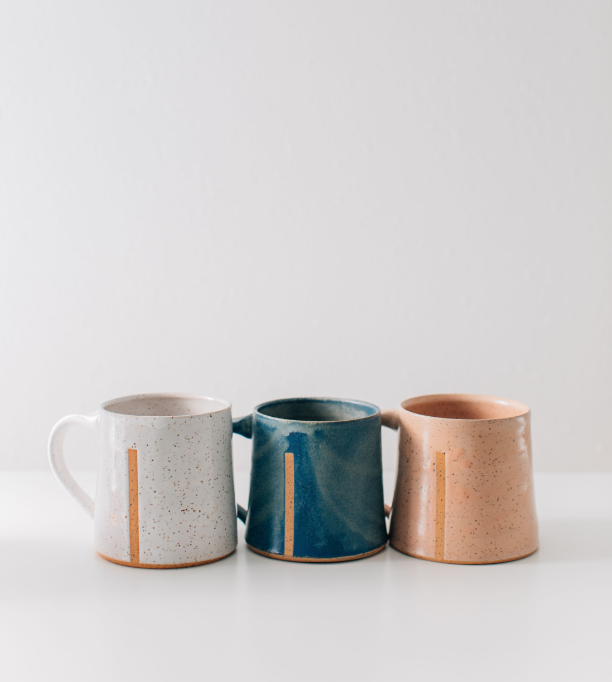 Industry West spinoff accessories brand Favor officially launched last week, featuring decor, kitchenware, clothing, jewelry and other products. Company co-founder Anne England first added decor to Industry West's assortment in 2017, a move that ultimately led to Favor's creation. As part of the launch, Industry West has opened a fully operational coffee bar in its SoHo showroom that uses Favor plates, mugs and other kitchenware.
Luxury children's furniture brand Aristot launches this May. Among its offerings are bassinets that can transform into tables, chairs or stools, available online.
Universal Furniture has remerchandised its youth furniture business to help retailers connect with younger consumers who are starting families. The company has repositioned its Smartstuff division as Spaces, a collection of apartment-sized furnishings that launched last April, reported Furniture Today.
RECOMMENDED READING
IKEA plans to reinvent itself as a circular company: Leasing furniture, recycling-returned products and other business model changes are expected to aid the company in its "ambitious vision of becoming circular—so every product it makes is designed to be reused, repaired, upgraded and recycled by 2030," writes Adele Peters for Fast Company. "By taking back its own products, IKEA can help extend a product's life and then reclaim the materials, helping limit its reliance on raw materials for the new items it makes. That addresses both a sourcing problem and an environmental one."
Disneyland's Haunted Mansion is one of the last things Walt Disney worked on before he died. Its famous wallpaper, a black-and-purple pattern that appears innocent with a passing glance but reveals clusters of eyes to those whose gazes linger, was designed by former imagineer Rolly Crump, now in his late eighties. Hunker told his story: "Walt always took everything we did to the next level. Nobody realizes that Walt was really behind damn near everything we did. One he got a kind of inkling of the project we were working on, he immediately saw it finished."
CUE THE APPLAUSE
The Dezeen Awards, which celebrate architecture, interiors and design as well as noteworthy individuals and studios in the industry, is now accepting submissions for entry in 30 categories, including 10 related to interior design. This year's judging panel includes Swiss entrepreneur and product designer Yves Behar, and British designers Kelly Hoppen and Tom Dixon.
Ice Scream by Asthetique, a New York ice cream bar inspired by the Memphis design movement, was one of six winners recognized at the 2019 IIDA Interior Design Competition, taking home the prize for its innovative design and new techniques. Other award winners include Chicago-based firm Skidmore, Owings & Merrill LLP's project the Optimo Hat Company, as well as Tin Holiday Home by Dutch firm i29 interior architects and Chris Collaris.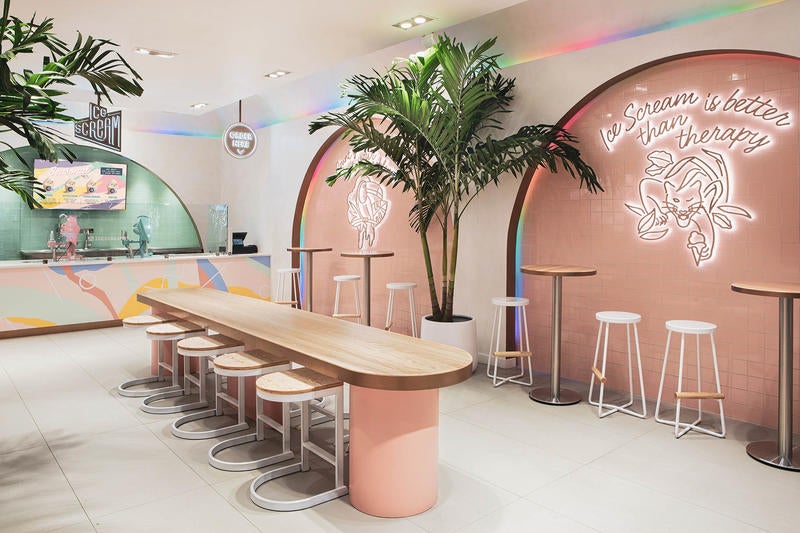 The American Home Furnishings Hall of Fame recognized Ashley Childers of Emporium Home, Jason Phillips of Phillips Collection, Troy Pittenger of Norwalk Furniture, and Shane Pohlman of Nebraska Furniture Mart, among others, as rising stars at its annual Future Leaders Dinner, held on April 5. Each was chosen based on leadership, personal growth, communications skills and their commitment to the industry.