Now you can order Leta Austin Foster to go. Last week, the veteran Palm Beach designer announced the debut of a new business: PREtty FABulous Rooms (get it?), an online service whereby clients can order all the components of a Foster-designed room and have them delivered and installed for a fixed price—anywhere in the continental United States.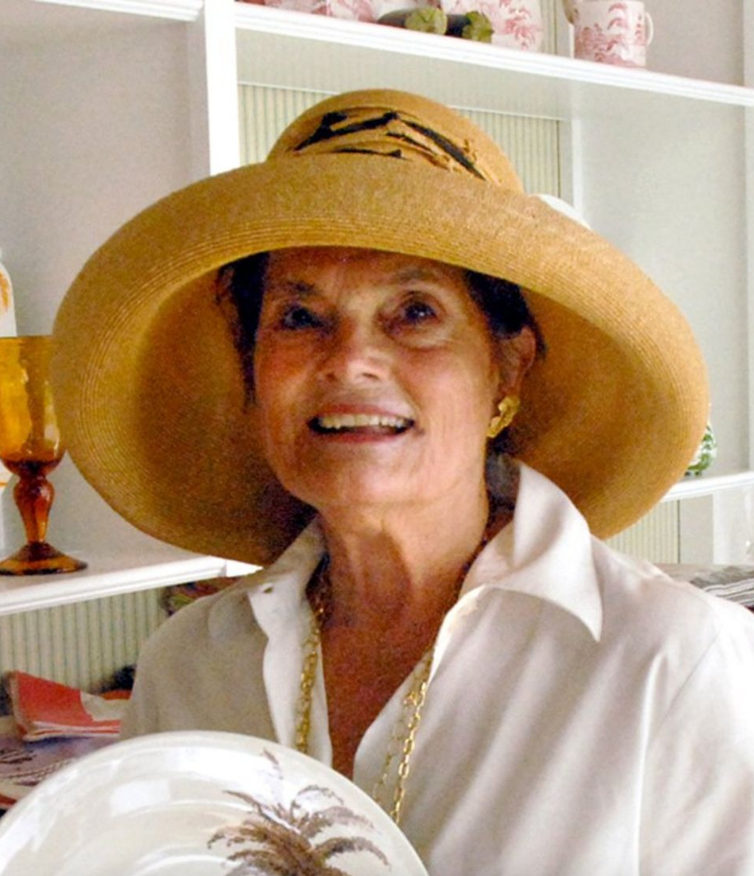 The venture is launching with four living/dining room options and two bedrooms that feel of a piece stylistically with Foster's classic Palm Beach work, where sisal, rattan, pale blues and corals make for a cheerful spin on traditional. This is no accident: The designer is working exclusively with her favorite local vendors for the project. "The problem with most of the web is that it's cheap quality," Foster tells Business of Home. "We're offering our quality at a lower price."
That lower price is relative, of course—this is still a designer-driven enterprise. The PREtty FABulous rooms will range in price from $35,000 for a smaller bedroom to $48,000 for the living/dining room designs (not including shipping). They'll include fabrics by Sister Parish Design and Quadrille, and furniture by David Francis and Oomph, among others. Foster says she was able to get prices below wholesale for the venture, allowing the company to make a profit while still passing on a designer-level discount to customers. Her workrooms also agreed to a special deal for PREtty FABulous. "I went to my different vendors and asked if they'd be interested in working for less money, if they could do more of it," says Foster. "The workrooms live in feast or famine, and they were willing to give us really good prices in exchange for stability."
Though PREtty FABulous is an online business, Foster isn't hoping to create the next mega-platform—or even to fully digitize the process. Instead, the company will retain some of the old-school trappings of an interior design firm that have proven notoriously tricky to scale. For example, Foster's team will look at customers' photos and help them strategize a floor plan and suggest paint colors. Workroom-made product will be inspected by her team before it ships. They'll also dispatch a staff member to help movers install the drapes properly. This makes PREtty FABulous a bit of a hybrid—somewhere between the full interior design experience and the digital-only transactions on platforms like Modsy or Havenly.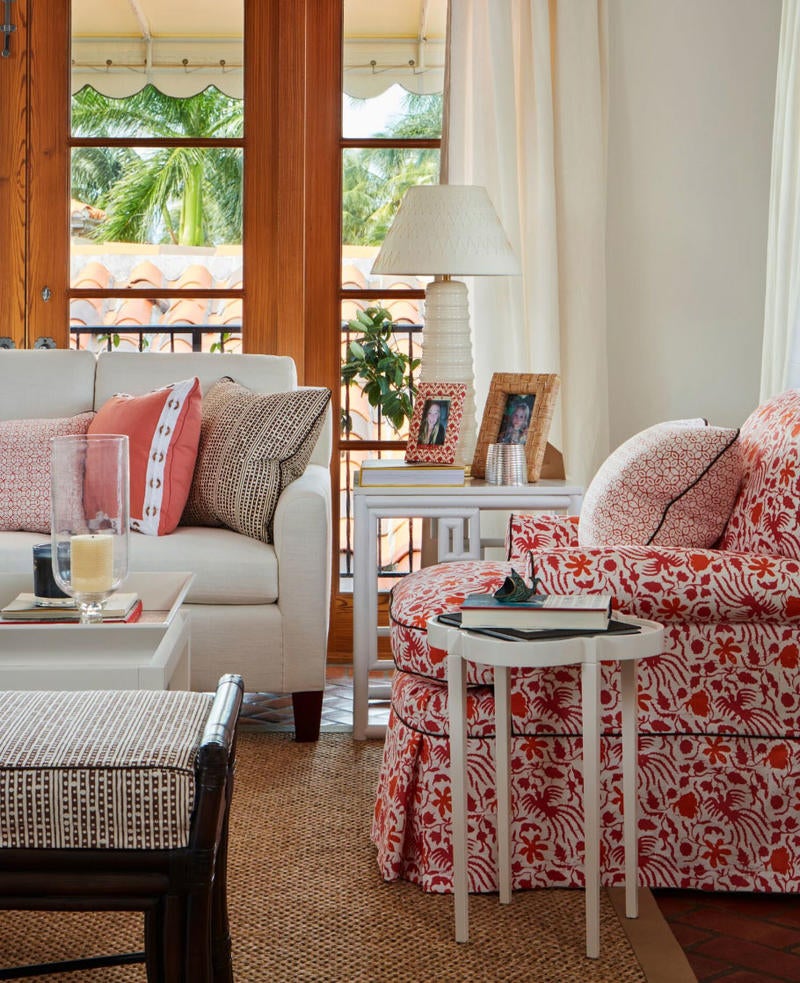 Carmel Brantley of Brantley Photography
With a value-oriented approach comes some limitations. Customers will be required to purchase the entirety of the room, with only minimal customization. "You'll be allowed to add, but you won't be allowed to take away," Foster says. "For instance you could make the six-foot sofa a seven-foot sofa with a minimal upcharge." Art, linens, mattresses, tabletop and decorative objects also won't be included (though customers can purchase pictured accessories through Foster's shop in Palm Beach).
Other designers have gone down the digital "room in a box" road before—most notably last year, when Los Angeles–based Kathryn Ireland launched "The Perfect Room," which operates on a similar principal to PREtty FABulous. Ireland's site, however, is a more expansive enterprise, with multiple designers listing multiple rooms, an e-commerce marketplace, and a bevy of consultation packages. Foster is content to keep it simple, at least for now: "If it really takes off, we'll have to change the business model. The only thing I won't do is move production over to China."
She hopes the venture will reach new clients who don't have access to the traditional designer experience, either for financial or geographic reasons ("They don't have a design center in Ames, Iowa," she quips). Initially, the room designs will be limited to a run of 100, striking a balance between scaling style and ubiquity. If all goes well, Foster's sisals could be sliding into rooms all across the country. There are, however, lines to be drawn.
"If two people on the same street end up ordering the same blue living room, I'll say no," says Foster. "That wouldn't be right."
Homepage photo: Carmel Brantley, Brantley Photography