Connecticut-based furniture company oomph has made the move abroad, opening up at Nina Campbell in advance of its 10-year anniversary, and in conjunction with London Design Week. The showroom will feature dedicated spaces to showcase Oomph's entire lineup of product offerings.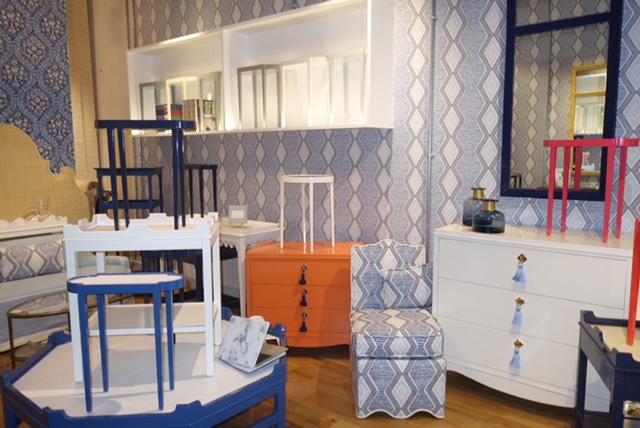 "As we approach our 10th anniversary, it seemed like an obvious next move to expose Oomph to more British and European Designers who may want to embrace color and our classic but whimsical style for their own design jobs," say co-founders Amy Rice and Louise Brooks. "To have a showroom in Europe will make it more accessible for these designers to see first hand more of our collection.,"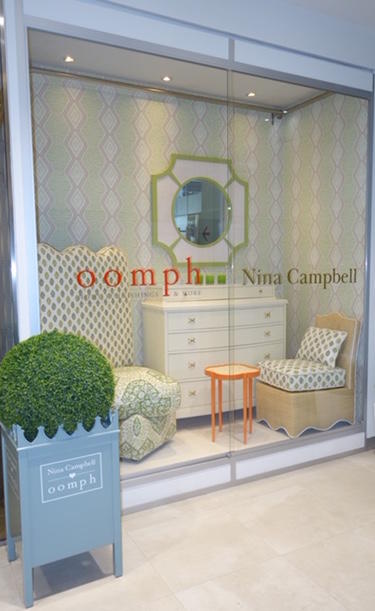 Rice and Brooks knew the partnership with Nina Campbell was the right fit because they had previously collaborated on a capsule collection, Campbell x Oomph, in 2015. The collaboration experienced much success and a demand for more.
"We have had a great time working with Oomph in the past, and now we are just thrilled to have more," says Campbell. "I love how Oomph blends classic shapes with vibrant, cheerful colors, and I feel it brings some joy to our lives! Their collection complements our own Nina Campbell furniture collection very well. We also always love working with a fellow family business."
Among the products they will be highlighting are Oomph's best-selling Easton and Manhattan chests, the Newport collection, and many lacquered mirrors, consoles and tables. There will also be a range of Oomph lighting options on show. The products are made in the United States and are offered in 18-plus colors.
The Oomph London offerings can be found in the Nina Campbell showrooms at 9 Walton Street and Design Centre East, Ground Floor, Chelsea Harbour, Lots Road, as well online.