A new stationery collaboration between Dempsey & Carroll and Sister Parish Design means that the Desmond and Serendipity patterns, both from the Parish-Hadley archives, are receiving new life. Two stationery sets, each including 10 engraved cards and 10 hand-lined envelopes, are launching now.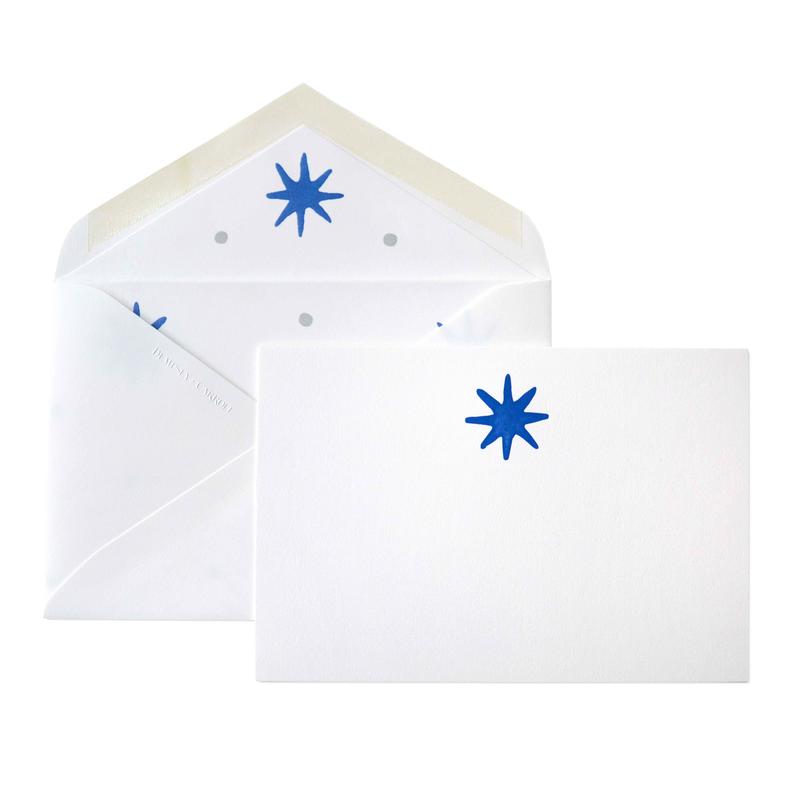 Emma Schneider-Ferrari of Dempsey & Carroll tells EAL, "We were introduced to Sister Parish Design's president and co-founder, Susan Crater, early on in the fall of 2017 and conversations developed from there. Leo Mascotte, our creative director, was excited about all of the prints that Susan brought over for us to play with—we looked at several treatments but ultimately felt that Serendipity and Desmond resonated the most with our vision."
"We chose designs that are very graphic and indicative of the rich American decorating history of Sister Parish and Albert Hadley," Mascotte says. "There's a handcrafted quality to everything in the line, and the shapes are utilizing the mark making of Hadley himself." The chosen designs, explain the partners, are from the storied interior design firm's fabric archive.
The Desmond and Serendipity boxed sets each retail for $60. The Sister Parish Design brand launched to help preserve and reinvigorate the prints and wallpapers that Parish Hadley had been known for; among the other design items it also offers are lampshades, pillows, bed and bath accessories, a tabletop collection with a sponge-painted theme, and a line of bags and totes. Dempsey & Carroll also collaborates with a selection of home brands, among them Schumacher, Hill House Home and John Derian.