Los Angeles designer Kathryn Ireland knows she's not the first to the digital design-in-a-box party. But she does hope to do it better than any of her predecessors—and to help, she has enlisted an A-list founding team—Bunny Williams, Martyn Lawrence Bullard, Jeffrey Alan Marks, Jeffrey Bilhuber, Rachel Ashwell—on her newly launching digital design package platform, The Perfect Room. The only catch? You have to be on the AD100 or Elle Decor A-List.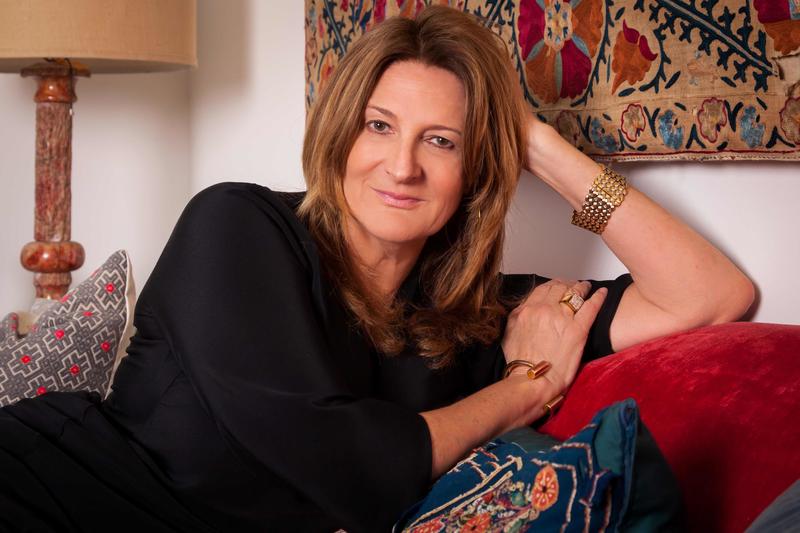 When it comes to online design services, hers is a horse of a different hue, Ireland says. Whereas many digital design services rely on unnamed "stylists," TPR is built on the notion that clients will pay for the big names.
To that end, Ireland is offering clients three different design packages, with varying levels of service and product. But first, her designer choices: Her criteria is specific—"Each designer I bring on must have been on the AD100 or Elle Decor top list and have previous book deals and licensee partners," she says—because she's approaching a different "tier" of client, one not yet serviced by the design-in-a-box brands currently permeating the industry.
"In my eyes, there is a tier of a client that isn't spoken to in today's market. Broken into two key demographics, we have our HENRYS (high earners, not rich yet: combined income approx $500k) and our Affluentials (very high end). Both of which are cash rich and time poor. These clients are the ones who have worked with another designer before, maybe Martyn Lawrence Bullard (one of our founding designers), know they love his look, and want one of his rooms in their third vacation home. Or, they may be gifting a room package to their daughter and son-in-law as a wedding gift. These are also the clients that walk into RH and say they want everything on page 35 of the catalog because they don't have the time to put it all together or work with a designer. Our goal is to educate and highlight great design, making the luxury aspects more accessible than ever."
Courtesy of Fernando Bengoechea
Ireland had been thinking on the general idea of a high-end packaged design service for many years, she says, noting that even clients at her "design boot camp" classes wanted her to, in her words, grant the final "design touch to make their homes feel complete. I went on to finish off each home, and realized that there is an element of interiors that clients want to do on their own, and an element that they need curated by an A-list designer. I realized the business for melding pieces from designer inventory and top-furniture artisans needed a better home."
TPR provides that final touch—or, if you'd prefer, the full room or simply room essentials. "You select the designer-approved space," she says, "and we bundle the full room in package form and deliver everything at once within 8 to 10 weeks."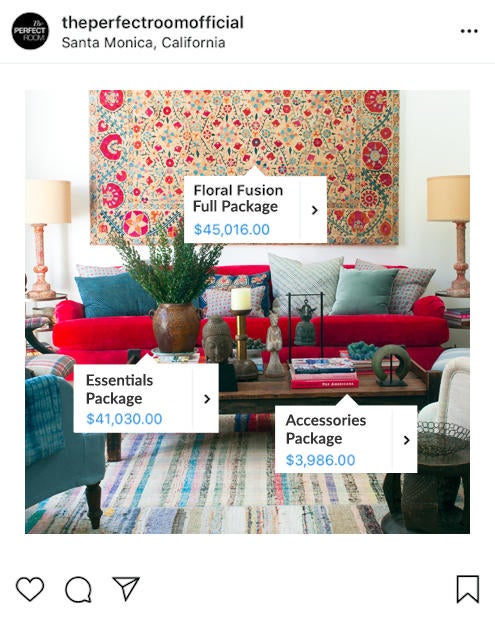 Courtesy of The Perfect Room
What's the most popular package to date? "We are just barely wrapping our Beta testing, and have already seen a quick spike in pre-order sales and clients have shown extreme interest. The most popular package today is the full room package, averaging around $50,000 total, though we expect things to shift slightly as we grow, and as the market gains brand awareness of our business model."
The categories can be grouped by room type, color, designer and theme, including The Quiet Outdoors, Country in the City, Moroccan Bedroom, Rustic Bohemian Living—the list goes on.
The Rustic Bohemian Living package, for instance, is designed by Bunny Williams. For $299, clients receive a custom floor plan specific to their room, furniture and rug placement, and notated dimensions. For $399, clients receive a mood board, swatches, designer input, paint chips and accessories. For $999, they receive two 30-minute design consultations, access to inventory, options to swap furniture, fabric swatches and paint chips, plus all that's included in the cheaper packages.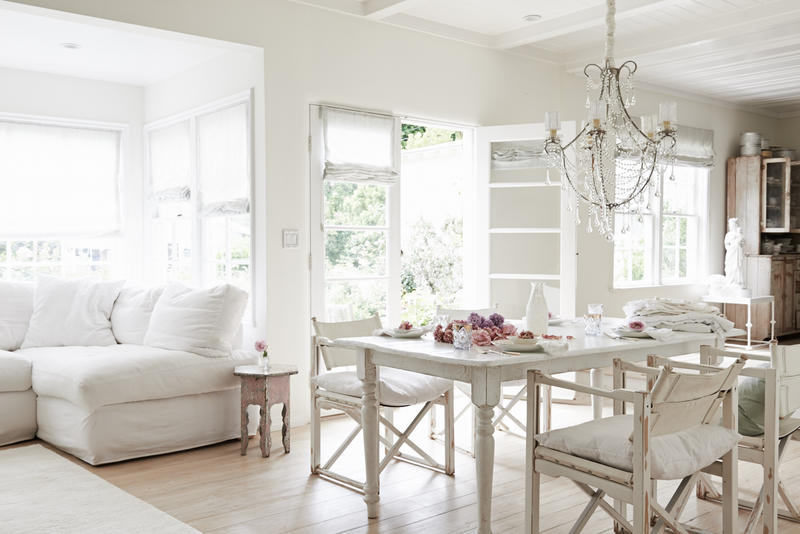 Courtesy of Amy Neusinger Living Photography
In other words, The Perfect Room, which just wrapped its beta testing earlier this summer, is what Ireland says happens when you put "Pinterest and 1stdibs in a blender." A mix of on-demand designer-approved design at a lower price point than the traditional high-end clients expect—but in line with the desires and budgets of, say, the crowd who first met Bullard when he designed the Kardashians' homes.
But is there something lost when the client-designer relationship is taken online? No, says Ireland—that is a customer service issue that's already been ironed out. "There is something supremely beautiful in interior design as a whole, or else I wouldn't have made a career out of it over the last 35 years," she says. "I understand the service side; the 'high touch' needs of a client are important to the relationship and integral to the success of the project. For this reason, I felt it imperative to have an in-house concierge department made up of designers and field experts to help a client along through every step of the purchase journey, from the first click to the final installation. We cover design questions, make custom floorplans, send samples, coordinate shipping orchestration, oversee the white glove delivery and install."
Plans for 2019, and thereafter, are robust and include 360-degree shopping, virtual- and augmented-reality features, what Ireland calls a "Soho House–like membership that will unlock certain areas of the site," working with wedding registry, real estate and travel markets. Ireland is also in discussions with credit card partnerships, to help consumers finance their purchase, and promoting the site as "ambassadors," who she says will host a "series of highly covetable dinner and cocktail parties across the U.S. to retain the traditional person-to-person interaction of good old-fashioned word of mouth in high-end affluent areas and key markets."
Aside from the many spinoff activities, promotions and initiatives, however, the core of the service is good design and tech-enabled convenience: "A true one-stop shop, without the headache of traditional interior design for those with little time still wanting a luxurious home with a designer stamp of approval."