Yves Béhar, Amir Mortazavi and Steve Mohebi have introduced the second location of Canopy, a co-working space for professionals and entrepreneurs, in San Francisco's historic North Beach/Jackson Square neighborhood. Canopy designed the space after the success of its debut location in Pacific Heights.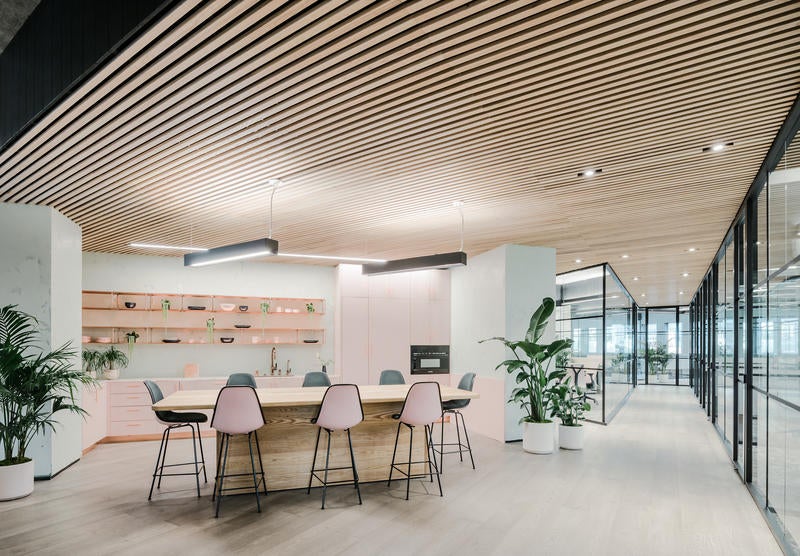 Designed by Béhar and Mortazavi, and built out by the latter's M-Projects, Canopy was inspired by artists who gave North Beach its fabled status starting in the 1950s. Strong sight lines, natural light, and geometric elements are the focus of the 11,500-square-foot interior space. Members can work in glass-enclosed offices and open spaces or work within a lounge, boardroom and shared work areas. The 1,500-square-foot exterior space, which can fit 300 people, has room for any type of meeting, with marble tables and heated seating by Galanter & Jones and an outdoor awning structure, and offers city views.

Situated on the corner of Columbus Street and Pacific Avenue, Canopy Jackson Square is near Quince, Tosca Café, Cotogna, BIX Restaurant, the Transamerica Pyramid, and the Sentinel Building.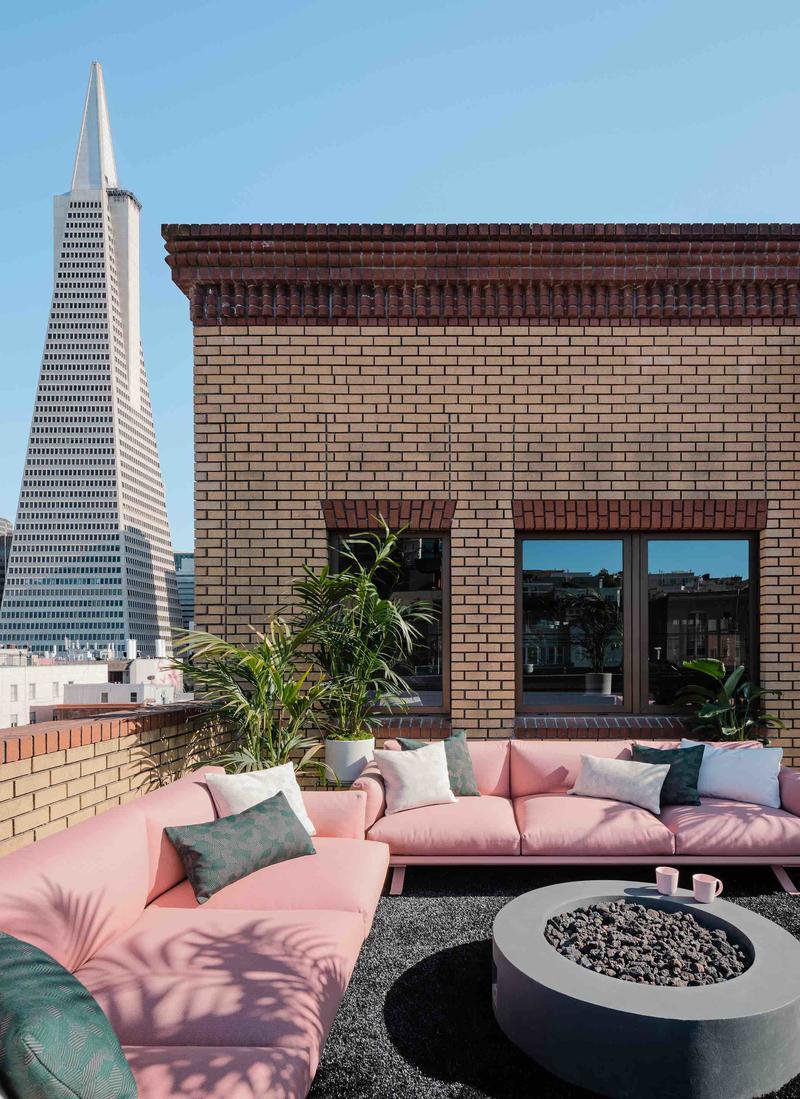 "Selecting this location in San Francisco's cultural heart was just as crucial as the development of our design," said Béhar. "Canopy Jackson Square's distinctive design, a mix of geometric and organic elements, pays tribute to the historic facades and vernacular of legendary neighborhood landmarks, while bringing the natural world into our space in as many ways as possible."
The space features office furnishings from Herman Miller, including the Sayl Chairs designed by Béhar, and complete with the LiveOS system, which automatically raises or lowers a desk to the perfect height by sensing that a specific user is in front of it.

The space also features Eric Trine coffee tables and planters, Rodolfo Dordoni for Kettal outdoor furniture, Raw Edges for Mutina tiles, vintage Preben Dahl lights, and conference tables made of blackened ash and Verde Alpi green-and-black marble that were designed by M-Projects.
"We sought to provide a harmonious balance between private areas for members to focus and get their best work done and public spaces for them to socialize meaningfully," said Mortazavi. "Our deliberate focus on gender parity allows members to work side by side equally."