A new platform from the Instagram design team "celebrating the best of global craft and design," has launched, in partnership with Dezeen. The @design account promises to take a look at the processes of emerging designers and creators at work. It was announced during the Milan Design Week panel "Design in the Age of Instagram," featuring Ian Spalter, head of design at Instagram, Dezeen founder and editor in chief Marcus Fairs, designer Yves Behar and others discussing the merging of tech and craft.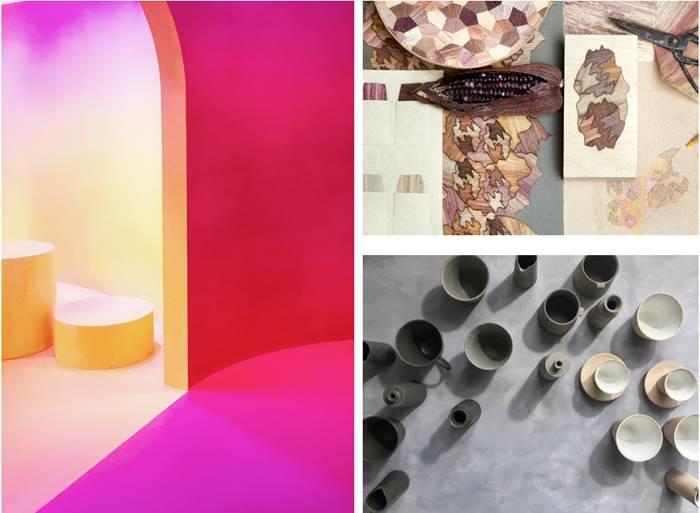 @Design will also take a deep dive into the social media titan's own creative processes, where, as it notes, "designers, content strategists, researchers, engineers, and artists from the design team will showcase their approach to defining problems, prototyping tools, AR simulations, weekly team critiques, and more."
The account's first posts include images of an Israeli UX designer's desk, a Brooklyn industrial designer's green workspace, and an illustration captured inside the garden-studio of a Los Angeles artist and art director. Dezeen curated content for the account's inaugural week, including Fairs's perspectives on the kickoff day of Milan Design Week.
As part of launching the platform, Dezeen issued a call to action last month, seeking five founding contributors to report on Milan Design Week. Joel Escalona from Mexico City, Ivan Oda from Milan, Geraldine Tan from London, Minh T from Los Angeles, and Benedetta Anghileri from Shenzhen, China, were chosen.
Spalter says of the account's launch, "By highlighting creators from across disciplines, we hope to showcase the evolving relationship between technology and traditional design. We're just getting started, and we're looking forward to learning how we can be a useful and supportive part of the community."