Fête Home founders Jennifer Potter and Audrey Margarite are primed to disrupt the way people get their home decor inspiration. Although going the direct-to-consumer route was a surprise move for the former Bunny Williams execs, who were at the brand for 10-plus years before leaving in May, it has led to early successes. Their venture debuted its first three collections at the end of October, and has already garnered a lot of attention.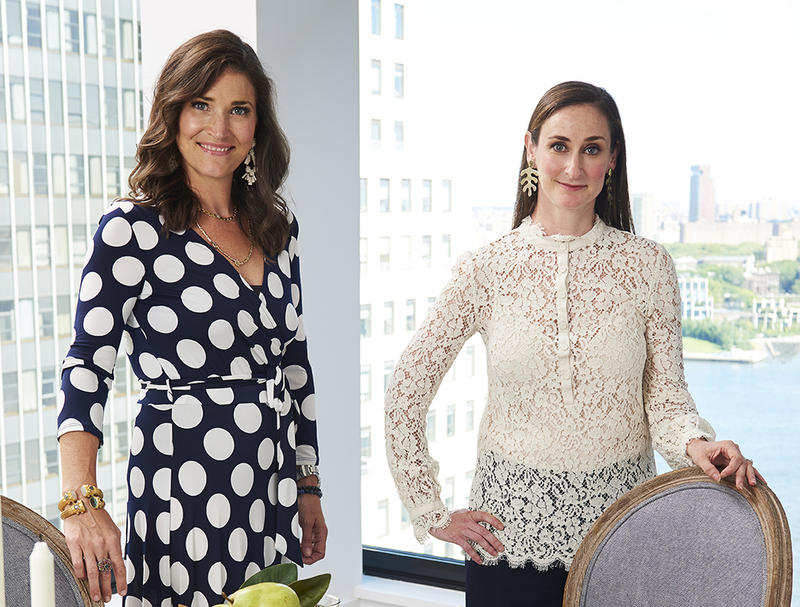 The founders' mission, as they tell it, is to design for real life. Through accessible products and pricing, they hope to empower their consumer. "Today's Pinterest and Instagram culture can be inspirational, but also make you feel less than," Margarite tells Business of Home. "We manufacture at factories that also produce quality goods for luxury brands, but by selling direct to consumer and solely online, we're able to keep prices low and customers engaged."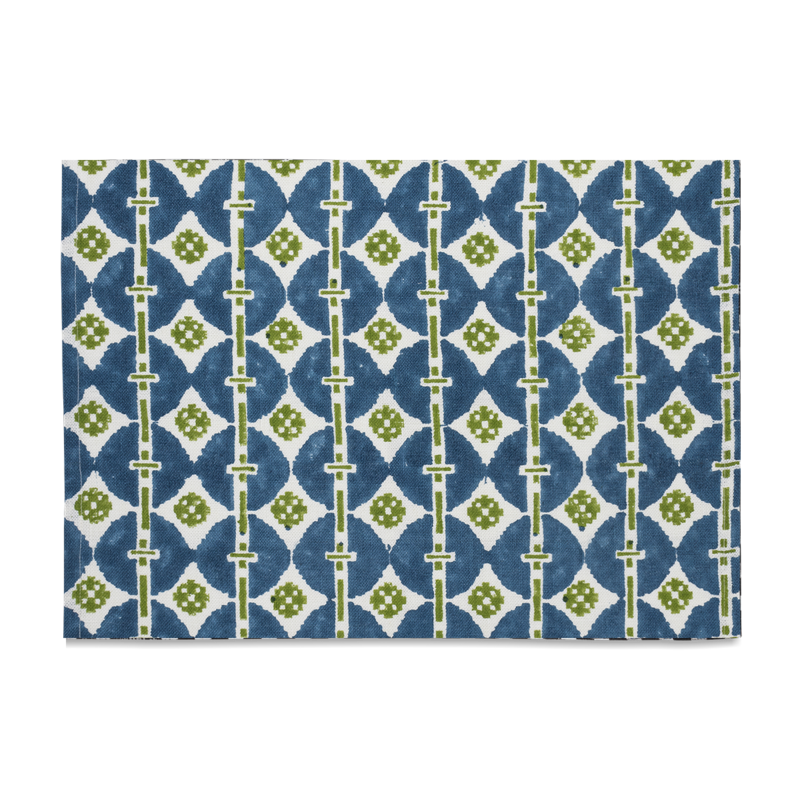 The three collections—titled Minimalist, Chinoiserie and Holiday—include fabric by the yard, accessories, pillows, throws and furniture, some of which feature washable linens with patterns the founders designed (the Talisman placemat is a particular favorite of theirs). The prices reflect Potter and Margarite's goal of accessibility: Prices start at $25, and none of the furniture exceeds $1,000.
Though affordable, the products are also meant to serve an inspiration-starved audience who have limited options when it comes to home accents—and their direct-to-consumer model only amplifies the brand's potential to reach consumers. "Today, engaged shoppers can shop the market themselves, but will quickly find that mass merchants offer predictable perspectives and limit creativity," says Margarite. "Local brick-and-mortars are few and far between, and therefore so is the ability to find unique style." On the other end of the spectrum, hiring an interior designer can be "intimidating and costly" thanks to markups and billable hours.
In order to maintain engagement, Fête Home will launch a new collection each season, plus a fifth collection every year pegged to the holidays. According to Margarite and Potter, each line will represent an interpretation of a known aesthetic and aim to inspire, not dictate, style.