Product Preview is a weekly series spotlighting the latest and greatest debuts in the marketplace. Check back every Friday for what's new and notable.
Spring has arrived, bringing a slew of spirited releases to celebrate the new season. The return of Maison & Objet and Paris Déco Off introduced an assortment of imaginative showcases, and there was no shortage of spring-friendly stateside launches this week to swoon over too. Here are some standouts from the recent round of debuts.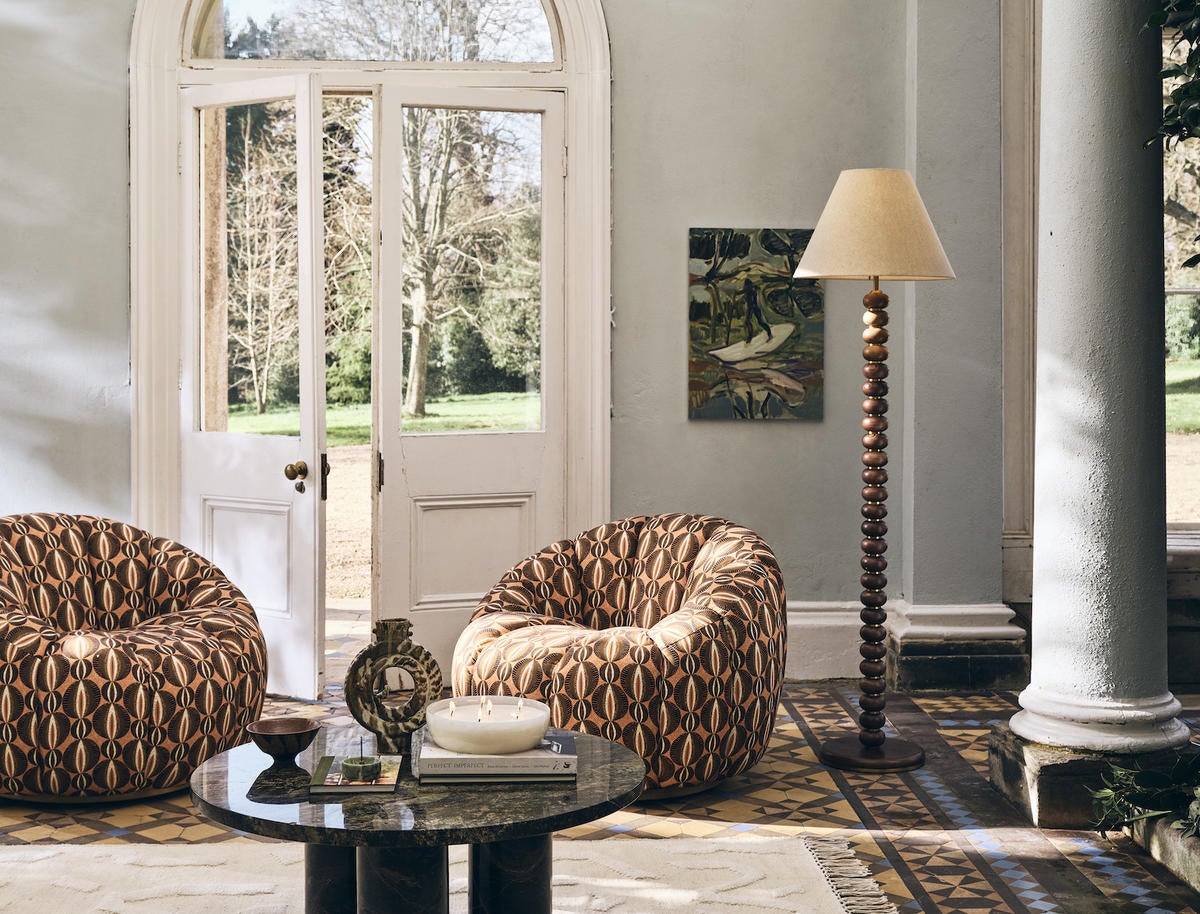 Soho Home tapped Eva Sonaike for a vibrant collaboration. Inspired by the London-based designer's childhood home in Germany and her parents' Nigerian roots, the collection offers cushions, rugs, lampshades and a reimagined version of the Garrett chair adorned in an array of eclectic op art prints.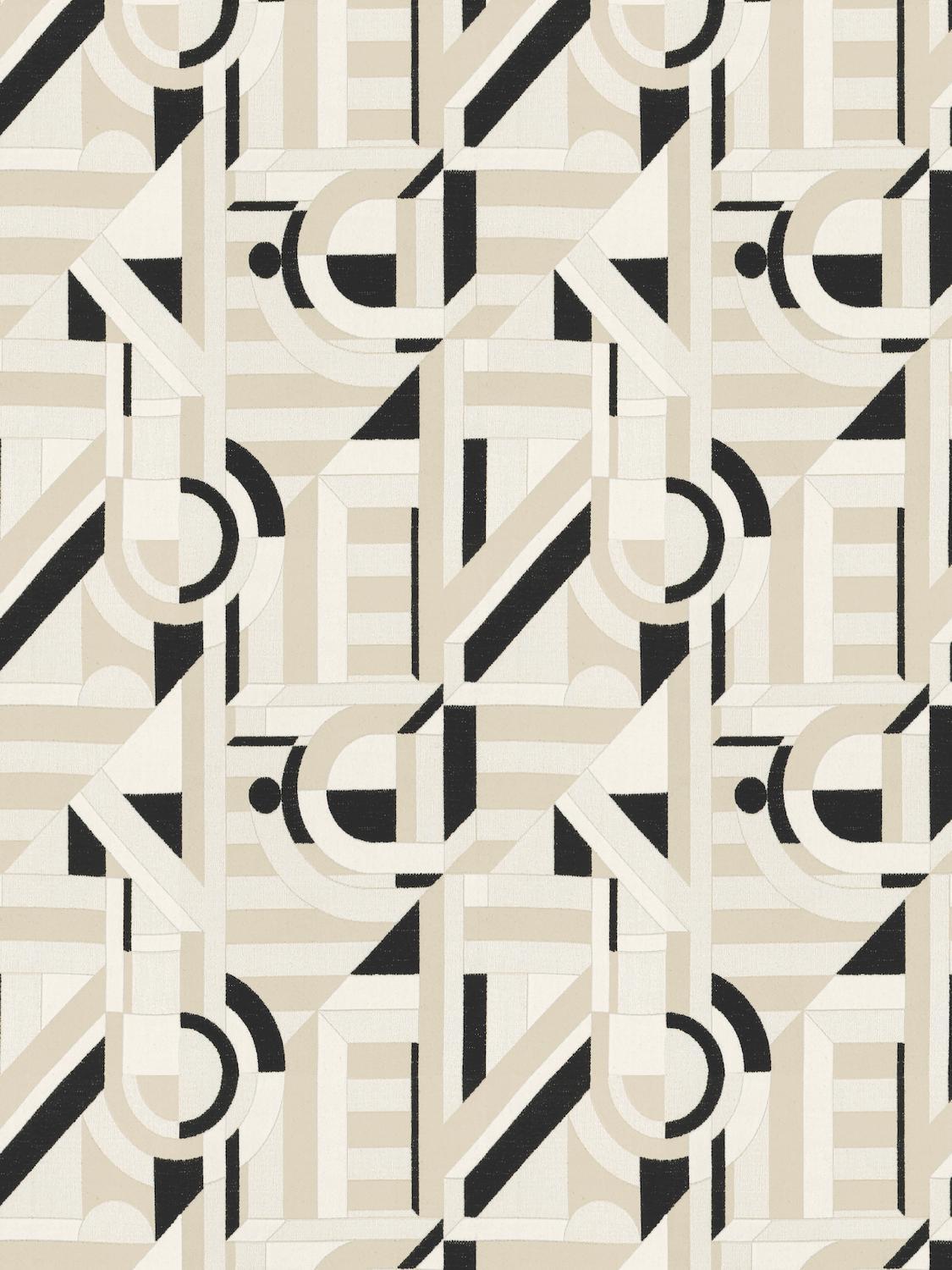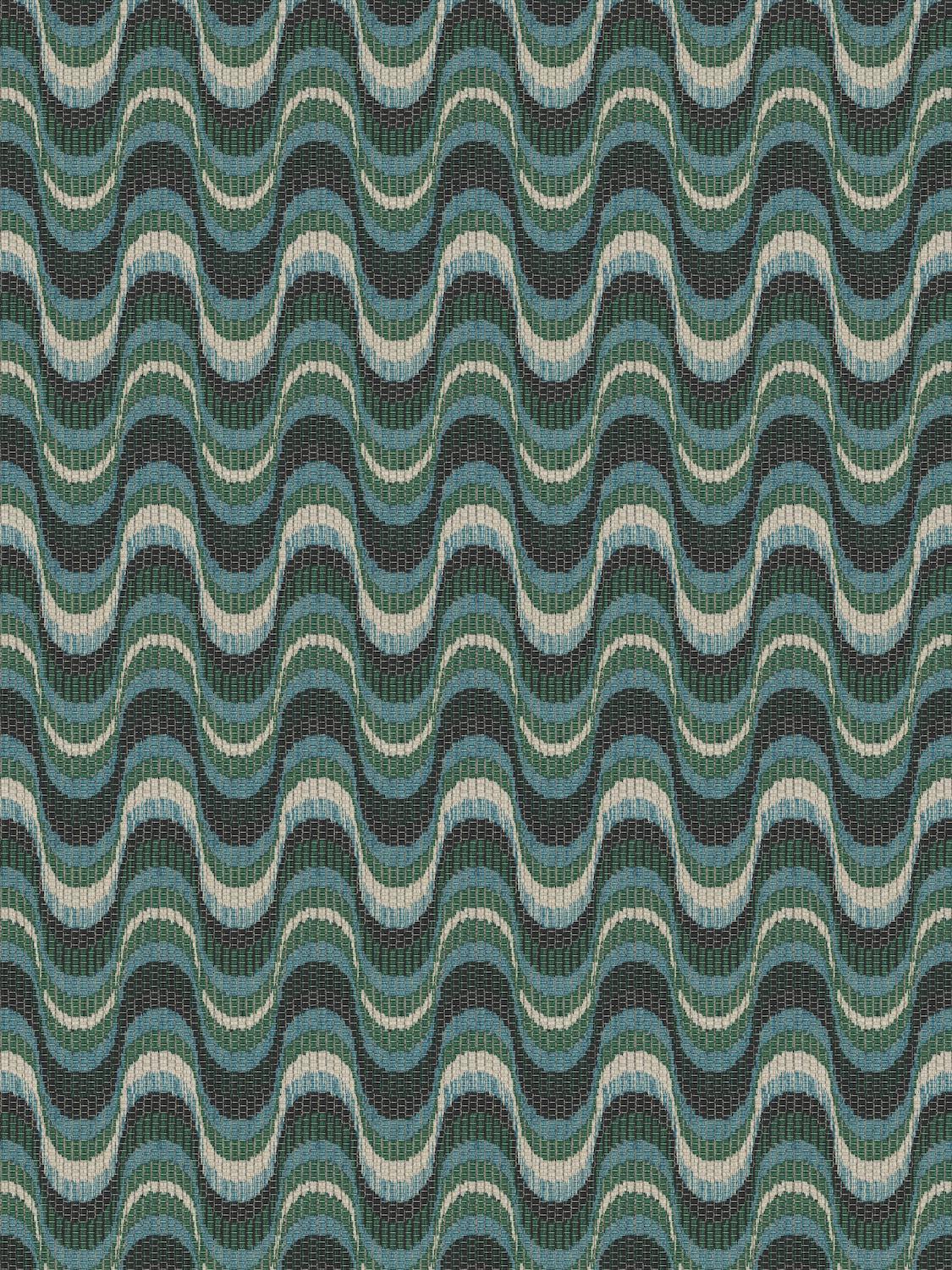 S. Harris launched a fashionable line of textiles called Design en Rogue. Curated by photographer Joanna McClure, the inaugural capsule collection spans 20 upholstery patterns with high-contrast motifs paying homage to the art deco and art modern movements, such as the bold geometrical Figures and our current crush, the wavy-lined Tiera.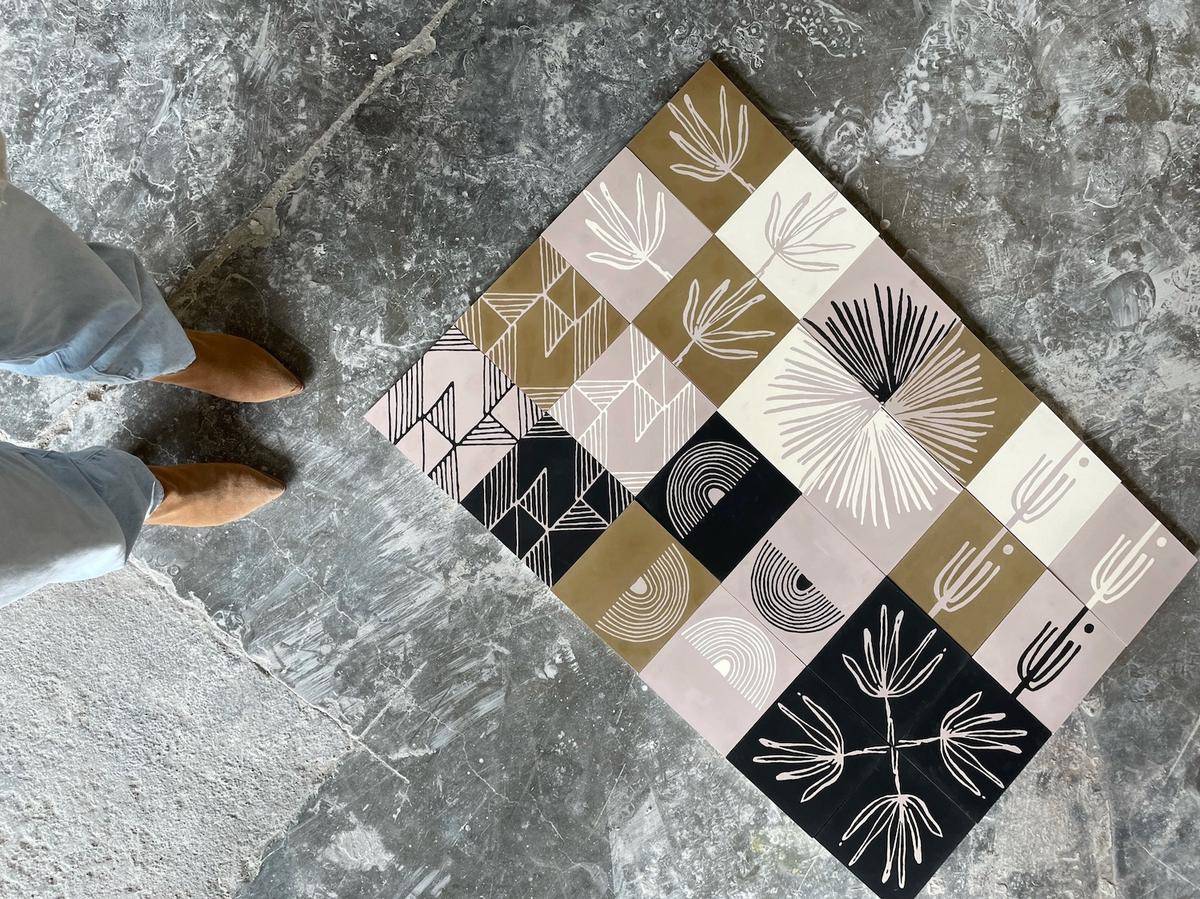 April Nemeth released a sustainable ceramic tile collection with Concrete Collaborative called Indio. The dreamy desert-inspired designs feature the Los Angeles artist's organic hand-drawn patterns cast in soft earthy hues like olive green and lilac highlighted by inlaid metal accents.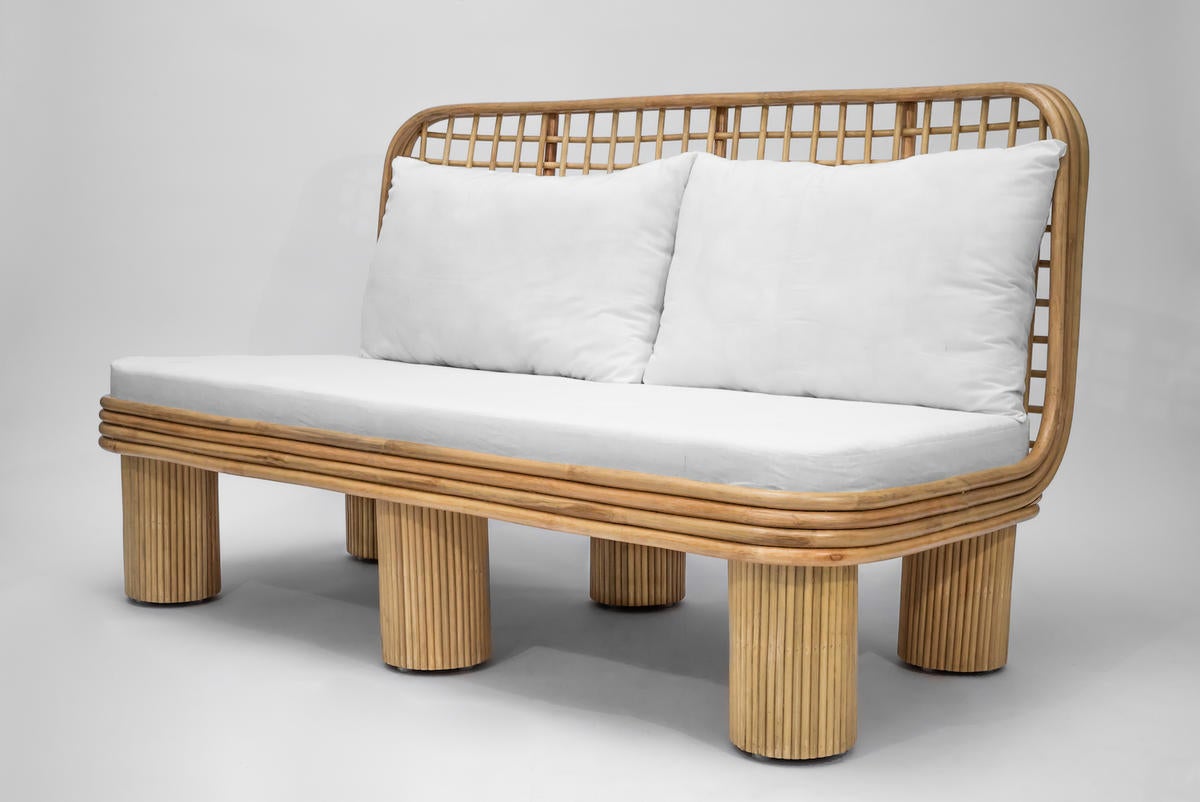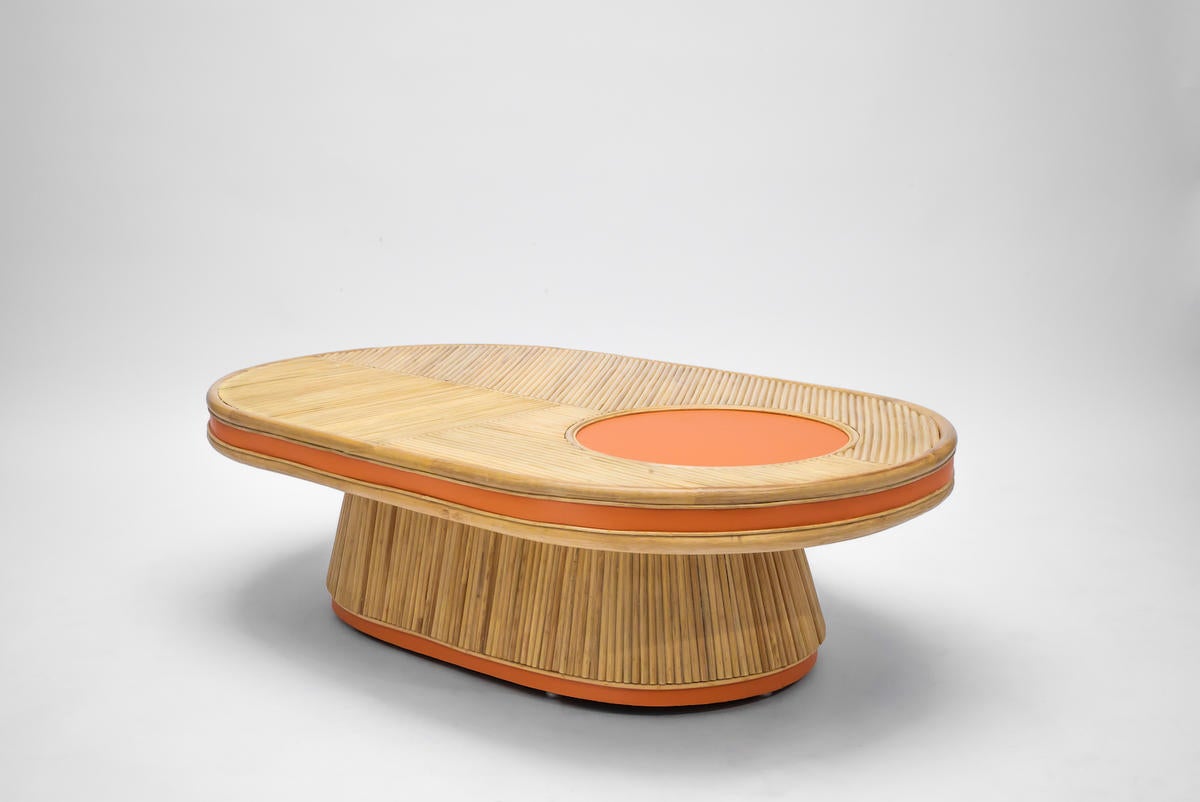 For its first showcase at Maison & Objet, Popus Editions debuted a retro-inspired furniture collection. Modeled after the curvy silhouettes that defined 1970s design, the assortment features side tables, seating and accessories made of outdoor-friendly rattan, including a coffee table clad in old-school orange banding and a sofa with a webbed backrest.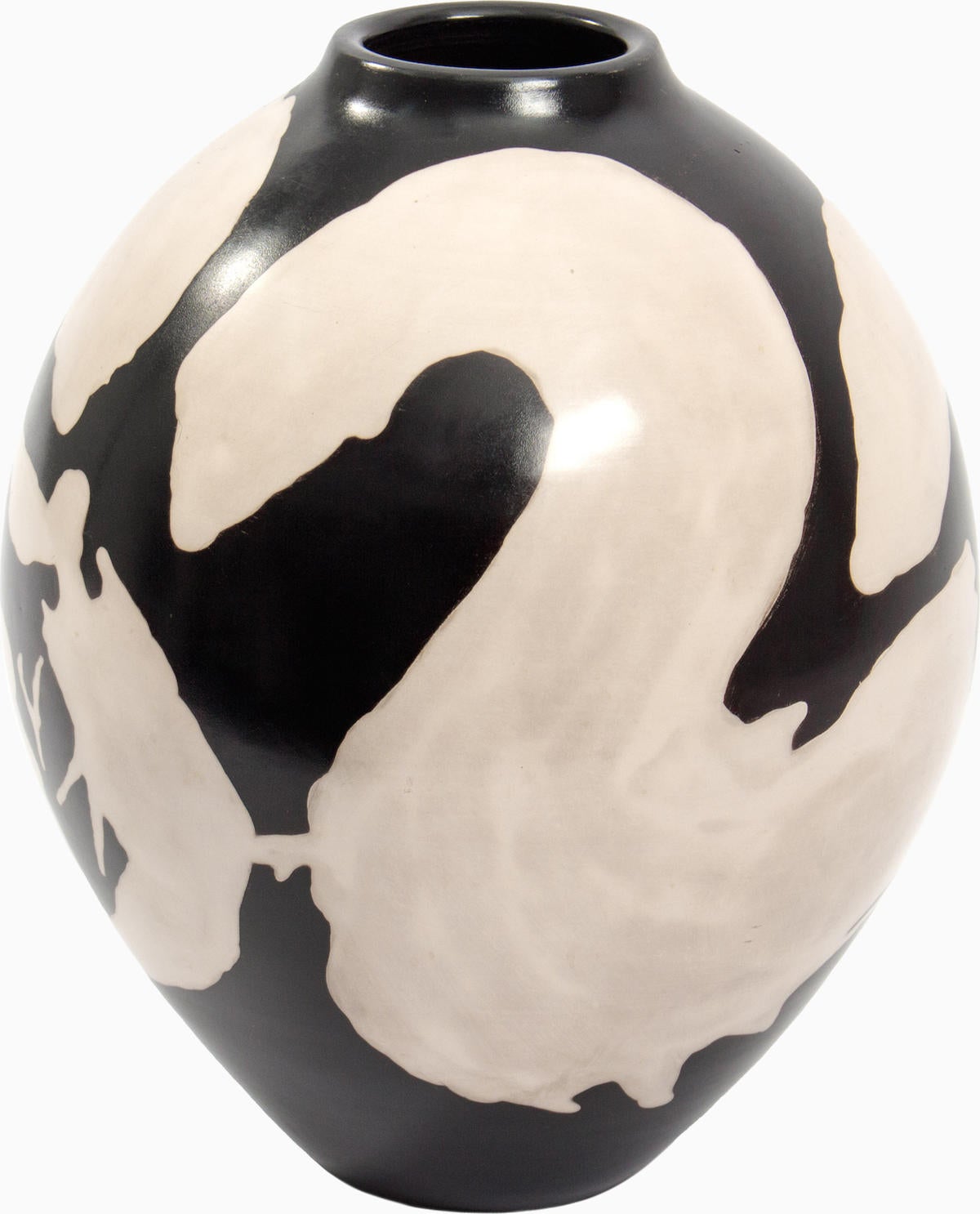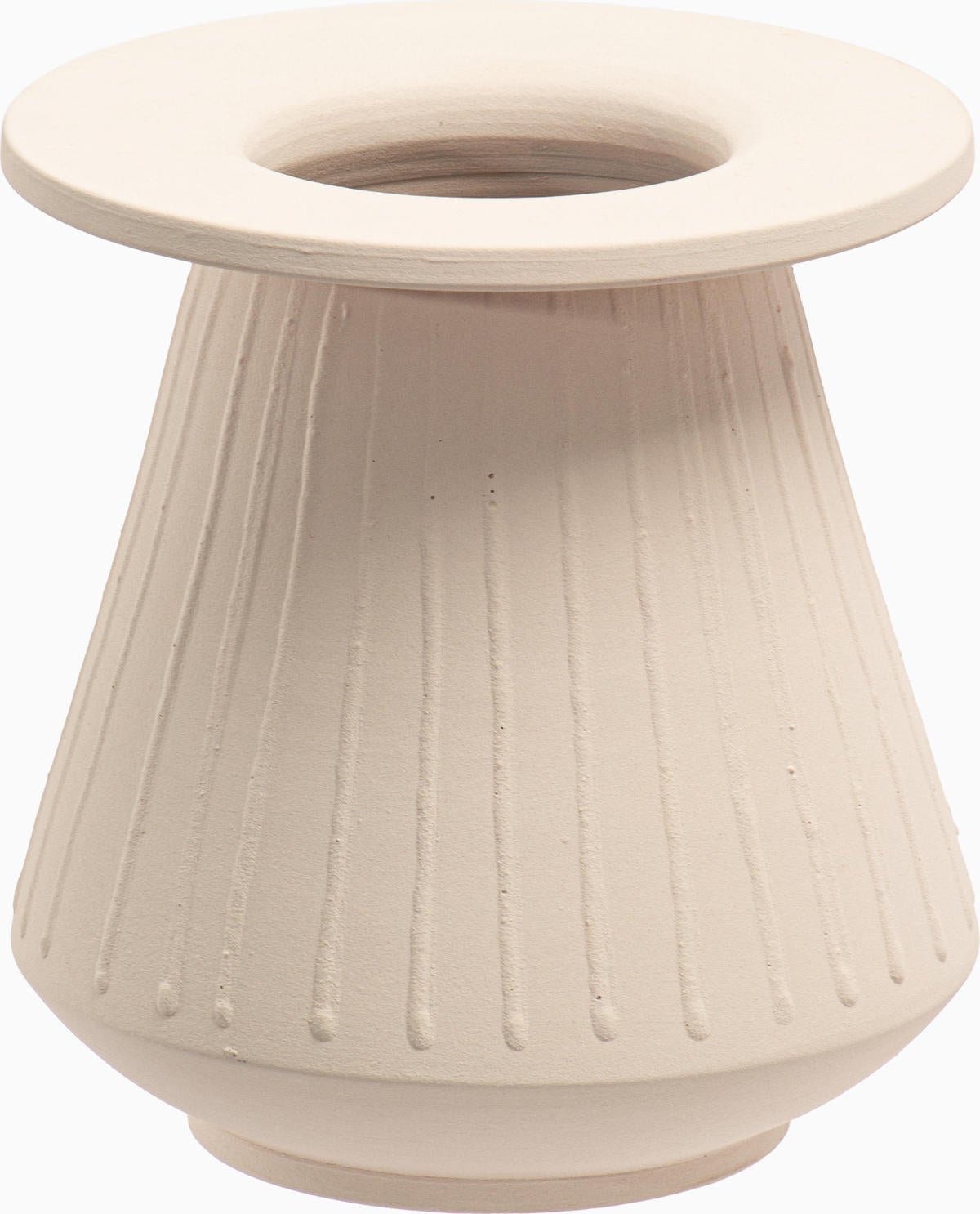 Moe's Home Collection unveiled a characterful series of decorative ceramics. Crafted by Peruvian artisans using centuries-old techniques, the collection features 13 hand-painted vases and forms, including the swirly Chula and the ribbed Ossa, both fired in a kiln with mango leaves for a more saturated finish.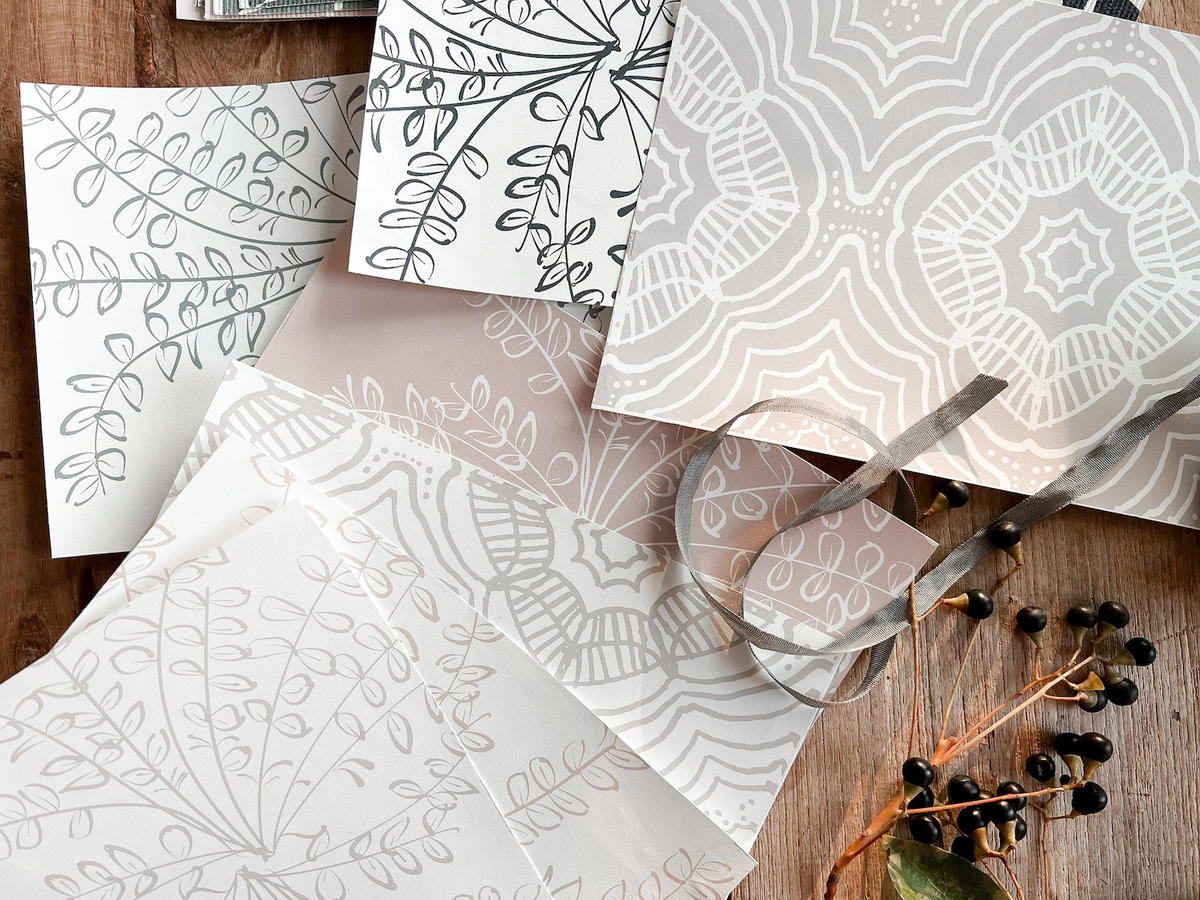 Courtesy of Greige Textiles
Greige Textiles launched its first-ever wallpaper collection. Available at New York–based digital multiline showroom Somerselle, the series offers four delicately drawn designs printed in small batches on clay-coated paper, including the brand's popular Tuile and Ward patterns and two new biomorphic motifs called Ashby and Ciennese.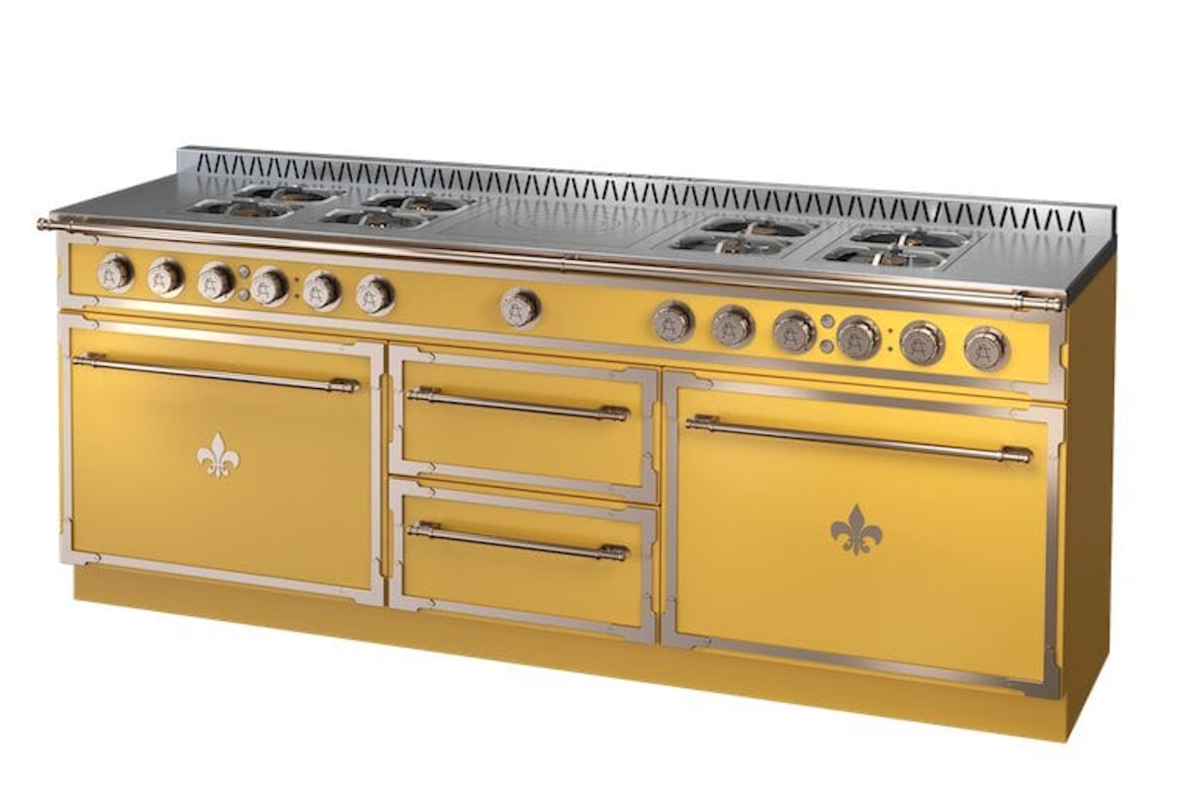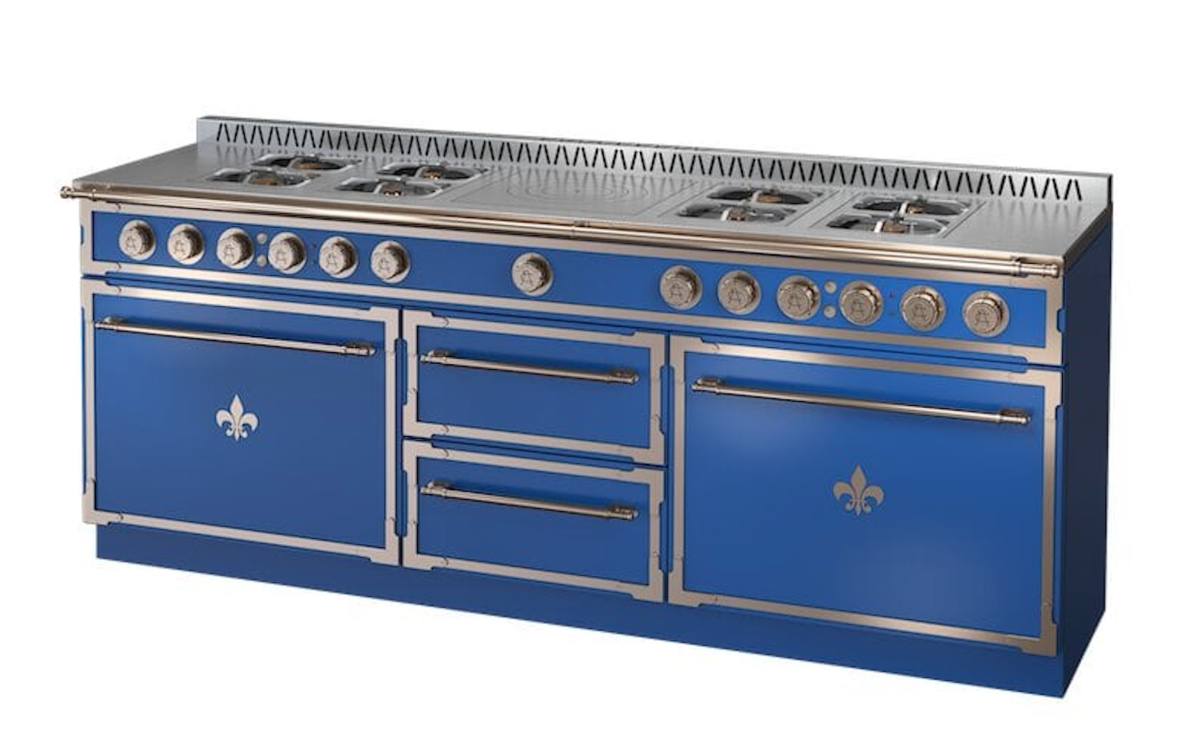 L'Atelier Paris released an exclusive color collection just in time for spring. The series introduces five eye-catching colorways, from golden yellow to emerald green and cobalt blue, which can be applied to any of the brand's state-of-the-art range and customizable kitchen designs.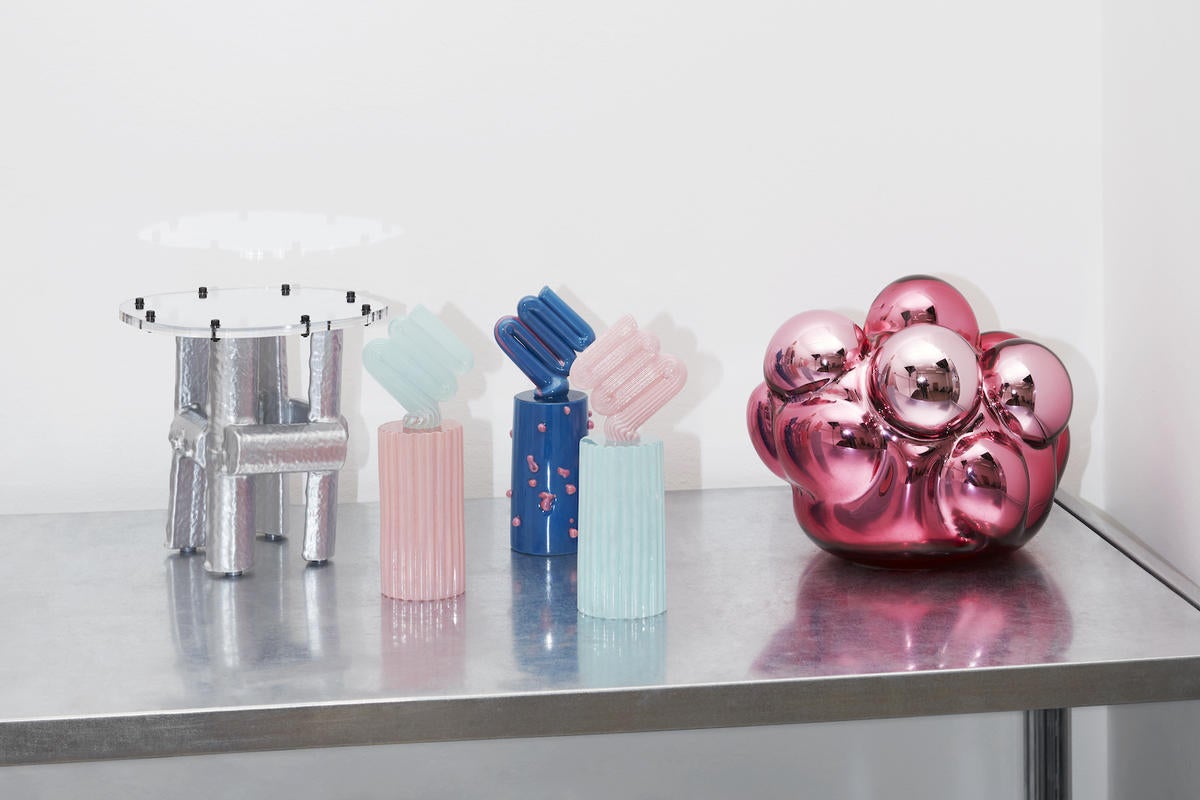 Hem debuted a platform for creative design collaborations called Hem X. For its inaugural collection, the brand called on Swedish interior decoration collective Arranging Things to curate a limited-edition selection of home objects crafted by independent makers, including a hot-pink cloud sculpture by glass artist Lisa Reiser and a pedestal constructed from resin-coated Styrofoam with a mirrored top by designer Jonatan Nilsson.
Studio KO showcased its new collaboration with Italian mosaic tile brand Bisazza at Paris Déco Off. Drawing inspiration from classic architectural traditions, the series offers three geometric marble designs in colorways composed of contrasting stones—like nero marquinia, bardiglio nuvolato and arabescato bianco—with a smooth matte finish.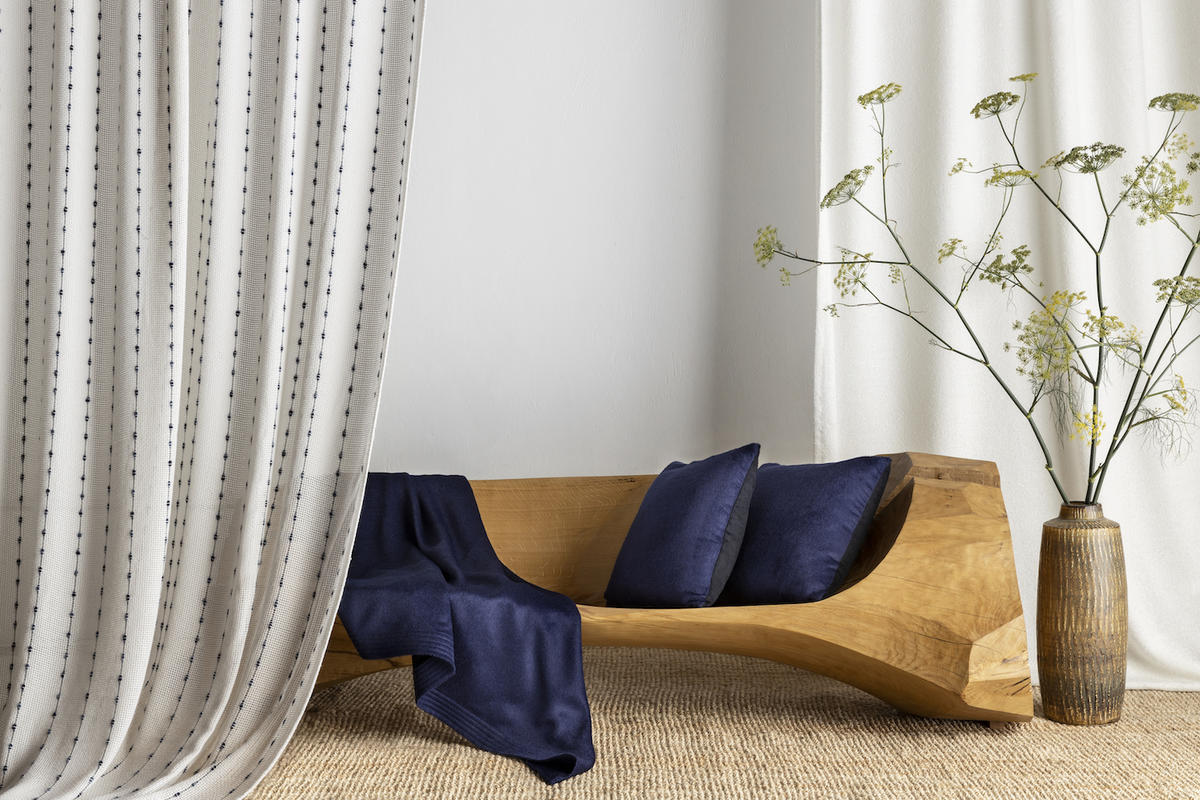 Courtesy of Sandra Jordan
Sandra Jordan unveiled a lush line of textiles named Sonoma Coast. Woven from pure prima alpaca fibers, the sumptuous assortment spans 13 touchable fabric designs in hues that evoke the Northern California landscape. Midnight sky, for instance, features a double-sided weave that adds lightness to drapes and throw pillows, while ebony bouclé boasts a specially brushed finish for an extra-soft hand.