Product Preview is a weekly series spotlighting the latest and greatest debuts in the marketplace. Check back every Friday for what's new and notable.
When the cold weather hits, there's nothing better than snuggling up at home with a fresh crop of comforting marketplace finds. From Georgia O' Keeffe inspired drapery fabrics to artisanally made wavy mirrors, here are some highlights from the latest round of launches.
The Black Artists + Designers Guild (BADG) teamed up with Pottery Barn for an exuberant collaboration called A Seat At Our Table. Created by three designers, including Penny Francis, Casi St. Julian and Lisa Turner, the collection offers more than 25 pieces inspired by Black joy, such as a vibrant dinnerware series crafted by artisans in Eswatini, Africa, called Celebration and a tufted quilt accented in multicolored dots named Shield.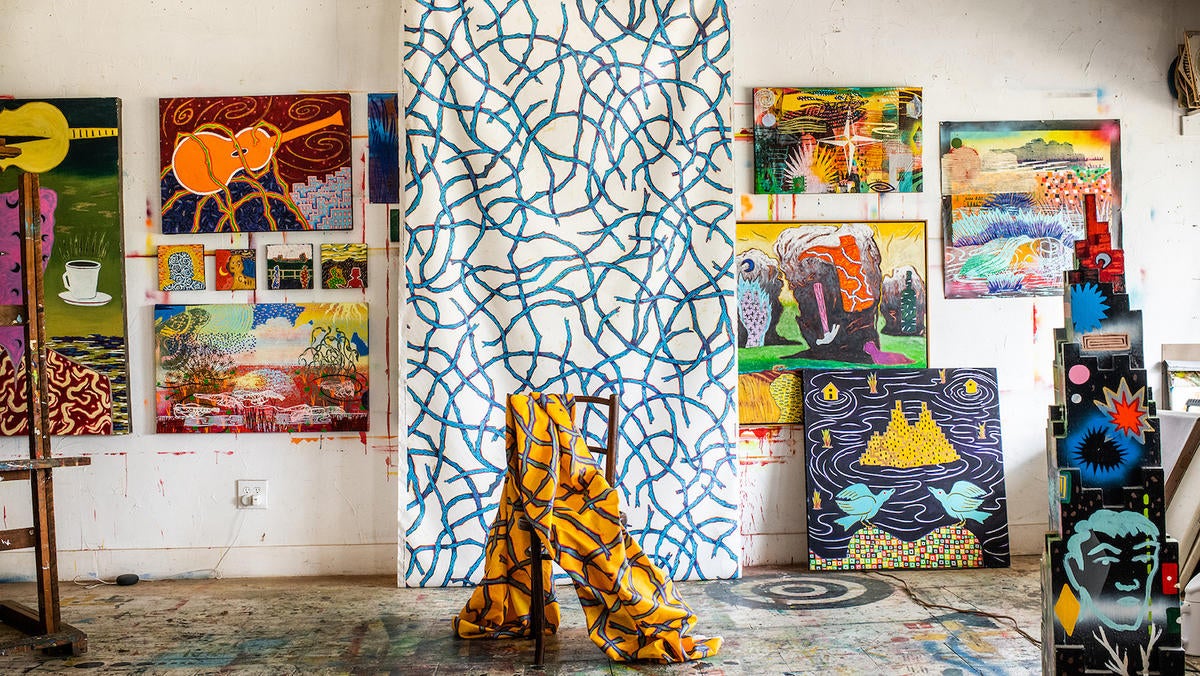 Lafayette, Louisiana–based artist Francis X Pavy, and his wife Cathi Pavy, unveiled Pavy Art + Design, an eye-catching line of contemporary Cajun-inspired textiles. The kaleidoscopic series spans 22 fabrics and 11 wallcoverings, as well as art and decorative pillows celebrating the complexity of Acadian culture, including the rhythmic Canegrass pattern and a multicolored motif mimicking gnarled tree branch stems called Briars.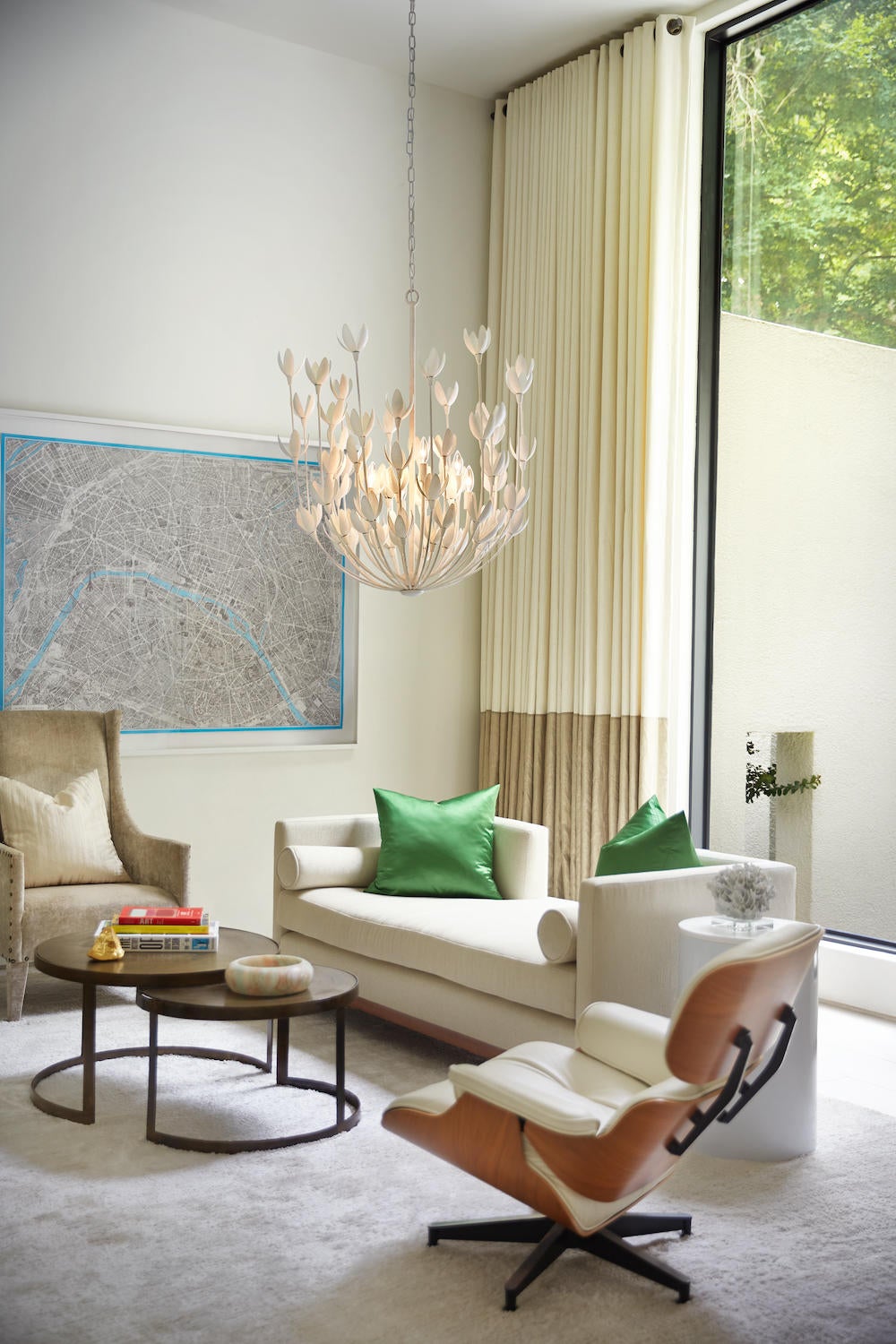 Laguna Beach, California–based designer Lisa McDennon dropped her latest lighting collection for Hinkley. The series boasts nine coastal-inspired designs punctuated by sculptural silhouettes, including a hand-painted chandelier modeled after blooming flowers called Flora, and a pendant light with a woven rattan drum shade named Luca.
NuStory debuted a delightful collection of rugs called Bovina (named after the town in the Catskills). Crafted in collaboration with lifestyle editor Newell Turner, the series features 19 ethereal designs that draw inspiration from rural landscapes, including the modern farmhouse-friendly Summer Barn Boards and a shaggy hand-knotted rug named Fieldstone Moss modeled after the stones found along the Delaware River.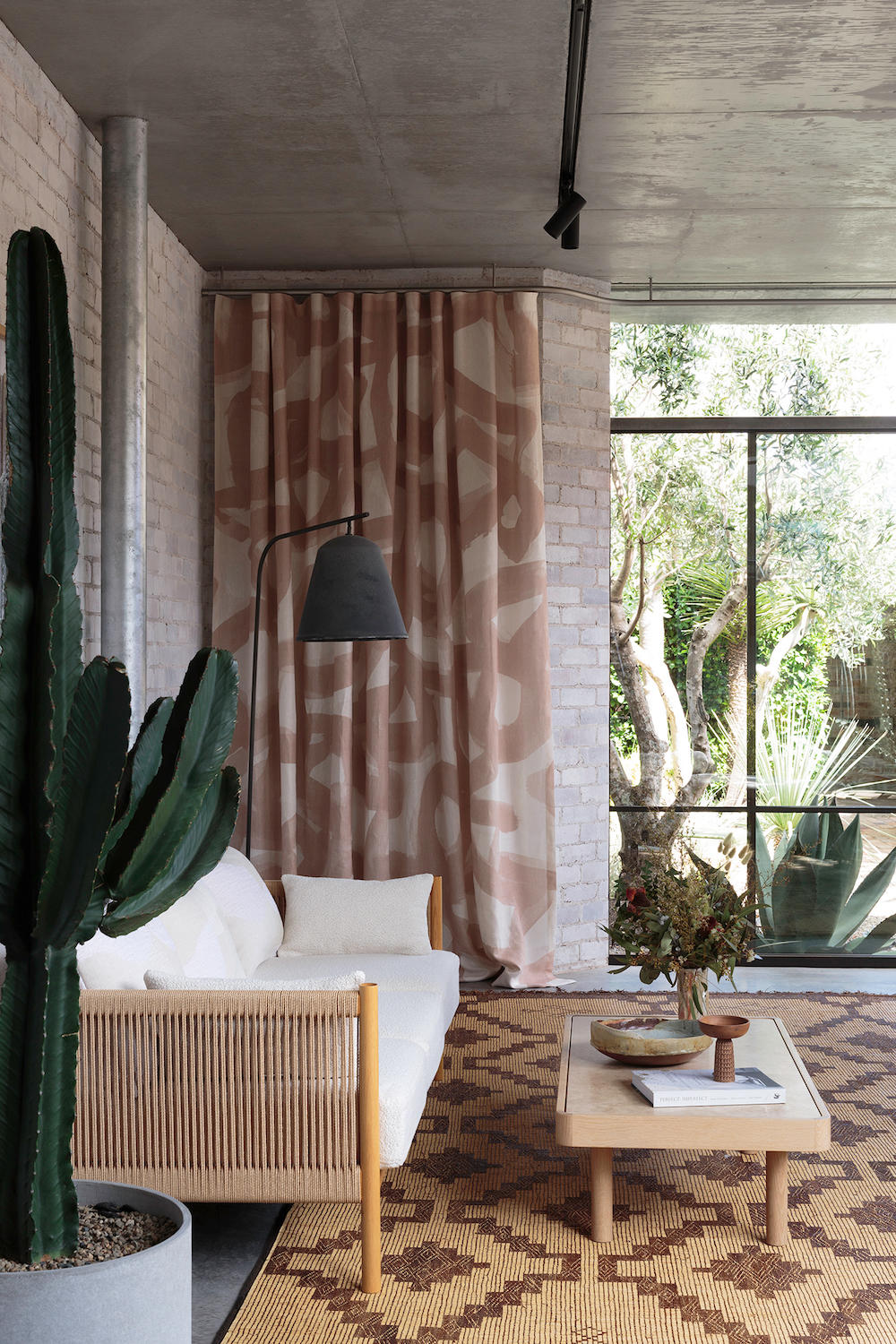 Mokum's latest collection, Surface, is an ode to Georgia O'Keeffe. Drawing inspiration from the desert landscape surrounding the artist's iconic Ghost Ranch home in New Mexico, the series features eight textured drapery fabrics in an assortment of earthy colorways, including an earthenware-hued watercolor-style print called Abstraction and an agave green linen number named Adobe.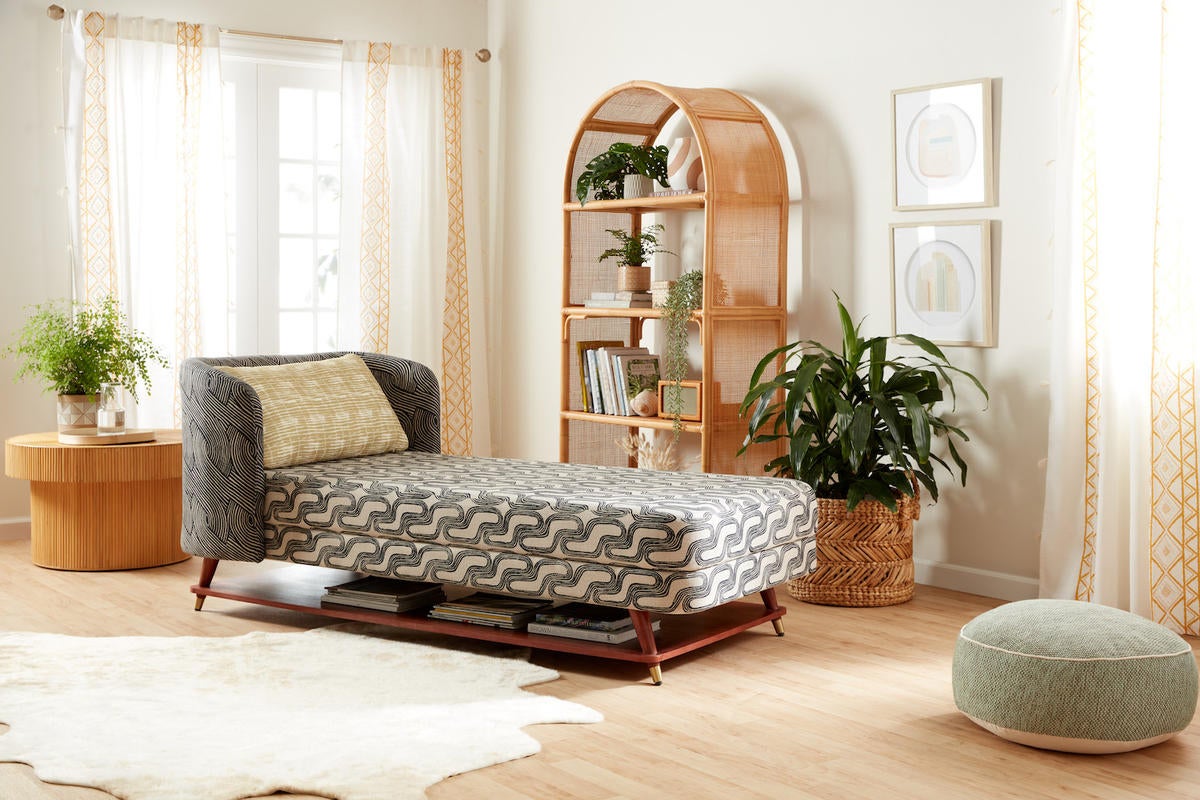 World Market tapped Minneapolis–based designer Nicole Crowder for a characterful collaboration. The collection boasts six furniture pieces upholstered in a mix of contrasting prints, including an acacia wood chaise lounge clad in a geometric motif named Denise and a cleaned-lined bench with built-in shelves and graphic-patterned cushions called Erin.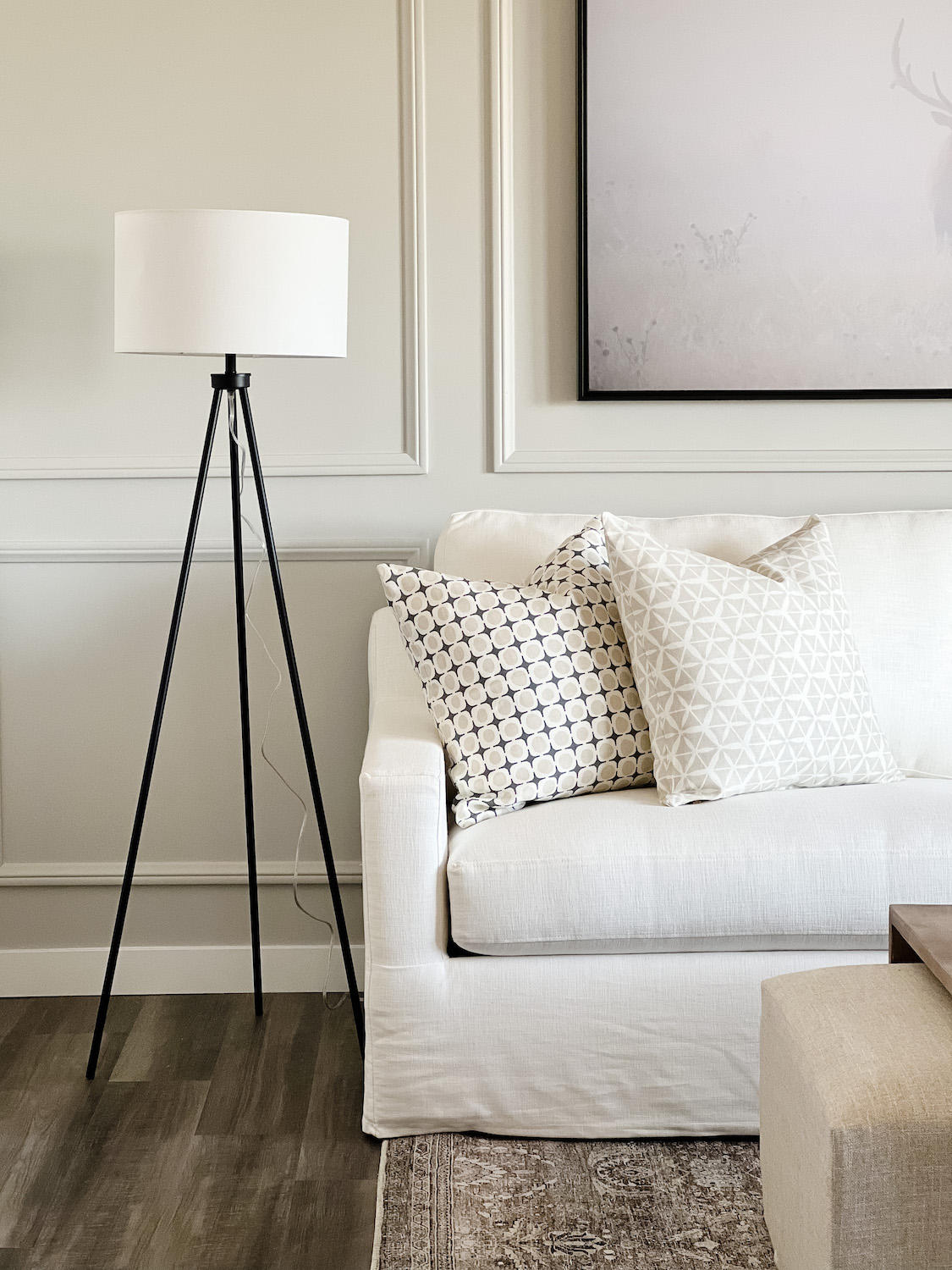 Courtesy of Greige Textiles
Greige Textiles updated some of their most popular Belgian linen patterns by introducing a handful of fresh neutral colorways. The Lake Forest, California–based brand's graphic designs Felix, Imogen, and Tuile, are now available in a pair of dreamy tone-on-tone hues, including the tan and off-white Heron on Oyster and the cream-colored Ward in White on Oyster.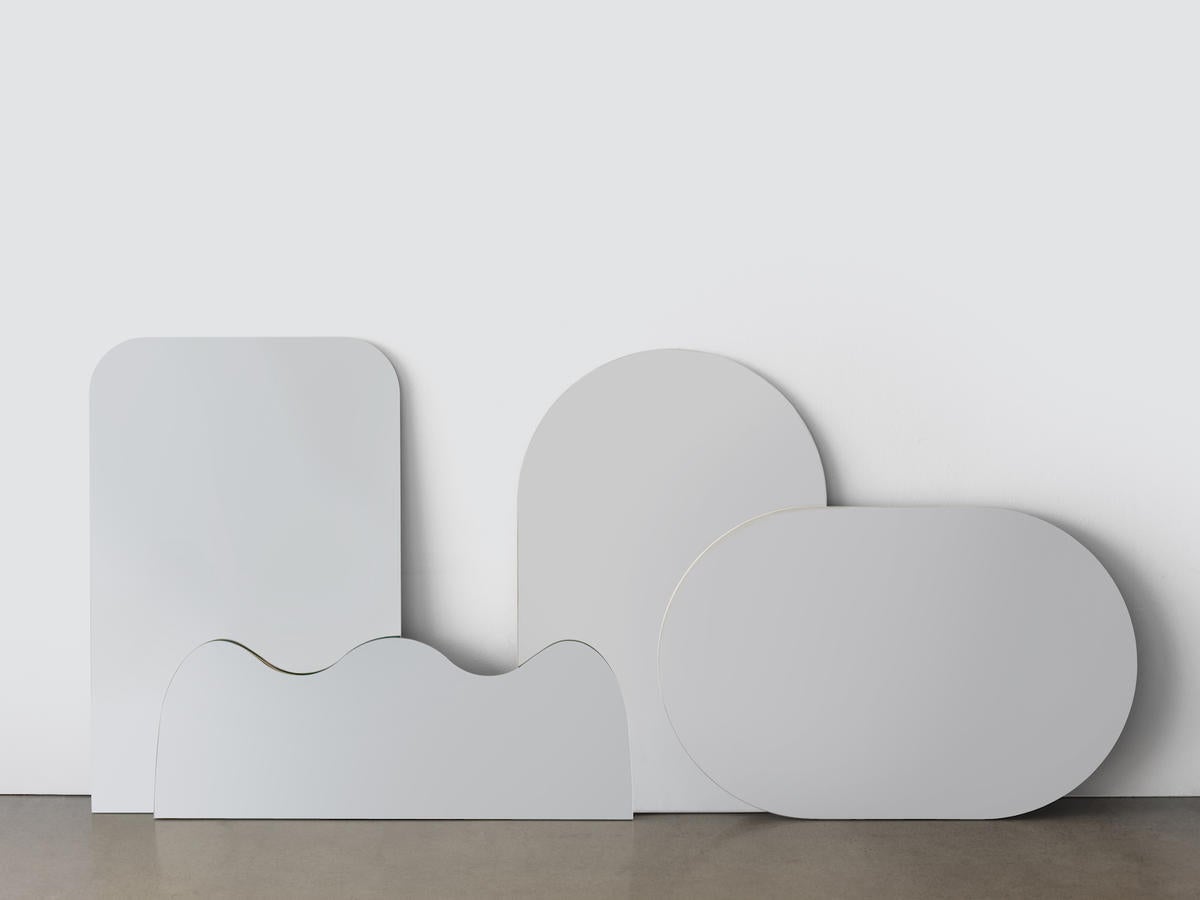 Courtesy of The Citizenry
Sustainable home decor brand The Citizenry launched a shapely line of handmade mirrors. Crafted by artisans in Santiago, Chile, the collection features four curvaceous designs composed of glass and stone, including the arched Correo Central and a wavy stunner named Mapocho that can hang vertically or horizontally.
De Gournay unveiled a whimsical wallcovering by Australian designer Anna Spiro. Inspired by a visit to the Great Barrier Reef, the Island Garden design features a fanciful undersea motif hand-painted on textured rice paper for an antiqued finish.