As so many retailers in the home space are struggling, and in some cases disappearing—Pier 1 Imports, J.C. Penney, Stein Mart and Tuesday Morning, to name a few—there is one nameplate you rarely ever hear mentioned.
That's Cost Plus World Market. Sometimes the brand goes by the first half of its name, other times by the second; either way, it's confusing to customers and the trade alike. But no matter what you call it, the company rarely turns up on retail radars as a player that may or may not be benefiting from the COVID-19 pandemic. But why?
Based in Alameda, California, the retail chain carries a wide range of goods, including home furnishings and decor, gifts, apparel, coffee, wine, craft beer and international food products. In 2012, Bed Bath & Beyond purchased Cost Plus for just under $500 million. At the time, it had about 258 stores, primarily outside the Northeast. That count increased to about 277 under Bed Bath & Beyond's prior risk-averse management—not exactly a dramatic expansion.
Industry speculation, confirmed loosely by company management at the time, was that Bed Bath & Beyond made the deal hoping to better understand the food, wine and consumables business in order to integrate those categories into its flagship brand. A similar argument was made in 2002, when the big-box retailer purchased health and beauty brand Harmon Beauty. Since then, Bed Bath & Beyond has introduced Harmon outposts within a number of its main stores, even as it rolled out a second health and beauty nameplate, Harmon Face Values, further diluting the brand.
Bed Bath & Beyond stores have always carried a smattering of food, but generally no alcohol, and the Cost Plus purchase taught the company that introducing wine into stores is no easy task, requiring maneuvering around a myriad of local licensing laws. In the meantime, the food rollout at Bed Bath & Beyond stores remained modest at best.
As Bed Bath & Beyond has gone through a massive transformation over the past year, replacing its entire senior management, board of directors and strategic positioning, it has consistently said it was focused on the home, baby and beauty sectors, without naming specific nameplates. Reading between the lines, it seemed to indicate that it was circling the wagons around the Bed Bath & Beyond, BuyBuyBaby and Harmon units, and putting the "for sale" sign up on the rest. That roster of brands included One Kings Lane and Personalization Mall, both of which were sold in April, as well as Christmas Tree Shops and Cost Plus, which are reportedly on the market—though CEO Mark Tritton is distinctly vague whenever he's asked about the future of these unwanted properties.
Cost Plus's fate is particularly intriguing given the demise of Pier 1. Many observers say the big winners of the defunct store's business are likely to be At Home, HomeGoods and Target. But if you look for a retail store format closest to Pier 1, it's Cost Plus World Market. Its store sizes and locations, as well as its mix of home decor, occasional furniture, candles, smattering of textiles and assorted doodads is eerily similar to what a shopper might have found at a Pier 1 during its heyday. Only the food offerings differ, as Pier 1 never really carried the category—but in the pandemic era, when consumables are doing particularly well, they might enhance the overall product mix.
As a result, Cost Plus could be in an attractive market position for the right buyer. Last year, there were unconfirmed rumors that some portion of Bed Bath & Beyond's prior management, led by former CEO Steven Temares, was looking to put together a deal to buy Cost Plus, but nothing has come of it so far. Strategic buyers could include any retail operator looking to enhance its home portfolio, since most Cost Plus stores are freestanding or in strip malls—not troubled enclosed malls. With nearly 300 locations, the brand would give a buyer a decent footprint, although its e-commerce business may prove to be as underperforming as Bed Bath & Beyond's has historically been.
Retail operations with a heavy physical store dependency are not exactly a hot commodity these days, so it's likely buyers are not lined up to get their hands on Cost Plus. The fact that the brand has seemingly been on the market for the better part of a year without a sale seems to confirm that. But there is merit in this brand, and at a likely fire-sale price, Cost Plus World Market could be a steal for a savvy operator. There are many positives to be found—they would just have to start with getting a simpler (and singular) name over the front door.
____________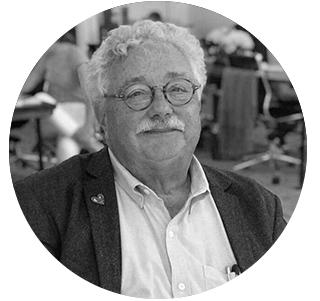 Warren Shoulberg is the former editor in chief for several leading B2B publications. He has been a guest lecturer at the Columbia University Graduate School of Business; received honors from the International Furnishings and Design Association and the Fashion Institute of Technology; and been cited by The Wall Street Journal, The New York Times, The Washington Post, CNN and other media as a leading industry expert. His Retail Watch columns offer deep industry insights on major markets and product categories.
Homepage photo: Shutterstock