After a very rough spring that saw sales tank by nearly 50 percent and a rush effort to get its omnichannel tools up to speed, Bed Bath & Beyond is focusing on its next steps. And in a surprising move for a company that was always about more, its future appears to be all about less.
At its annual meeting, held virtually earlier this week, and in recent statements and comments to shareholders and analysts, the big-box retailer, which has struggled for years, laid out a very different game plan.
Fewer stores: Some 200 Bed Bath & Beyond stores will close over the next two years, representing about 20 percent of the company's fleet—a major wave of closures for a brand that has never shuttered more than a handful of stores in any given year in its 50-year history.
Fewer retail nameplates: It's becoming increasingly clear that under new CEO Mark Tritton, the company plans to focus on three of its divisions: the BBB mothership; the BuyBuyBaby division; and Harmon Beauty, its health, beauty and wellness brand, which has both free-standing stores and departments within Bed Bath & Beyond stores. Earlier this year, the company offloaded One Kings Lane; and while no official announcements have been made, it looks like Christmas Tree Shops—an off-pricer with one of the worst, least descriptive names in retailing—and Cost Plus World Market, a home and food brand with one too many names, will be jettisoned as soon as buyers can be locked up. The company says it expects to garner between $350 million and $450 million from asset sales, presumably including these divisions.
Less inventory: The company is already halfway along in its plan to reduce inventory levels by $1 billion and has announced it expects to cut another $1 billion after that. These cuts are at least partially driven by the store closure plan.
Less in-store business: Pre-pandemic, the company did about 20 percent of its sales online. While most of its stores were closed and it was ramping up its curbside pickup and BOPIS (buy online, pick up in store) capabilities, Bed Bath & Beyond's e-commerce sales skyrocketed 82 percent—with 40 percent of those orders coming from existing customers who had never ordered online before, as well as 10 percent from first-time customers. Post-COVID, its online market share is expected to gain substantially.

Less overhead: Several rounds of layoffs and consolidation have already occurred since Tritton arrived last November, and the company continues to say it needs to cut its SG&A expenses—and that usually means personnel. Obviously, having fewer stores will contribute to reduced employee count, but the most recent cuts came from the headquarters staff, including merchandising. There's no indication the company is done trimming.

With such a large presence in the home furnishings retail sector, whatever the retailer does reverberates throughout the industry, impacting competitors and suppliers alike. It's why everyone will be watching closely to see if less is truly more for Bed Bath & Beyond.
____________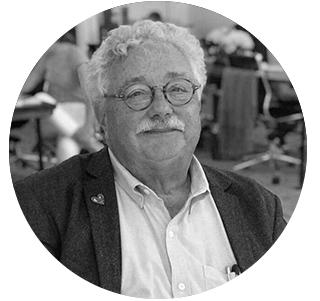 Warren Shoulberg is the former editor in chief for several leading B2B publications. He has been a guest lecturer at the Columbia University Graduate School of Business; received honors from the International Furnishings and Design Association and the Fashion Institute of Technology; and been cited by The Wall Street Journal, The New York Times, The Washington Post, CNN and other media as a leading industry expert. His Retail Watch columns offer deep industry insights on major markets and product categories.
Homepage photo: © Sundry Photography / Adobe Stock