De Gournay, Uhuru, Coco-Mat, Sasha Bikoff and Resource Decor are among the clients of Laura Bindloss, who founded Nylon Consulting in 2012 as a luxury home and lifestyle PR company for designers and brands throughout the U.S. and U.K. In the first of her series of "Master Classes" for Business of Home, Bindloss dives into what PR really means, and how you can make it work for your business.
Public relations is probably the most misunderstood sector of the marketing world. It can sometimes be mistaken for advertising, social media, business development and even sales.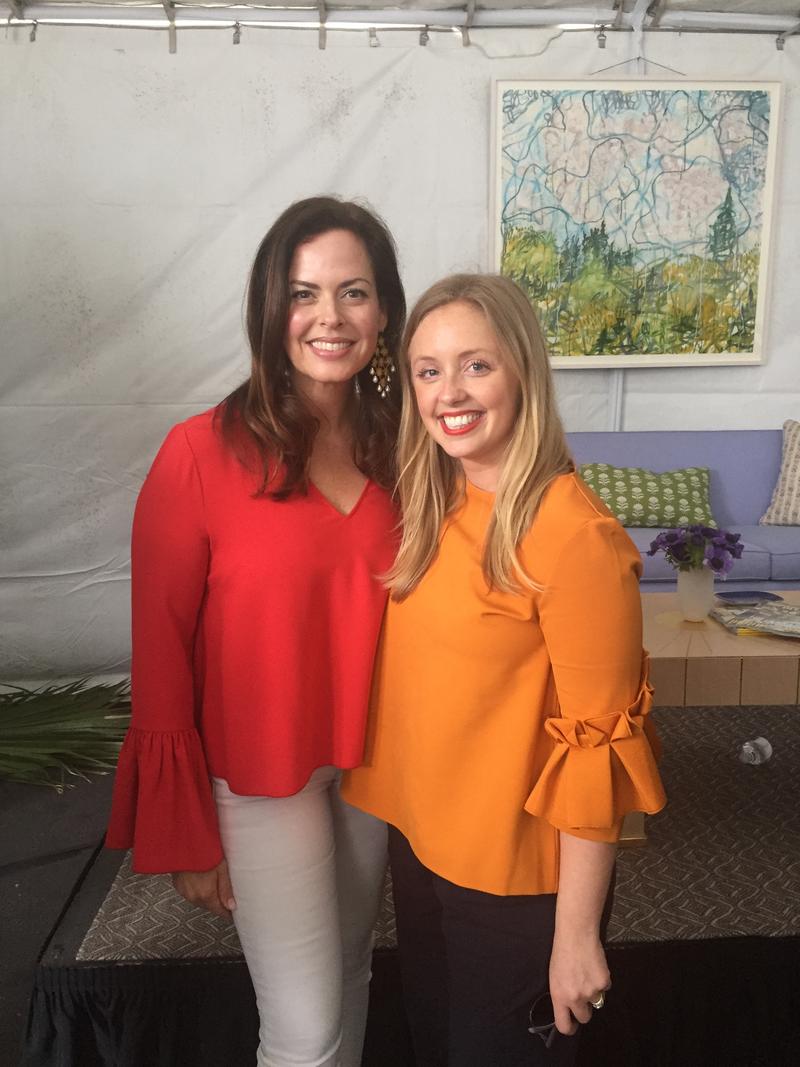 My definition, and the one I repeat to our clients is: "Our job is to help people find you." Today, the entire field is in flux—find designers on Instagram, in a magazine, on TV, through a locally focused event like a showhouse, or through a real estate firm. Sometimes they see the designer's name via a collaboration in their local Crate & Barrel, or featured on their favorite blog. There are more access points to our industry than ever before, which is both great news (media opportunities have never been more democratic) and slightly overwhelming.
We work in a business that has long been a guarded secret from the rest of the world—much like the art world, we operate in our own, very small circles and many of our practices (and our value) has not been communicated to the general public. Part of the job of a good publicist is to help designers navigate the rapidly shifting space of media and to educate them on consumer trends. Below are four rules of thumb that, as a boutique agency representing both interior designers and manufacturers, we believe every designer should know:
1. Digital press matters. Magazines today have entirely separate staffs for digital content, and they are producing an enormous number of stories every day to push out to their readers. Online press is highly beneficial to designers not only because it gives them greater real estate (no page limit), but it also helps your website to rank and can be re-shared months after it initially ran. Many sites now have affiliate relationships with each other—major publishers such as Hearst and Condé Nast share content—so [in the case of Hearst] an article that performed well on Elle Decor might then run on Town & Country's website.
New York designer Sasha Bikoff is a client with whom we've had tremendous success digitally. Her own apartment, which ran first in New York magazine, was aired on NBC's Open House and was published again recently on Camille Styles's blog. We are now pitching it for pickup in the British media. We've also found great success by focusing on Sasha's love of fashion and her personal lifestyle in addition to her design. After features for Harper's Bazaar and Vogue, she has worked on a number of photo shoots with Harper's Bazaar that use her furniture line of antiques upholstered in fashion fabrics.

We work in a business that has long been a guarded secret from the rest of the world—much like the art world, we operate in our own, very small circles and many of our practices (and our value) has not been communicated to the general public.
2. Rinse and repeat! Our work with Sasha also highlights one of the other key things we focus on, which is to get as much mileage out of one project as possible. While many sites ask for exclusives on home tours, there are many opportunities to reuse imagery online or on social media (as well as in newspapers and in other countries). The Toronto-based designer Anne Hepfer, a longtime client of ours, was on the cover of House Beautiful; that feature will later be published this year overseas. Another project of Anne's was also used as the cover for Connecticut Cottages & Gardens, which we then pitched as a story to The Wall Street Journal as a service piece.
The L.A. designer Vanessa Alexander had a feature last fall in Elle Decor, which we just re-pitched to both Dwell and Design Milk, which both also ran the story. We've been able to also secure before-and-afters on her own home that had been previously published in regional California media on Domino. Having a publicist that knows these rules—who cares about exclusivity and for what regions is key to navigating these types of decisions—is key to secure multiple placements with one project. A must in a competitive marketplace where content is king.
3. Get involved in industry events. This is another important way to gain exposure for your name. Speaking on a panel, or being part of a showhouse is not only a fun way to get involved in our community (and often to give back to a great cause) but also a great way to connect with other designers, various editors and brands. Designing a table at the Lenox Hill Gala, as many of our clients have done, is great exposure in the media as well as an opportunity to contribute to a worthy cause. Anne was asked to speak on a panel with House Beautiful after her feature ran at LCDQ Legends—which, as a Toronto-based firm—was great exposure for her in the Los Angeles market. Sasha has participated in multiple Holiday House events, which have generated a wide amount of publicity for her name and also given her opportunities to generate content, such as by throwing a fun dinner beforehand to raise awareness.
4. Go local. There is also huge value in regional media. More often than not, your clients live where you do, and to ignore the press that they get directly into their mailboxes or read over their morning coffee is an error. We once had a client who secured a major job out of a New York magazine placement; Sasha has given two projects exclusively to the New York Post; and Vanessa Alexander has had great success in her native Los Angeles with titles like C Magazine and Luxe California, which have been extremely supportive of her work and have helped build her name locally.