Product Preview is a weekly series spotlighting the latest and greatest debuts in the marketplace. Check back every Friday for what's new and notable.
The temperatures may be dropping outside, but the race for the next big seasonal design trend is just heating up. While some brands turned to the great outdoors for inspiration, others got creative with forms and materials. From customizable 3D-printed lounge chairs to soothing seascape-inspired wallpaper designs, here are some standouts from the latest round of launches.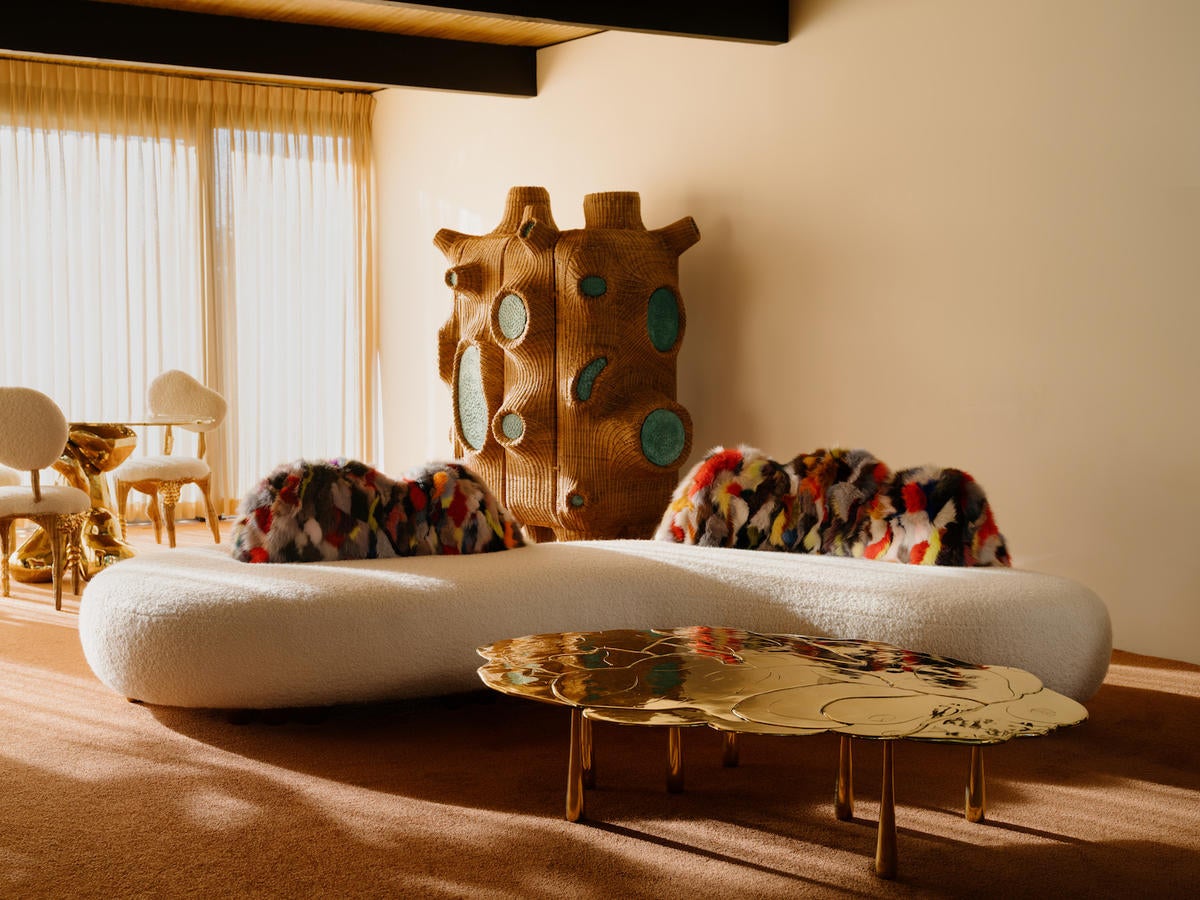 Contemporary design gallery The Future Perfect tapped sculptor Chris Wolston for an artful collaboration and exhibition called "Temperature's Rising." Created over the past year in the artist's Medellín, Colombia–based studio, the collection features 23 anthropomorphic designs composed of disparate materials, including a bronze coffee table engraved with naked forms and a woven wicker lounge chair with humanlike arms and legs.
Stark Carpet released a soothing rug collection called Fika Weave. The dreamy hand-knotted assortment fuses abstract geometric motifs with earthy color palettes, including a triangle-patterned design named Jemma and our current crush, a graphic harlequin-inspired rug called Jax.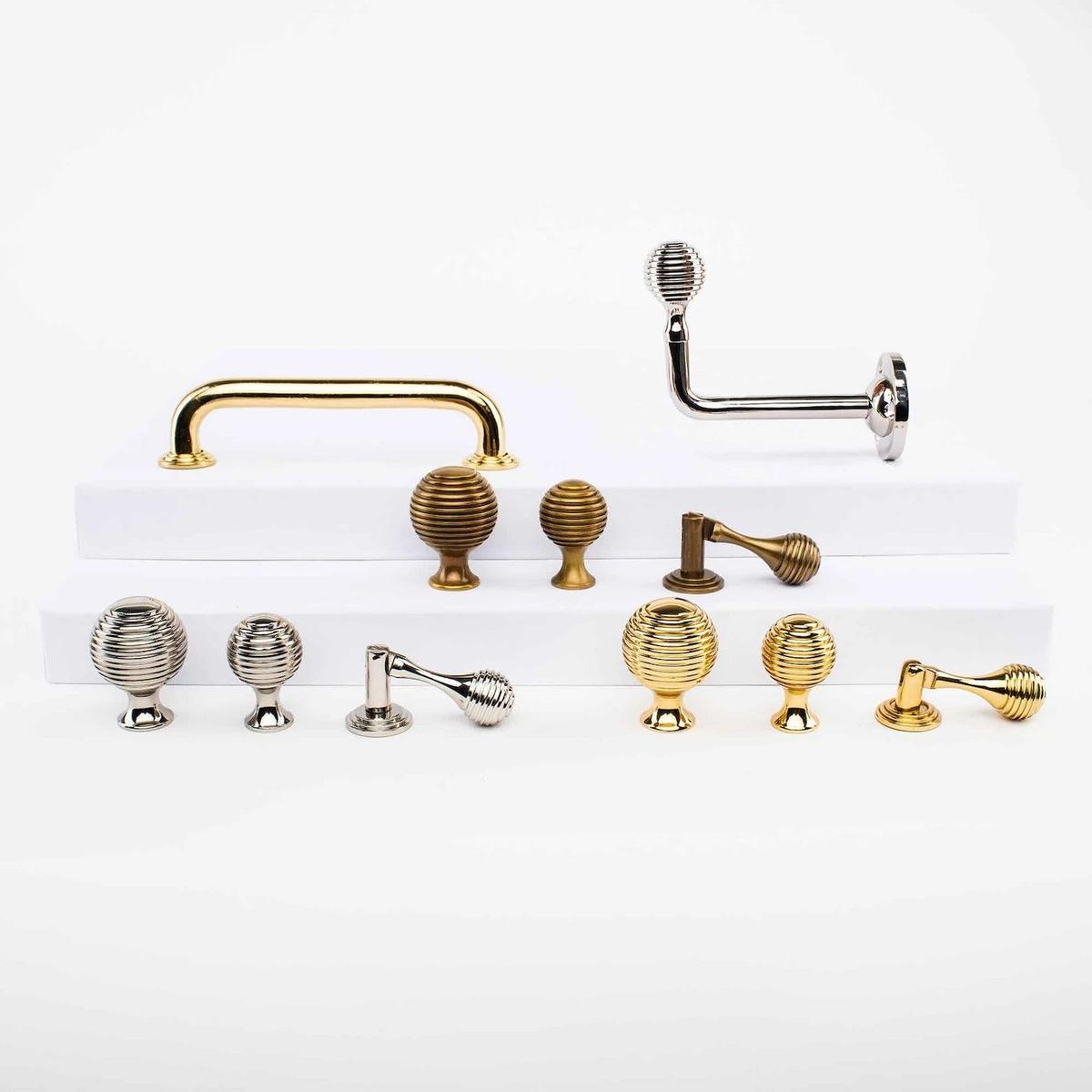 Courtesy of Modern Matter
Modern Matter introduced two new collections designed by Sarah Bartholomew. The Washington series features nine ribbed hardware designs that mimic the form of a beehive, while the Alexandria assortment includes an array of knobs, pulls and hooks inspired by the architecture of Greece and Rome.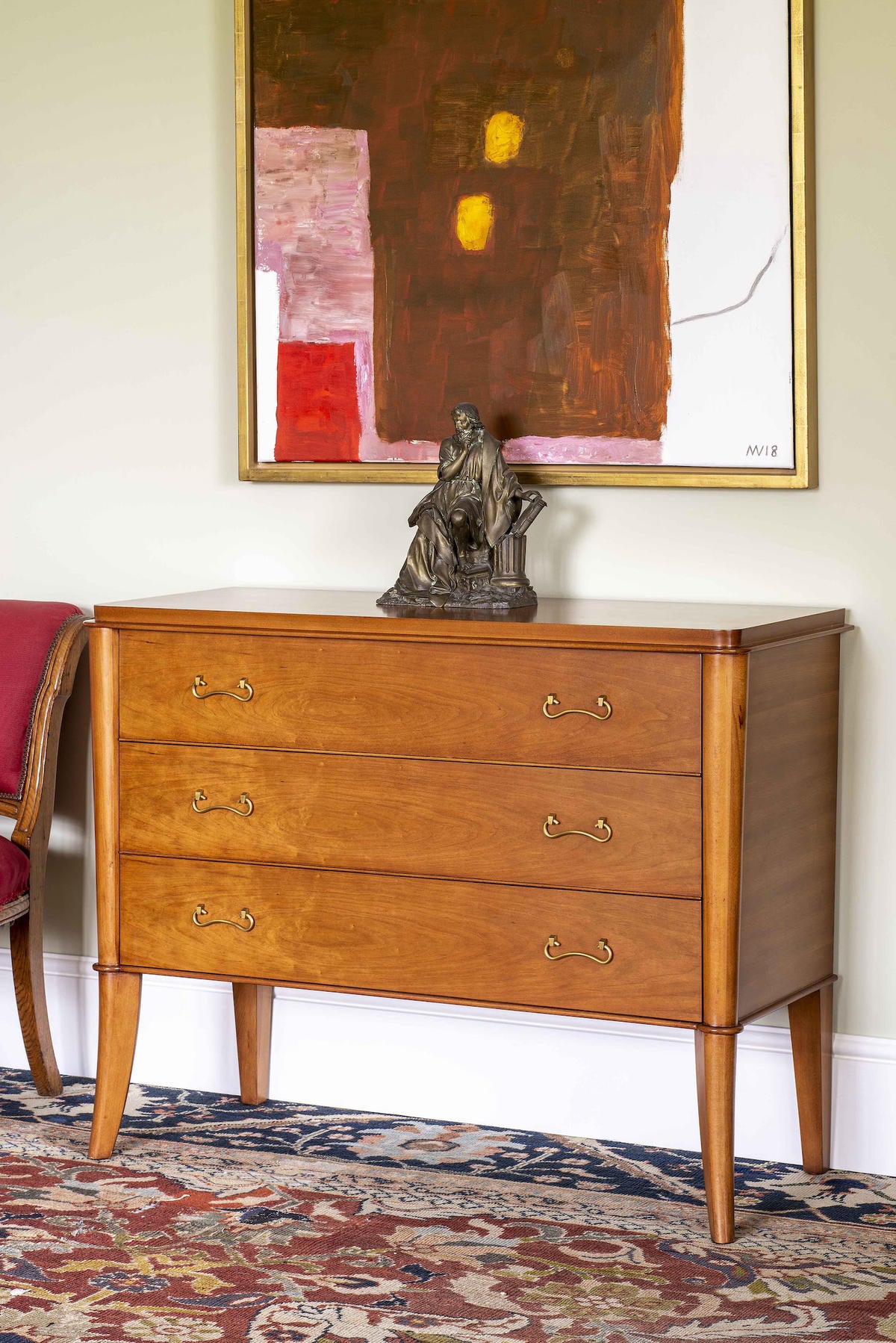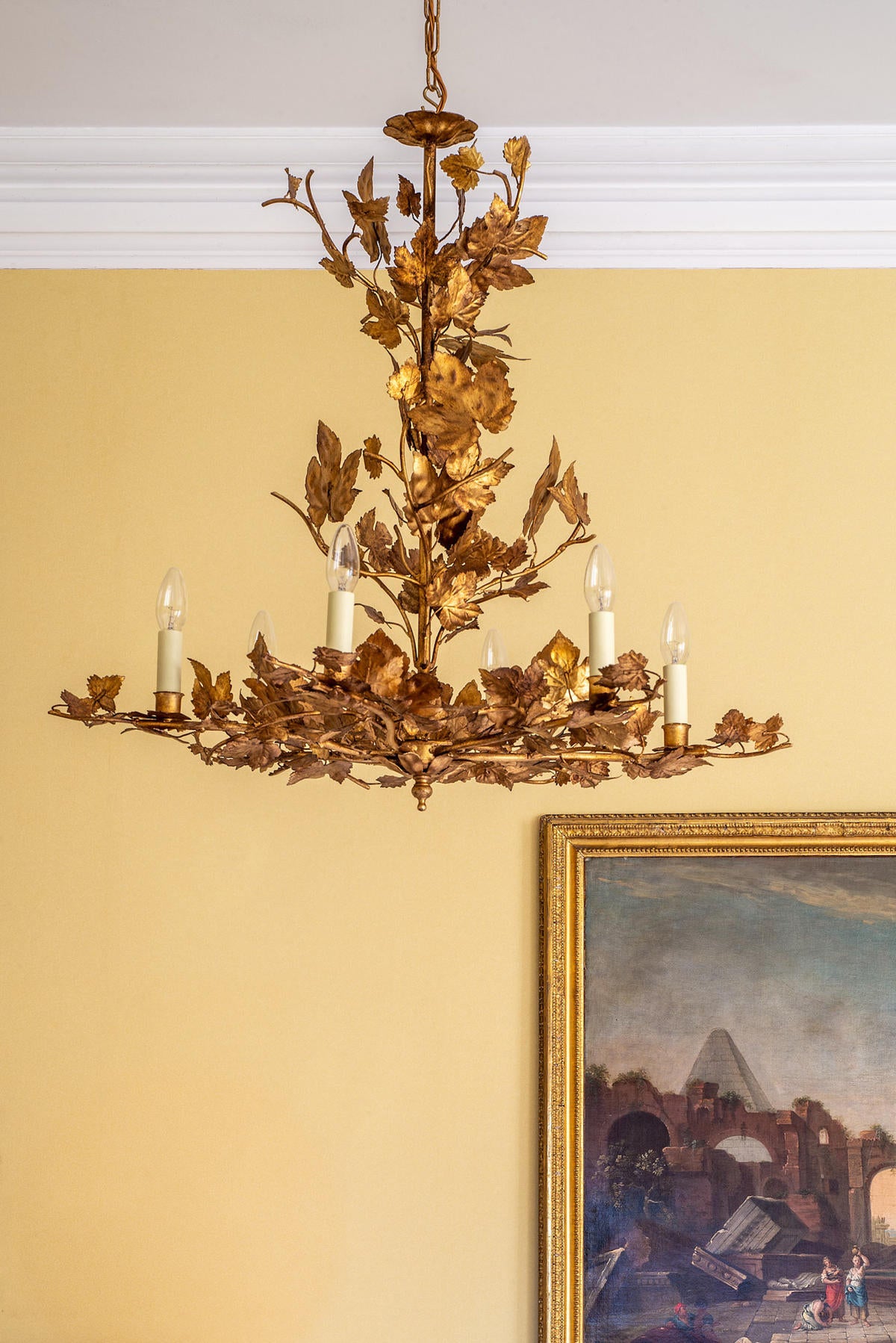 Vaughan introduced a characterful furniture and lighting collection named Ellisfield. The antique-inspired series references an array of versatile design aesthetics, including a curvy Louis XV–style chest of drawers on tapered legs and a statement chandelier composed of hand-pressed and formed maple leaves.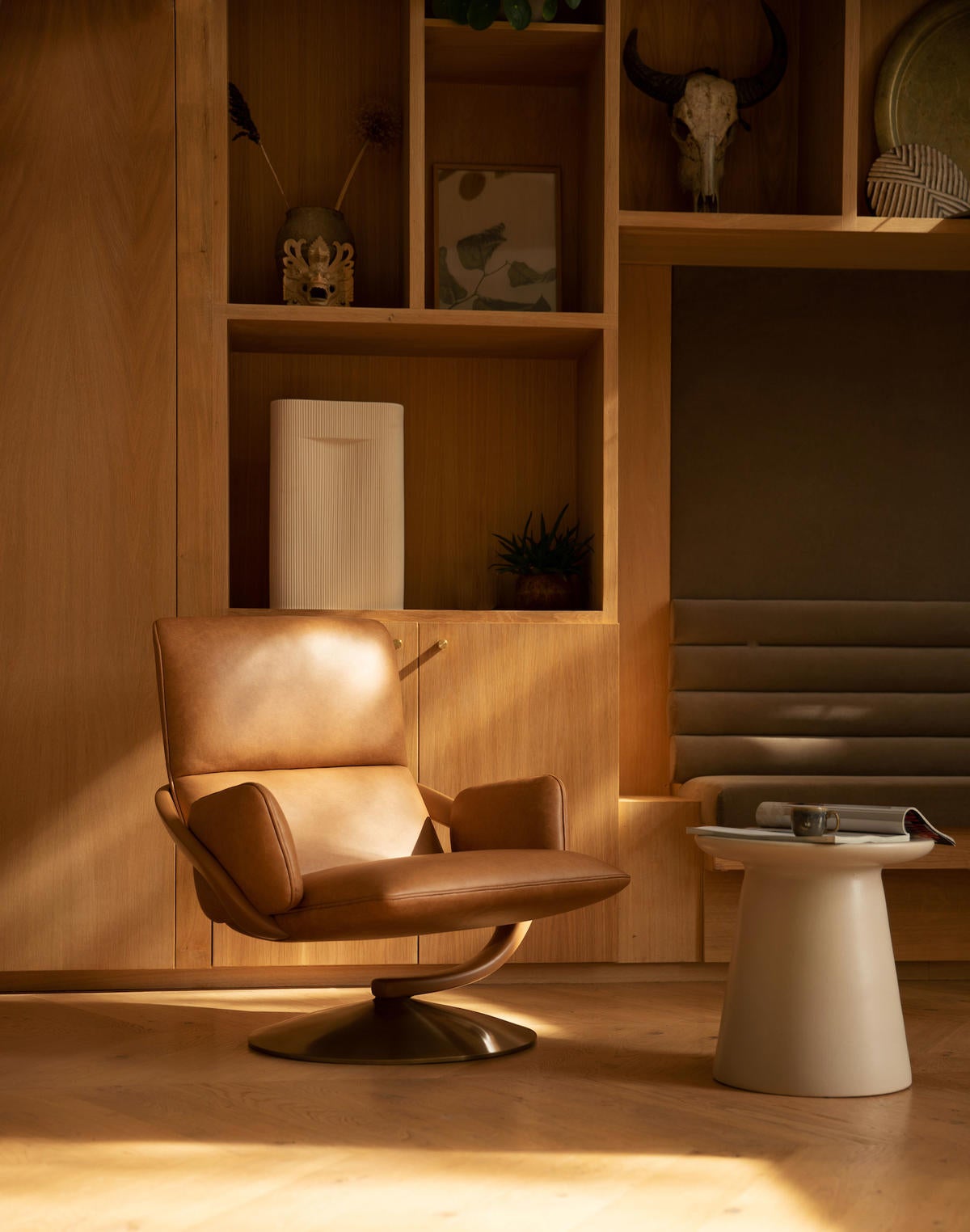 Silicon Valley–based furniture brand Mishima unveiled a surprisingly chic 3D-printed lounge chair and ottoman. Resting on a frame composed of a single piece of carbon fiber composite, each of the fully customizable designs is angled for added comfort and support, and is available in a choice of more than 250 upholstery and finish combinations.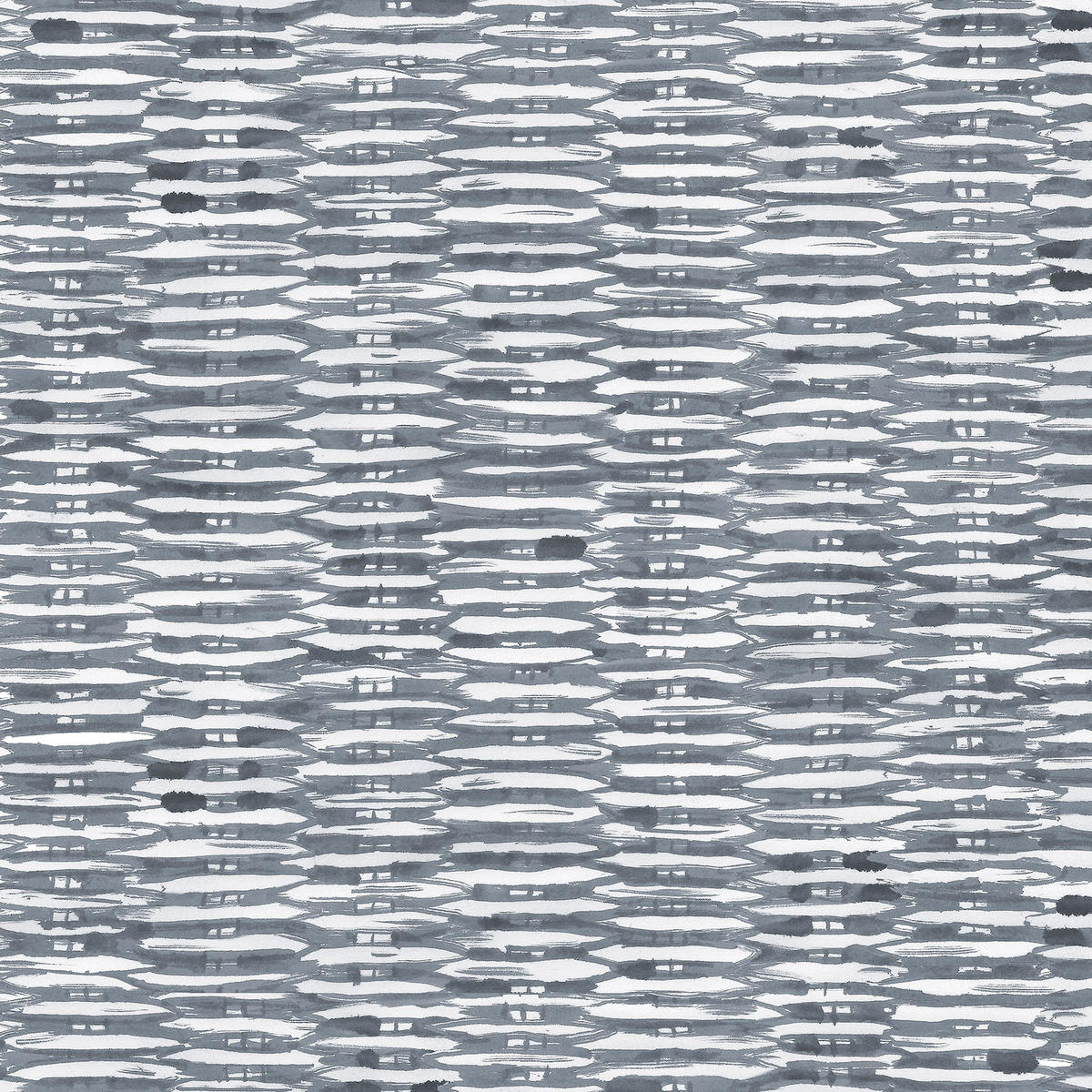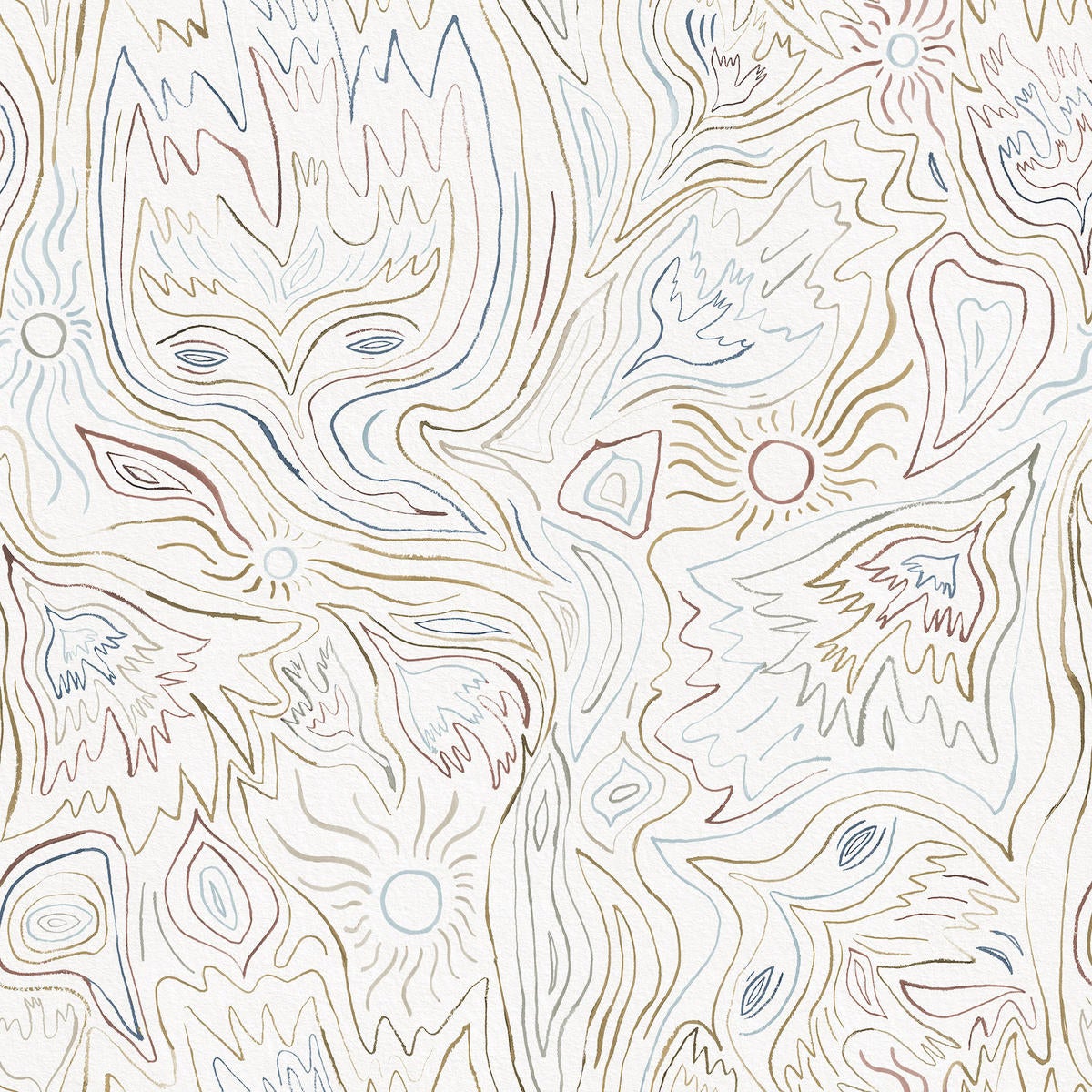 Studio Four unveiled a charismatic wallpaper series by Australian textile brand These Walls. Collection 5 offers seven designs inspired by the coastal landscape, including a breezy netlike print named Basket and Sunbird, which was co-created by a tribal tattoo artist.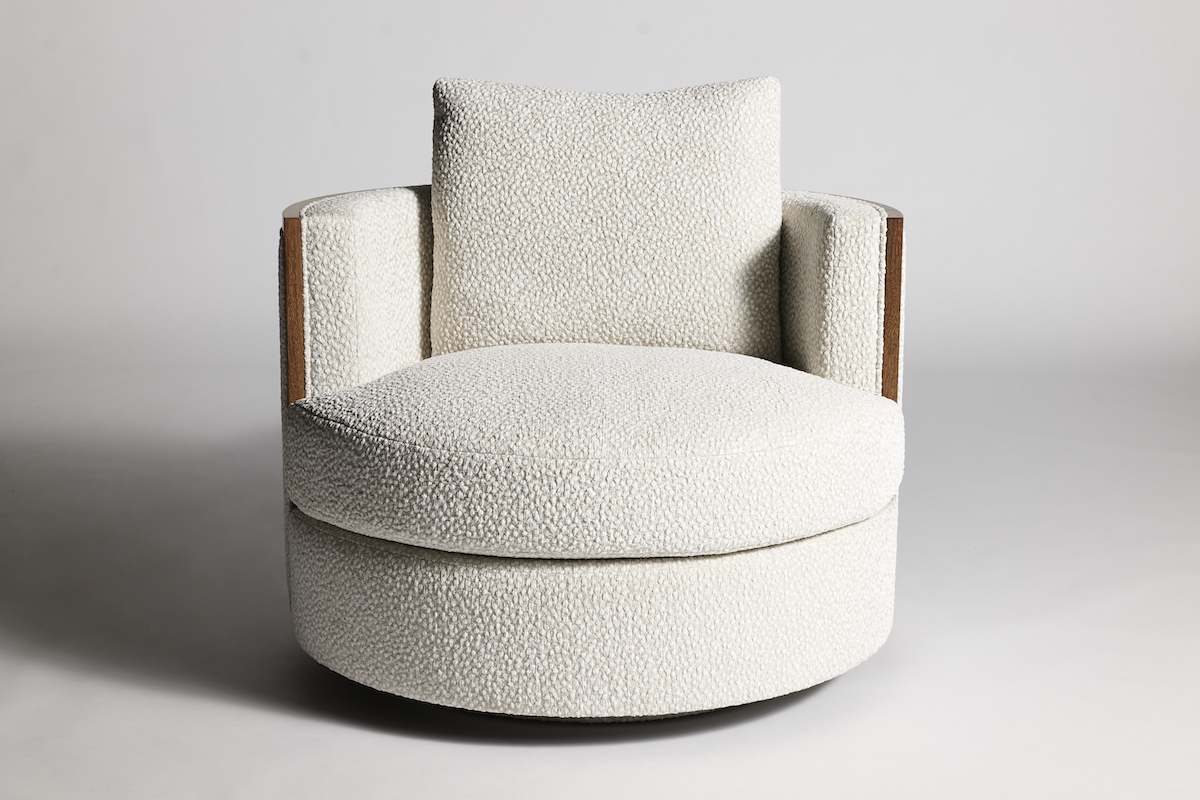 Courtesy of Micheal Berman Limited The brand's Farrel swivel chair
Michael Berman Limited launched its 2021 collection just in time for the holidays. Teeming with shapely silhouettes and on-trend motifs, standouts from the nine-piece assortment include Loomis, a two-toned bar cabinet with a rounded open shelving compartment, and a circular swivel chair named Farrel.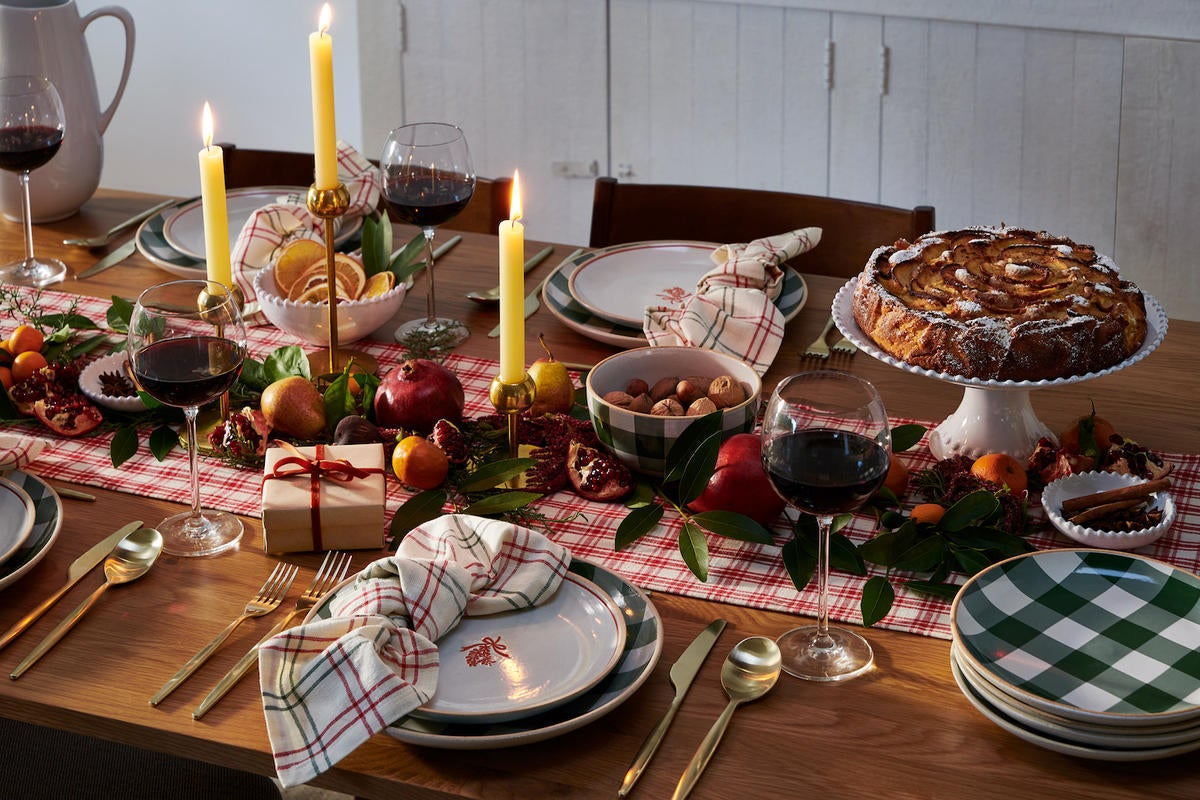 West Elm debuted its second capsule collection with Los Angeles–based textile designer Heather Taylor. Brimming with colorful ginghams and holiday-friendly plaids, the expansive assortment spans bedding, table linens and dinnerware, and includes everything from a tartan-patterned table runner to checkered organic cotton bath towels.
Homepage photo: The Peluche sofa, Madonna table and Paramo cabinet by Chris Wolston on display at Casa Perfect Los Angeles | William Jess Laird