In BOH's new series On Trend, we're asking designers to share their favorite of-the-moment finds.
Whether you call it "grandmillennial" or "granny chic," old-school maximalist design trends—think ruffles, tassels, scalloped trims and chintz everything—continue to gain momentum in the interiors world. Some say the fad evokes the nostalgia of pre-pandemic times (cottagecore, anyone?), while others argue that it celebrates traditional patterns and design motifs that simply stand the test of time. "This is an actual movement," says designer Kim Armstrong. "The look is curated, collected and unique—like it evolved over time."
Searching for a modern way to incorporate the retro trend into a space? We asked Armstrong and designers Dominique Brielle Fluker and Mark Lavender to each share their three favorite grandmillennial-friendly pieces and how to use them at home.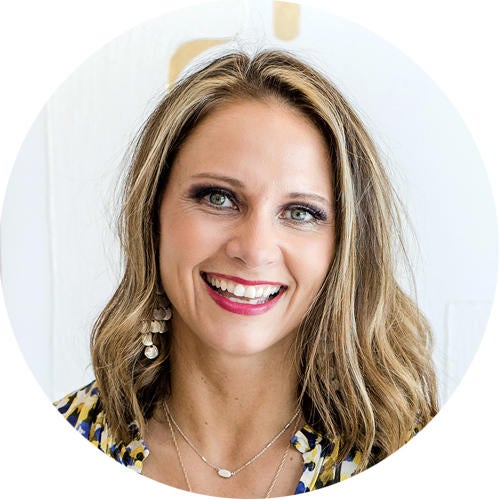 Courtesy of Kim Armstrong
KIM ARMSTRONG | KIM ARMSTRONG INTERIOR DESIGN
Renowned for her courageous use of color and pattern, the Dallas-based Armstrong creates eclectic spaces with unique details. In addition to tailoring each interior to her client's needs, she often incorporates eye-catching, custom-designed accents into a home that tell a story about the person that lives there.
1950s Vintage Auffray French Louis XV–Style Walnut Bergère Chairs at Chairish
"This is definitely a style of chair your grandparents would have had in their house. I love the patina and shape. When I'm on the hunt for a good bergère chair, I look at the lines and how it sits, because I know I will be reupholstering the chair anyway—and possibly even painting the frame."
Modena Floral Summer Fabric by Kim Hoegger Home
"I think Kim Hoegger's entire collection is fabulous for grandmillennial-chic style. Her prints are classy and timeless, and the colorways are fresh and relevant for today. Also, if you don't know how to successfully blend different patterns and colors, her collections make it easy, as she takes all the guesswork out [of it, because] she has already done that for you."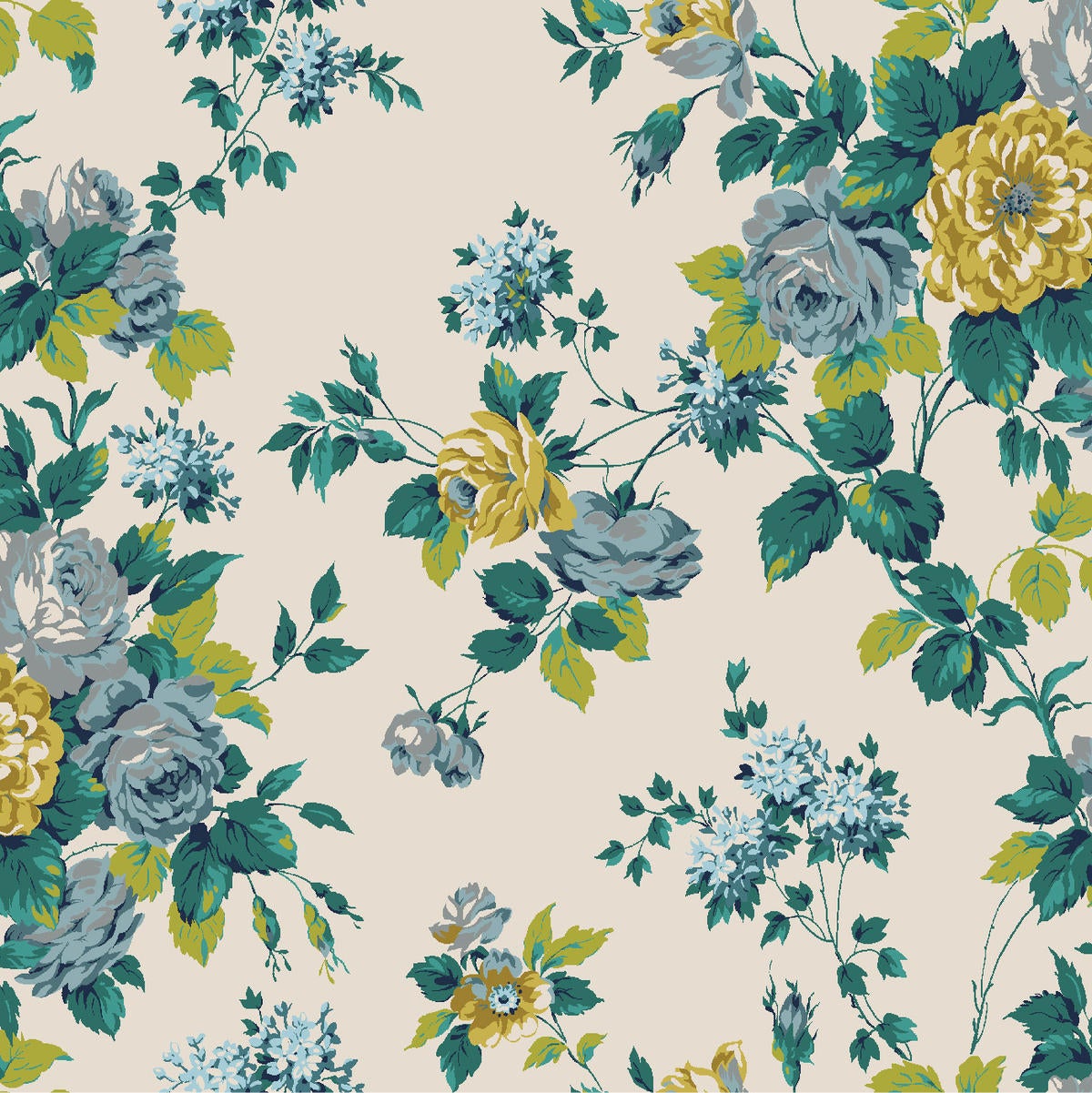 Courtesy of Kim Hoegger Home
7-Inch Cotton Tassel Fringe in Natural by Samuel & Sons
"Adding big oversized fringe trim to the bottom of sofas, ottomans or table skirts is the ultimate in grandma chic. I've used this one from Samuel & Sons—which has one of the best selections in the industry—on a sofa, and it just added that extra layer of movement, texture and interest."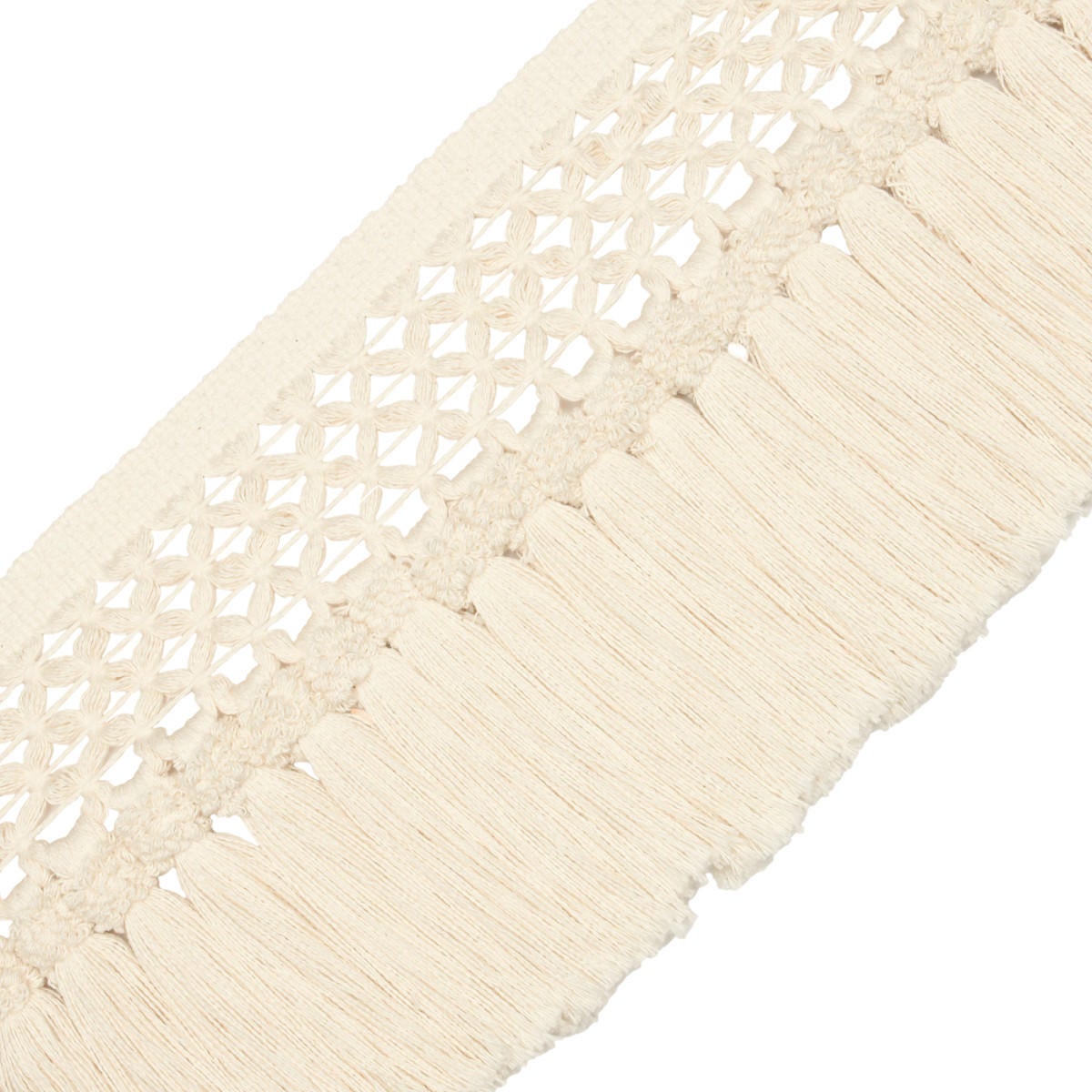 Courtesy of Samuel & Sons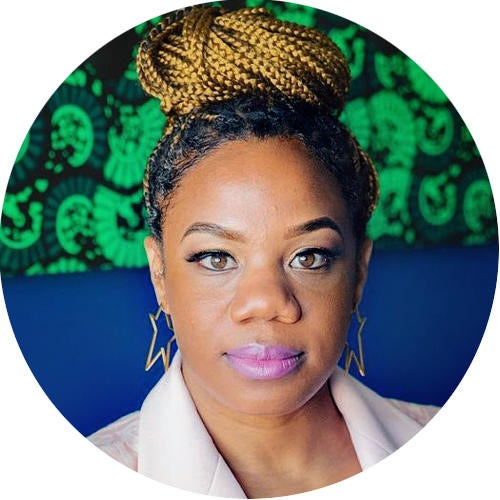 Courtesy of DBF Interiors
DOMINIQUE BRIELLE FLUKER | DBF INTERIORS
Fluker believes that the best spaces are ones that create a sense of comfort and ease. While the founder of Oakland, California–based DBF Interiors has an affinity for maximalist spaces filled with glamorous decor elements, she always strives to strike a balance between luxe and livable.
Dana Gibson Chintz Lumbar Throw Pillow at Perigold
"This beautiful floral chintz number will liven up a neutral-hued chair or bench without overpowering a subdued palette."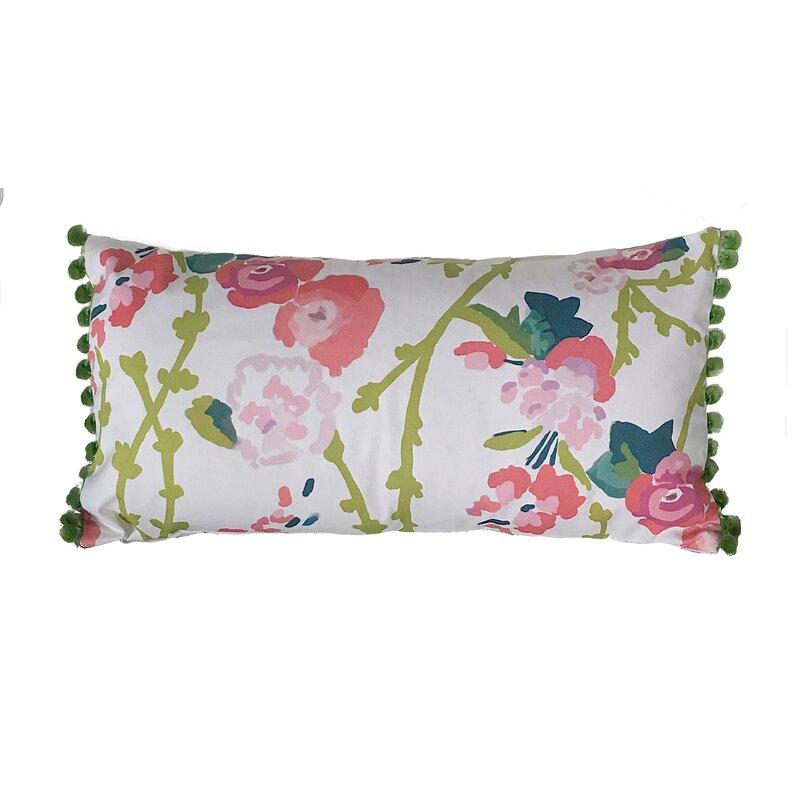 Royal Delft Blue Plate with Flowers by Scully & Scully
"This gorgeous blue-and-white floral plate will bring a pop of color and old-school personality to any tablescape."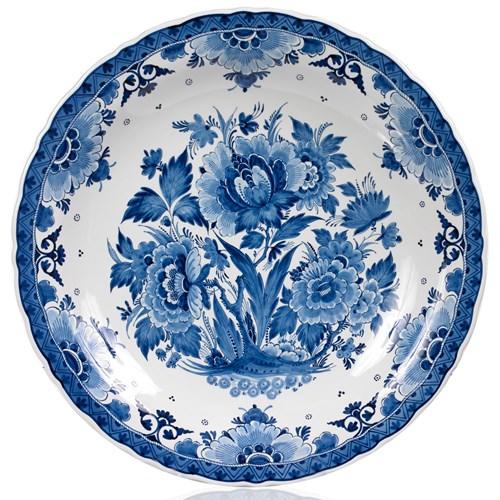 Courtesy of Scully & Scully
Flora Block Face by Sally King Benedict at Chairish
"This original, mixed media painting on watercolor paper by artist Sally King Benedict offers a modern spin on a traditional portrait that's perfect for a living room or foyer."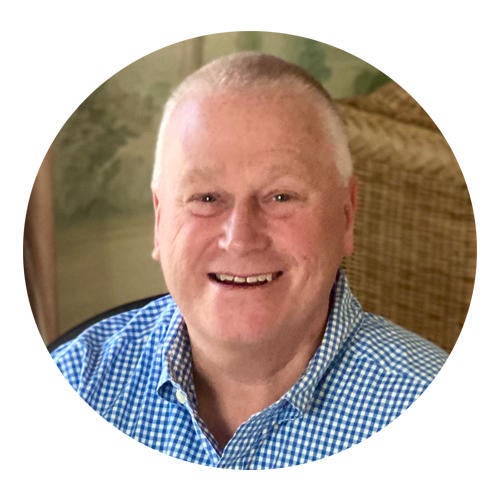 Courtesy of Mark Lavender
Mark Lavender | M. Lavender Interiors
Lavender is no stranger to traditional interiors. The Chicago-based designer behind M. Lavender Interiors has built his reputation on creating timeless spaces with classic decor accents, especially ones that pay homage to the grandmillennial-friendly British Empire aesthetic.
Jeremiah Tribal Lampshade by Vaughan
"This style of lampshade has been 'on trend' in the United Kingdom for the past several years, and has become more prevalent in the U.S. over the past few years. A pleated fabric lampshade can act as the jewelry to a lamp, giving it a grand sense of elegance."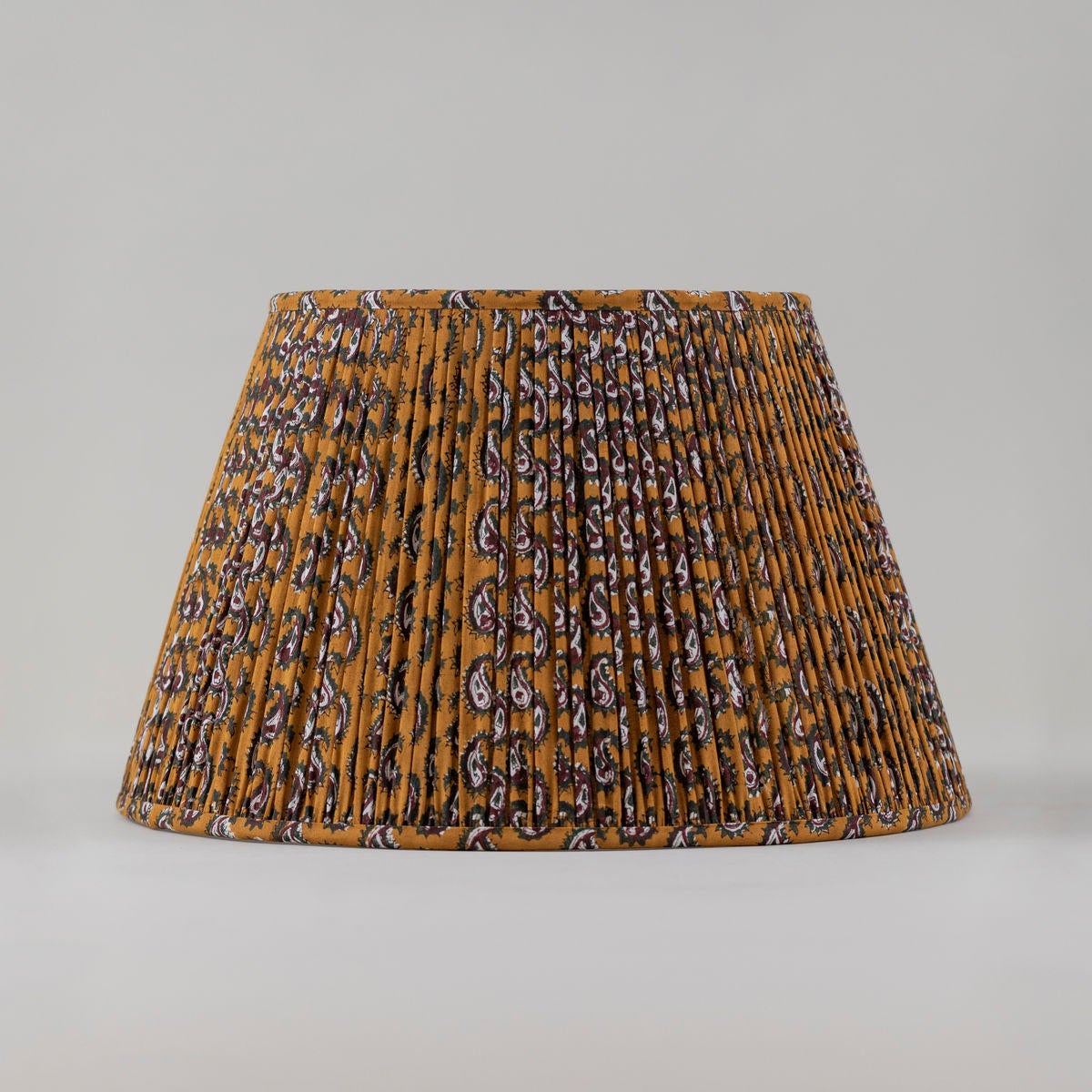 Fruit Minor Fabric in Ivory/Teal by Morris & Co.
"Patterns from the legendary textile designer William Morris bring a sense of comfort and British sensibility to our aesthetic. We use these patterns a lot in our projects because of the vibrant colors. [Morris & Co.] maintains these legacy patterns in updated colorways, providing a great aesthetic, and it is in the center of this trend."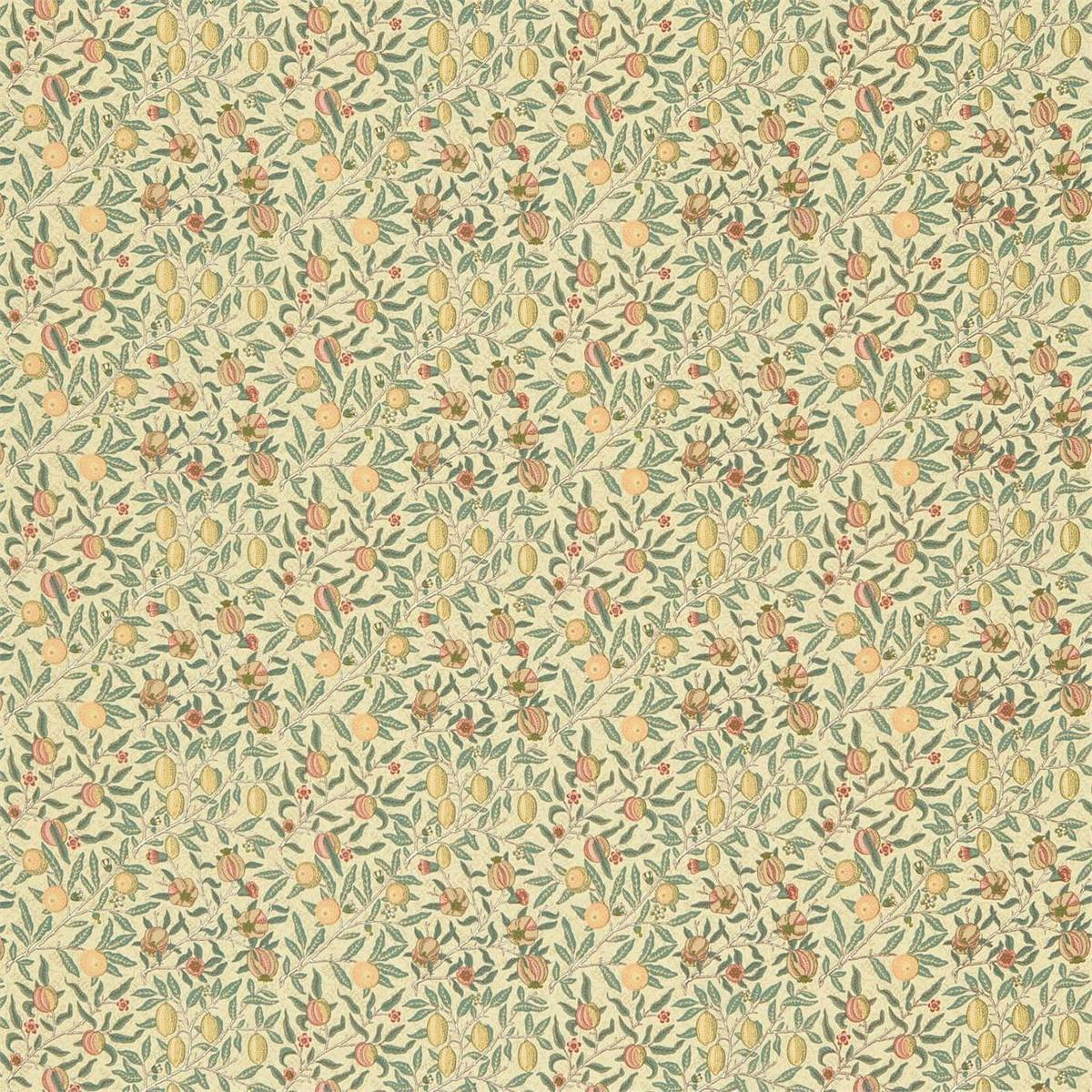 X Trestle Coffee Table by Aesthetic
"For the past several years, casegoods and occasional pieces have been either metal, barnwood or an espresso stained wood. However, the warmth of wood furniture painted a lively color or a stained piece in a warm brown tone brings such a comfortable aesthetic to the home. It is important when using these colors to mix it up a bit so the room and pieces look collected over time, versus the appearance of purchasing everything at once."
Homepage photo: A grandmillennial-style guest bedroom designed by Kim Armstrong | Courtesy of Kim Armstrong Interior Design