What's in a name? Sometimes, a lot!
Great interior design business tips rarely come from Congress, but here's one: Language matters. For decades, Republicans opposed the tax levied on inheritance but couldn't turn the public against it en masse. Then, in the 1990s, lobbyists rebranded it as a "death tax," and the subject suddenly became a heated national debate. A name change ignited the issue in a way that the raw numbers never could.
The same basic principle applies to one of the trickiest subjects in interior design pricing: the markup on product. Although there's endless hand-wringing about what that percentage should be—20 percent? 30? 33? 50? 100?—how you talk about your markup matters far more than what that number actually is. Here, we've asked designers to share their best advice on how to explain markups to clients. 
"I simply tell clients I offer exclusive merchandise below MSRP. If they ask how much, I tell them that it varies, just like Target gets better pricing than my local grocery store. Then I add that it's up to them to either support a big-box store or a boutique interior design business that has their best interest at heart. I think this analogy helps to flip the perspective on the subject." —Regina Correa, founder of Studio Riche Designs, New Orleans
"I work on a cost-plus basis, and I include a description of markups in my contract. I make sure my clients understand that my markup is separate from the basic design services, and I call it a 'fee' for procurement, as well as all of the coordination and responsibility that entails. But when I'm discussing the project verbally with clients, the language I use really depends on them. Oftentimes, clients don't really speak wholesale language—concepts like markups or net pricing. They know the language of retail: discounts, Labor Day sales and things like that. So as much as possible, I try to speak the client's language." —Keita Turner, founder of Keita Turner Design, New York
"We focus on what the client is receiving in the deal rather than how we benefit. 
We are completely removed from using terms like 'margins,' 'upcharges' or 'profits.' Instead, we say we 'split the discounts' with the client. We sell all furniture and furnishings to the client at retail, less 50 percent of any discount, but only where the discount is greater than 10 percent. We spell this out in our contract, as well. This approach reminds our clients that they are never paying more than retail. It also indirectly affirms that we have proven systems in place and are not haphazardly managing their investments." —DuVäl Reynolds, founder of DuVäl Design, Fairfax, VA
"We practice in an area that is brimming with interior designers, and our client base has typically worked with a designer in the past, so they know how the process, as well as pricing, works. However, given the number of designers in our area, some of our potential clients and friends love to tell us that they have access to trade pricing through their sister, their mother's cousin's sister, or their child's best friend's mother who is an interior designer. It's almost a badge of honor in our area. We tell them that's great; however, they chose us to design their project, and to maintain the design intent, we prefer that they allow us to purchase all items on their behalf. We are very transparent with our pricing: It is a standard 35 percent above our net price, including freight and local delivery. We explain that with this markup, they will typically still pay below retail and that the markup is not pure profit—it covers our time to place the order, coordinate delivery and install the item. Our pricing is clearly explained in our letter of agreement, and we have never had anyone push back. In fact, our clients have shared stories of mystery pricing with previous designers, and they seem to appreciate [our] transparency." —Mark Lavender, founder of M. Lavender Interiors, Winnetka, IL
"I do not discuss markups with clients unless they ask. I state the prices of the items. If they ask, I let them know that I am a business, and my pricing varies with my vendors, so I do not have a set markup. I do let them know that they will pay at or below retail. I also explain that the products I am specifying are quality and often custom." —Missy Stewart, founder of Missy Stewart Designs, Houston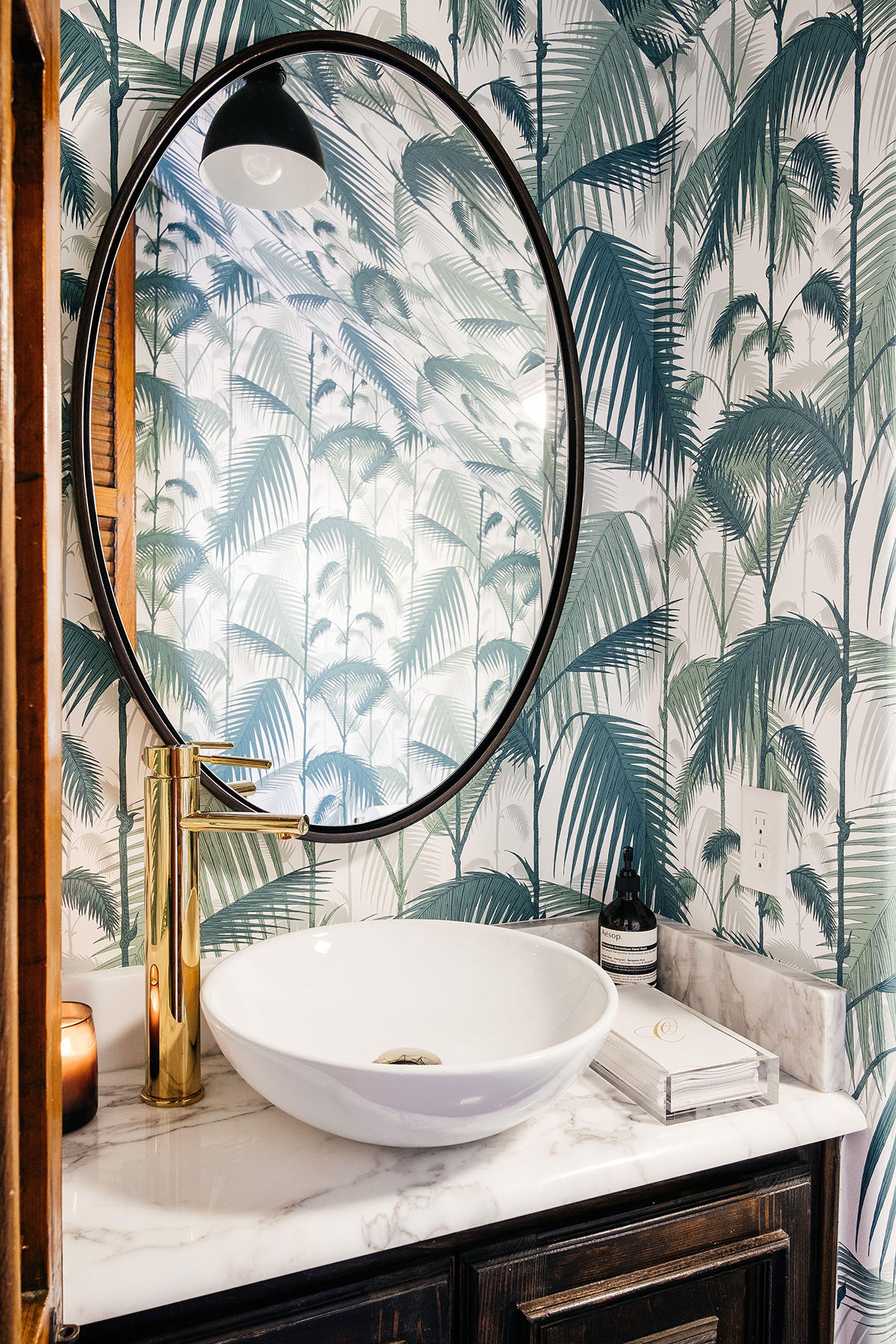 "I let clients know that I mark up everything we purchase, just like a retail store." —Sarah Stacey, founder of Sarah Stacey Interior Design, Austin, TX
"I explain that retailers generally mark up three times the wholesale price and our markup is far less." —Todd Howard Ezrin, principal of TOBE DesignGroup, Bethesda, MD
"Because markups can be such a difficult topic, I try to approach it in terms that each client can relate to. For example, one of my clients owns a chain of pizzerias, so I equated my trade purchases to her raw food purchases. No one would walk into her restaurants expecting her to charge at cost. There is a lot of time, effort and artistry applied between receiving the original goods and completing the work—whether it be in food or design. This allows each client to relate their effort and intellectual property value to mine—and better appreciate my process as a result." —Theresa Ory, founder of Theresa Ory Interiors, Cumming, GA
"In our contracts, we refer to markups as 'purchase fees,' and we explain clearly that this fee percentage varies depending on whether it's for furnishings, antiques, fixtures and appliances, fine art, specialty decorative finishing, etc. I also make a point of conferring with colleagues as to fee structures so that we remain aligned and competitive. I always tell people, 'Be wary of the potential client who says a certain designer is willing to drop their fees to get the project. Pick up the phone and speak to that colleague—you're probably being baited, and you should not lower your fees.'" —Suzanne Tucker, co-founder and principal of Tucker & Marks, San Francisco
"Clients are increasingly skeptical of the pricing of goods, which and have been skeptical about the designer markup, which they often see as 'double billing' for the same work. When there is no industry standard practice, it leaves a lot of room for interpretation and confusion. It also leaves a lot of designers like me saying, 'I just want to make everyone happy and make a decent living!' In a conversation with a business coach, I was lamenting this issue when he shot me down. He said, 'Listen, it doesn't matter what you do. Just do it with conviction, and you will notice more acceptance of whatever you are proposing.' I thought that was pretty darn good advice." —Christy Biberich, founder of Christy B. Design, Los Angeles 
Homepage photo: Whitewashed siding on the walls and ceiling unite the breakfast room and formal living area in a Ridgewood, New Jersey, family home by Emma Beryl Kemper | Nick Glimenakis