Stephanie Summerson Hall's refined handblown glassware brings a rainbow of colors to the table.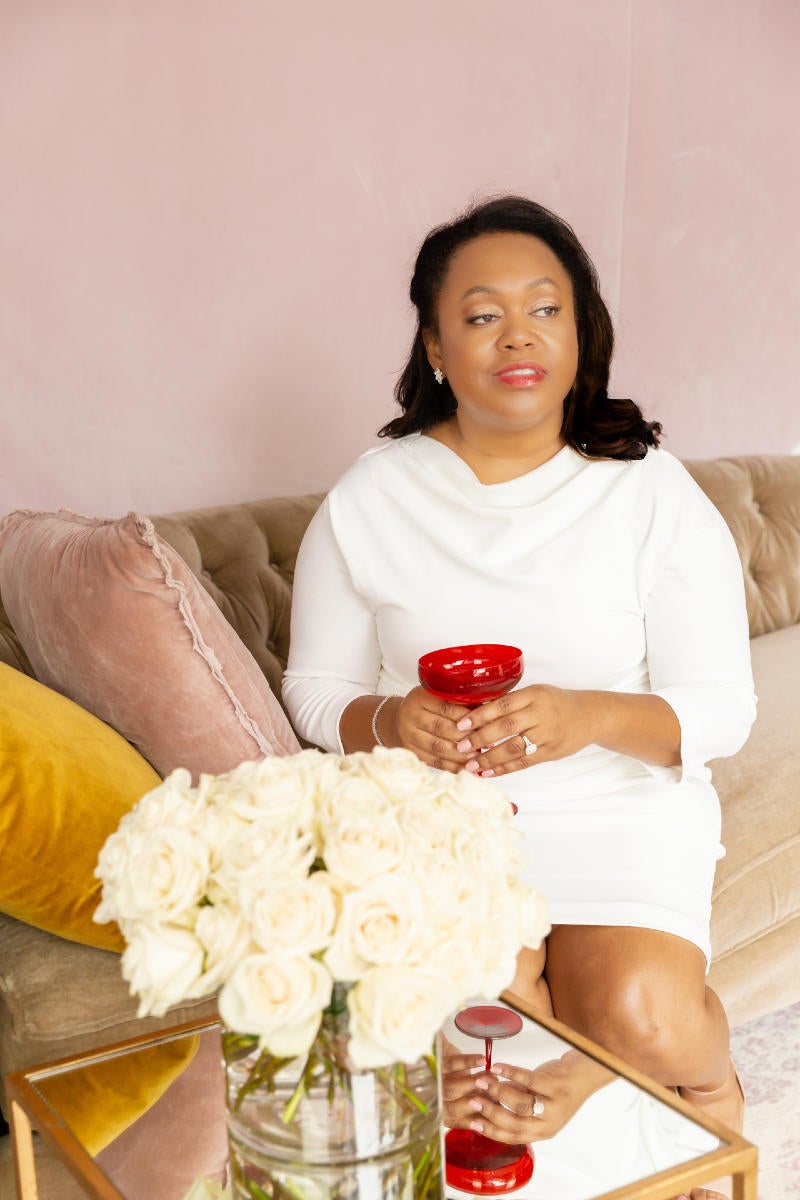 Catherine Hurt Photography
Ten years ago, Stephanie Summerson Hall moved back to her hometown in South Carolina to launch an event rental company. But when she went to stock her dining room cabinets with colored glassware, a look she had always loved, she ran into a problem: Though she found ornate vintage pieces galore at secondhand stores and yard sales, she couldn't find anything compatible with her sleek sensibility.
Hall grew up surrounded by enchanting glassware— collecting the timeless pieces had been a passion of her beloved grandmother, Estelle, who lived a block away from her childhood home. As a girl, Hall cherished her weekly antiquing trips with Estelle to neighboring towns, prowling through junk and resale shops in search of special serving pieces. "My favorite of my grandmother's collections was her assortment of colored glass," she says. "She taught me the importance of building a beautiful collection that would last a lifetime."
In fact, it was this lifelong admiration for vivid tableware that led Hall to launch her own business. After years of fruitless searches for modern colored glassware, she decided to make her own. "I wanted streamlined pieces that lent themselves to a modern home, and they just didn't exist," says the attorney turned entrepreneur. "I started doing research and reached out to some of the companies that were prominent during the glory days of colored glass, and it became clear that this was a dying art." 
It's also an art form with a long history, dating back to ancient Egypt, when craftspeople used colored glass to embellish ornamental tableware. By the Middle Ages, it gained architectural momentum as the material of choice for decorative windows in Gothic cathedrals and Medieval monasteries, before reemerging in the late 19th century in the Arts and Crafts movement, most notably in Frank Lloyd Wright's work. In 1885, Louis Comfort Tiffany launched the Tiffany Glass and Decorating Company, and its iconic assortment of stained glass lamps became the height of fashion before ultimately achieving antique status by the mid- 20th century. Although glass art has quietly flourished in recent decades—from the vast oeuvre of glass legend Dale Chihuly to the up-and-coming artists featured on the recent Netflix competition series Blown Away—Hall quickly discovered that the once-prolific American glass companies that had produced so much of her grandmother's colorful tableware collections had either gone out of business or did not have the capacity to turn her ideas into reality.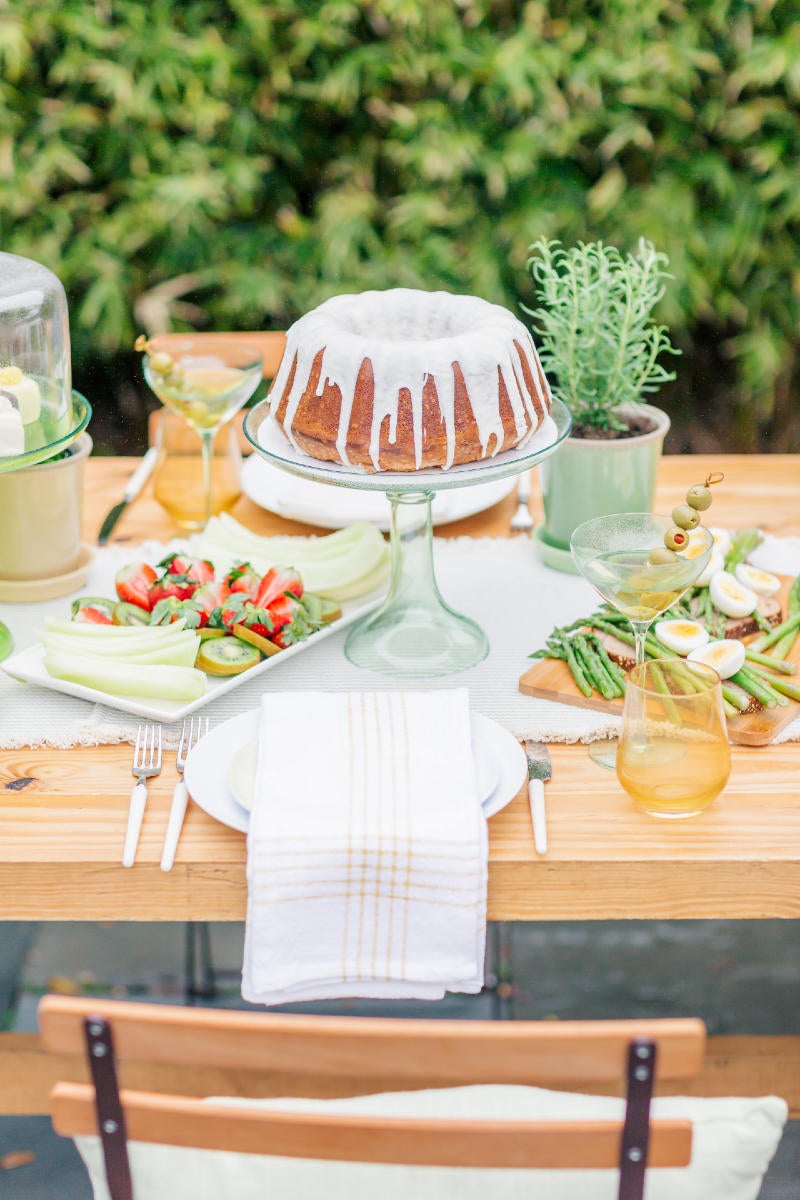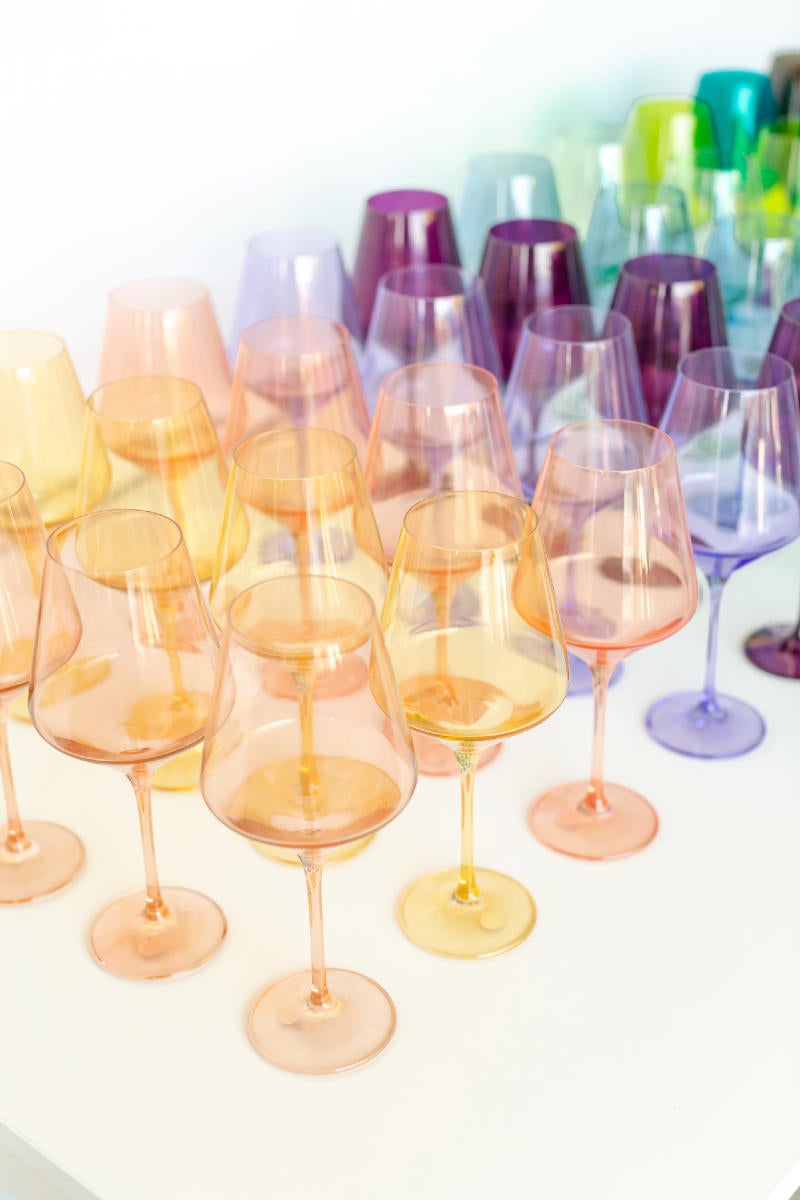 Intent on bringing her modern designs to the table, Hall's research ultimately took her to Europe. "I hired designers to help me create my first cake stand, and found a 100-year-old glassmaking company in Poland that could produce it," she says. In October 2019, she launched Estelle Colored Glass, a line of heirloom-quality, handblown glasses and cake stands in vibrant hues like fuchsia, royal blue, amethyst and emerald.
In the two years since its founding, Estelle Colored Glass has grown to include a robust wholesale business, and now offers everything from decanters in a variety of shapes to champagne coupes and stemless goblets, all of which can be mixed and matched to create a veritable rainbow of glassware. (Hall calls them "jewels for your table.") Though sales were slow at first, she says a developing desire to support Black-owned businesses has helped attract some long-overdue recognition of her standout product selection. "A number of stores became aware of the lack of racial diversity of the makers of their products," she says. "We had a high-end product that was suitable for shelves."
Today, the brand has over 200 retail partners, including big-box companies such as West Elm, Anthropologie, and come this fall, Nordstrom. Hall also opened a 25,000-square-foot warehouse in Holly Hill, 30 minutes from her home and five minutes from where her grandmother used to live. "It's so rewarding to be back in the community and be able to provide people with jobs—all while creating something tangible that pays homage to my heritage," she says.
Looking ahead, Hall says Estelle Colored Glass will continue to expand its current offerings by introducing new colorways in upcoming months, including aqua blue, kelly green and butterscotch. "My goal is to create joyful pieces that evoke nostalgic feelings but also have relevance in modern homes," she says. Just as the pieces tie in with her family history, she hopes they will evoke similar connections for her customers. "These are pieces that add distinction to a table and help to create long-lasting memories."
Homepage image: Handblown stemware from Estelle Colored Glass, which was born out of the founder's search for vibrant modern glassware. | Catherine Hurt Photography