Charleston, South Carolina–based design duo Mitchell Hill had found the perfect spot for their new shop. Located on Upper King Street, in the heart of one of the city's buzziest neighborhoods, the building was right across the street from a hip hotel, with plenty of parking nearby. One slight problem: It was 12,000 square feet, more than double the size of the space they had been in before.
"It was kinda like jumping off a cliff initially," says co-founder Tyler Hill. In its previous incarnation, the shop had been something of a unique hybrid—an art gallery, a furniture showroom and a showcase for the company's interior design services. Having so much room to play with was daunting, but it opened up new possibilities. "We decided we need to be more. … We started thinking about how we could use the space to be a more complete design resource to the trade."
The end result, soft-opening this week, is also a kind of hybrid—though more ambitious in scale. With a full spectrum of vendors, from hardwood flooring to rugs to paint, the new location hovers somewhere in the space between a boutique multiline and a full-fledged design center. The goal, Hill says, is to get Charleston designers to stay in town rather than making the five-hour trek to Atlanta.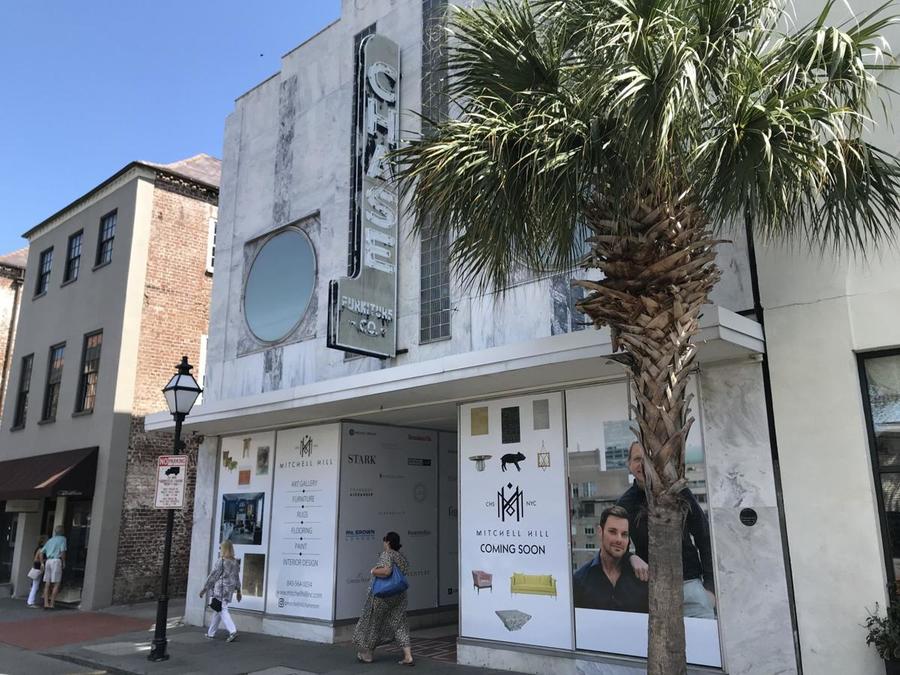 Warren L. Wise/Staff, Post and Courier
His timing is fortuitous. In recent years, Charleston has been enjoying something of a design renaissance. The Southern Style Now festival came to the city last year. Amanda Lindroth opened up a shop this year. The reality show Southern Charm, much to the chagrin of locals, has drawn national attention to the city. "Charleston is buzzy," says Hill. "We keep popping up on lists of top places to visit in America, and the design scene has been on the rise."
Of course, multiline showrooms are a tough business, and Hill has been conscious of the challenges inherent to the market while curating the selection of lines. Choosing great brands with great product was obvious, but he says he was careful to seek out partners who are looking to move fast and be more flexible.
"We have to continue to innovate, and not be scared of technology and this younger generation being less patient than baby boomers," says Hill. "We're going to have to make a lot of changes because of Amazon and other online retailers. … We've located some lines that have three-week ship dates, and we're always looking for brands that will do some level of customization. It's so important in this day and age not to tell customers no."
Among a list of vendors joining Mitchell Hill's roster: Farrow & Ball, C2 Paint, Materials Marketing, Cosentino, and Artitalia Flooring—all in addition to a list that already included a range of designer-friendly furnishing brands like Baker, Hickory Chair, Chaddock, Theodore Alexander and Currey & Company.
One surprise Hill encountered when putting the new showroom together: having more room ironically led to cuts. With more types of product sharing the same space, tighter curation was necessary to avoid a claustrophobic too-much-all-at-once feeling. As a result, the gallery side of the operation will go from representing 30 artists to between 15 or 20. "We're really trying hard to find that balance, because we have so much space, but we don't want things to feel overcrowded," says Hill. "We're finding that less is more."