In late April, Herman Miller and Knoll announced their forthcoming union. Two months later, the shape of the merger is starting to become clear. Among other key details, we now know that the two have set a date for the design wedding of the century.
In internal emails obtained by Business of Home, Herman Miller CEO Andi Owen wrote to staff on June 18 that while the deal had originally been set to finalize in the third quarter of 2021, the merger has achieved antitrust clearance ahead of schedule, paving the way for a much earlier signing. Both companies are now set to hold shareholder votes on July 13. "Assuming everything goes as hoped, the deal should close about a week after those meetings," Owen wrote.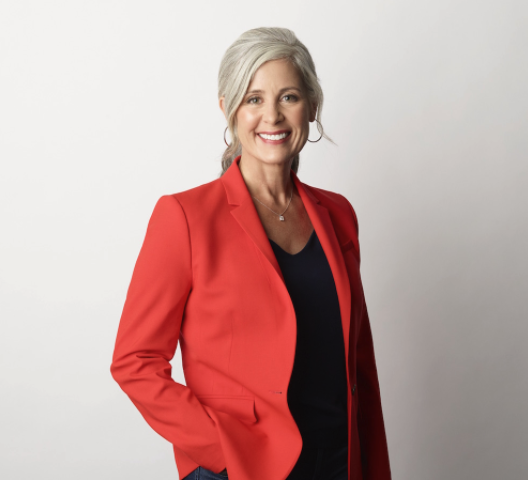 The combined entity, referred to as "NewCo" in the company's internal documents, is beginning to take shape. Many of the key players come from Herman Miller's existing leadership team. Debbie Propst, the president of Herman Miller retail, will add Knoll's retail operations, as well as Knoll's DTC office brand Fully, to her portfolio. Ben Watson, currently the chief creative officer of Herman Miller, will become brand president.
However, at least one Knoll executive will play a central role in the new organization. Knoll Office COO and president Chris Baldwin will be group president of "NewCo." His portfolio will include the global Knoll brand, as well as the small flock of companies that, as Owen put it, "serve a separate customer segment," including Muuto, Holly Hunt, Edelman Leather and Maharam.
Along with the promotions come some departures. In addition to the exit of Knoll CEO Andrew Cogan, the combined entity will shed a handful of top Knoll executives, including design director Benjamin Pardo, SVP of communications David Bright, SVP of human resources Roxanne Klein, CFO Charles Rayfield, chief information and technology officer Usman Waheed, and EVP of consumer and digital commerce Esohe Omoruyi.
Given that one of the key purposes of the merger was to create efficiencies, bloodletting at the C-suite level should come as no surprise. The next phase—truly merging two giants—will get a lot more complicated.
"The real question is what they will do with the Herman Miller and Knoll contract furniture dealers," says Stephen Viscusi, a veteran recruiter who has placed executives at both companies. "Positions at HQ may continue to be eliminated where duplication exists, but the subsidiaries, I bet, are going to be hiring more salespeople, and my impression is that the contract salespeople from both Knoll and Herman Miller will be keeping their jobs separate for a very long time. This is one A player acquiring another A player. It's not like Herman Miller bought Raymour & Flanigan."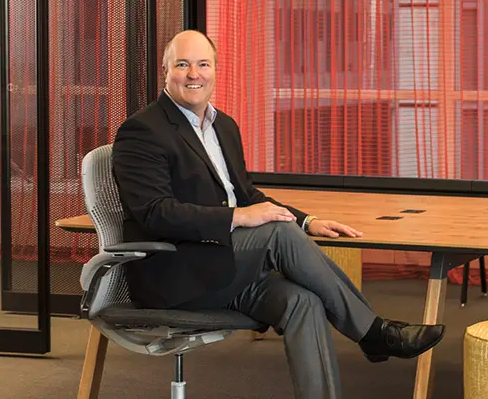 Other industry watchers concur: Consolidating the executive team was the easy part. "Manufacturing will probably be consolidated in some way. Herman Miller will have to decide what to do with Knoll's headquarters in Pennsylvania and office in New York," says Rob Kirkbride, editor in chief of Business of Furniture. "What happens to the dealer networks of both companies, especially in very competitive cities? Will Knoll keep its connections with its residential retailers, or will the focus shift to Design Within Reach? This story is just beginning."
THE SEEDS OF A DEAL
Interestingly, the story almost never got started. According to documents filed by Herman Miller with the Securities and Exchange Commission, the merger was an on-again, off-again affair almost called off at the last minute.
Though the deal was hammered out over six months starting last November, the seeds of a potential merger were planted in 2015, when Cogan became acquainted with the leadership team at European private equity conglomerate Investindustrial (among its many holdings: Flos, B&B Italia, OKA and Louis Poulsen). At the time, Investindustrial snapped up a company that Cogan had been eyeing for Knoll, but the two established a relationship.
Four years later, the private equity firm made an offer to acquire Knoll, working alongside an unnamed sponsor. The deal fell apart, but the notion of selling the company had been breached. (According to the filings, Cogan had entertained no serious offers over the past decade—Investindustrial was the first.)
Then 2020 happened, and Knoll, its contract division hammered by the mass cancellation of commercial projects, was in dire straits. The company conducted internal projections for the year ahead, and predicted that the business would be "in sustained breach of its net leverage covenant" toward the end of 2020—essentially, it was running out of cash.
AN INTRIGUING OFFER
Appearing on The Business of Home Podcast last summer, Cogan put a positive spin on the company's prospects, telling host Dennis Scully that, despite the pandemic's devastating impact on the contract industry, "every time there's been change in the workplace, it's created more demand for Knoll." However, earlier that year, Knoll's own board had agreed to take compensation in stock instead of cash in an effort to help keep the company liquid.
A lifeline came from Knoll's former suitor Investindustrial, who purchased $164 million in the brand's stock in July, injecting some much-needed cash into the business. But a shaky year set the stage for the next development: A call Cogan received from a Goldman Sachs representative on November 5, probing his interest in a potential merger with Herman Miller.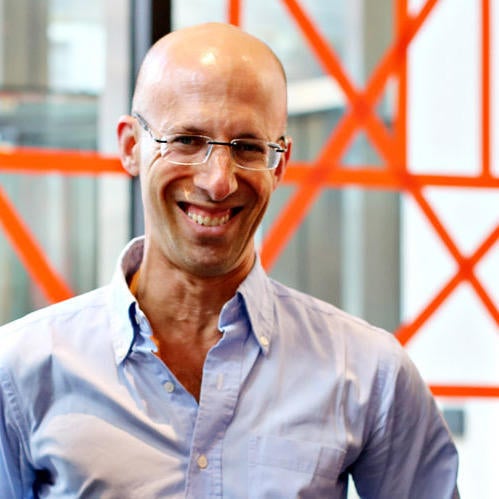 According to the filings, Cogan told Goldman that Knoll wasn't for sale, but he left the door open for a proposal. What followed over the next six months was a series of offers and counteroffers that gradually inched the two giants closer to a deal.
On December 18, Herman Miller made its first serious offer, an all-stock deal that pegged Knoll at $1.42 billion. Just after Christmas, Knoll's board rejected the entreaty in no uncertain terms, and suggested that the offer was so low that it "would not be productive to engage in further discussions."
HERMAN MILLER UPS THE ANTE
Not to be deterred, Herman Miller regrouped. On February 1, it submitted another offer, this time for a combination of cash and stock that valued Knoll at $1.65 billion. That number reopened the conversation, and Knoll agreed to hear the proposal out, while continuing to insist that "the economic terms in Herman Miller's February 1st proposal [were not] sufficient."
Working with its own bankers, Knoll came up with an aggressive counteroffer for Herman Miller: a cash-and-stock deal that valued Knoll at $1.91 billion. This time, it was Herman Miller that backed away, insisting that the February proposal was sufficiently lucrative. Cogan and Owen spoke on the phone in early March, and Cogan agreed to find the middle ground between the two offers, eventually submitting a cash-and-stock deal that pegged Knoll at $1.82 billion.
In the weeks ahead, both parties hammered out the finer points of the deal. Investindustrial's investment in Knoll, once a lifeline, now became a complication as the European giant got involved in the mechanics of the agreement. However, the kinks were ironed out, and by early April, the union seemed likely to progress.
At the eleventh hour, a complication emerged. In the process of conducting due diligence on Knoll's finances, Herman Miller believed it had discovered a discrepancy between its projections and the real numbers. Another wrinkle: Herman Miller's stock price was on the rise, affecting the value of the deal. On April 14, Owen sent a message to Cogan indicating that the terms of Herman Miller's offer would be changing.
The last-minute revision almost tanked the agreement. According to the filings, Knoll's board, incensed at the change, requested that Herman Miller's representatives "return or destroy" all the information that had been provided for due diligence. Another offer came through from Herman Miller on the morning of April 15, but Knoll's board rejected it as well, and "directed Mr. Cogan to reach out to Ms. Owen to reiterate the Knoll Board's previously stated position and convey the Knoll Board's disappointment with Herman Miller's attempt to renegotiate price at the last minute."
A LAST-MINUTE AGREEMENT
The morning of April 15, the deal had been on the verge of falling apart. Later in the day, Owen delivered Herman Miller's "best and final" offer: a cash-and-stock deal that valued Knoll at $1.82 billion. That evening, Knoll's board held a special meeting with its bankers. They discussed the possibility of soliciting outside bidders to make an offer, but ultimately rejected it and decided to proceed with a vote. The offer was approved unanimously, and Cogan called Owen to let her know they had a deal.
Over the next few days, the final details were worked out in a frenzy, and on April 19, both companies went public with the announcement that they intended to create a $3.6 billion titan that will reshape the design industry for years to come. How, exactly? No one knows—yet.
"Herman Miller's acquisition of Knoll is going to have profound, lasting impacts on both the residential and commercial furniture industries," says Kirkbride. "When shareholders vote to approve the merger next month, the real work begins."
Additional research contributed by Elizabeth Reisinger.
Homepage photo: Courtesy of Knoll and Herman Miller