Andrew Cogan grew up at Knoll. His father, Marshall Cogan, purchased the iconic furniture company in the late 1970s, and Cogan worked summers in the offices. After college he chased other pursuits, but ended up back at the family firm, excited to rise up through the ranks. Then a funny thing happened: His father sold the company to conglomerate Westinghouse Electric in 1995 for $565 million.
"I was working in Santa Monica," says Cogan, laughing. "I was lucky I was out in California, because Westinghouse couldn't find me to fire me."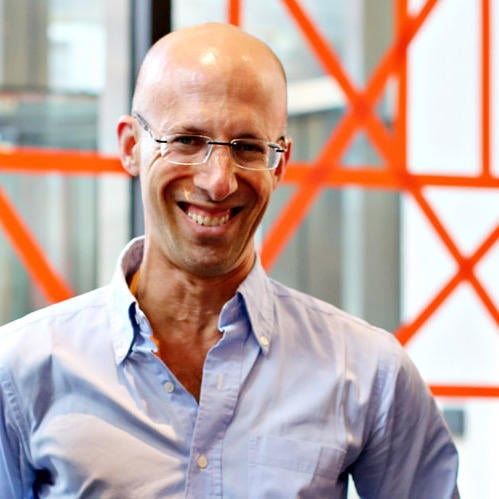 He not only survived the sale, but went on to lead Knoll through a transition in ownership, several recessions, and now a pandemic. On the latest episode of the Business of Home podcast, Cogan walks host Dennis Scully through his past, present and future with the famous furniture brand.
Of course, the present moment is the most pressing: In a time when many observers are questioning the future of the office, it's an interesting time to be a purveyor of office furniture. However, though Knoll did much to define the American workplace in the 20th century, in the 21st, it's a much more diversified enterprise. The company owns several businesses in the residential space, including design world stalwarts like Edelman Leather and Holly Hunt—a reaction, says Cogan, to the dot-com crash of the late 1990s and the recession that followed 9/11.
"Over the '80s and '90s, 90 percent of our sales were from the office part of the business," says Cogan. "And that crashed down in 2001." As CEO, he pushed to broaden Knoll's reach, so the company wouldn't be as vulnerable to fluctuations in the market for office furniture. Today, he estimates that, accounting for hospitality purchasing, Knoll's business is only 50 percent office.
However, even if Knoll were more deeply invested in the category, Cogan argues that the reports of the office's demise are greatly exaggerated. "The office endured; the office is going to endure today. It may be different, it may evolve, it may become over time more a place where you come to do the 'we' work as opposed to the 'me' work, but it's going to endure," he says. "Over the past five years, it's been all about the resimercialization of the workplace. Everyone wants to make their office feel like their home, and we developed a lot of products that could do that. … And now flash forward to today, and in my cases we're bringing the workplace into the home."
As Cogan's luck would have it, last year, Knoll acquired Fully, an office (and home office) e-commerce company, which has experienced, he says, 100 percent revenue growth in the midst of the pandemic. It's a new business model, one that Cogan says reflects a larger push by Knoll to get better online (an initiative that will include a new website for Holly Hunt launching later this year).
Another push? Greater diversity in its staff. While Cogan says Knoll has been progressive on LGBTQ issues, he acknowledges the company needs to do better at attracting and retaining minority employees. "This is one area where we have a lot of work to do," he says. "And I think the way you start doing this is by being explicit about the commitment from the top down to make that change."
Big picture, does Cogan think the coronavirus pandemic will change the way we work? Yes and no, he says. There may be more work from home, but, he points out, Gen Z doesn't like it all that much, and there are real downsides. "[Working from home] exacerbates inequality," he says. "I have the luxury of working in a space that has plenty of air and light, but not everyone has that. You might have three roommates in an apartment, or the social capital with your colleagues."
Whatever comes, he says, the company will be ready: "Every time there's been change in the workplace, it's created more demand for Knoll."
This podcast was sponsored by Buildlane and Industry West. Below, take a listen, and if you like what you heard, subscribe to the podcast (free of charge!) to get a new episode every week.
Homepage photo: Courtesy of Fully