Once you're in the door, there's plenty of advice floating around about style, project management, budget and all the rest—but how do you actually get the job in the first place? We're asking designers to peel back the curtain and walk us through how they landed a project, step by step. Here, New York–based designer Jenny Dina Kirschner of JDK Interiors tells us how a house fire ultimately brought her together with dream clients.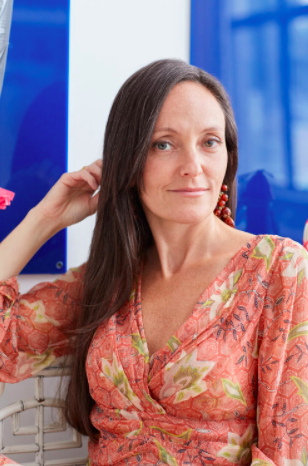 Courtesy of JDK Interiors
Tell me the backstory of this project. It started with a fire, right?
Yes. This client was out of town for three weeks over Christmas and there was an electrical fire. It's still undetermined what exactly happened, but it was quite a large fire. Between the fire and the sprinklers, the entire apartment and all of their furniture was ruined.
That's awful! And this happened in an apartment building?
It's warehouse space that's been converted into apartments. It actually used to be the New York Daily News factory. It also happens to be where I live, and I had heard about the fire but didn't know we were neighbors until after our initial phone call.

What a crazy coincidence! How did they find you?
A friend of theirs recommended me. The clients reached out and when I responded to their email, they saw my address in the signature. I work out of my apartment, so it's also my home address. Then we connected the dots.

How soon after the fire did they reach out?
It was about a month after. I walked through the wreckage with them and had to wear a mask to a job site. This was pre-pandemic, so that was pretty novel for the time! But I was there basically from the inception. Between the fire and water damage and what the firefighters had broken while putting it out, it was such a mess.

Had they worked with a designer before?
Yes, they'd worked with a designer about two years before the fire. But they hadn't had a great experience. She was based somewhere else, and I think they didn't enjoy doing things long distance.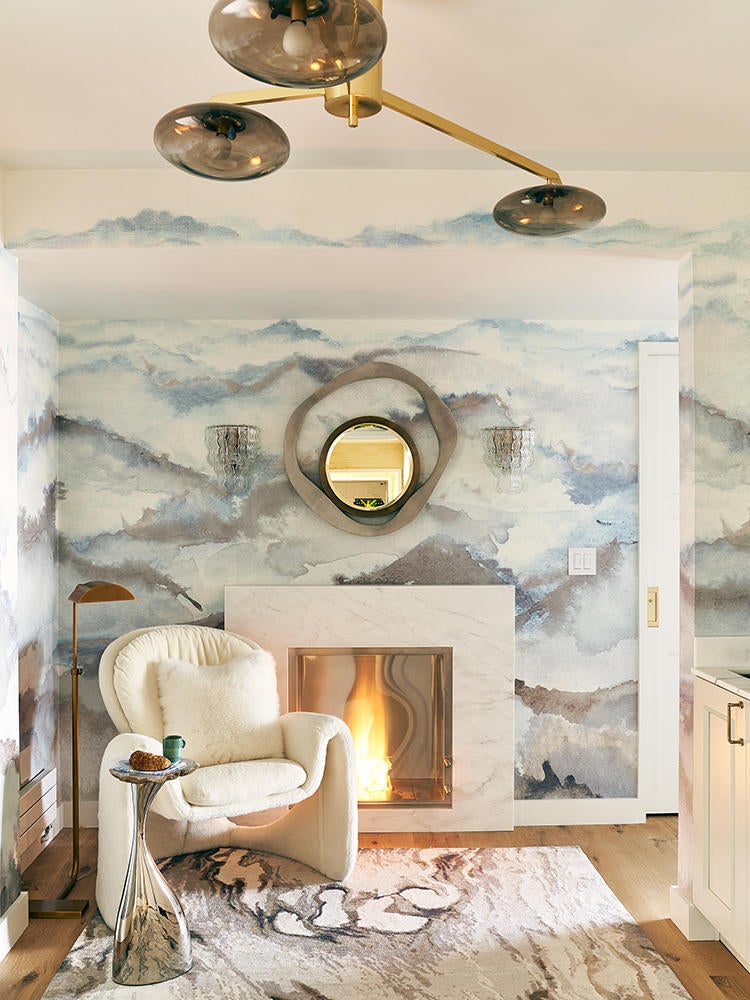 Did they want to start from scratch or re-create some of what they had lost?
They wanted a complete redo. The client also owned the apartment next door and had wanted to eventually turn them into one unit. Their tenant in that other apartment happened to move out around the same time, and I convinced them we should just do it all at once so they didn't have to renovate again later. That also meant that we could completely reconfigure everything. The master bedroom was moved and we changed the shape of the other bedrooms, which had been awkward long and narrow rooms before. These are duplex apartments, and we decided to cut into the ceiling of the second floor to make the living room double height. That was an ordeal logistically, but I love how it turned out. Because they were taking over the next apartment as well, we also closed up one exterior entry.

So, it was essentially a ground-up construction job steps from your own home. Is that the dream?
It was definitely a dream job! But it could also be a blessing and a curse, because anytime the contractor called, I had no excuse not to run over and see something in person. But the clients are such nice people and they trusted me completely. A lot of clients have a hard time letting go and just trusting you—I run into that issue a lot. But these clients trusted me blindly and they're so happy with the end result. Even their kids have written me notes thanking me and telling me that they love coming home now. There was a freedom to design the way I wanted, on top of it being super convenient—and they basically had an unlimited budget, which is always nice.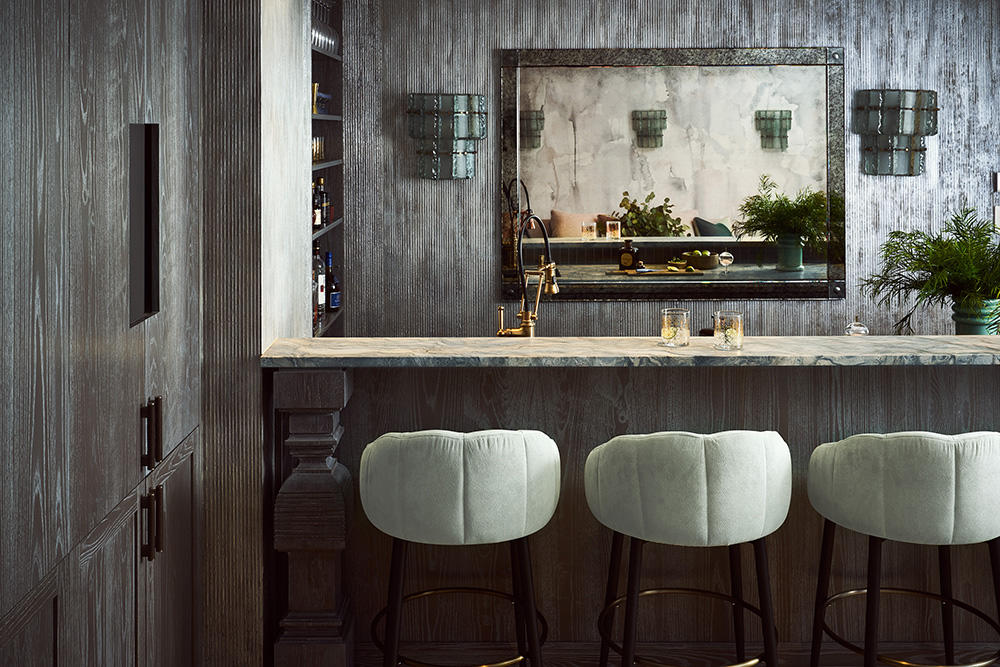 What's your typical first interaction with a client?
I always set up a complimentary phone call [with] no time limit. Having that conversation is helpful for clients to understand my personality and the dialogue that we could have. We're just feeling each other out at that point—with a phone call, no one is wasting their time. I used to do some initial consultations on-site, but that ended up being wasteful for both parties. You're meeting someone in person, which is nice, but you're not really accomplishing anything—I won't take measurements or talk about ideas on a first consultation, because that's what I get paid to do, but I'm happy to spend as much time over the phone as they'd like. They can ask me tons of questions and I can suss out how serious they are. Then the clock starts after that.

What's your proposal process like?
From experience, I try not to put too much time into a proposal, because they often don't work out. Many clients end up changing their minds about what they want or change the budget. I do ask them to send me images that appeal to them, things that they gravitate towards, so I can get a sense of their aesthetic. I can then give them a sense of the budget, the timeline and the scope. But I don't get too specific or give them mood boards or anything like that.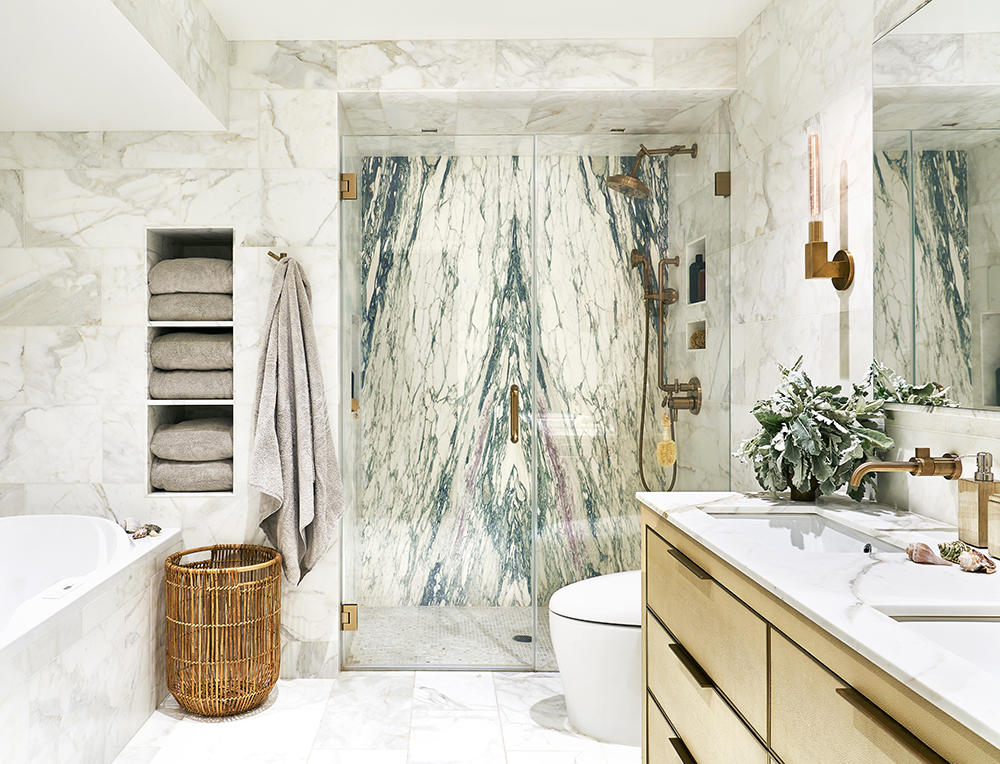 How do you charge?
I strictly bill by the hour and pass on all my discounts directly to the client—I don't do a markup. And I know that makes other designers hate me! I'm sorry! It's just what I'm comfortable with. I've never felt comfortable charging a markup. It creates distrust. I think it makes them question if I'm just pushing more expensive pieces so that I can make more money on them or because I feel like it's really the right thing for the space. I want to eliminate that from the very beginning. I've had designers literally be like, "Shame on you!" But it works for me. I've been doing it [this way] for a long time.

Consequently, I do have a high hourly rate, but my husband is a lawyer and I bill the same way he does. As soon as I leave my house or answer your call, that time is getting billed. I send an invoice monthly. For larger projects, I'll take a retainer for an average month, which gets applied to their final statement. If I think it's going to be a six-month project or a yearlong project, then I'll collect one month of that upfront. That way, if a client goes rogue, I'm covered. And if billing surpasses the retainer, they get an additional bill.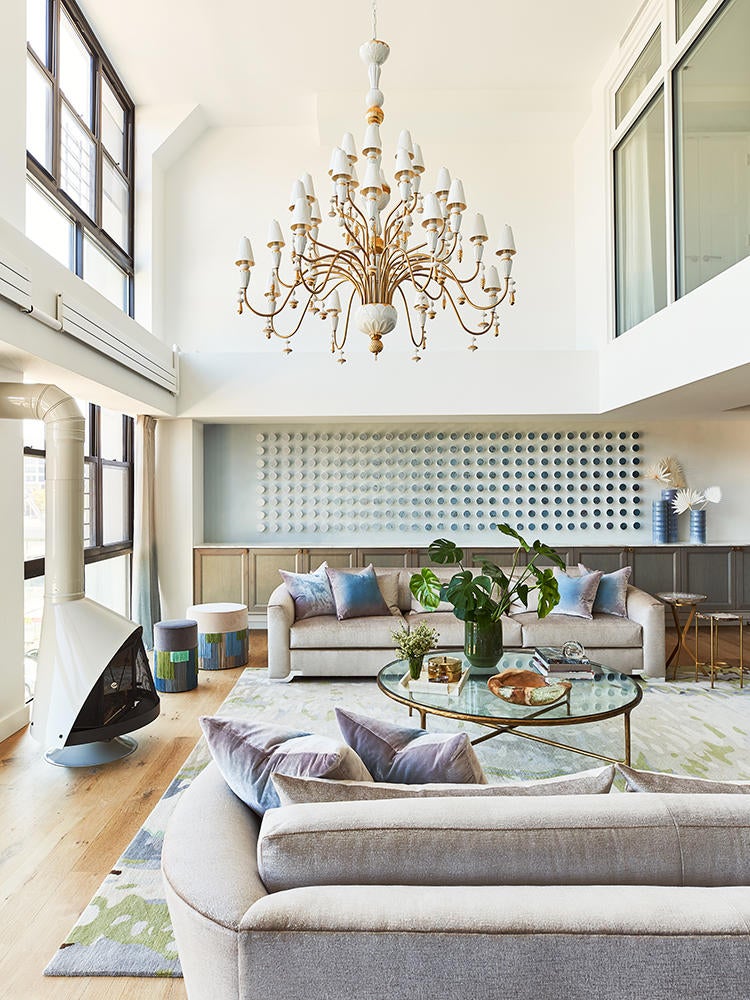 What do you wear to a first in-person meeting with a client?
It depends on my mood, though I do try to look professional. If it's a new client, maybe I'll put on something more exciting than what I would wear to meet a client I've worked with for 10 years. I try to tailor to the aesthetic of the client a bit. If it's a very conservative client, I might be more muted than I would to meet someone more daring or artsy.

What do you bring with you to a site visit?
I bring a laser tape measure, which is always in my bag, and a smaller measuring tape for tighter areas. I like to have a notepad to jot things down. And, nowadays, hand sanitizer.

If you don't click with a potential client, how do you handle passing on their project?
It doesn't happen often, but I usually gently try to find a way to say, "I don't know that we're aligned," or "I wouldn't be the best fit for you." I had a call with a potential client recently whose expectations seemed very unreasonable, which is a big red flag for me. She seemed like the type who would never be happy with anything I did. It was also an unrealistic budget, so combined with her personality, I decided to pass. If I feel like it's a project that would be a fit for a colleague, I love to help make that connection, but I won't in a situation like that.

How much research do you do on a client?
I'm not a Googler. I don't even do much social media—I had Facebook for all of five minutes before I deleted it, but it's just not for me. But, no, I never Google before the first meeting. Business is business.
Homepage: A project by Jenny Dina Kirschner | Photo by Ryan Dausch