Today, design expert and historian Daniella Ohad launches the second installment of her video series, Daniela on Design. Each of the three Harvest Dialogues episodes highlights one aspect of the design world, with architecture slated first, followed by design, then furniture. "I look at this show as a way to start a meaningful conversation and make people think differently about architecture and design," says Ohad. "Most people don't want to read academic writing. We provide up-to-date examples."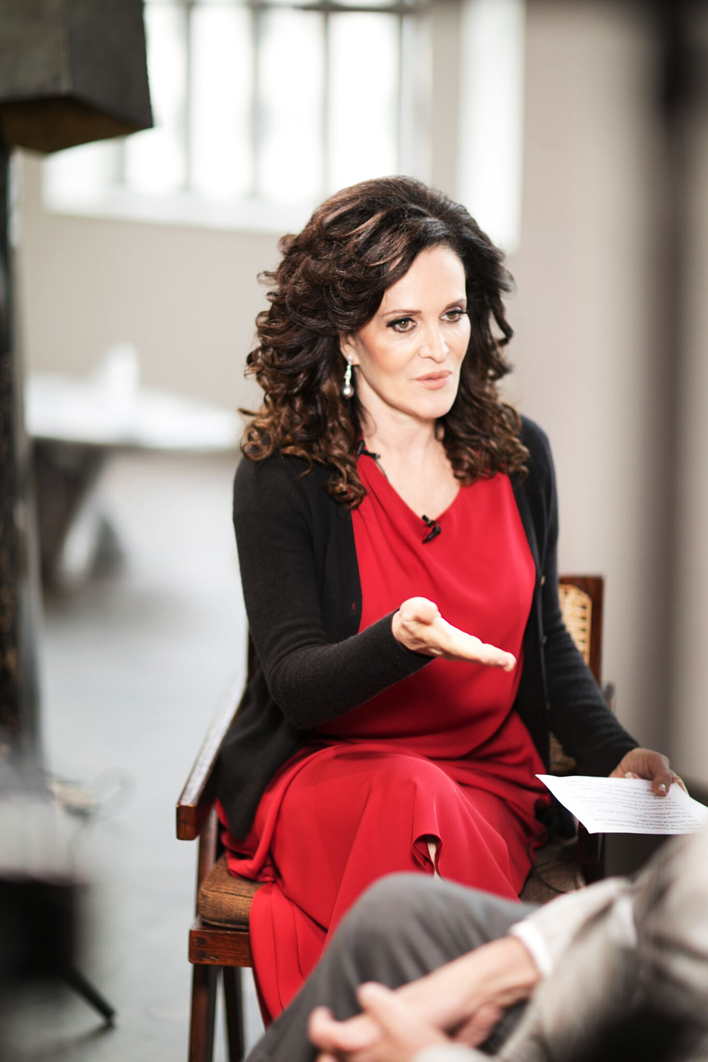 Courtesy of Daniella Ohad.
In each episode of the fall series, which was filmed at the Carpenters Workshop Gallery in New York, she invites five guests to share their expertise on various subjects. The mix of architects, tastemakers, designers and other industry insiders shapes the season, according to Ohad.
The premier episode features New York Rising: An Illustrated History authors Thomas Mellins and Kate Ascher, who discuss the city's rich architectural history. Ohad also chats with Juliet Kinchin, curator of modern design at The Museum of Modern Art, about the rebuilding of the Glasgow School of Art after its destruction by a fire in June.
In the design episode, Alan Tanksley will share his inspiration for his model apartment in the Woolworth Tower, and Michael Jefferson delves into the intersection and mutual influence of Instagram and design.
Finally, in the furniture episode, viewers will hear about Thomas Chippendale's legacy from Alyce Perry Englund, curator of the American Wing at The Metropolitan Museum of Art. Ohad will also interview architect and designer Robert Couturier about a controversial chair designed by Zaha Hadid Architects.
In addition to hosting her web series, Ohad—who received her PhD in decorative arts, design and culture from the Bard Graduate Center—lectures, researches and writes about design history, theory, collection and taste. She currently teaches the first accredited course in collecting design, along with Modern Magazine, at the New York School of Interior Design. Ohad also regularly hosts events, including an upcoming conversation with David Gill on November 7, called "Taste, Design and Influence."
The first episode of Harvest Dialogues is available here.