A quartet of Gotham's most celebrated creatives is the highlight of the upcoming Christie's spring sale, Interiors: New York Visions. A culmination of three decorative and fine art sales, the June 6 auction will feature more than 350 pieces. Read on for preview of the special collections.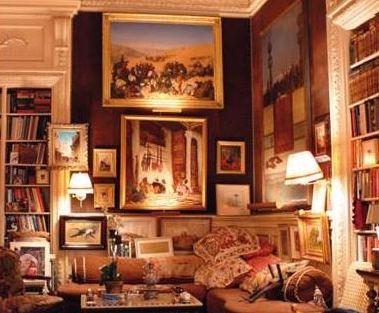 The Estate of Kenneth Jay Lane
As the story goes, American journalist Marylin Bender once claimed that the "most important men in a fashionable woman's life were her hairdresser, her makeup artist and Kenneth Jay Lane." The late costume jewelry designer's clientele, which included the likes of Jacqueline Kennedy, Elizabeth Taylor and Audrey Hepburn, would likely agree.
Works from Lane's Stanford White–designed New York residence, one of the few remaining mansions on Park Avenue, will be up for auction at the spring sale. Orientalist paintings that once covered the walls of Lane's double-height living room will be available, as will European and English furniture, Asian works of art, and 30 signed pieces of jewelry from the Kenneth Jay Lane Inc. Archives. The sale will benefit WNET New York Public Media.
The Collection of Arnold Scaasi and Parker Ladd
An assortment as astute as its owners makes up the collection of renowned couturier Arnold Scaasi and publishing executive Parker Ladd. From a pair of Portuguese silver table swans to colorful works by American painter Paul Jenkins, the collection mixes contemporary and classical styles spanning 20th-century fine art and sculpture, silver and ceramics.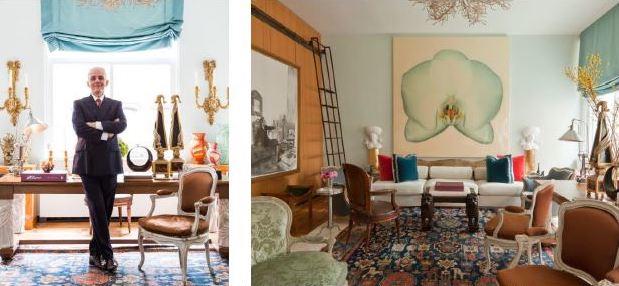 Robert Couturier: Elements of Style
Christie's has tapped the artisan eye of renowned designer and architect Robert Couturier, who helped curated more than 100 lots that nod to his witty albeit traditional perspective. The sale, titled Robert Couturier: Elements of Style, will feature work from his New York residence, from 20th-century photographs and Asian art and carpets to work by Jacques Adnet, André Sornay and Armand-Albert Rateau.
All items will be on view at Christie's New York from June 2 to June 5.