Rafael de Cárdenas Ltd. / Architecture at Large is teaming up with the storied auction house on the spring installment of Collector auctions, which kicks off April 10 at Christie's Rockefeller Center in New York. The auctions focus on pieces designed for the home—particularly artists and craftsmen from the 17th to the 19th centuries, spanning English and European furniture, fine art, clocks, ceramics, silver and sculpture.
"Partnering with Christie's for the upcoming Collector's Sale has been a privilege that's allowed me intimate contact with some of the 18th- and 19th-century decorative pieces in the auction. In my work, we use historical objects, though in many cases not as old as these pieces, so it was a wonderful opportunity to really experience them in depth, and be able to examine them so closely," said Rafael de Cárdenas.
Among the decorative pieces and elements on view will be an Italian parcel-gilt silver model of a centaur on an amethyst base, a Meissen porcelain centerpiece, a Thomas Webb & Sons glass vase, and floral arrangements from Meta Flora.
"Most of the pieces I chose were more mannerist in a soft but exacting way and largely eschew any utilitarianism. Their intricacy in detail supplant utility with affect and mood. The glass and fine metal works have a particular crispness that resonates with our own moment of contemporaneity," said de Cárdenas.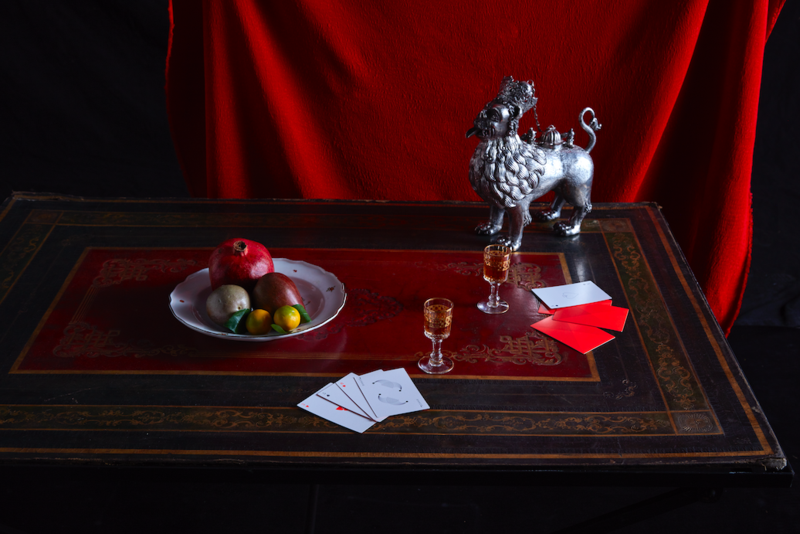 The installation will be on view starting tomorrow and running through April 9 at the auction house's 20 Rockefeller Plaza Galleries location. The auctions, spanning over 315 lots with estimates on individual items ranging from $2,000 up to $200,000, will be held on April 10. The English & European Furniture, Fine Art, Ceramics & Silver auction will be at 10 a.m., and the Silver, 19th Century Furniture, Sculpture, Works of Art, Ceramics & Carpets auction will be at 2 p.m.