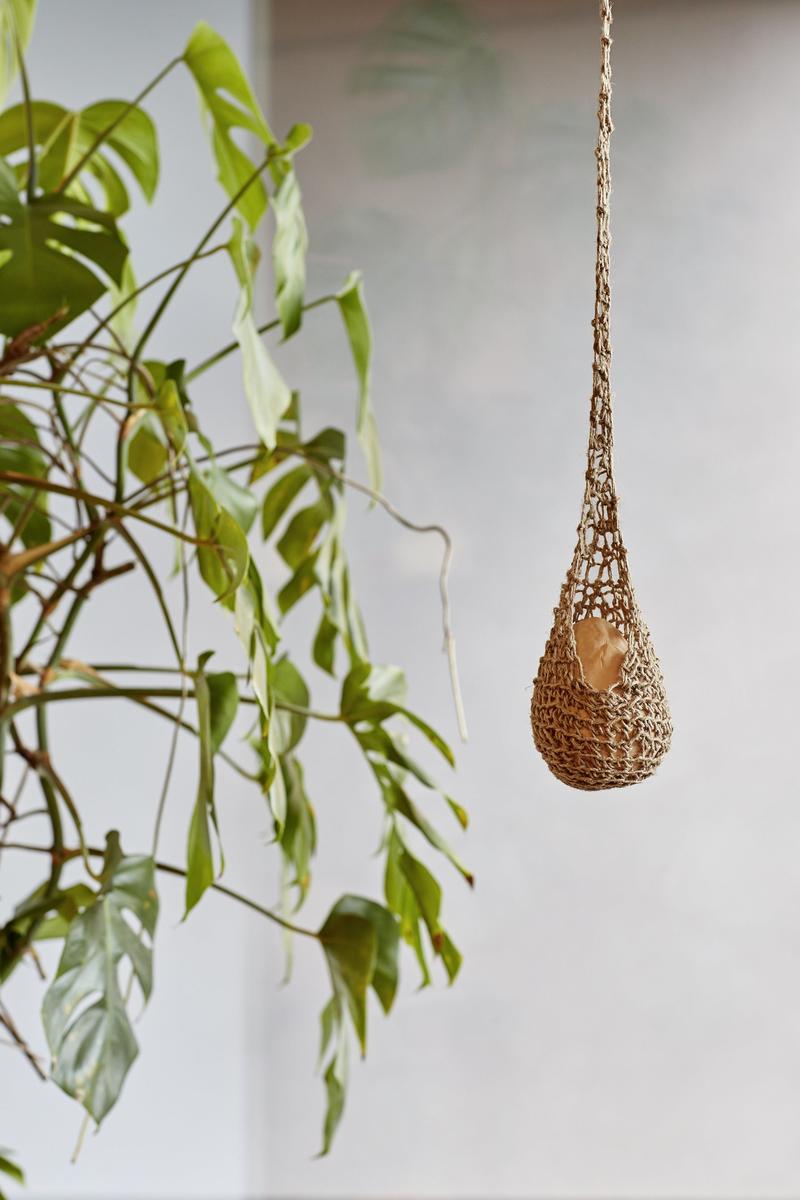 Starting today, contemporary art enthusiasts can get an extra serving of fruit. EBay for Charity has partnered with Brazilian artist Ernesto Neto to sell one of his works, with proceeds benefiting the American Friends of Fondation Beyeler. The new work, titled "We Are All Children of the Earth," is a signed and numbered edition of 1,000, available for $620 each beginning July 23. It features a hand-knotted crochet bag carrying a mango that is suspended from the ceiling.
"At eBay, we're passionate about supporting the work of recognized artists and using the power of our platform to make an impact," said Sam Bright, eBay's vice president of soft goods. "Our collaboration with the Fondation Beyeler and Ernesto Neto brings one of the artist's signature sculptures exclusively to our 171 million active buyers and supports the public art exhibition inside Zurich's main train station." The sale coincides with Neto's "GaiaMotherTree" installation for Fondation Beyeler on view in Zurich Main Station.

EBay for Charity has raised a total of nearly $810 million. "We Are All Children of the Earth" is not one of the auction site's first ventures into contemporary art; the company has long played a hand in the digital high-end art marketplace. In 2016, it launched a digital destination for interior designers and consumers featuring an edited inventory of fine art, contemporary design furniture and antiques.

"GaiaMotherTree" is a 65-foot crochet structure that resembles a tree, with brightly colored, hand-knotted cotton strips composing the "trunk" and "branches" that are weighted with drop-shaped bags of aromatic seeds and spices. As typical with Neto's work, viewers are invited to touch the exhibits, walk through them, or set them in motion; in many cases, including with this sculpture, viewers can also smell them.
Fondation Beyeler, the beneficiary of the eBay auction, features the works of artists including Andy Warhol, Roy Lichtenstein, Pablo Picasso and Vincent van Gogh. The Riehen, Switzerland–based museum features the classic modern collection of art dealers Hildy and Ernst Beyeler.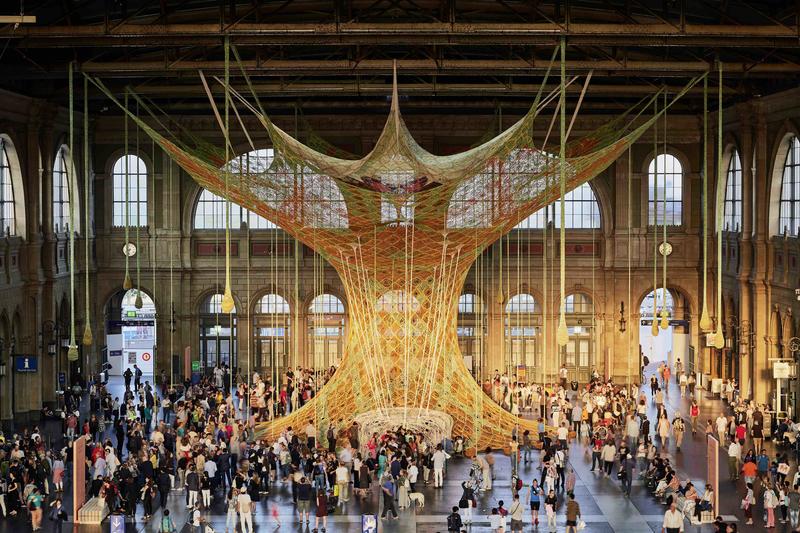 "Ernesto Neto is one of the most important contemporary artists worldwide," said Sam Keller, director of Fondation Beyeler. "His work brings us back to the roots by connecting us with nature. I am delighted that he created this beautiful sculpture, which brings together so many aspects of his work. We hope that many will be enchanted. We're thrilled to partner with eBay for Charity to make contemporary art more accessible and affordable."