Designer Michael S. Smith's interiors will be on the auction block later this summer and early fall. Christie's announced that two of the London designer's interiors will be up for bid in a pair of Christie's "Rooms as Portraits" interiors auctions. The first, "Eaton Square, London," is to be held on September 12 in London, while "A Tale of Two Cities, New York & Los Angeles," will unfold on September 26 in New York.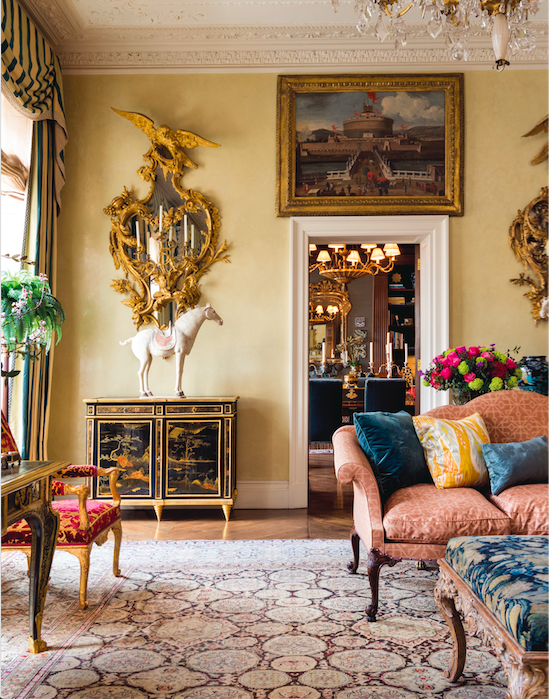 The Los Angeles designer studied at The Victoria and Albert Museum in London, before working with the likes of antiques dealer Gep Durenberger and designer John Saladino. "I have always been impressed and inspired by Michael's way of working," The Earl of Snowdon, Christie's honorary chairman Europe and UK, Middle East, Russia and India, says. "His energy, enthusiasm and easy charm mixed with his order, sense of style and good taste make him the most important interior designer of clients searching for comfort and gracious living. I particularly admire his work as he reflects the clients' personality and works in their art collections seamlessly to the schemes."
What can auction goers expect? With a curated range of pieces from private residences located in London, New York and Los Angeles, the pair of auctions will showcase an array of both decorative and fine art that embody Smith's style; what Christie's calls "a seamless blend of the classic English country house, with European style and American modernism." Appearing in the interiors are old masters, 19th century and impressionist paintings, modern British and post-war and contemporary art, English and European furniture and 20th century design, as well as Islamic and Asian works of art and antiquities.
Earlier this month, the storied auction house hosted a number of interiors sales, which included The Estate of Kenneth Jay Lane, The Collection of Arnold Scaasi and Parker Ladd, and Robert Couturier: Elements of Style.