The art market has gone digital. Social media has become the new gallery for discovering artists, consumers are commissioning artists through digital matchmakers, and more and more collectors are taking their auction bidding online. While the industry's broadened exposure is beneficial, the new tools and procedures can be intimidating for traditional aficionados.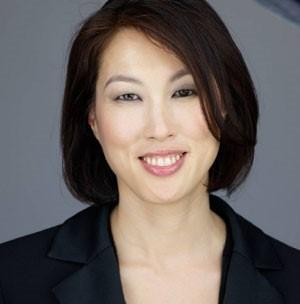 The $450 billion industry of e-commerce and online auctions has grown at a steady rate of more than 12 percent annually over the past five years, according to IBISWorld reports. While sites like eBay and Yahoo! Auctions maintain a majority of the online auction market share, there remains room for smaller ventures to capitalize.
Among the niche auction sites gaining market traction is Bidsquare. Since launching in 2014, the bidding platform, which serves as a complementary channel for top-tier auction houses to reach a wider audience, has witnessed triple-digit growth. Overseeing the development is Allis Ghim, who was named president and CEO in 2015 after serving executive roles at e-commerce sites 1stdibs and eBay. Here, Ghim shares six tips for navigating the online auction place.
1. Review the auction house. To get comfortable with online bidding and auctions, first spend some time reviewing the variety of auction houses and their inventory. Many of the oldest and most reputable auction houses have specialty areas.

2. Browse the catalog. Scan the online auction catalogs to see a full list of items and descriptions by auction and auction house. Add your favorite items you want to track or are thinking of bidding on to a 'Watchlist.'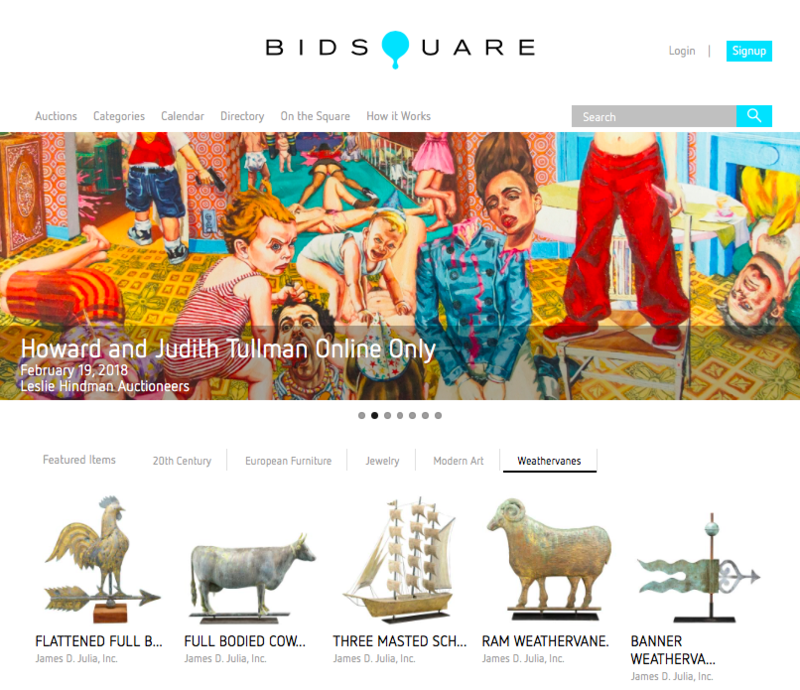 3. Research the items. Avoid buyer's remorse by looking at your favorite galleries, dealers and shops to compare prices as well as research past auction prices. That way, you'll feel equipped when it comes time to bid, and you'll know what you're comfortable spending.
Talk directly to auction house specialists. [Editor's note: Some online resources, Bidsquare included, will give you direct access to a consultant based on the item selected.] Ask questions regarding condition, appropriate markings or signatures, and the story of the piece. What have similar pieces sold for in the past? Will the piece hold up as an investment? Are there many available on the market?
4. Take note of the auction type. Online auctions can be either live or timed. Timed auctions are online only, and bidding occurs entirely on the platform. There are no floor or phone bidders that you're competing with. Live auctions are exciting and fast and happen in the auction house's own gallery, and online bidders are able to participate in real time and bid at the same time as floor and phone bidders. When participating in a live auction, you can bid live online, or you can submit an absentee bid, which is your max bid sent in prior to the live auction, and the system will bid on your behalf on auction day. If the winning bid is less than your maximum bid, you get the lower price.
5. Register to bid. Register to bid with the auction house, which can be done through Bidsquare. Most auctions require some form of ID verification, and approval is mostly instantaneous. If you fall in love with the auction house, you can ask for auto approval on all auctions from that house going forward. Once approved, you can place absentee bids ahead of the live auction or bid live during the day of the auction.
6. Calculate costs. Bear in mind that most auction houses charge a buyer's premium (a 15 to 28 percent charge above the winning price), so be sure to ask what the auction house's buyer's premium is before bidding. Shipping is often arranged by the winning bidder, so be prepared to work with a local shipper to get the item to you. Auction houses have preferred vendors and can supply buyers with local shipping companies that have experience in shipping high-end fine art and antiques.