In our weekly digest, find all of the stories you might have missed. Read on for the announcements crossing the BOH news desk this week.
BUSINESS TALK
"Instagram killed the fashion magazine," reported Business of Fashion, "becoming the foundation in which the [fashion] industry has built everything from new labels to a $1.6 billion influencer economy." Speaking of magazines, another restructuring is set to take effect Thursday, this time on the publishing side at Condé Nast—leading to new faces in charge at AD and more.
A recent study by consulting firm McKinsey & Company proved that leading with design has tangible bottom-line benefits. The analysis, which explored 2 million pieces of financial data for 300 public companies over a five-year period, found that businesses "with the strongest commitment to design and the most adept execution of design principles had 32 percent more revenue and 56 percent more total returns to shareholders," reported Fast Company.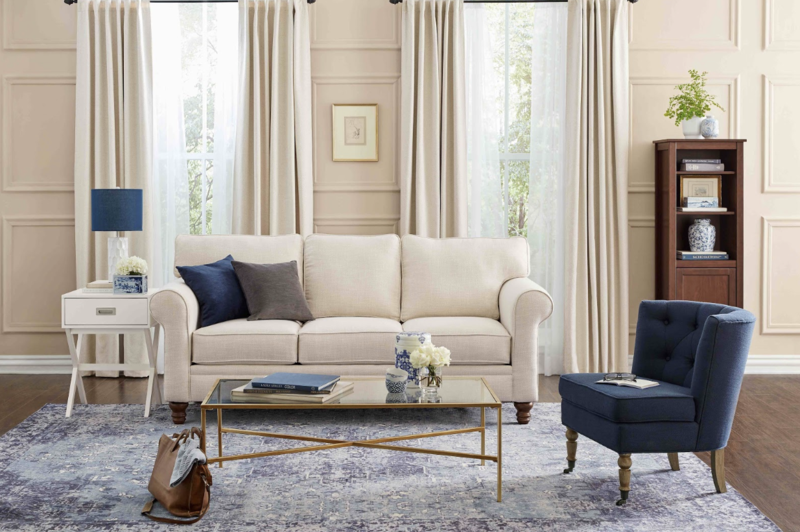 PRODUCT LAUNCHES AND COLLABORATIONS
Yesterday, Amazon debuted Ravenna Home, its third furniture brand, reported Furniture Today. The collection premieres about a year after the launches of Rivet and Stone & Beam. Ravenna Home offers more than 300 products, including classic living room furniture, upholstered headboards, lighting and barstools, at prices ranging from $50 to $850.
Adam Sandow, who owns Interior Design and Galerie, is partnering with award-winning musician and New York Times best-selling author Questlove on a versatile new venture called Creative House, which will produce "printed publications, fireside chats, conferences and an agency for product development," reported Interior Design. More details will be announced in January.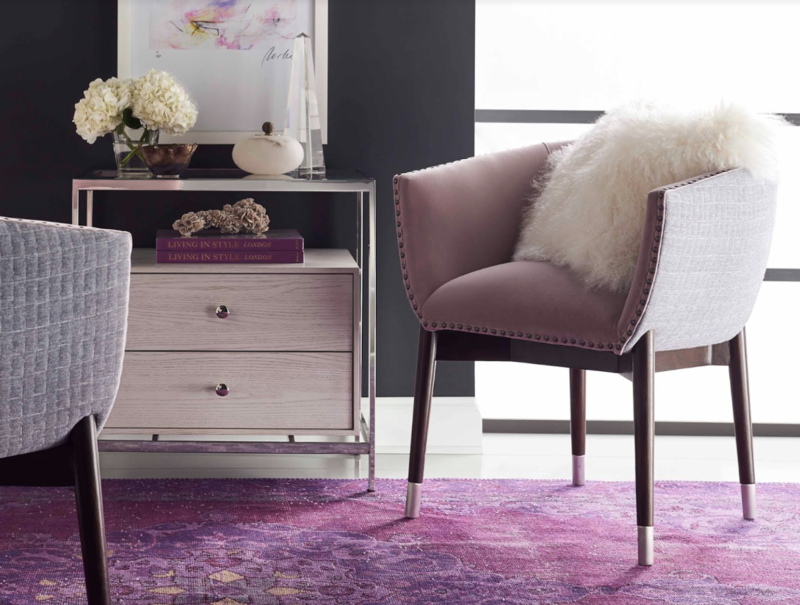 Courtesy of Universal Furniture
Tomorrow is the last day to buy the Hope Chair, a pink velvet accent chair with nickel nailhead trim. Universal Furniture created the limited-edition piece in honor of the brand's owners, Samuel Kuo and Grace Liu, and for every sale in the month of October, donates $50 to the City of Hope, a nonprofit that raises money for breast cancer research.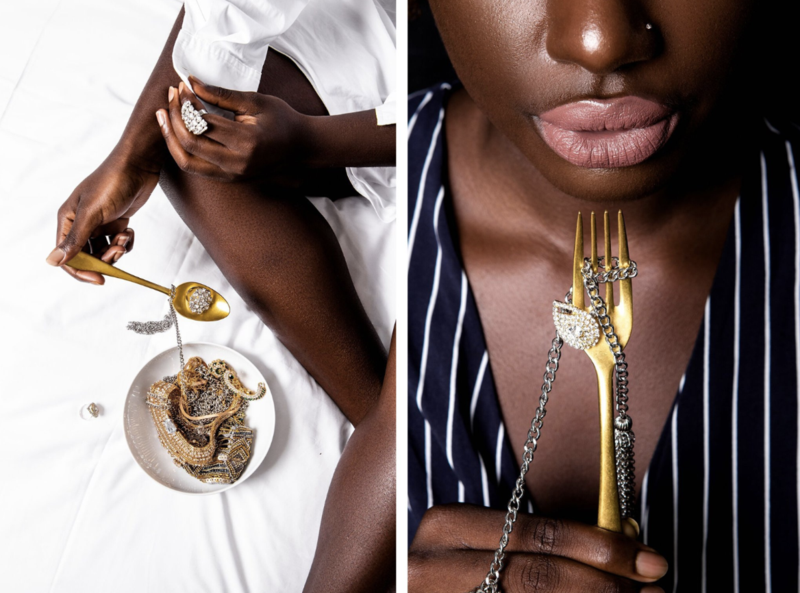 Anisha Sisodia, courtesy of Snowe
To celebrate the launch of its new brushed-gold and black-satin flatware finishes, direct-to-consumer home goods brand Snowe commissioned eight artists from Instagram to style product for its latest marketing campaign, #flatwareableart—with wild, imaginative results, including heart-shaped swimming pools full of maraschino cherries, gold leaf cereal and live snakes.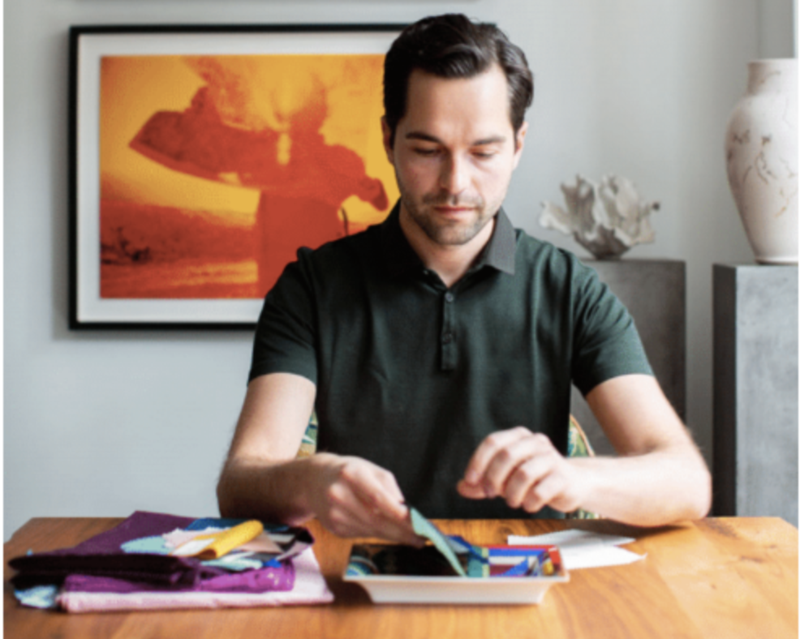 Online bedding brand Flaneur collaborated with New York–based designer Bennett Leifer to create sheets and duvets in three vibrant shades of blue: Windmere, Gondour and Cyprus. "Design is so subjective, my advice is to trust your instincts and take chances with items that can be easily changed, like bedding," Leifer told Flaneur. "My personal philosophy when creating a tonal color palette for myself is to keep the majority of the selections very close in tone, but add one 'wow' element that is a little out of the box."
The home industry is going mobile. Italian furniture and accessories resource Artemest launched its first iOs app, allowing users to efficiently search the makers marketplace, save and share favorite items, and preview pieces in their home using augmented reality. Ivy is also making its designer workflow management software accessible on-the-go with the debut of its first app this week, and e-marketplace InCollect prepares for the release of its shopping-enabled app, 200 Lex Powered by InCollect, to drop later this week.
OPENINGS AND EVENTS
This weekend, Leslie Hindman Auctioneers kicks off Make No Little Plans: The Architectural Artifacts Auction to celebrate the closing of Architectural Artifacts Inc.'s Chicago store at the end of this year after 31 years. Notable among the goods for sale are a terra-cotta fragment from a Frank Lloyd Wright–designed facade, a 1920s French cafe bar with beer taps, and an Italian midcentury eight-arm chandelier.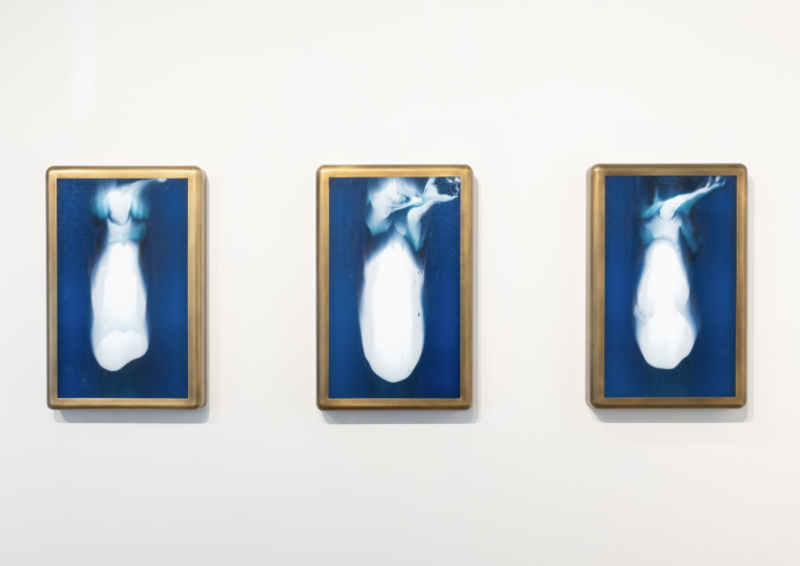 On October 25, Daniele Albright and Stefan Lawrence of Videre Licet debuted their latest exhibition, "Meltforms," at the New Gallery in Los Angeles. The show comprises a series of LED-illuminated lightboxes of melted colored glass and metal.
Last week, WantedDesign celebrated the three-year anniversary of its Industry City store. Industry City, a historic industrial hub in Sunset Park, Brooklyn, was bought and renovated by Jamestown and Belvedere Capital in 2013 and has since grown exponentially. Last May, WantedDesign brought local makers fair NYCxDesign to the area, and thousands of people attended.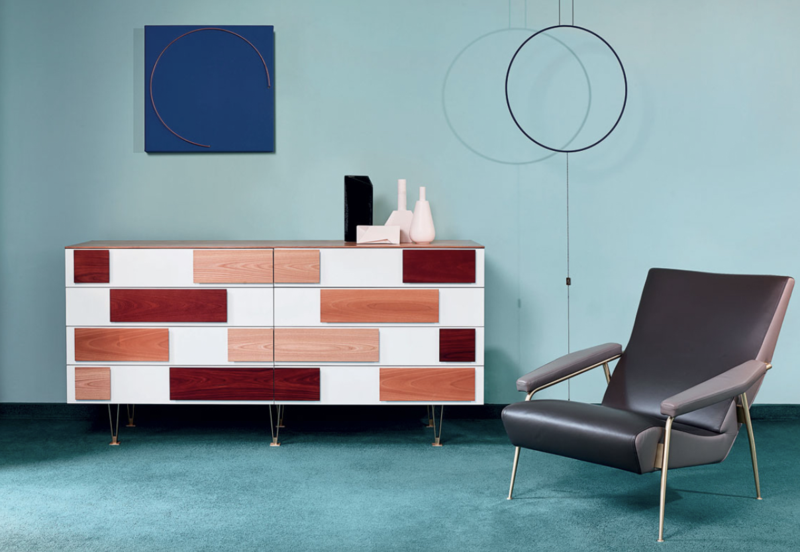 A retrospective on Italian architect and designer Gio Ponti opened in Paris earlier this month, highlighting works from 1921 to 1978. Italian furniture company and event sponsor Molteni & C worked closely with Ponti's archives to showcase more than 500 products, including soft goods, lighting and sketches. The exhibit, titled "Tutto Ponti: Gio Ponti, Archi-Designer," is on view until February 10 at the Musée des Arts Décoratifs.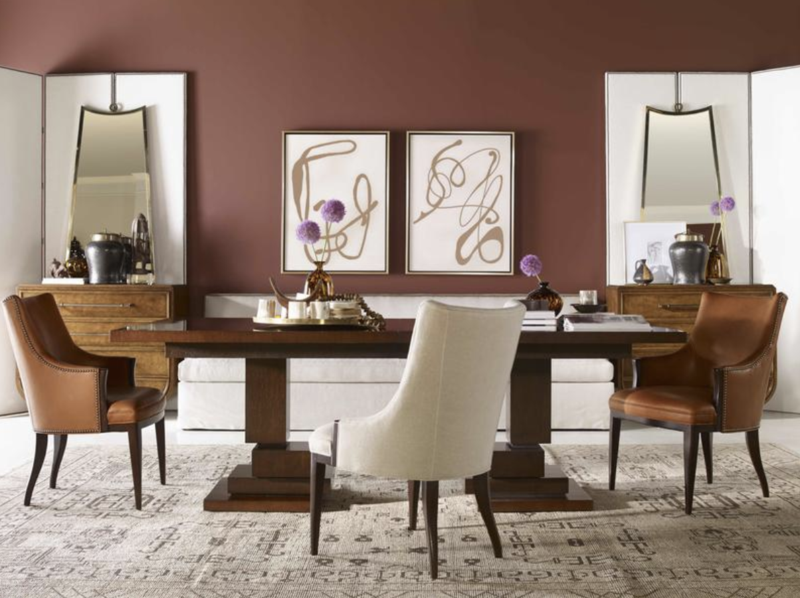 Courtesy of Century Furniture
CUE THE APPLAUSE...
Designer Thor Taber and the team at Century Furniture received a Pinnacle Award for its Hague Dining Table. "Crafted of solid white oak, the [table's] unique base design features a large orb that appears to balance the column and dining table top," Comer Wear, vice president of marketing for Century's parent company, Rock House Farm Family of Brands, tells BOH. "The oak material allows both beautiful cerused finishes as well as more formal stains to work well. The Hague Dining Table is a structural and design feat."