It's a story we've already covered here at Business of Home: Last spring, during COVID lockdowns, entrepreneur Leo Seigal was sharing a house with up-and-coming Los Angeles designer Jake Arnold when they dug into Arnold's hundreds of unanswered Instagram DMs and realized there might be a business opportunity. In short order, the two launched The Expert, an online platform that connects clients to interior designers for hourlong video consultations at a flat rate. No fancy renderings, no complicated commerce, just 55 minutes of a designer's best advice, for anywhere from $500 to $2,500 per session.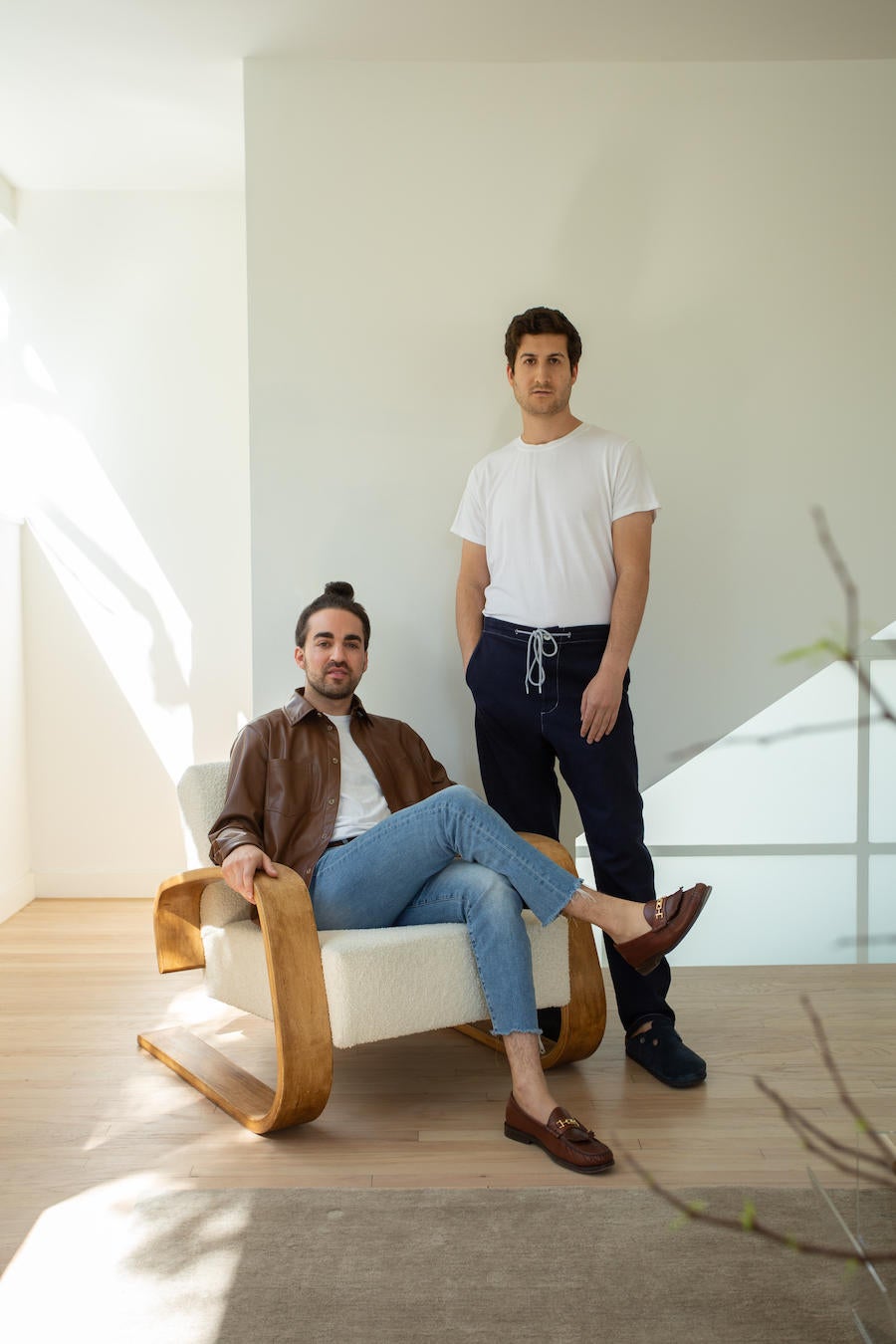 Since beta-launching in November, the remarkably simple platform (it schedules Zoom consultations, then gets out of the way) has captured the attention of an industry that has longed for a product that harnesses the scale and reach of the internet while retaining a high-end cachet. "I think [e-design] has a certain reputation as beneath a high-end interior designer," Seigal tells Dennis Scully on the latest episode of The Business of Home Podcast. "But when you strip it back, really what it is, you're giving advice over video. There's nothing inherently low-end about that."
Thus far, Seigal and Arnold have managed to attract some of the industry's most well-known names to their venture, ranging from celebrated veterans like Martyn Lawrence Bullard, Kathryn Ireland and Joy Moyler to buzzy stars like Amber Lewis, Bobby Berk and Sarah Sherman Samuel. One of the challenges, they say, is figuring out how to bring more designers onto the platform (the waiting list is 600 firms and growing) while maintaining a feeling of exclusivity and luxury. The two founders are also trying to bring a wider range of diversity into The Expert's ranks.
"It's something we're thinking about every day. … Coming into the home [industry], it's a very white industry, especially the high-end interior design space," says Seigal. "It is not a diverse industry, [so] every single day we're asking ourselves: 'What more can we do to make sure the platform is as diverse as possible?' We've made some headway, … but there is more to be done."
There are limits to how many designers The Expert ultimately aims to sign. The key, says Seigal, is not to add thousands of firms but to unlock the commerce side of the equation. "I don't think this platform scales with adding tons more experts to the funnel. I think it's scaled through commerce," he says. "In many cases, [these consultations] are informing tens of thousands of dollars of purchases off-platform. Jake is happy to do it, but God knows how much business Jake has generated for Waterworks."
The ultimate goal, say the pair, is to figure out a streamlined way to capitalize on those recommendations. To that end, they've just brought on Lewis, who has a very successful e-commerce business, as an adviser to help them crack the code on working with brands profitably.
"Investors in general are hot on the heels of the home space," says Seigal. "But what we've really uncovered is there's this real appetite on the consumer side for knowledge and expertise within the home space. There's unlimited amazing brands you can shop from, but what's really been missing is the information. There's so many people who have a lot of money to spend on their home [but] just have no idea what to buy."
What does it all ultimately mean for designers who use The Expert as a platform? It depends on the designer. Some will treat it as a here-and-there proposition to fill time during slow periods. Others are far more committed. Seigal says some do 10 sessions a week. (A back-of-the-envelope calculation: Ten sessions a week times an average $600 fee, minus the 20 percent The Expert collects, comes to just over $19,000 a month—not a bad chunk of change for Zoom calls.)
Of course, designers can only get on The Expert by building up their skills and an audience through in-person design work, and Arnold says it's not really a replacement for running a traditional firm. But he says it's already making him think about rebalancing his workload: "If these consultations are so enjoyable, so straightforward and easy, maybe I will be taking on one less client a year."
This episode was sponsored by Serena & Lily and Baker + Hesseldenz. Below, listen to the episode. If you like what you hear, subscribe on Apple Podcasts or Spotify.